There comes a time, when we all dream of settling down in a house facing green meadows to enjoy sunny days with family. But due to rise in housing prices having an affordable living option remains a dream forever. Same happened with Georgia-based young couple, Julie (30) and Andrew Puckett (28), who while looking for an affordable living option decided to transform an old school bus into fully-functional mobile home.
Tiny House Movement gives a ray of hope to many people by allowing them to settle down in their desired tiny abode. So, the couple also approached them to create their dream home, rather than pressurizing themselves under monthly house rentals. Put off by the rising property market, the couple bought an old school bus for $10,000 and later transformed it into a comfortable mobile home.
With full support and help from Julie's mom and dad, the couple took approximately five months to refurbish bus into a warm and cozy place to live. With renovation costing around $1,000, the 250-square-feet one-bedroom mobile house features a bed, small kitchen, wood-burning stove and functional toilet with running water shower.
Also Read: 12+ inspiring bus homes to ignite your wanderlust
It also includes custom furniture that's designed and created by Julie's dad and Andrew himself. Each custom-made furniture comes with extra storage space to easily stock-in all the necessary items. Travelers by heart, the couple wishes to take their home on a beautiful journey. However due to their professional commitments, they are residing in Stone Mountain, Georgia.
This school bus conversion apart from offering comfortable stay also holds plenty of space for their dog Starbuck and their pet cat Mr. Butters. To promote mobile living and guide other couples looking for affordable living, the couple has also started their own blog 'House Bus.'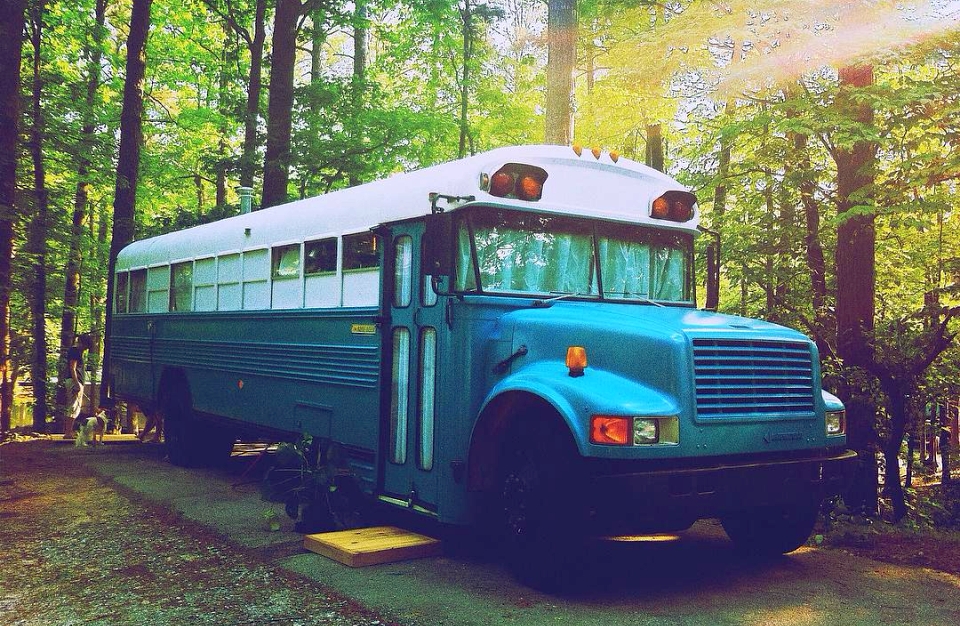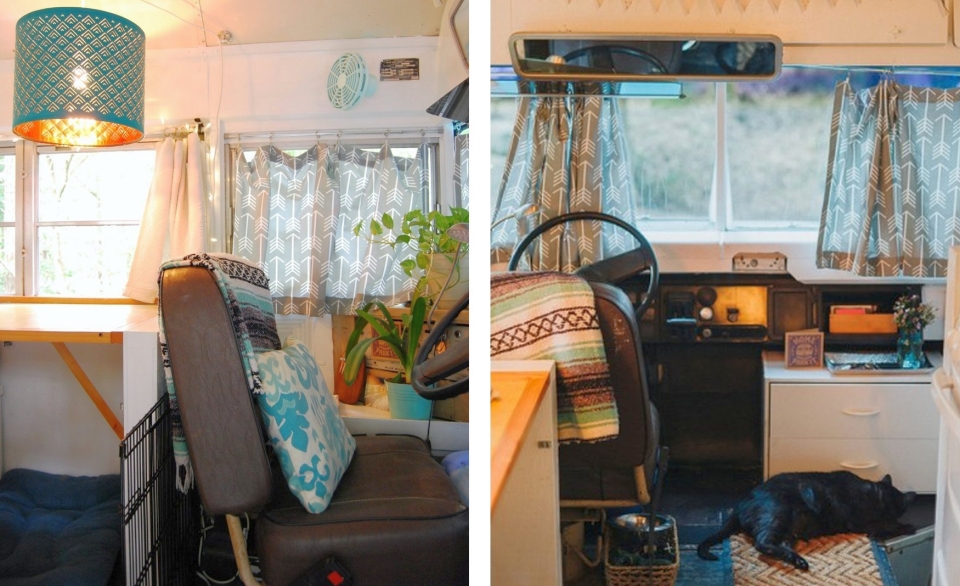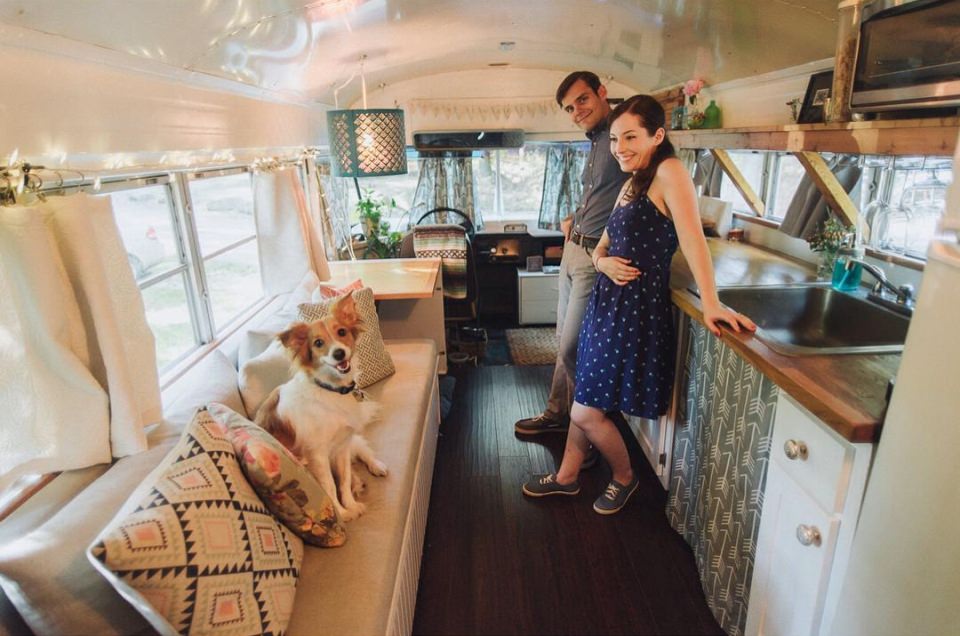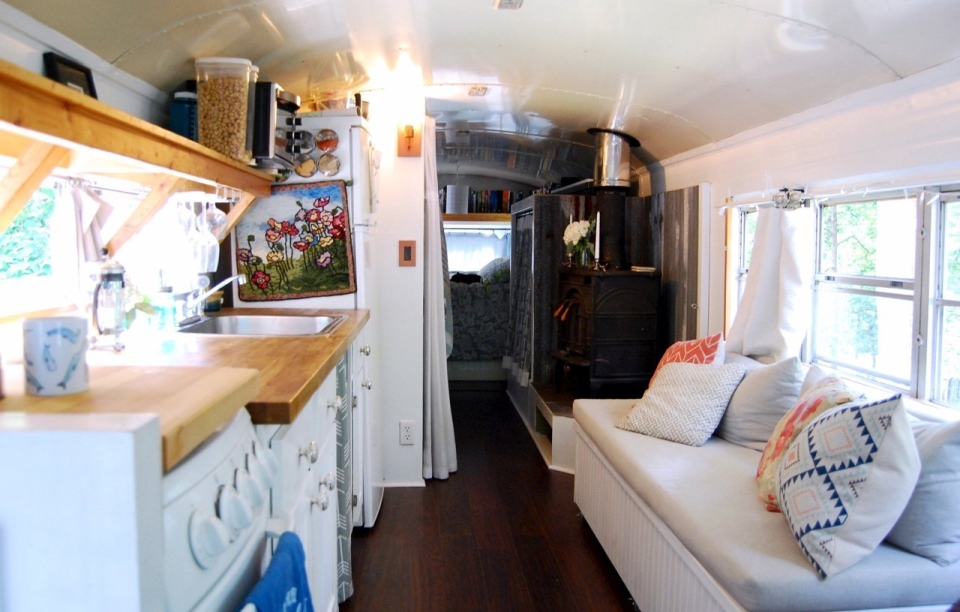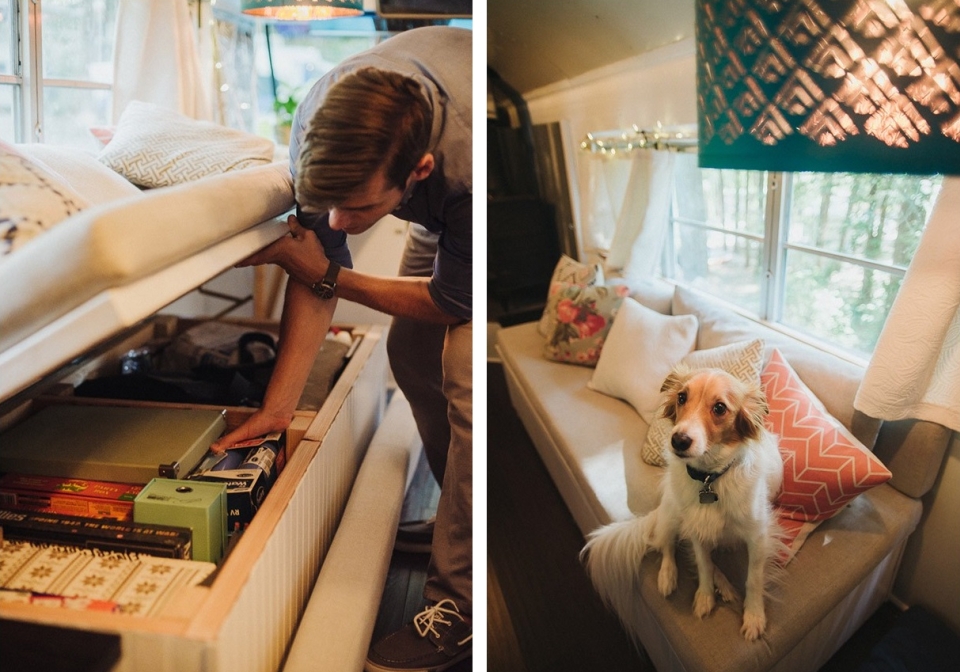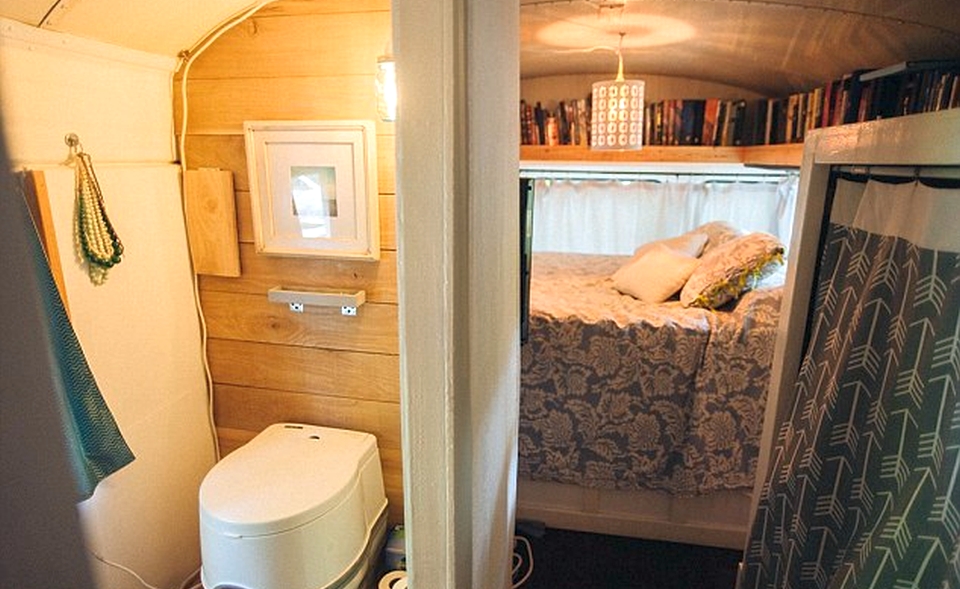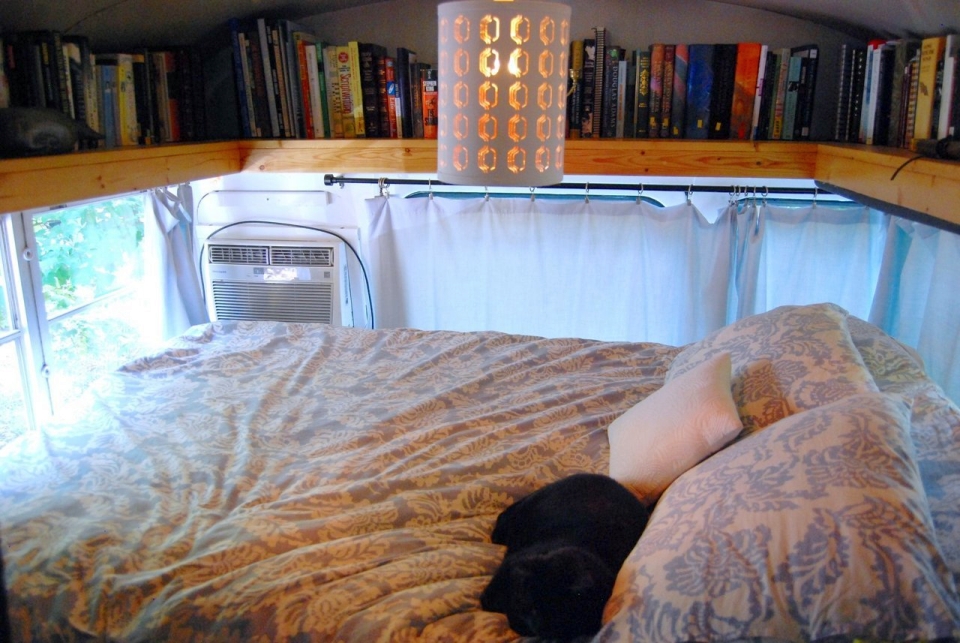 Via: TheCoolist