Halloween is an annual holiday many of us tend to celebrate at our workplace; some fun is therefore a given. For this, decorating your desk and cubicle is essential, and it becomes tremendously exciting when you involve your colleagues along. If you are all set to make the cabin or cubicle look spooktacular, read on.
There are plenty of Halloween decorations you choose from, however, you must keep in mind the environment of the office. Keeping sanctity, aesthetics, and exhilaration in mind, we have compiled the best cubicle decoration ideas for Halloween you can give a try.
A simple transformation of a cubicle into a haunted mansion with faux windows and spider webs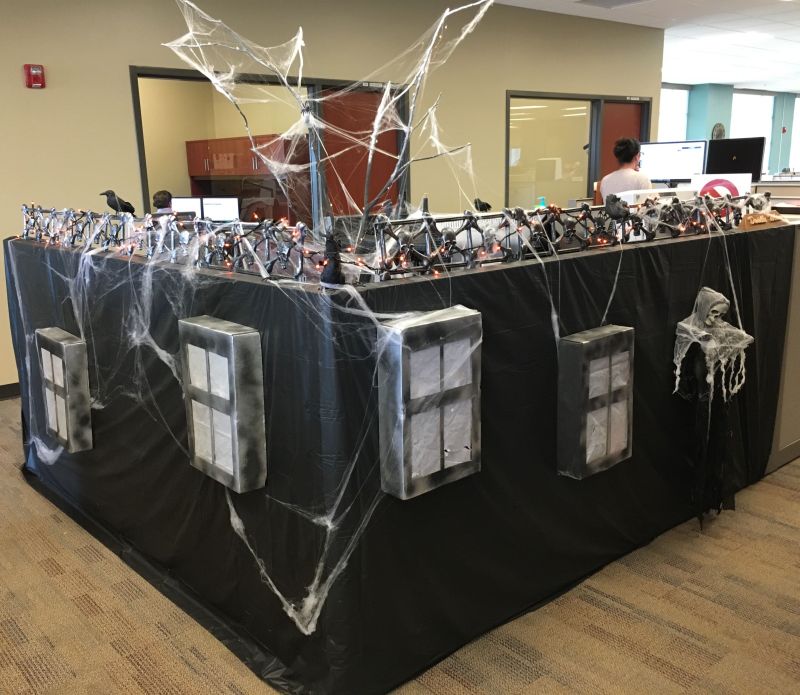 Scary tombstones on the desk for Halloween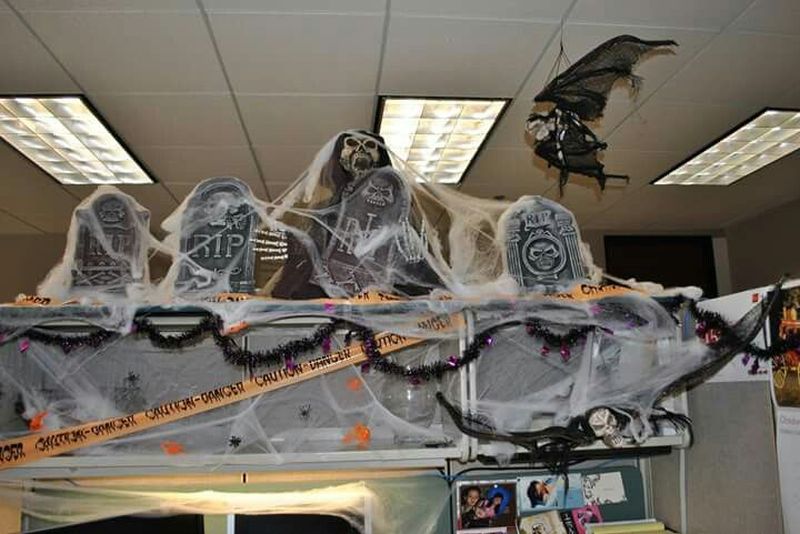 Halloween cubicle décor with black cheesecloth and haunted house art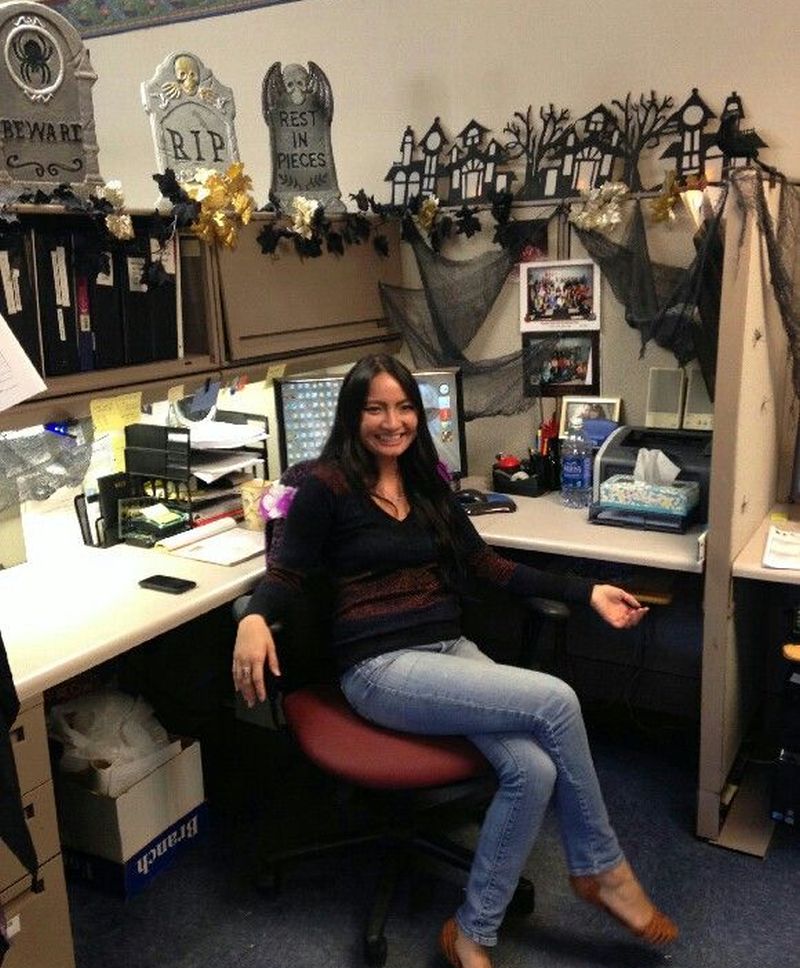 Black candles and garlands along with a vintage picture frame for office décor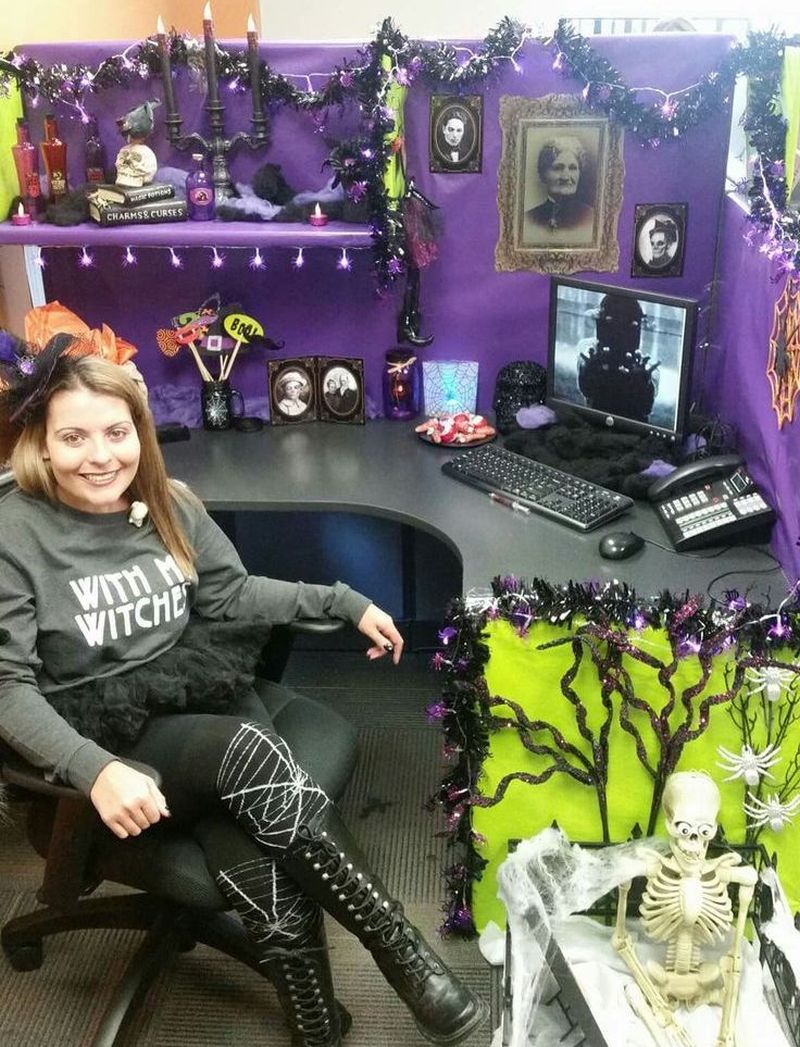 Is that a giant spider on the back of your office chair? Then why not the turn computer screens into haunted house as well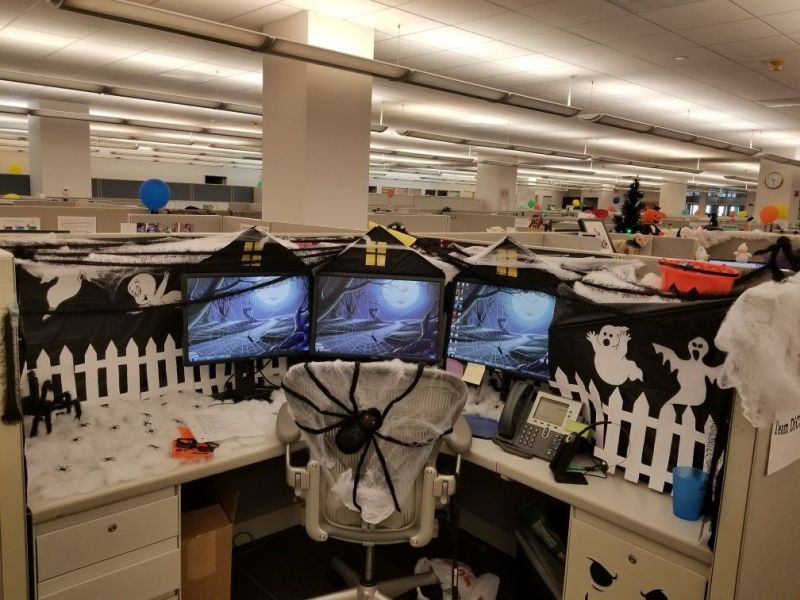 A spooky Jack-o'-lantern on the cubicle partition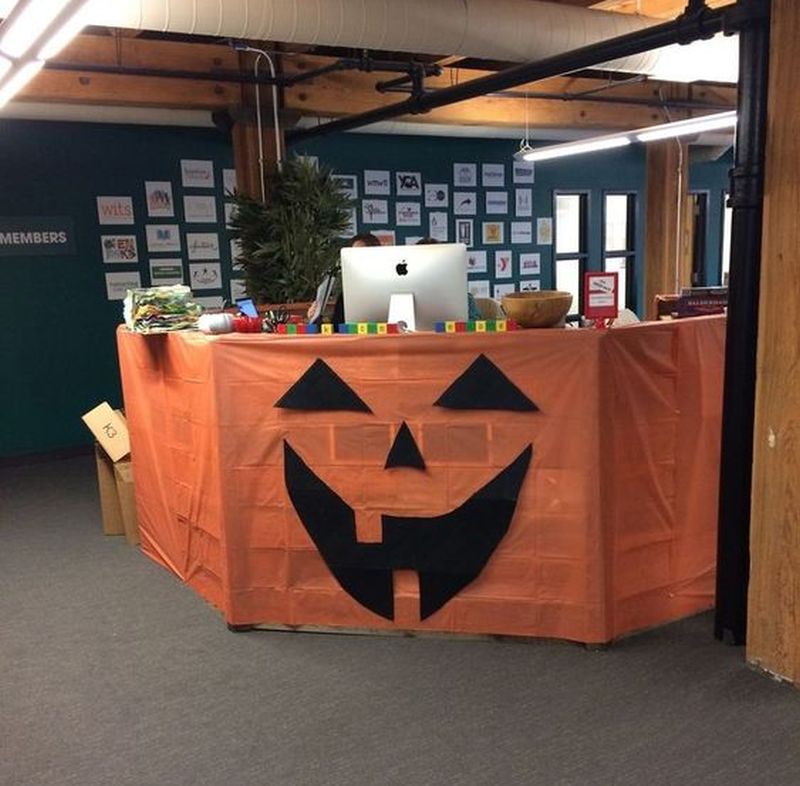 Stranger Things-inspired office cubicle decoration using alphabets and lights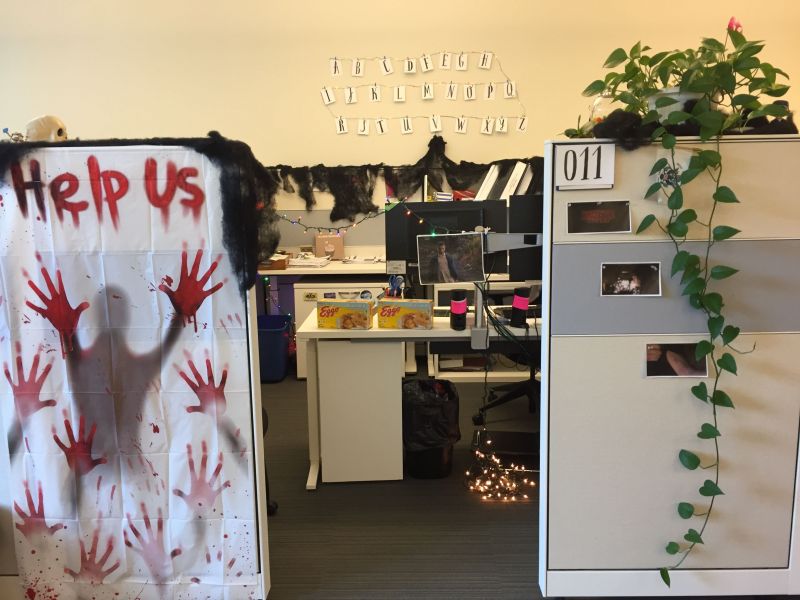 Another Stranger Things-themed office cubicle with missing posters on the front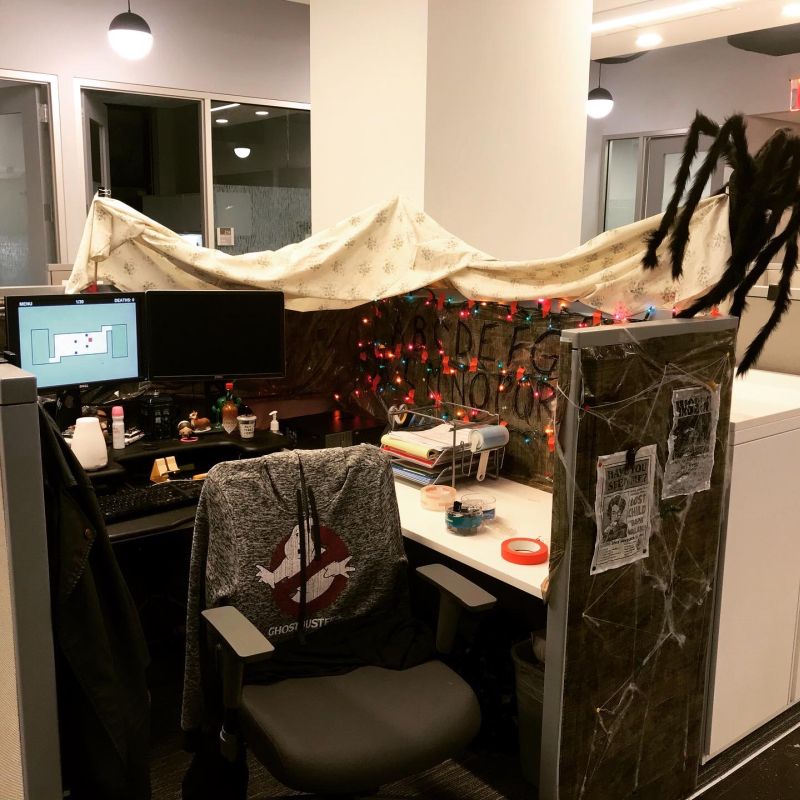 Creepy spider web gate with giant spiders invading it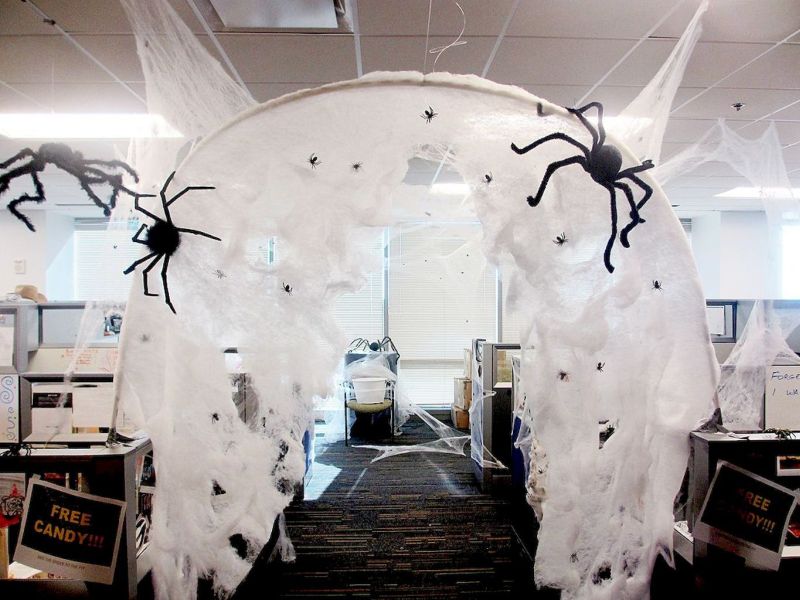 Also Read: Best Halloween Decorations to Buy on Amazon in 2022
Cubicle covered in black cloth and decked with colorful light strings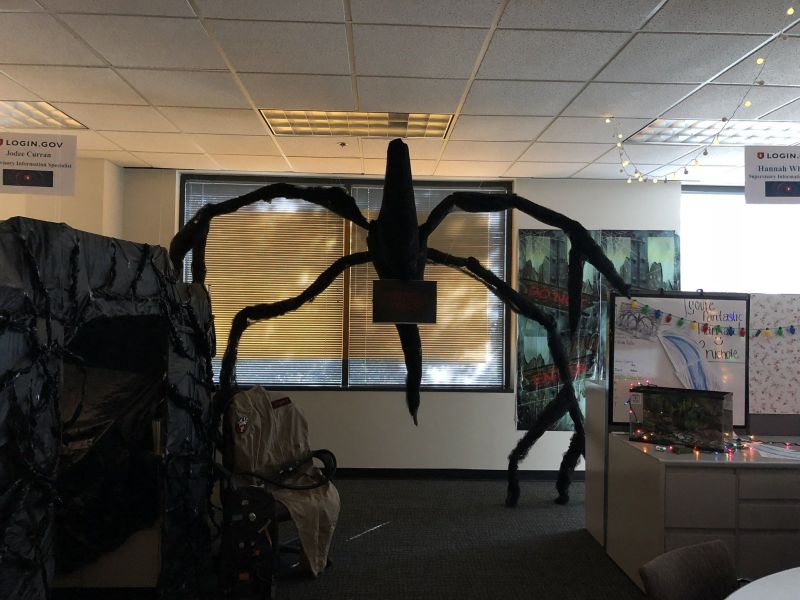 Office cubicle turned into a cemetery with an artificial gate and crashing witch prop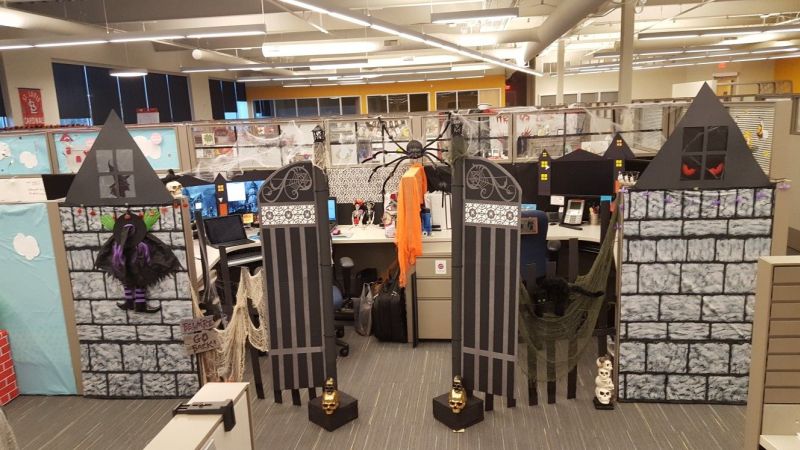 Cubicle décor with skeletons, Halloween banner, and string lights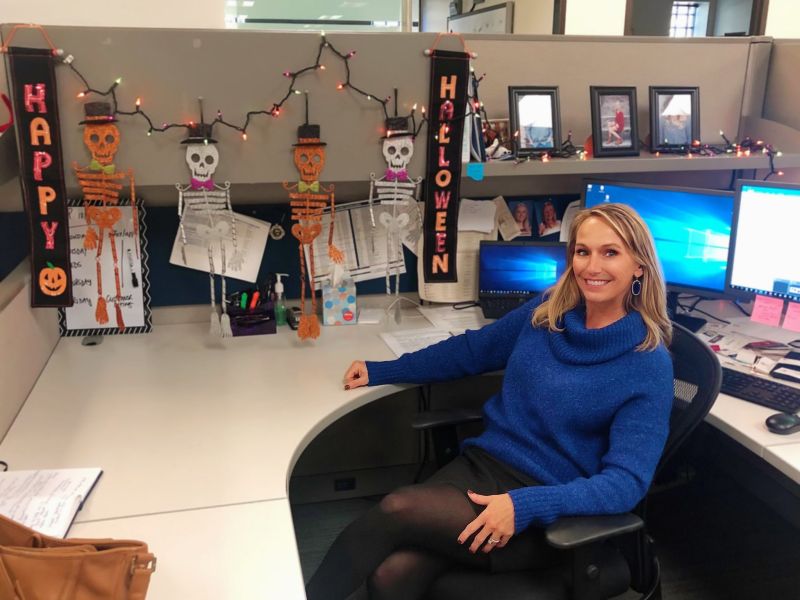 Rippled curtain, pumpkin decorations, and walls covered in colorful tapestries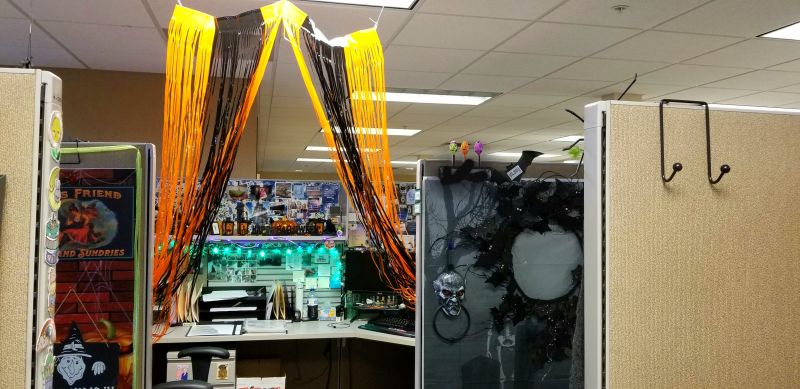 Would you fancy gory Halloween décor with chopped legs and a banner of bloody knives hanging in the cubicle?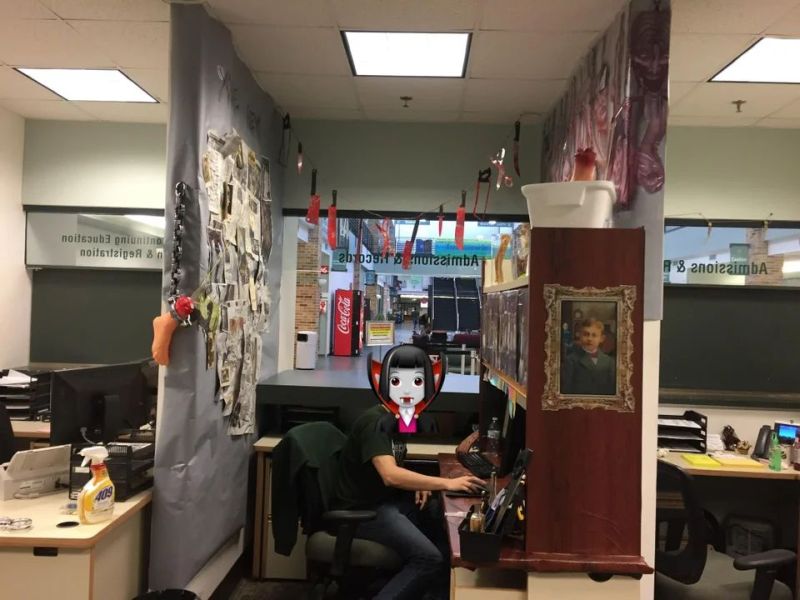 Adding creepy wallpaper on the walls of your cubicle will induce Halloween essence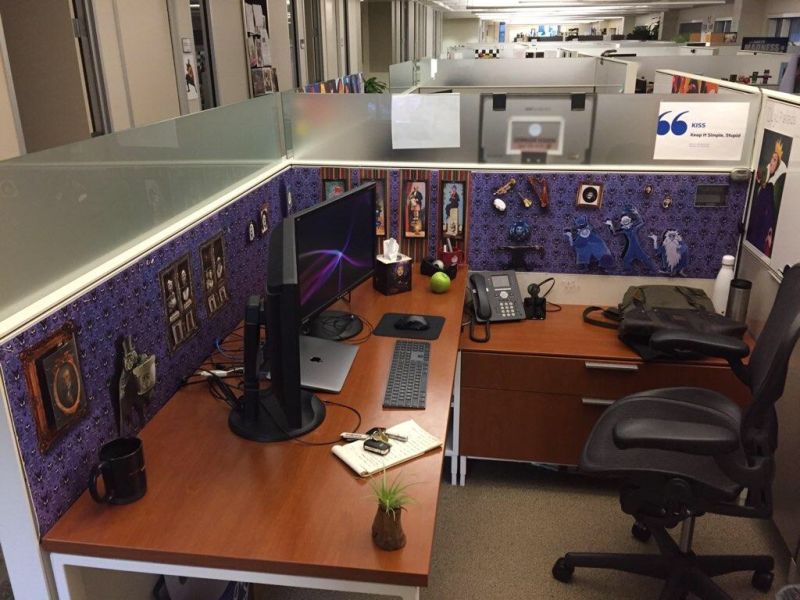 Mere pumpkins and bat decorations can bring spooky charm to your office space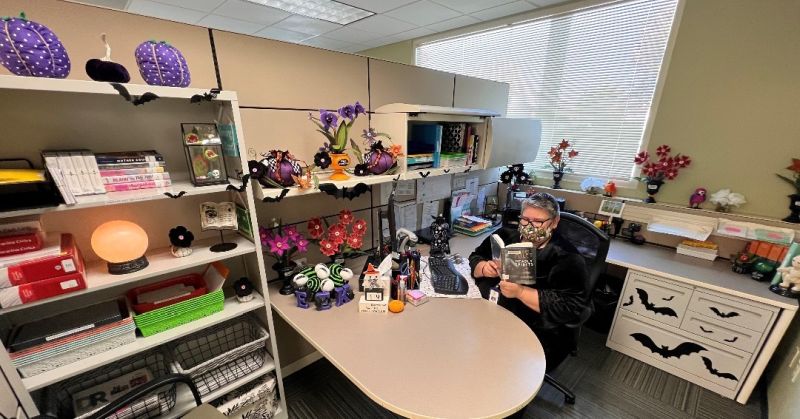 Also Read: Best Home Office Desk Chairs
A witch hat on the desk and spider web under the keyboard can freak you out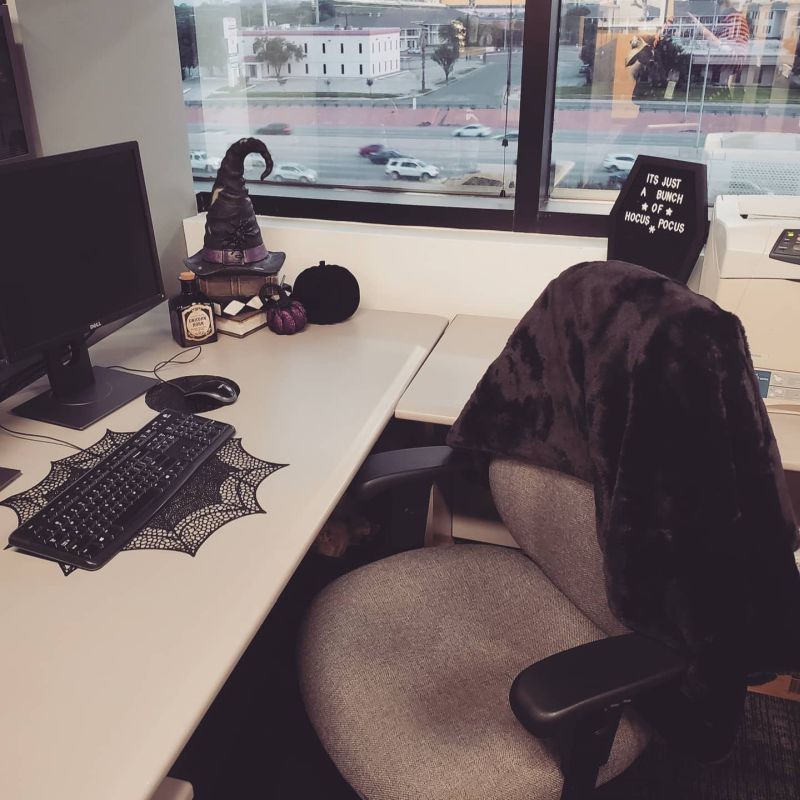 Spread some holiday cheer in the office cubicle with a scary hand candy bowl stand and boney props on the desk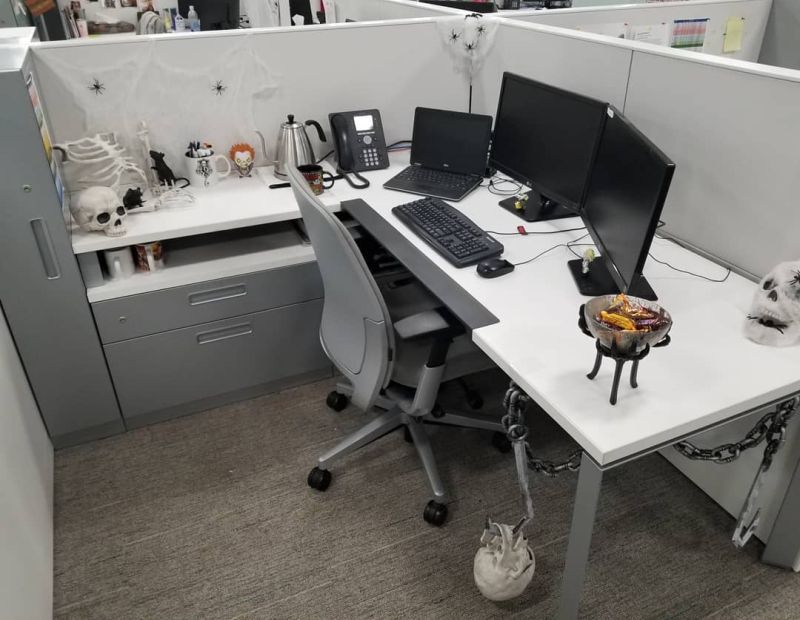 A bloody prop on the desk covered with skull-printed tablecloth can frighten anyone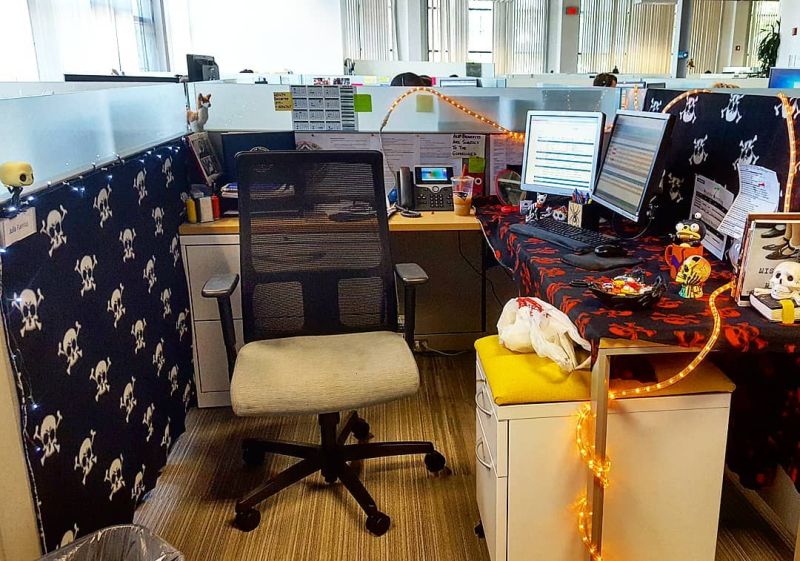 Dress the cubicle in a scary theme with cautionary tapes