Another wonderful dad, Joe Rackley from Watford has built a stunning garden treehouse for his two daughters during the time when England was in lockdown due to coronavirus. He started the project on April 1 with the idea to create a space for his daughters to play while the schools were shut.
The 43-year-old mentioned that he succeeded when his three-year-old daughter described the treehouse as "heaven". What's impressive about this build is that the entire thing is made for just £120 ($150).
Being a TV and film prop maker, Rackley never shies away from creating new things. But when it came to his daughters, he wanted to create something beautiful, practical, and fun for them.
Although it was challenging to use free pallets in construction because of their weak structural strength; he added support of a branch from a cherry tree in his garden to provide stability. Even his daughter, Tabitha, helped him to paint the main room inside the playhouse.
The treehouse includes a plastic roof covering, four slides, cork flooring, and other fun elements, using discarded materials or items that he had available at home – shopping was not an alternative as stores around England were closed during the lockdown.
Also Read: Edmonton Dad Builds Life-Sized Ice Igloo in His Backyard
This incredible treehouse was completed on May 4, 2020, and has left many netizens amazed. What do you think about this beautiful treehouse? Do share your thoughts in the comment section below.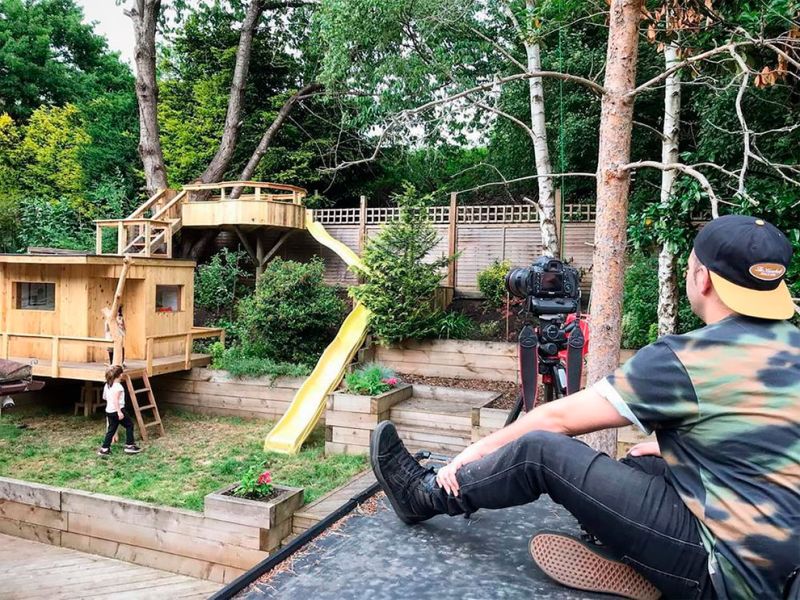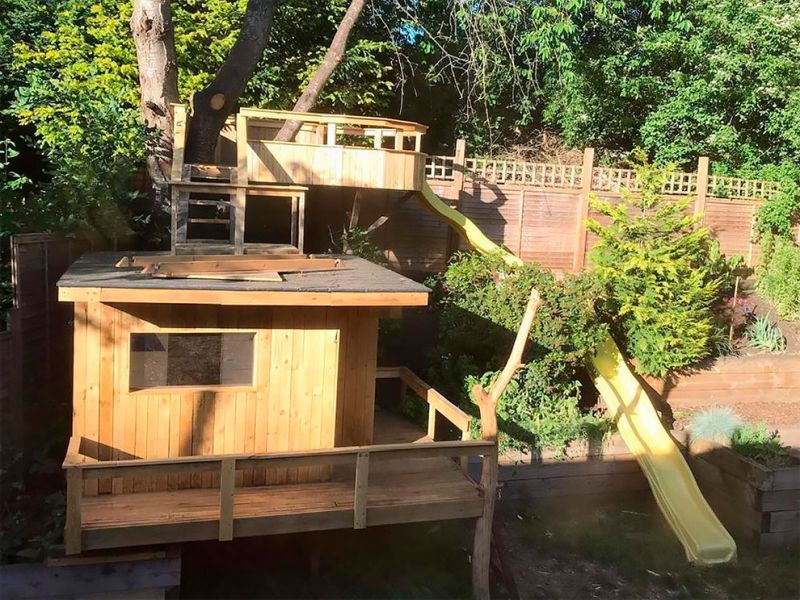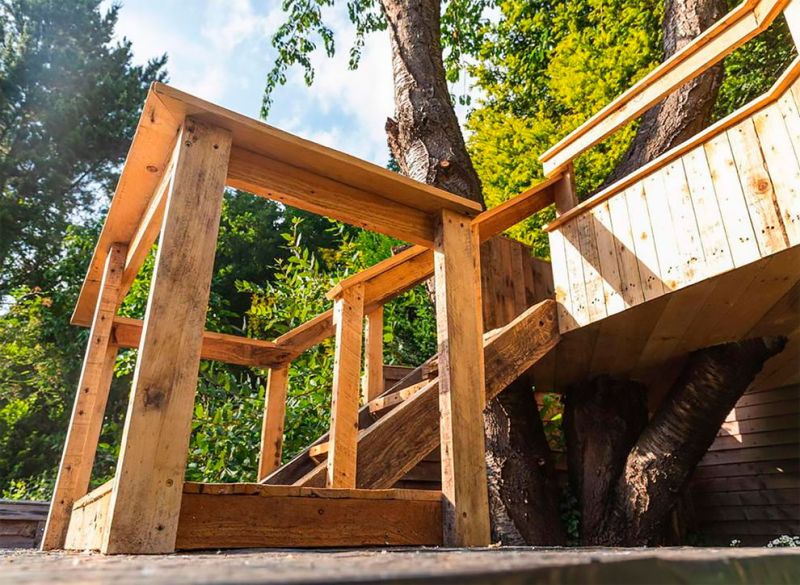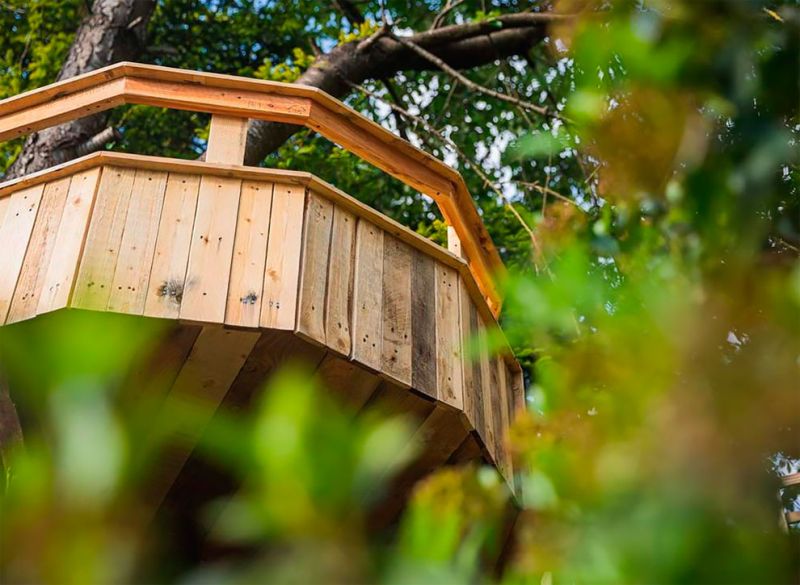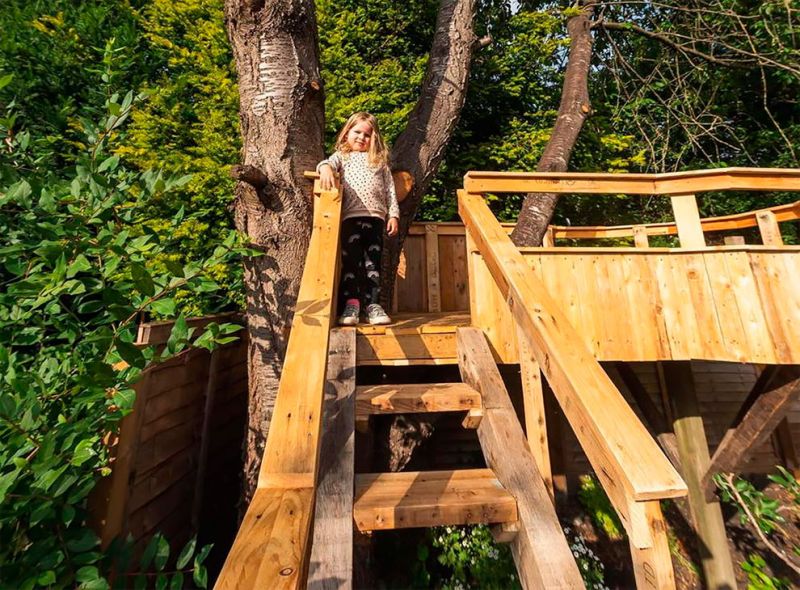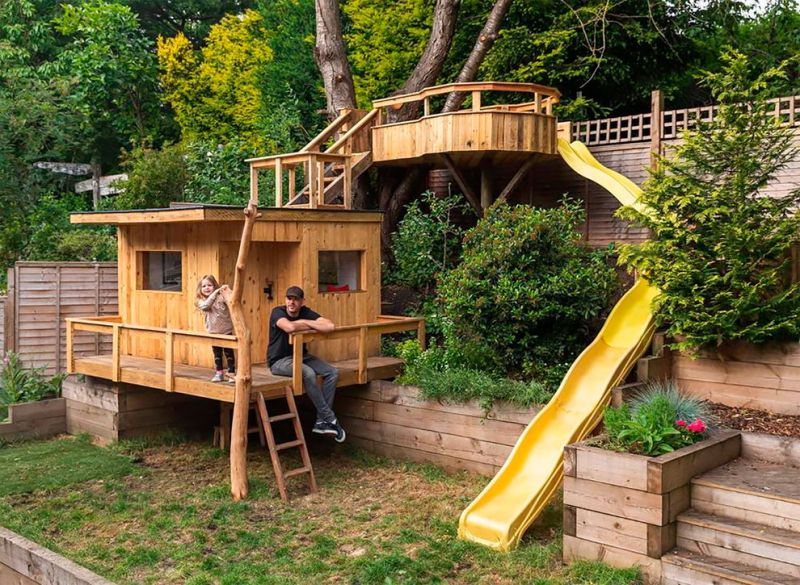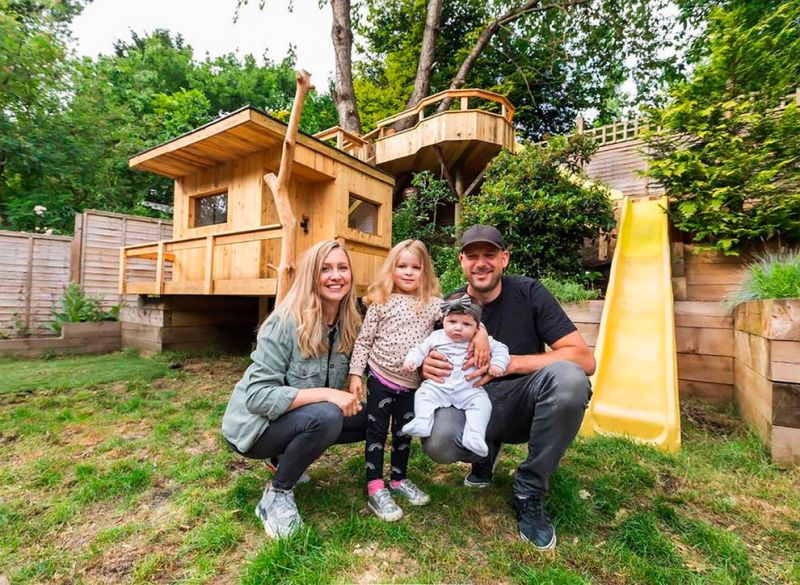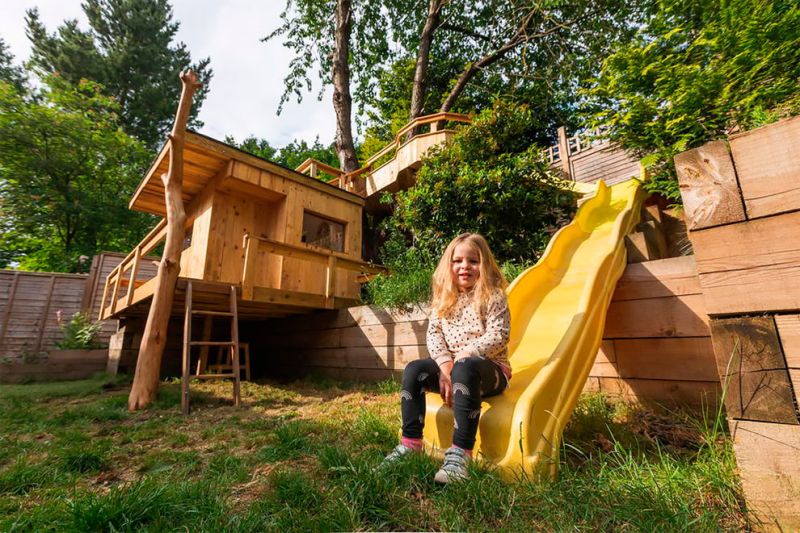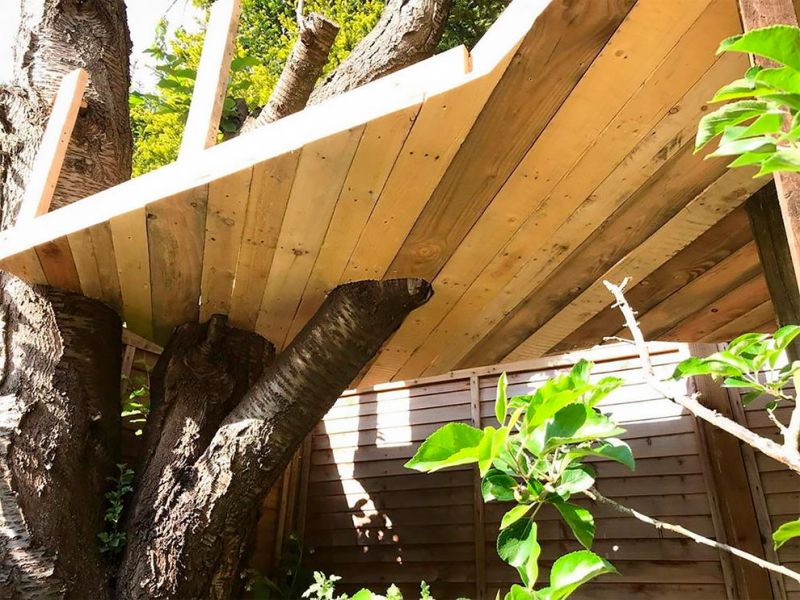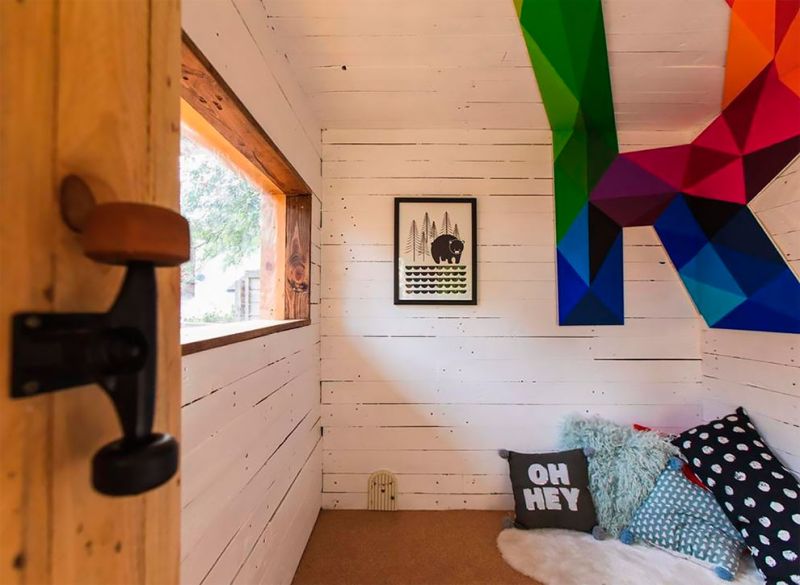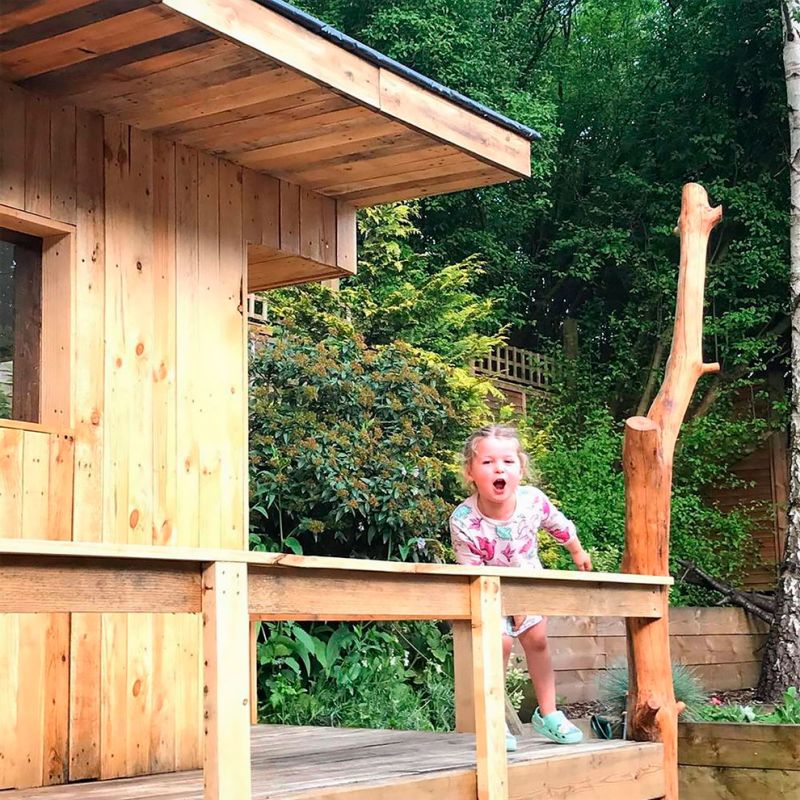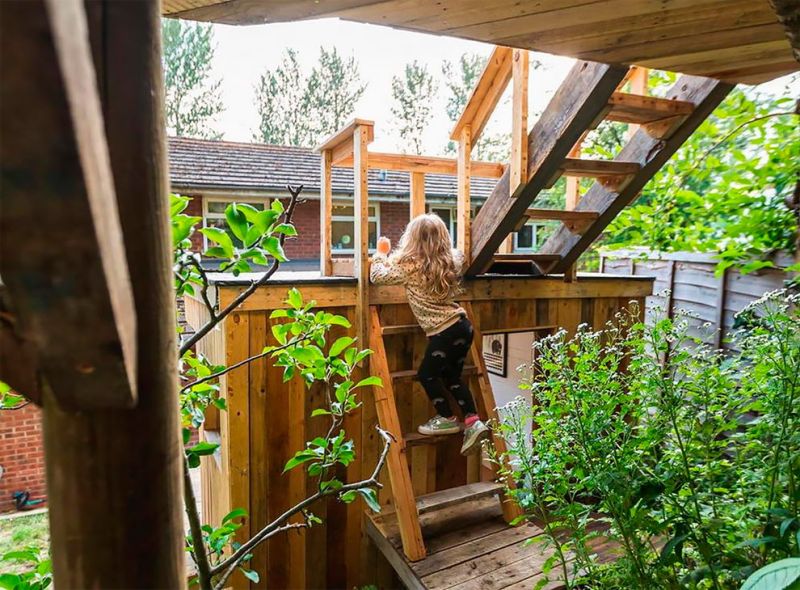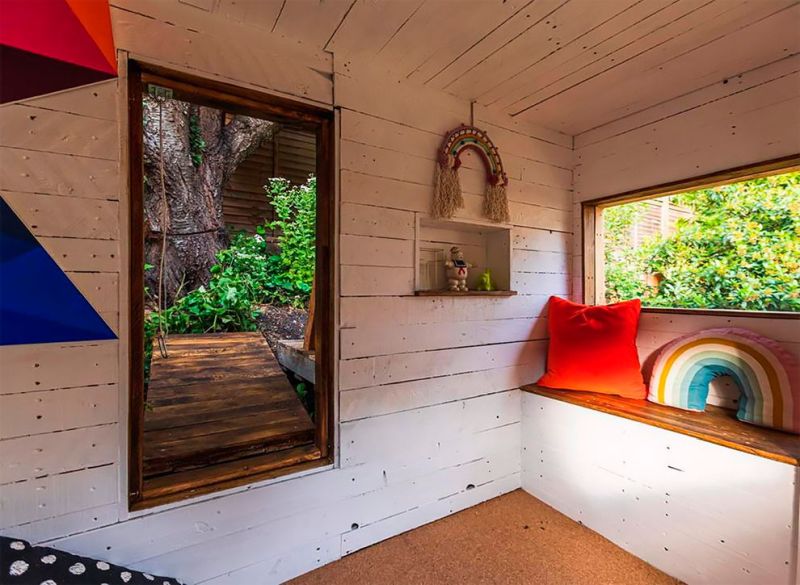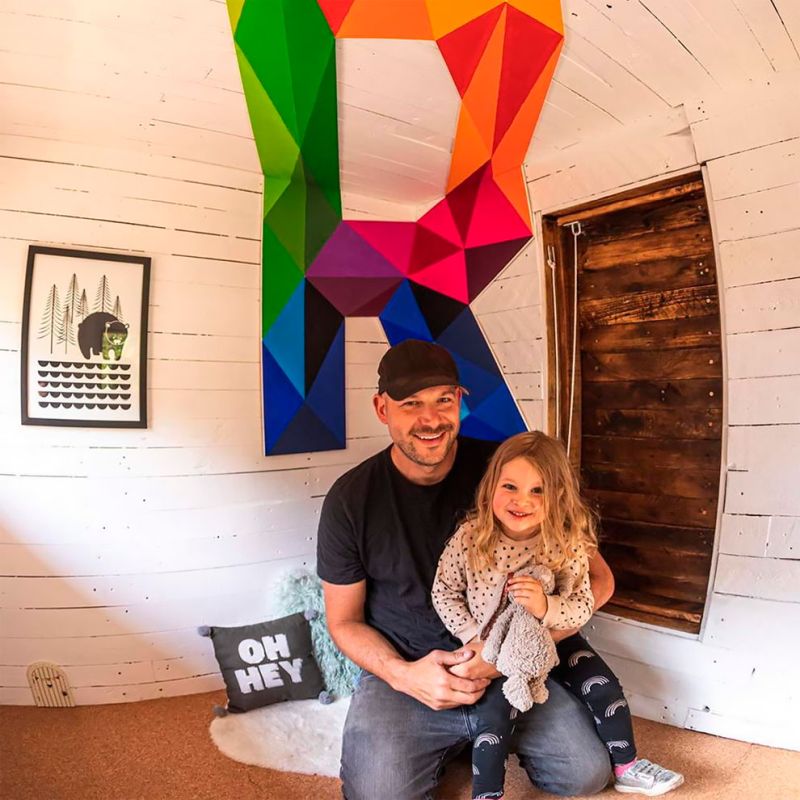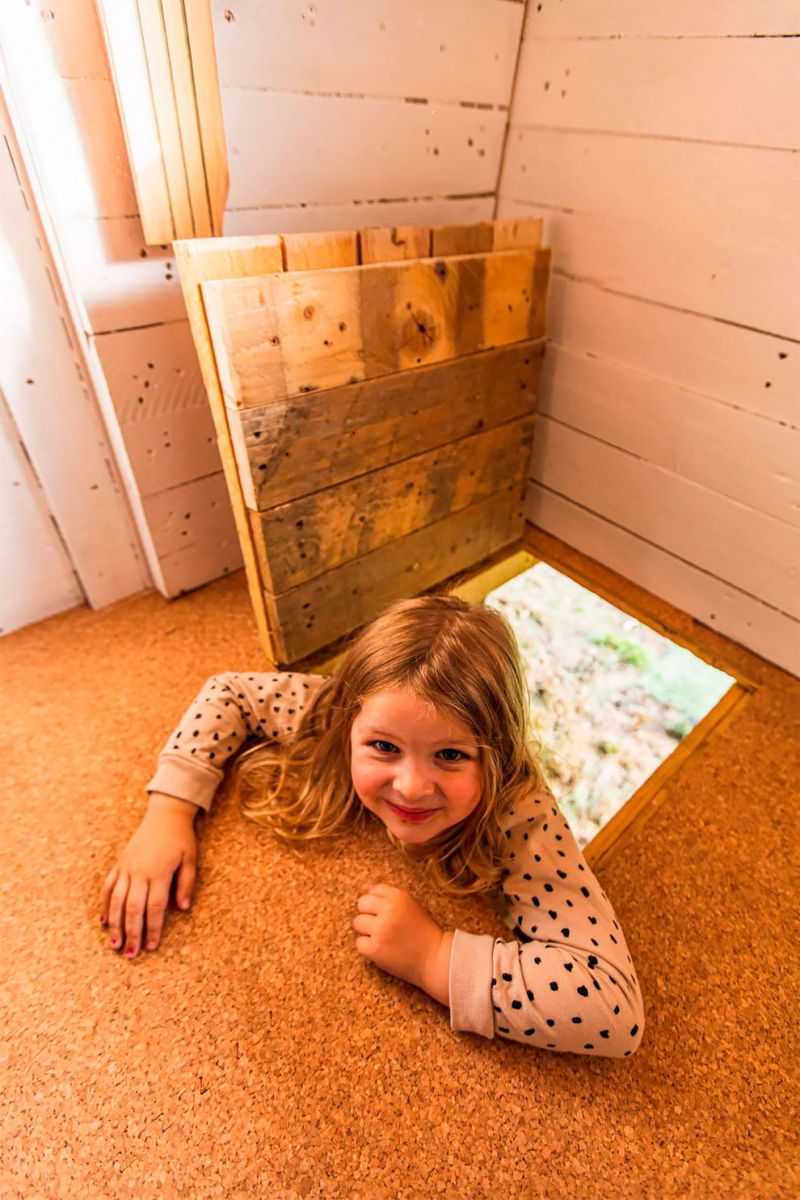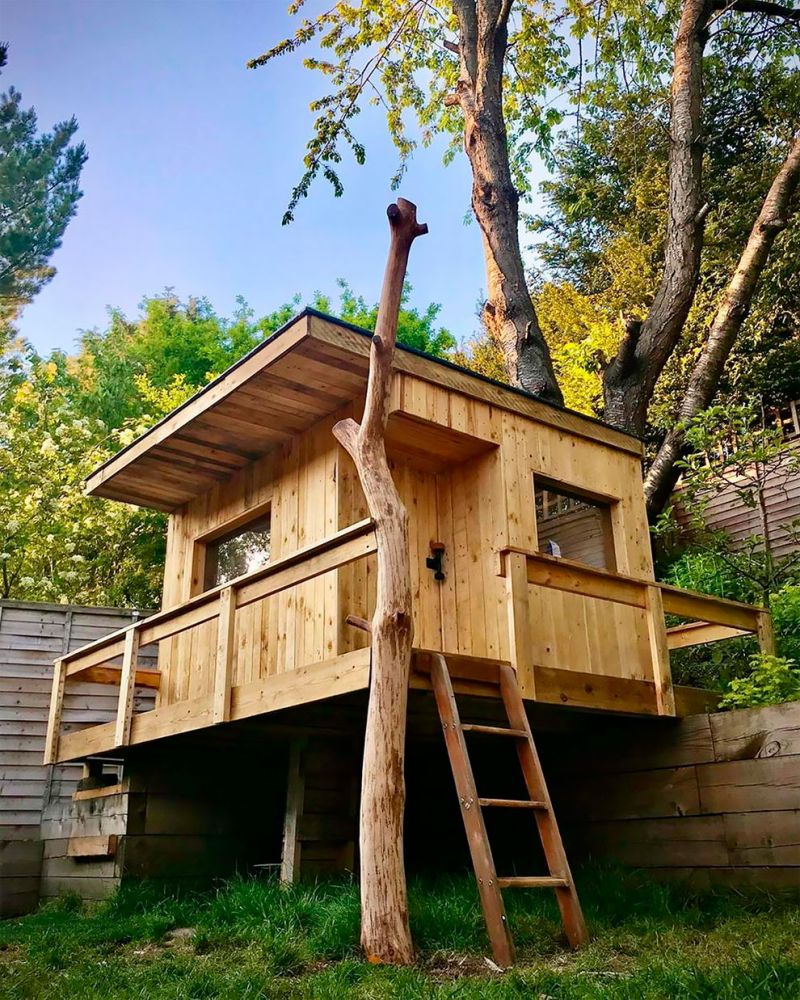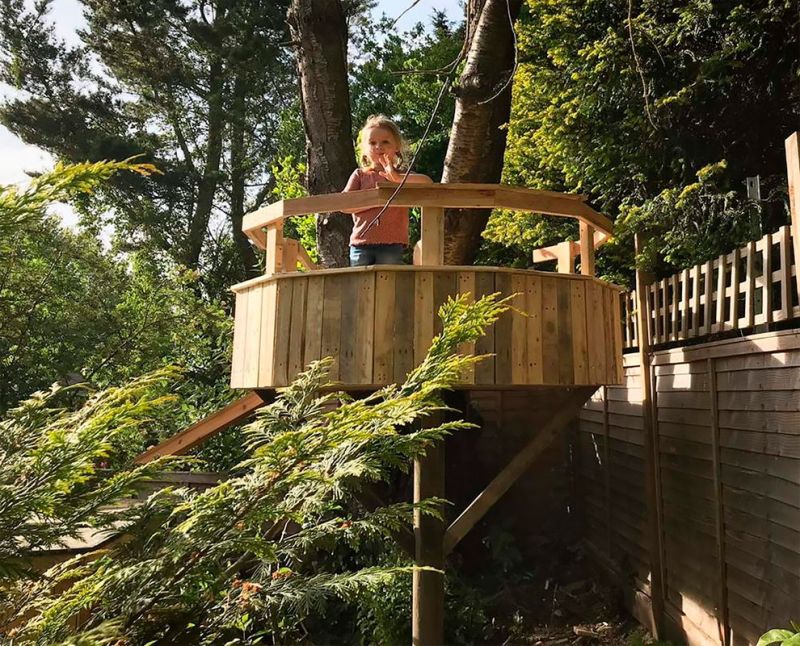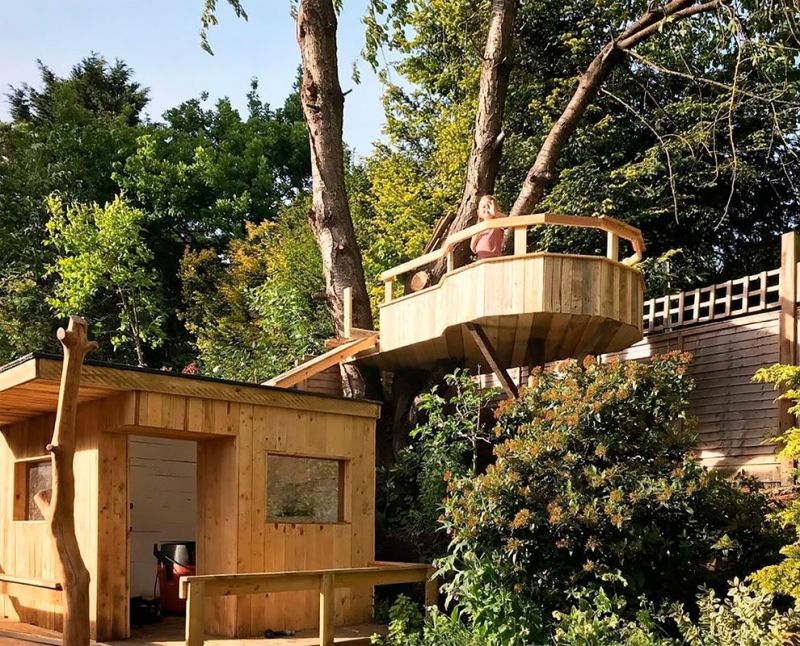 Via: Mirror