The recent cold snap was hard for Edmonton residents but one man was excited about it. Chris Schrettlinger, an enthusiastic dad was not cuddled up in the bed like most of the people; instead, he was out in his backyard building a life-sized igloo. It was not a day's work for Chris, he has been out building the igloo for the last five weeks.
He has built a 16-foot wide and 7-feet high igloo using over 300 ice blocks. The ice blocks require time to freeze before being put on the igloo structure, but the harsh cold helped him and the process was smooth. He has colored the blocks in different colors, making the igloo appear vibrant and attractive from the outside.
The interior is also decked beautifully with light strings. There is sufficient space inside for three chairs and a makeshift table sitting on an ice base. A lighted Christmas tree can also be spotted inside in this video by CTV News.
Also Read: Man Builds Life-Sized Snow Castle in his Backyard
This is not his first attempt at building a life-sized ice igloo. He started building igloos last year. Through his creations, Chris is inspiring people to see the positive side of the cold weather.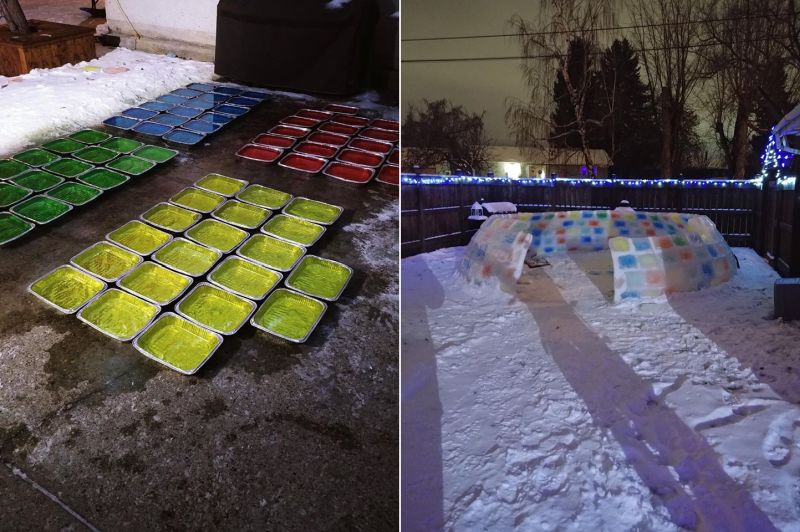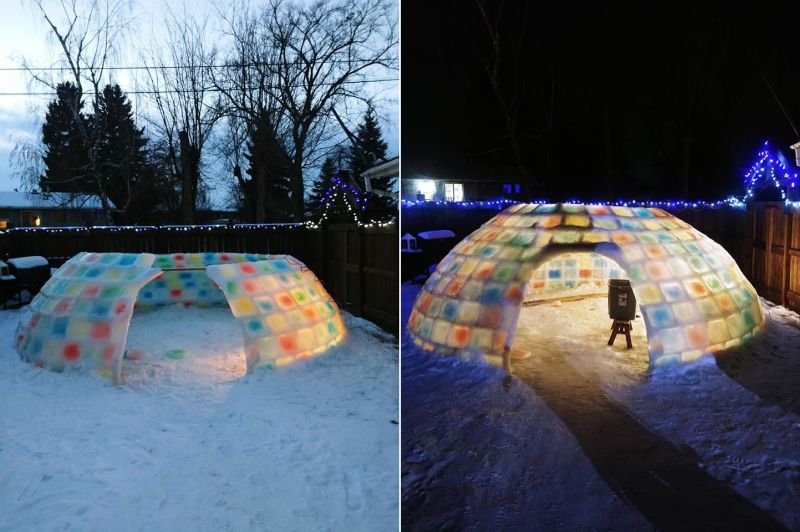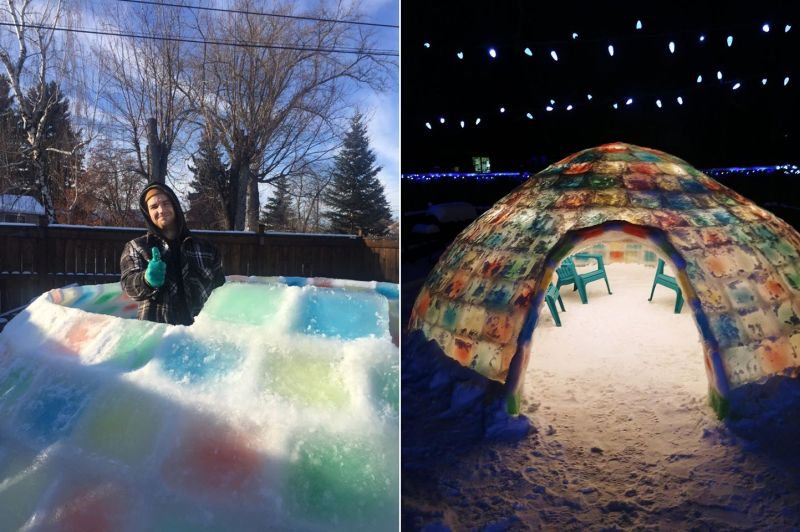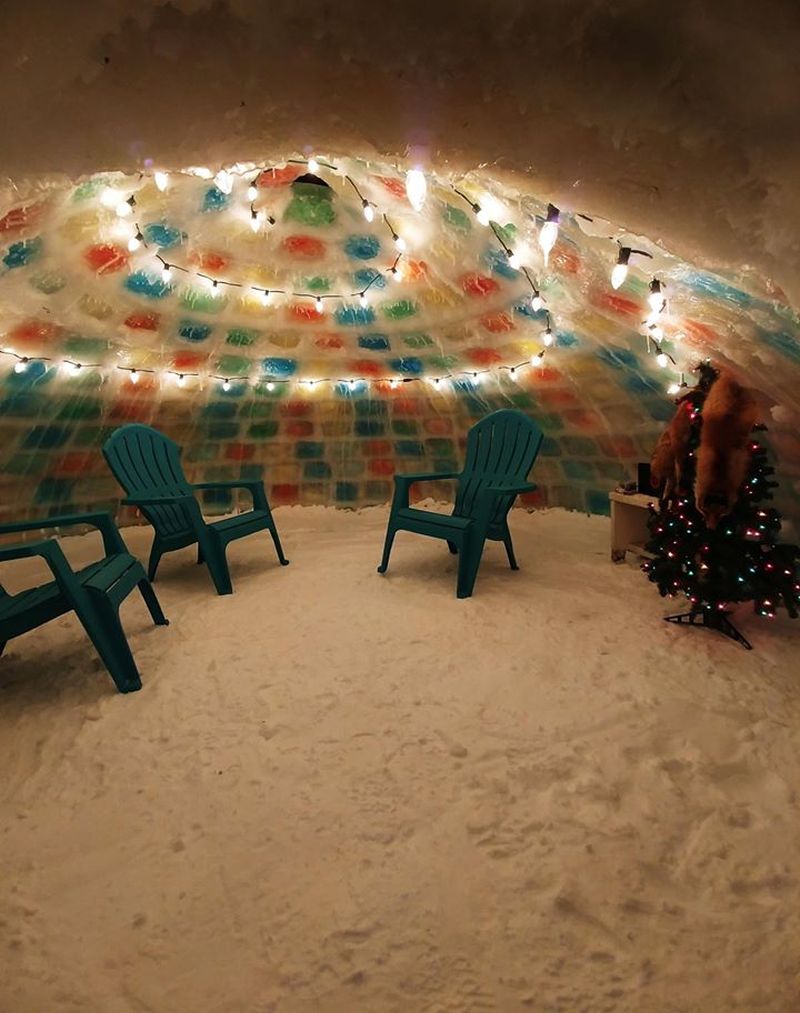 Via: DoSask