As a parent, you have plenty of responsibilities towards your children including serving as a nurturer, teacher, and a facilitator. These scenarios are the same for all; but if you're cool and geeky, you do things differently, just like Boston-based designer and builder Matt Regonini did. He built a unique Star Wars-inspired high chair for his adorable eight-month-old son.
Matt used a CNC machine to cut unique pieces out of plywood sheets that can be assembled using glue and fasteners to build a floor-standing high Star Wars chair. The chair has all the visual details of AT-ST Walker, right from the legs and armor to the head with a creative seat design for child safety.
The cute custom-build has cantilevered legs to give it the appearance of being fragile; however, Matt explains the chair is pretty stable with two additional legs. Matt told Babble magazine that he completed the project in just one week.
Also Read: Six Star Wars-Inspired Beds That Nest You in Your Dream Galaxy
This is not for the first time Matt has surprised us with his awesome Star Wars creations. Last year he built an amazing rocking horse inspired by the AT-AT Walker.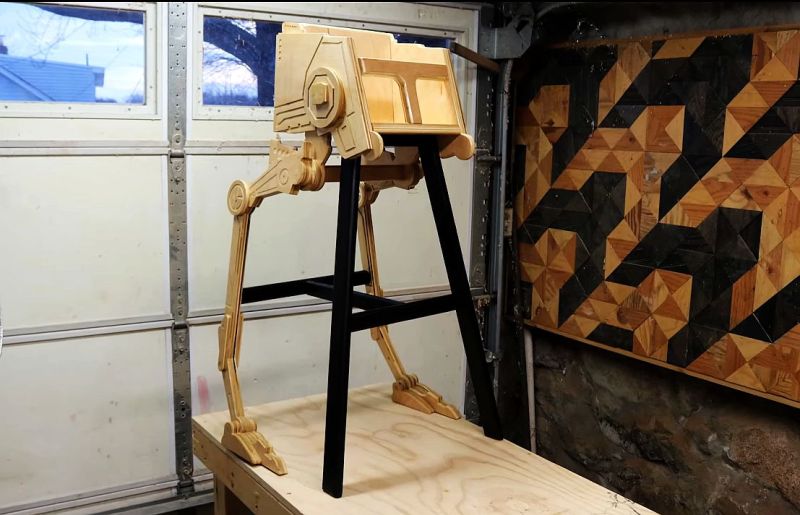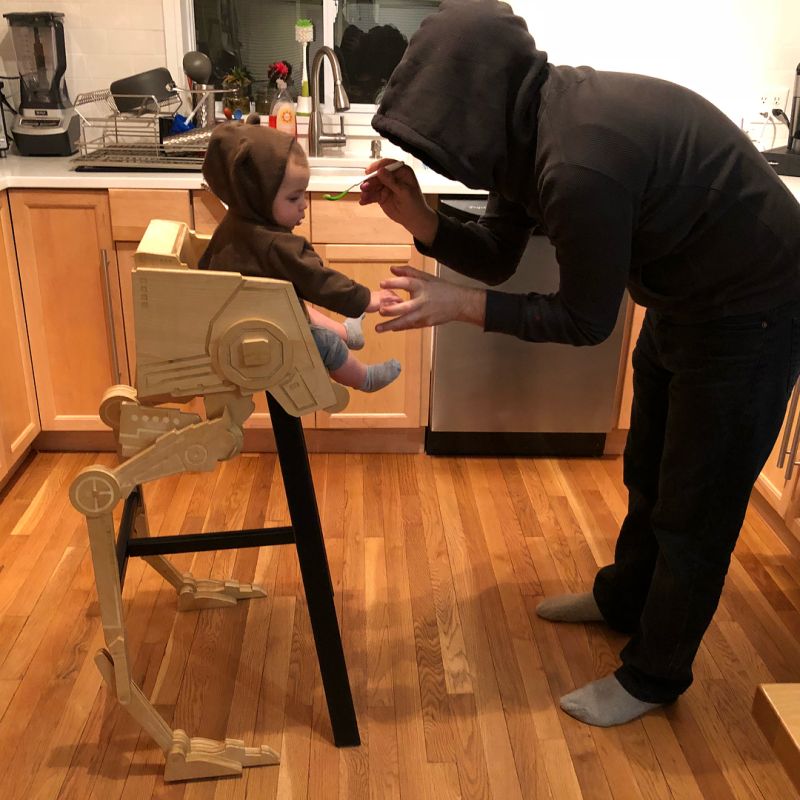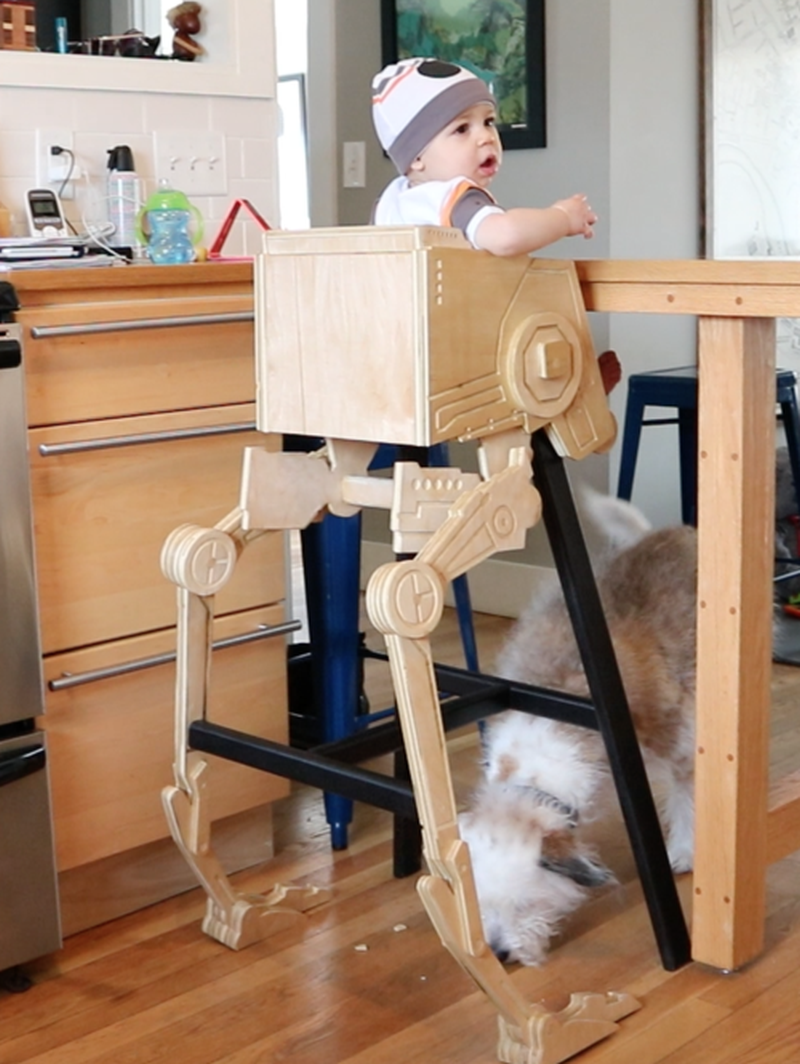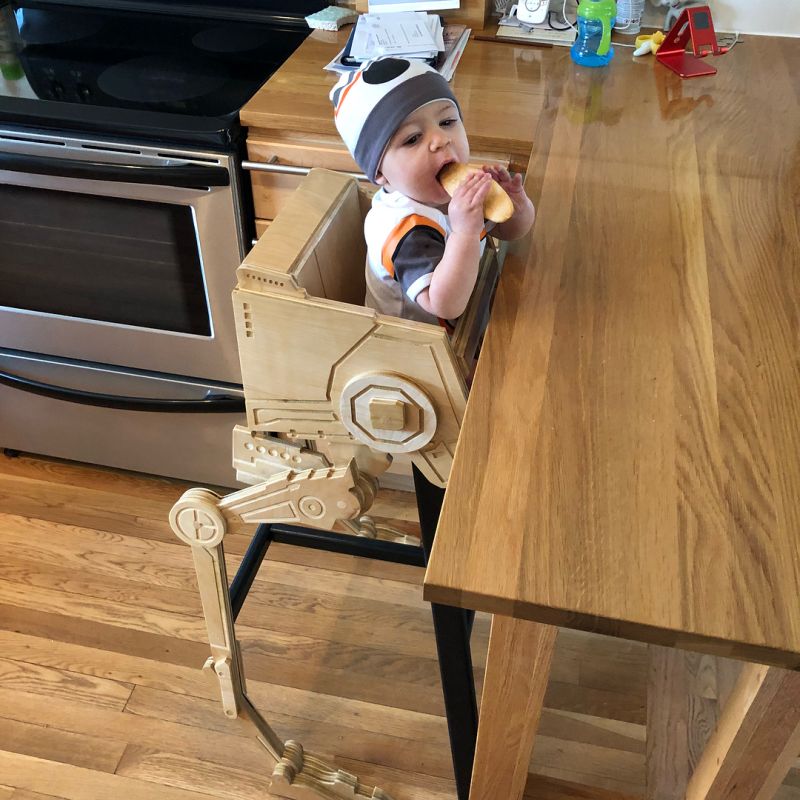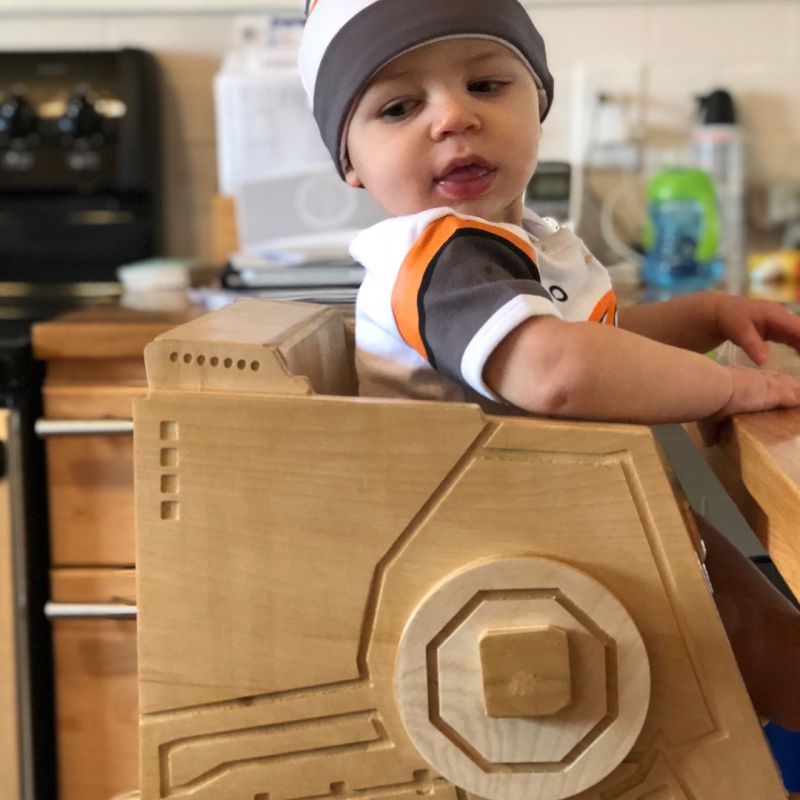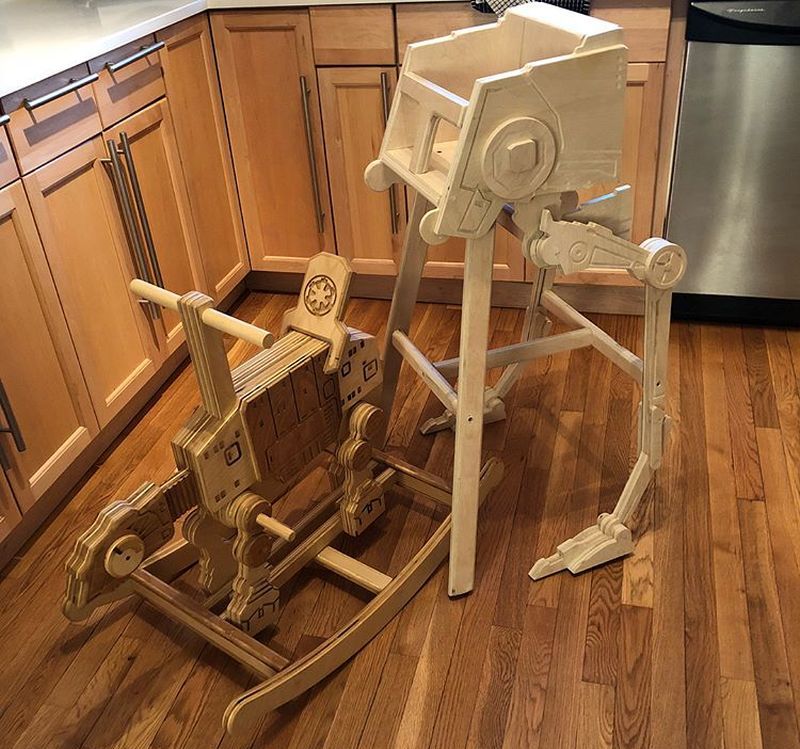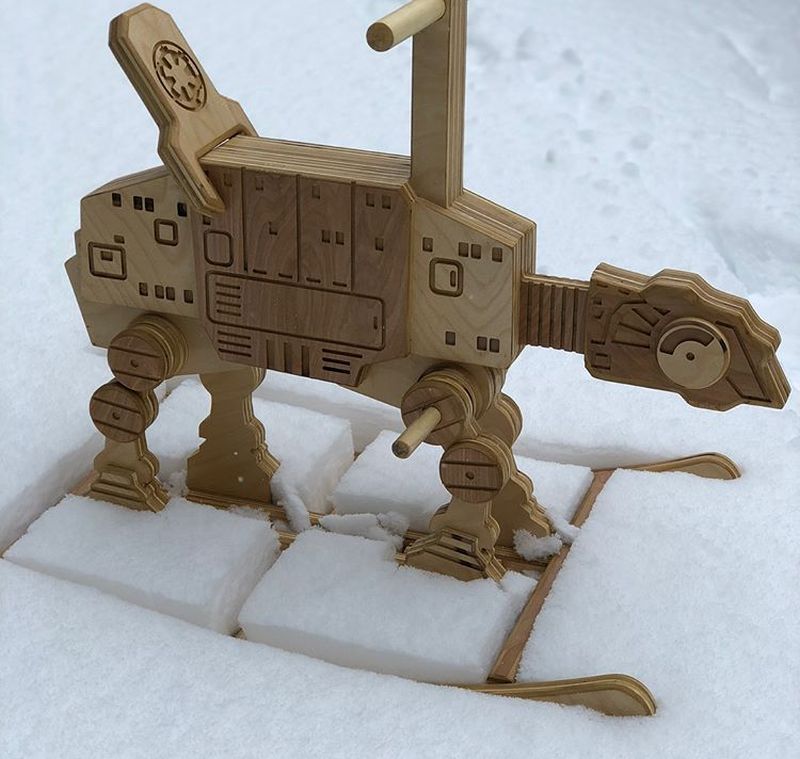 Via: DesignYouTrust