This quirky daybed is designed by Teresa Lundmark and Gustav Winsth in collaboration with the Swedish furniture brand Gärsnäs. Dubbed Dag, it is intended to be a casual seating in both private and public spaces. The tubular cushions lined on the unique beechwood frame are the main highlight of the piece that ensure comfort and also provide it a vibrant look.
Dag daybed is made for relaxation out of the bedroom. Its low profile allows it to be placed in a context or as a solitaire, without blocking the overview of the room.
The frame of the bed is objective and functional while its cushions are expressive with overtones of both zeppelin and science fiction. Both these elements are separable which minimizes environmental impact and elongates the service life of the daybed.
Also Read: Unique Daybeds to Find Comfort and Peace Under the Sun
Dag daybed is a pure Scandinavian design that makes brilliant use of wooden elements. The project is the result of a collaboration with students from Beckmans College of Design. It is also the part of Stockholm Design Week's online exhibition named Greenhouse that showcases the emerging talent.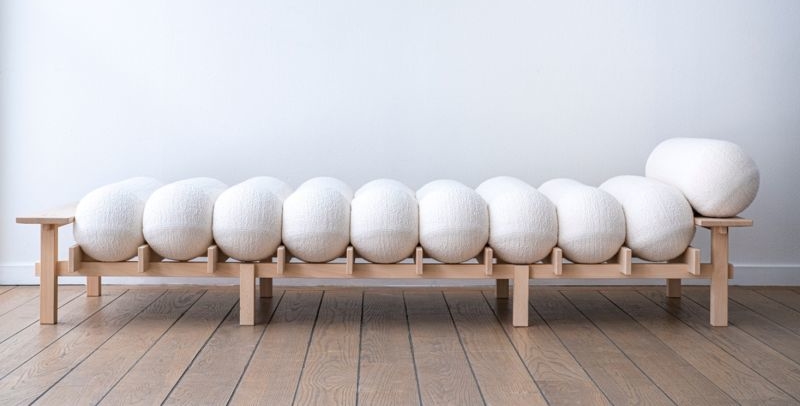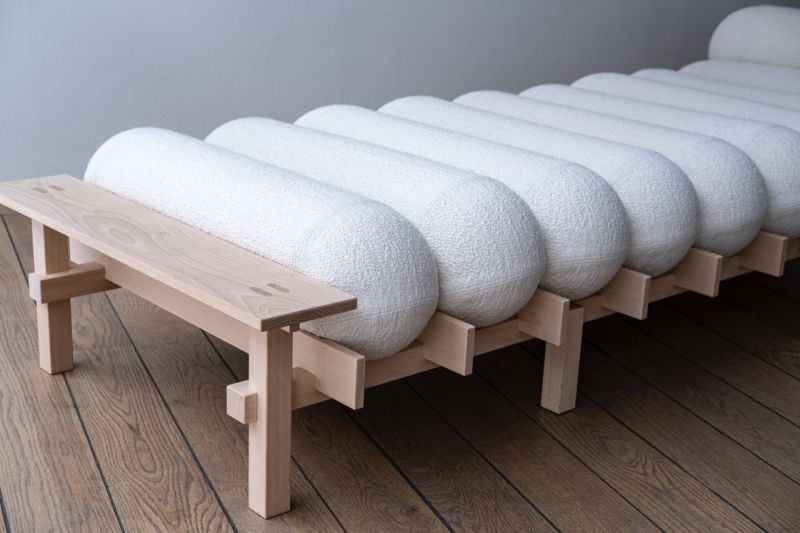 Via: Gärsnäs