Abel Zyl of Washington-based studio Zyl Vardos is a skilled woodworker who specializes in making a variety of highly customizable and functional tiny houses on wheels since 2007. Earlier in 2015, he created Dewdrop tiny house on wheels which created a lot of buzz that time. Following the success of his incredible creations, Zyl is once again back with another fantastic tiny home named Damselfly house. All those who consider tiny houses as simple wooden structures will be surprised to see its whimsical appearance. Its wood-paneled exterior, Onduvilla-tiled roof and a number of curvy windows make it a spectacular mobile home with sufficient living space for two people.
The Damselfly tiny house on wheels sits on a trailer measuring 24-foot long and 10-foot wide, with weight capacity up to 14,000 lbs. It uses open floor layout which keeps all areas of the house connected. There is a wooden staircase to enter the house, and as of interior space, it has a living area with a small sofa, a fully-equipped kitchen, two bedrooms, and a bathroom complete with shower and toilet.
Inside the kitchen, there is a natural slate countertop, copper sink, two-burner induction cooktop, fridge, cabinets, and a two-door pantry with slide-outs. The master bedroom with integrated storage lies on the ground floor while there is another twin-size sleeping loft accessed by a staircase with built-in storage. The interior space is full of natural light- thanks to thirteen handmade wooden windows and two skylights.
Also Read: Hobbit house on wheels to take a journey to the shire
The Damselfly tiny house on wheels depends on a standard RV-style electrical hookup to power lighting equipment and other appliances. Its contoured design including the roof and windows are the most attention-grabbing features of the house. It is currently exhibited at the Zyl Vardos workshop, in Olympia, Washington where it can be viewed only by taking pre-appointments. Due to detailed work in every corner of the tiny home on wheels, it is not an affordable deal. Currently, it is available for sale for a gigantic amount of US$106,500.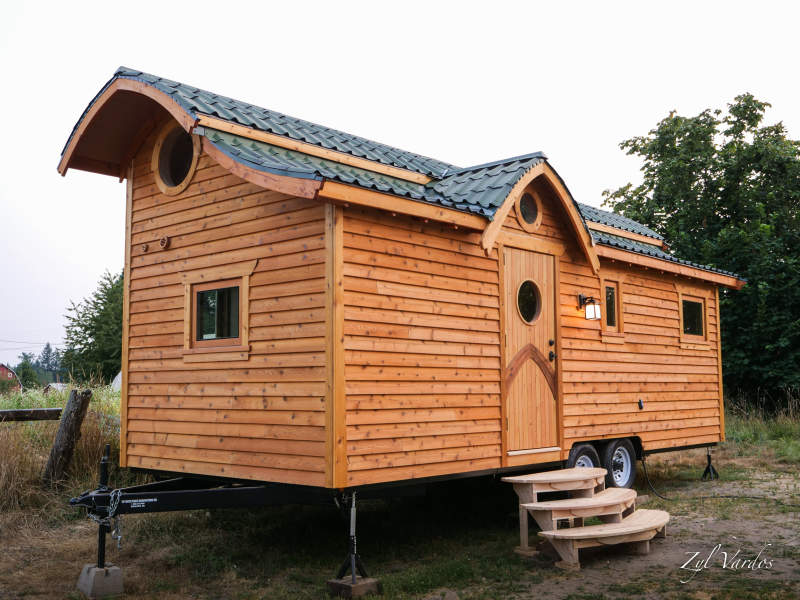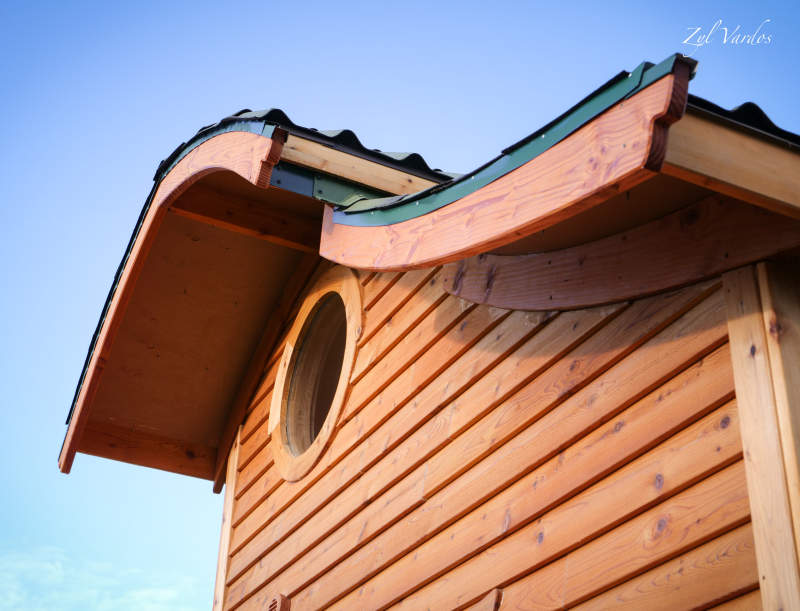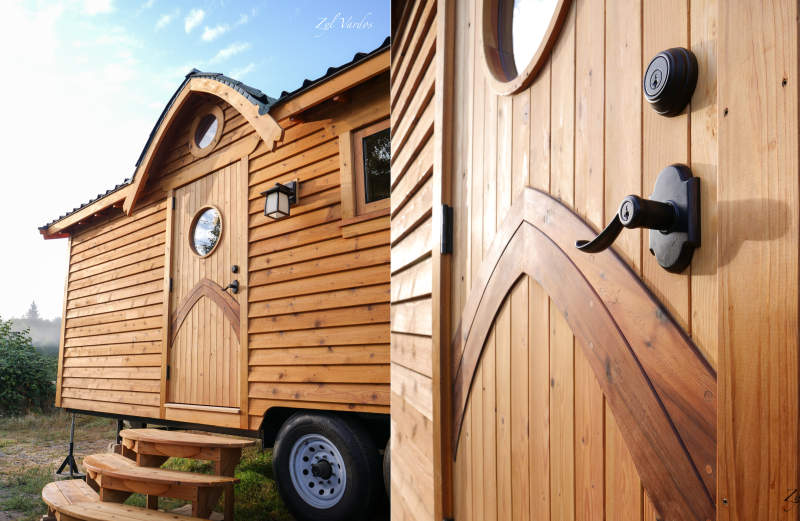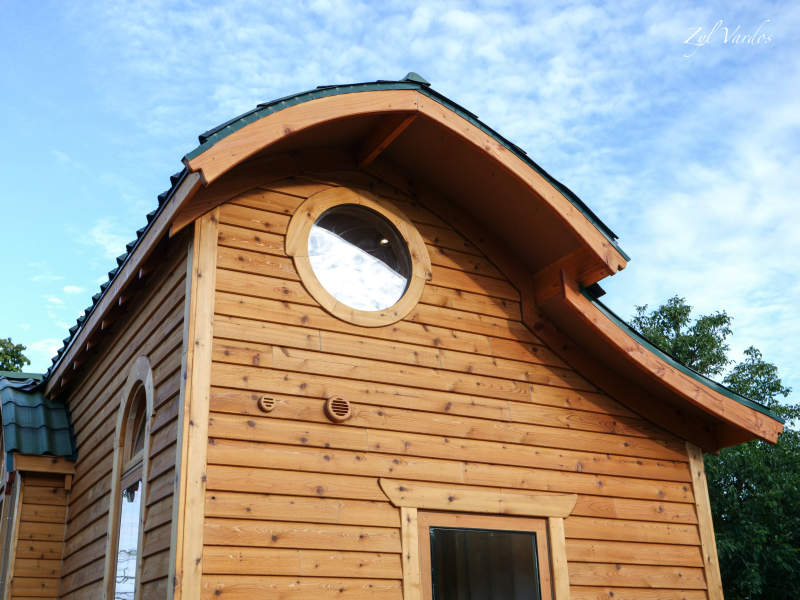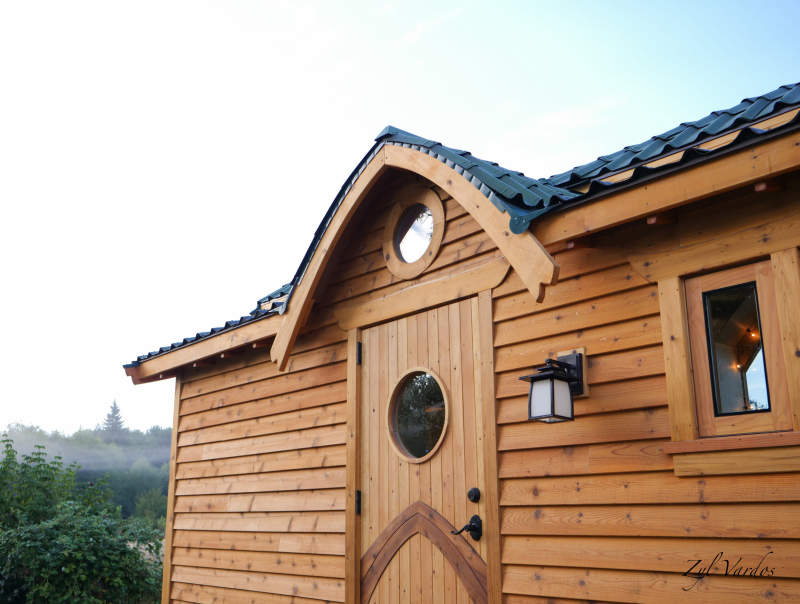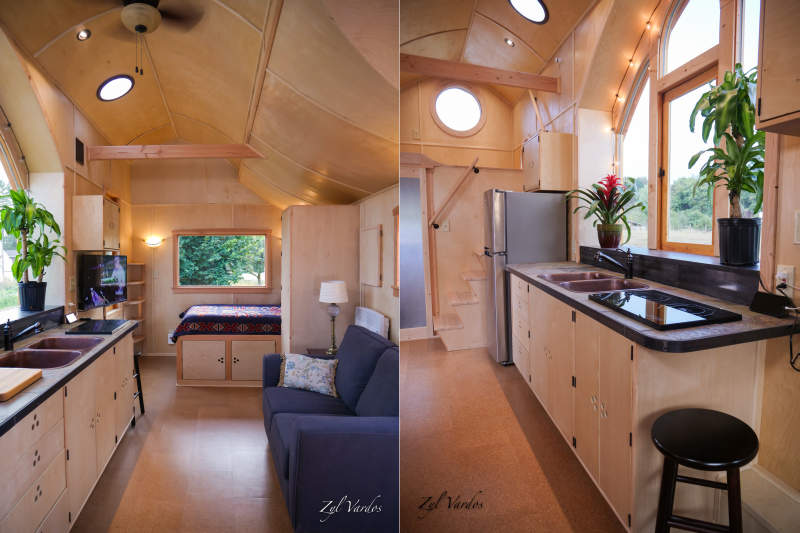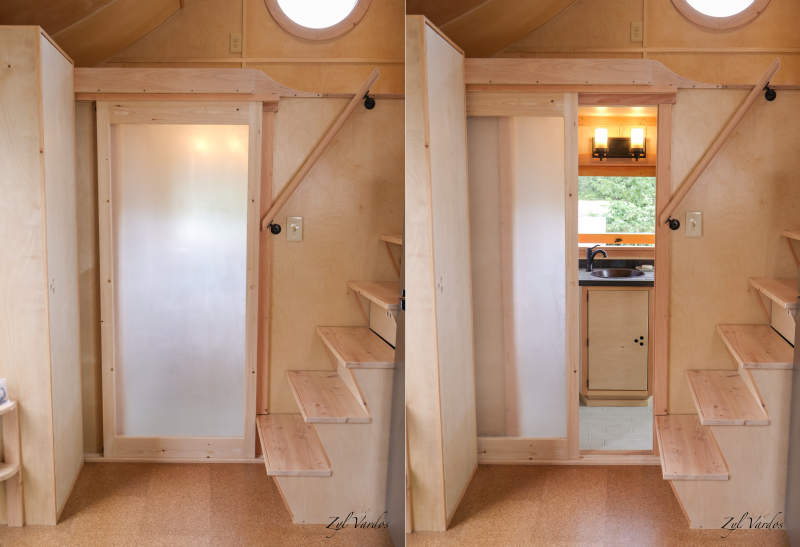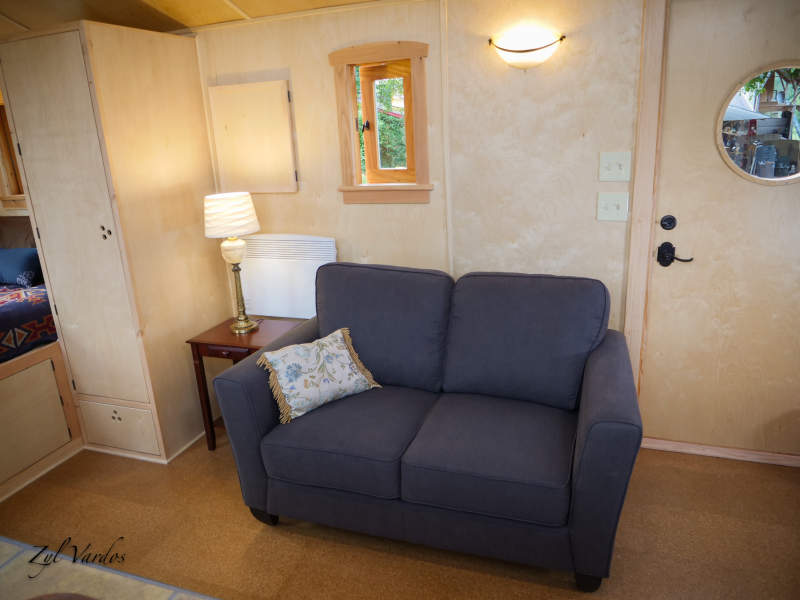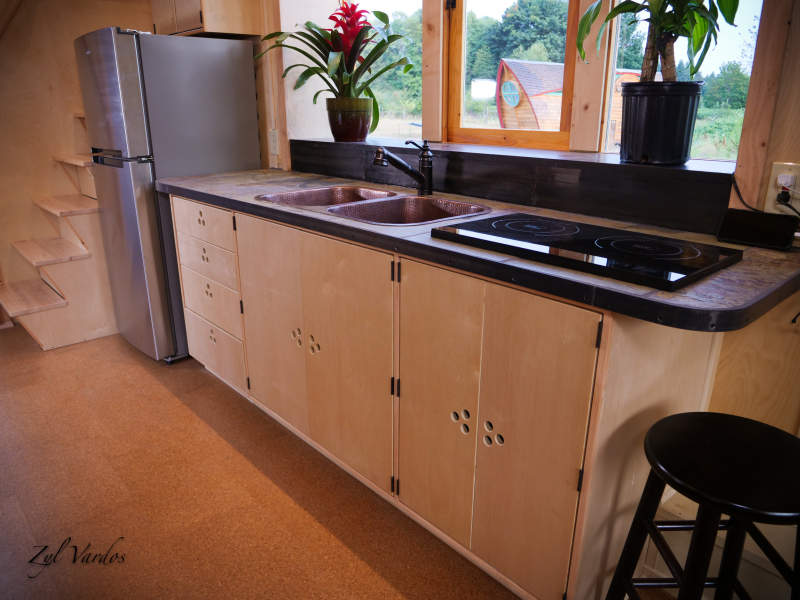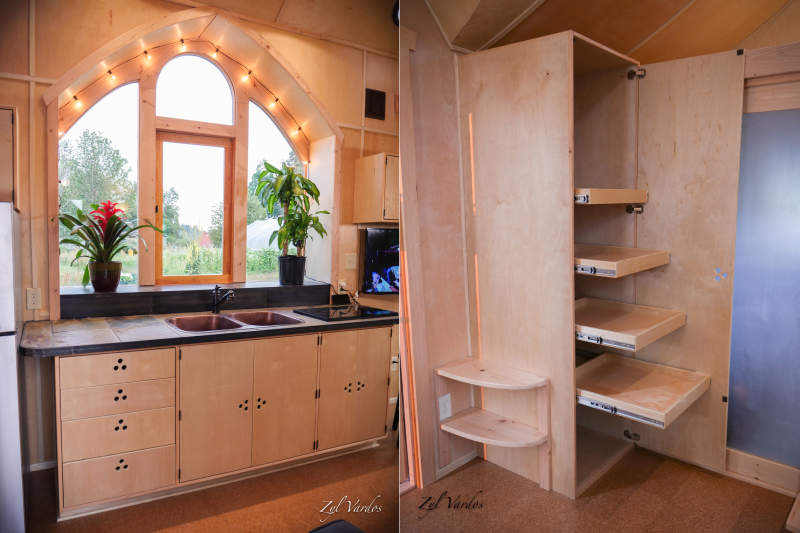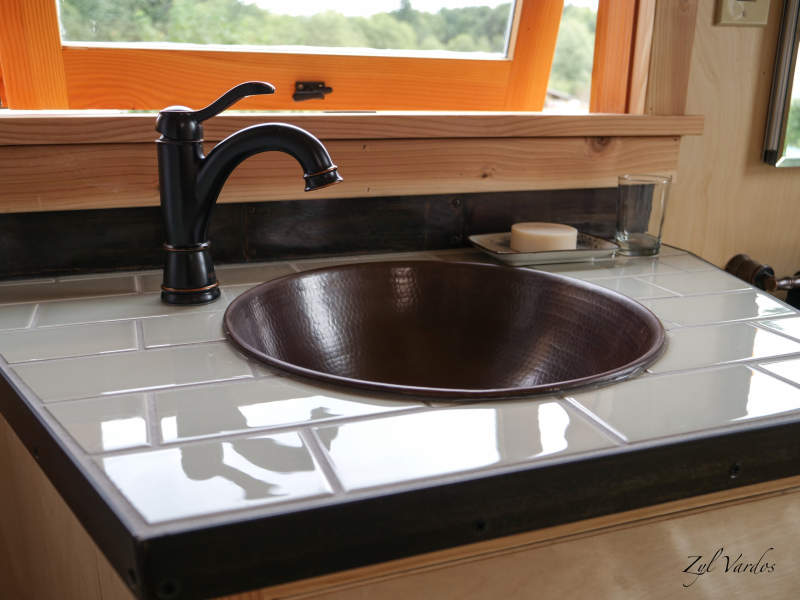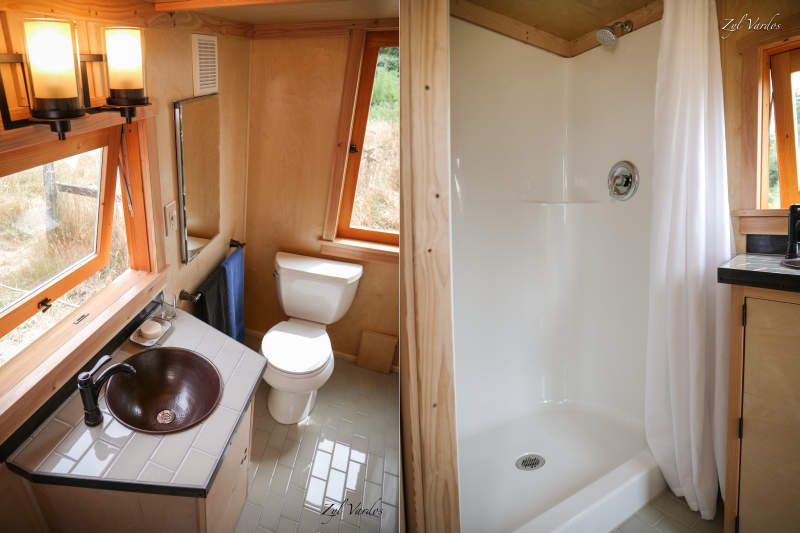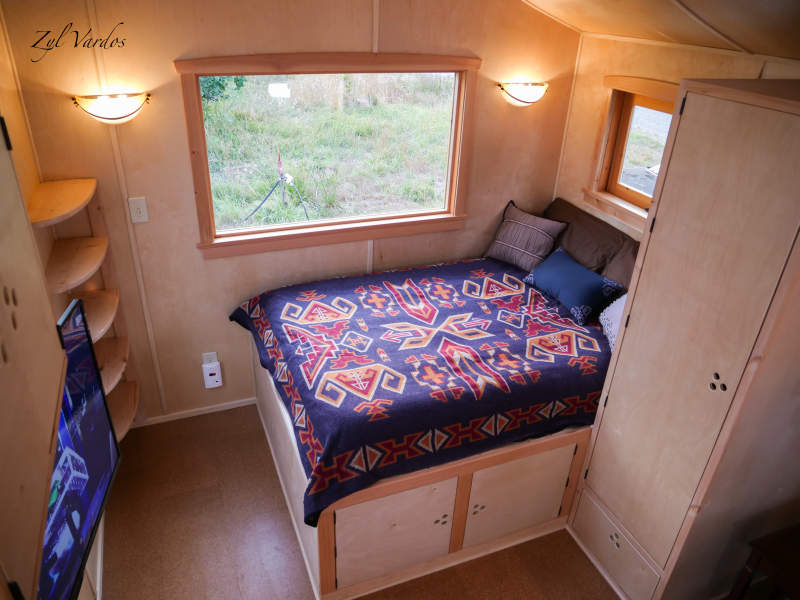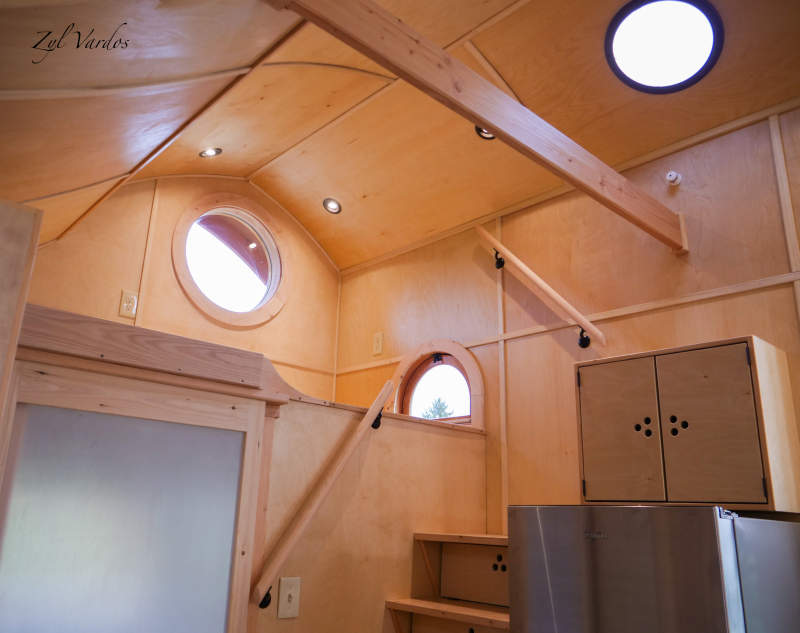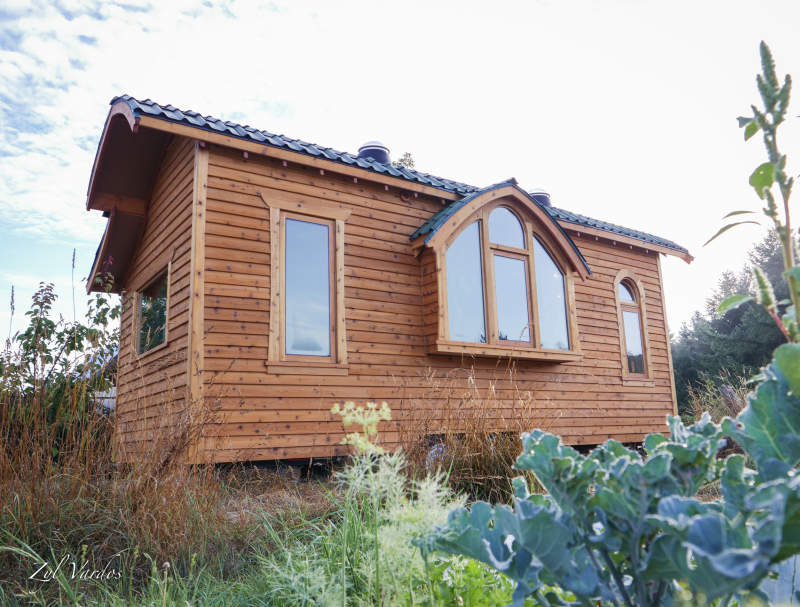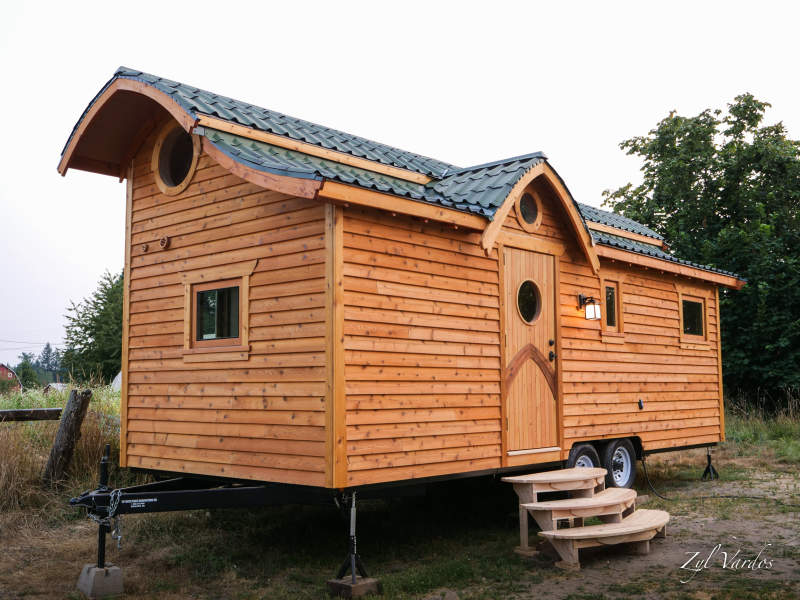 Via: NewAtlas