Marc Ely from Rochford, Essex is an incredible dad-of-two who has created an impressive fortress for his kids in the back garden of their home. Putting his DIY skills to test during the lockdown period (due to COVID-19 pandemic), the creative dad managed to build this entire fortress for only £170 (roughly $230) in under three days.
This stunning creation includes a tower, a rock climbing wall, and a swing to let the kids enjoy their day playing outside. Being the owner of a scaffolding business, Ely luckily had most of the things required for building the fortress at his workplace yard.
He was helped with painting and some shoveling by his daughter Bella, eight, and son Blake, three, who totally love their new play area. He spent around eight hours every day to complete this whole project. Although Ely had almost everything in his workplace, he had to buy certain essentials like wings, wood chippings, paint, and rock climbing stones.
With this amazing DIY backyard project, Ely has been encouraging many other parents to create something in their back gardens as well, using basic power tools. This way parents can also get some time to spend with their kids while distracting the minds during these unprecedented times.
Also Read: Edmonton Dad Builds Life-Sized Ice Igloo in His Backyard
Today, there are so many online platforms like YouTube offering easy DIY tutorials to create many interesting home projects. It's an interesting way to learn to create new things yourself while involving kids so that they also learn to use the available resources instead of always buying new things.
What do you think about this DIY fortress? Would you like to make something like this for your kids? Share your views with us in the comment section below.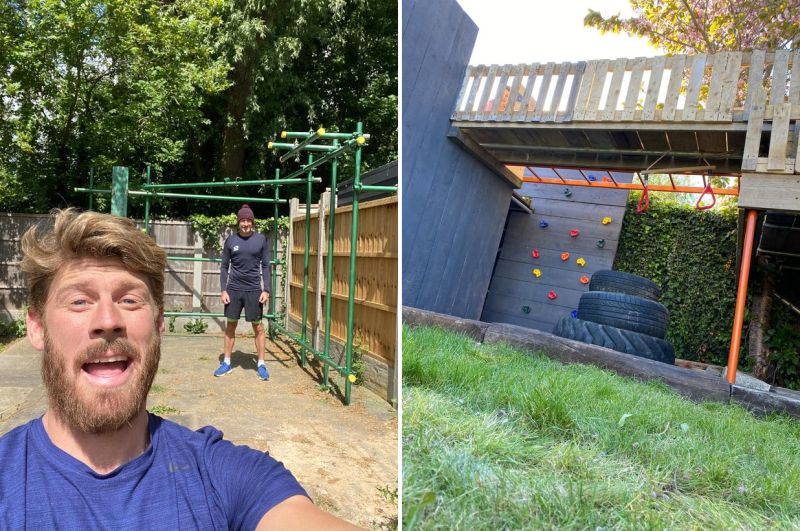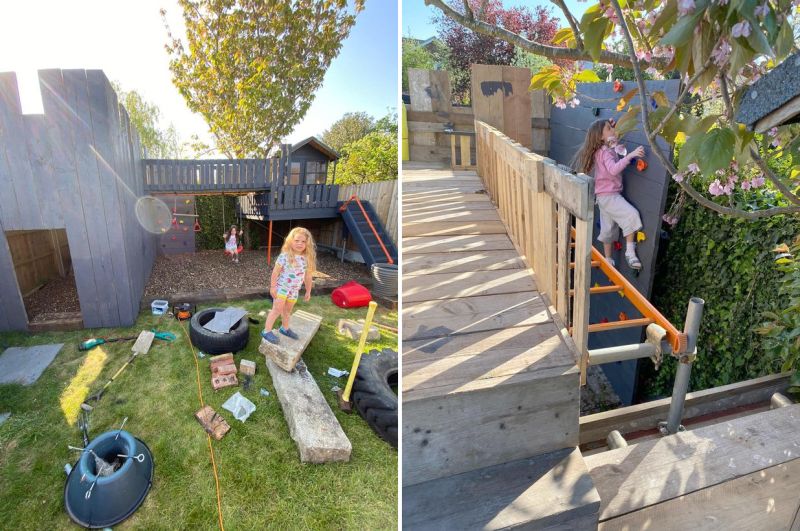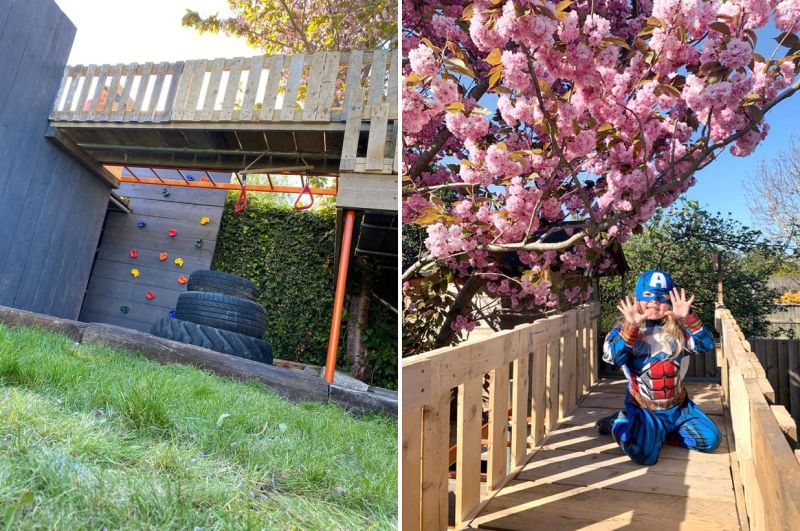 Via: Mirror