You might have a childhood dream of flying over the inaccessible clouds, but have you ever thought of sleeping over the clouds. The Taiwanese designer Cheng-Tsung Feng wishes the same, which might have probably inspired her to design Daydreamer, an utterly soft sofa. It consists of several cloud-esque fluffy balls attached together to serve as a comfy seat.
This unique kind of sofa is made from a variety of materials including artificial fur, foam, plastic and canvas. Whether you place it flat or like a heap of balls, it would serve as a comfortable seat to relax or take a nap. You can create your own arrangement of the stuffy balls for personalized sitting experience. Literally, it's a bubbly beanbag chair that can become a recliner sofa, stool or a large floor pillow to accommodate more than one person. All you need to do is put all the stuffed bubbles in a desired way to sit or lay comfortably.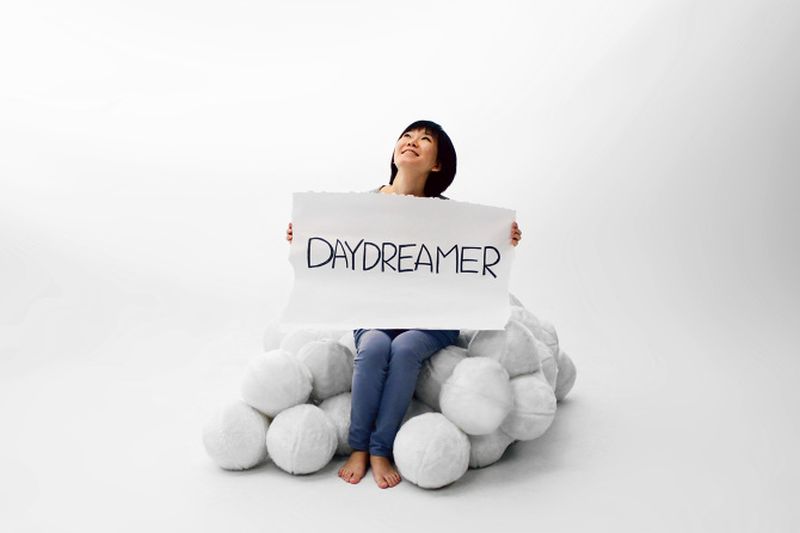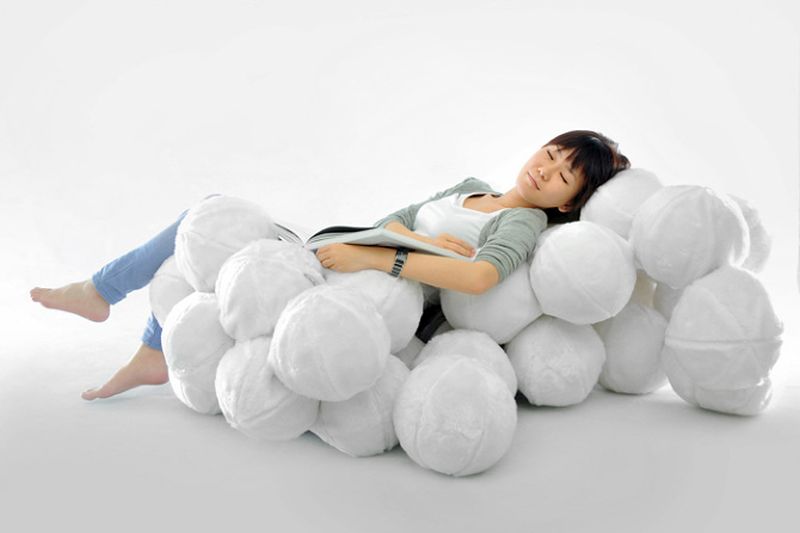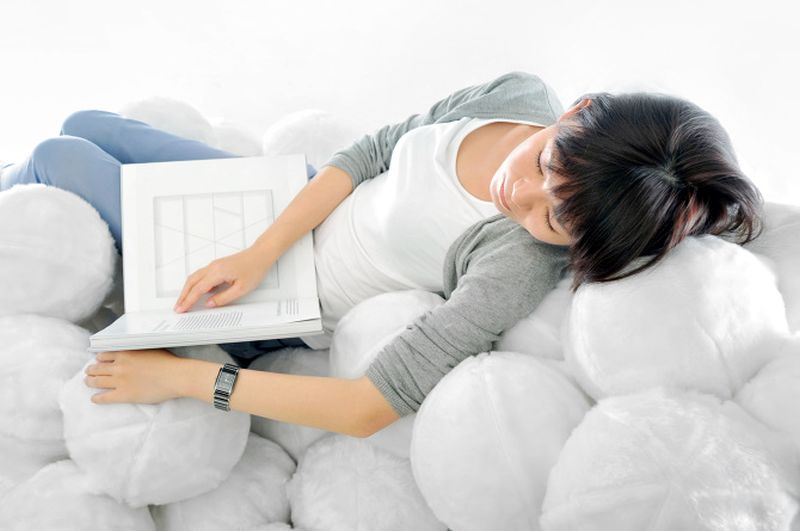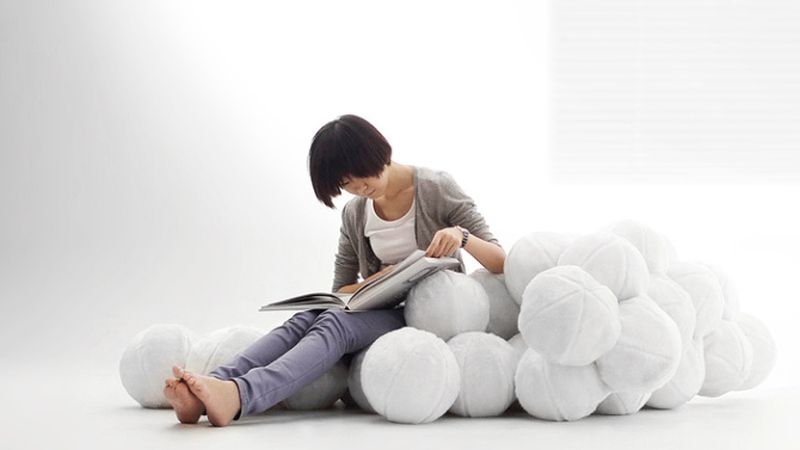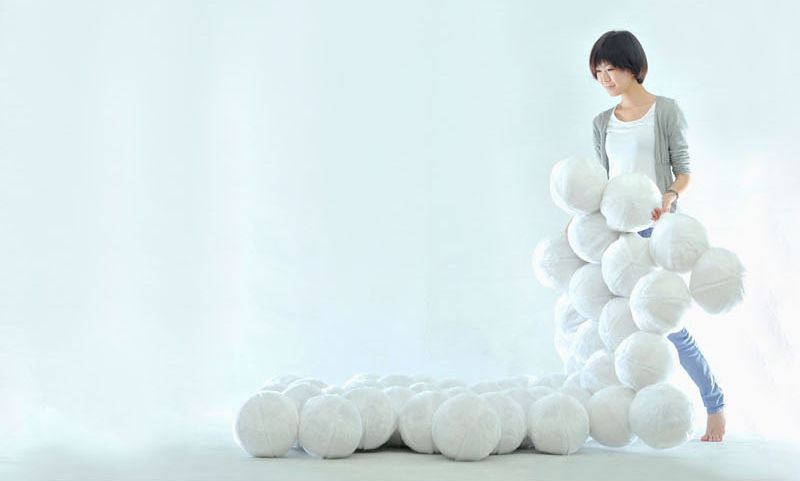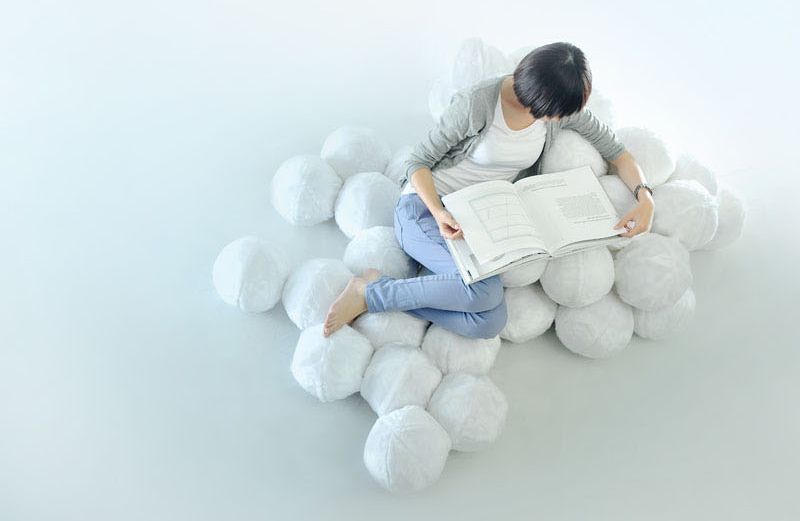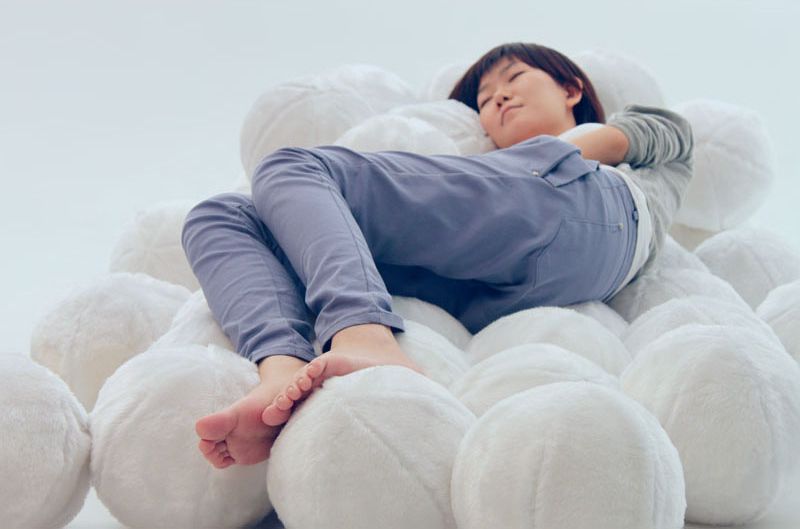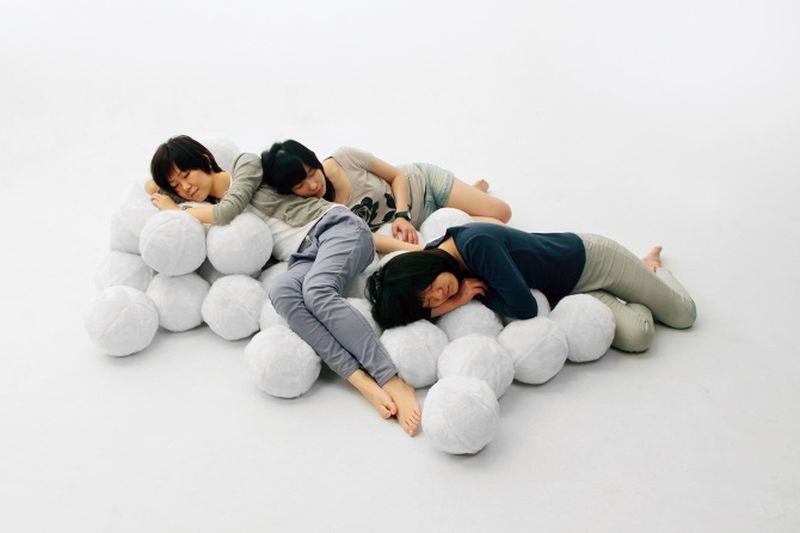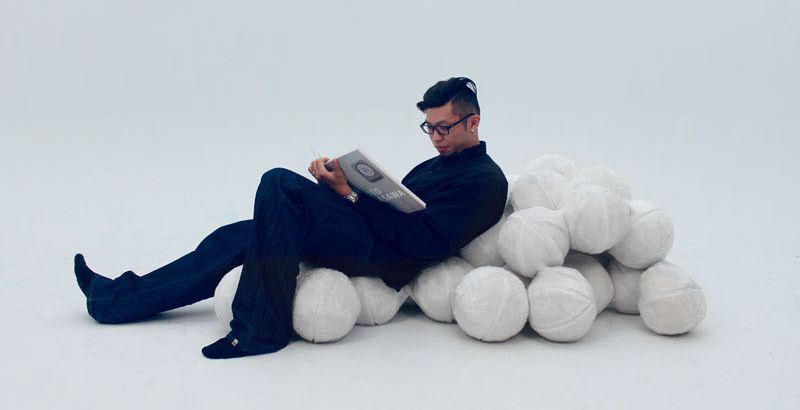 Such bubbly designs are around for quite some time now, inflicting comfort and uniqueness to modern living spaces. Here are a few examples that you'll love to have at your home.
Also Read: Manet chair with protruding cuddly pillows to sit on
Feel Deluxe seating
This strange seating is made of one hundred twenty extremely soft balls that provide plenty of room to accommodate singles, couples and families. It is perfect for lounging, relaxation or taking a nap.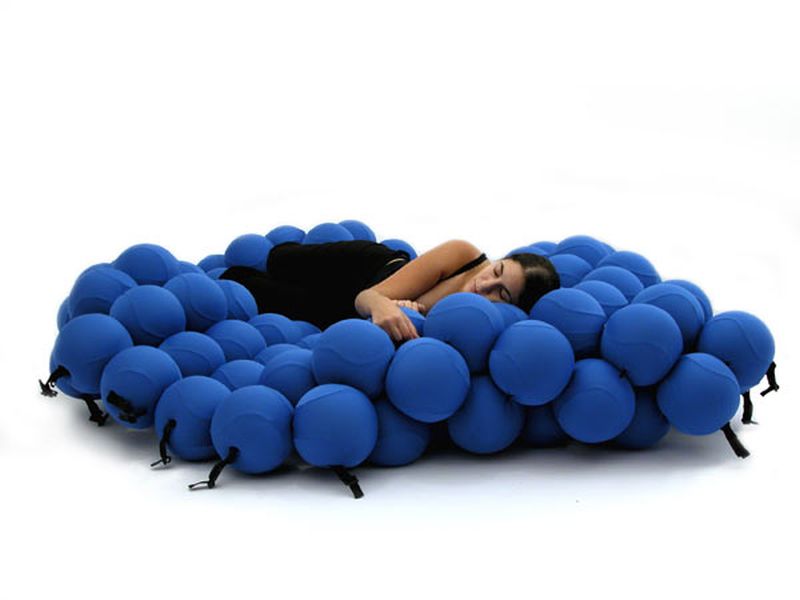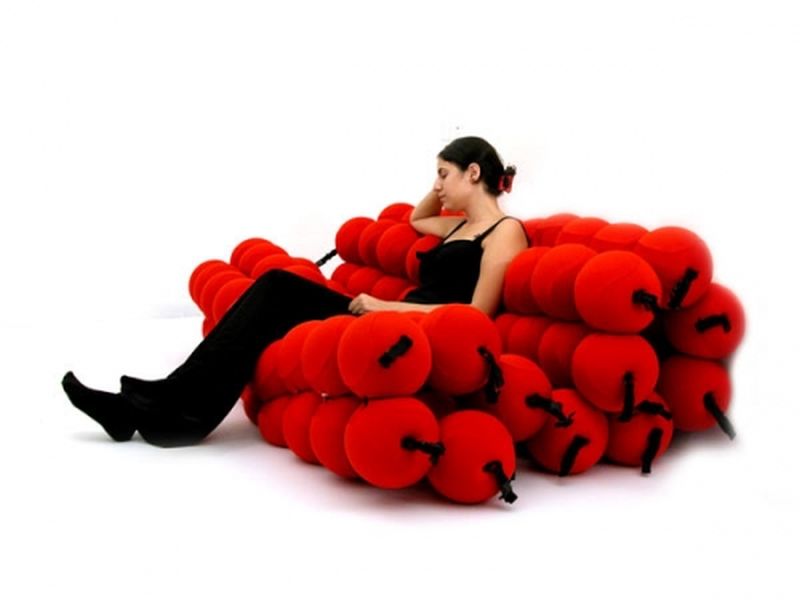 Mutation series sofa by Maarten De Ceulaer
Made by Belgian designer Maarten De Ceulaer, this sofa is made from different sizes of soft cushion foam balls. To keep the balls together, they are coated with rubber that mimics the texture, look and feel of velvet.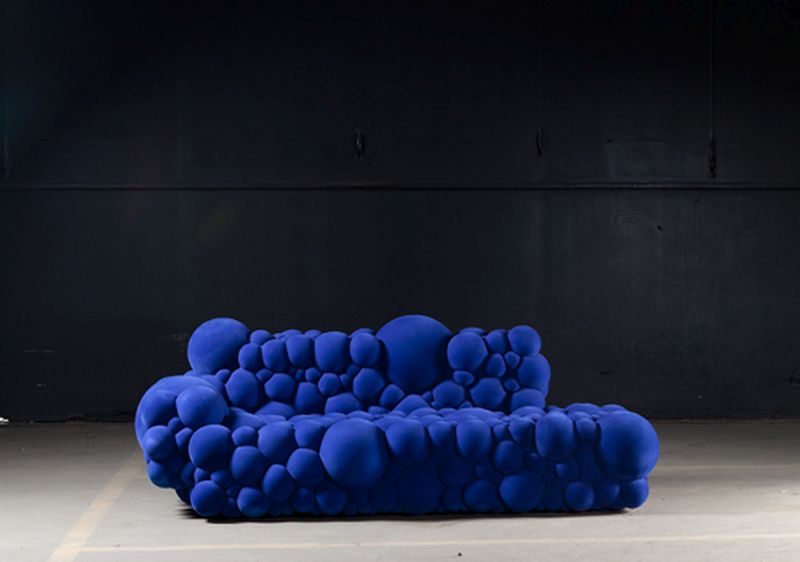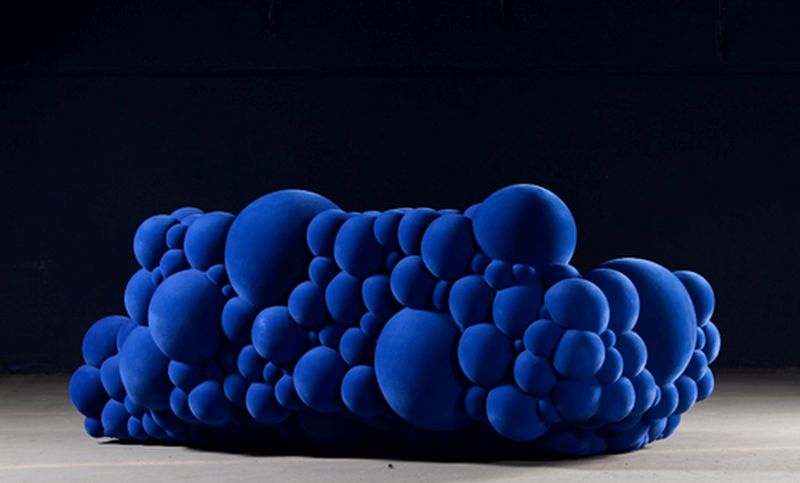 Mad Cow sculpted armchair
It is designed exclusively for Talents Design House. Composed of fiberglass and resin base with an exterior finished by high glossy car paint, the Mad Cow armchair is truly a style statement wherever it lies now.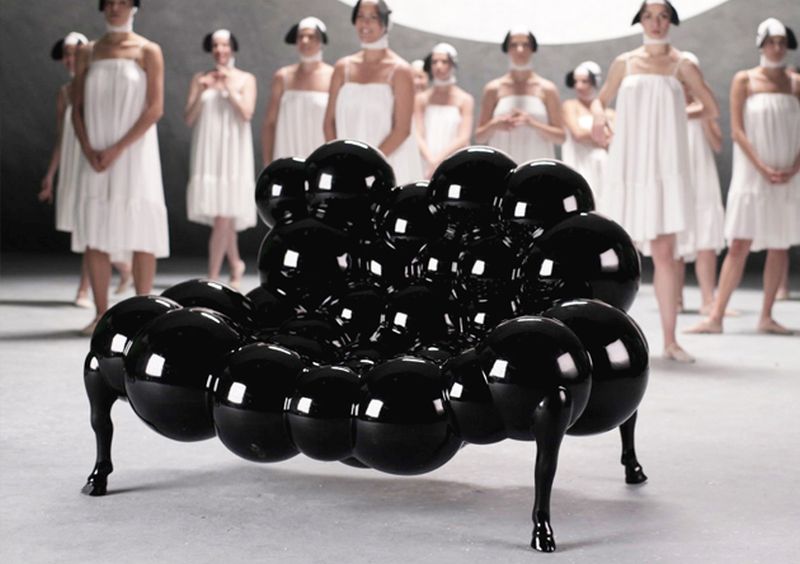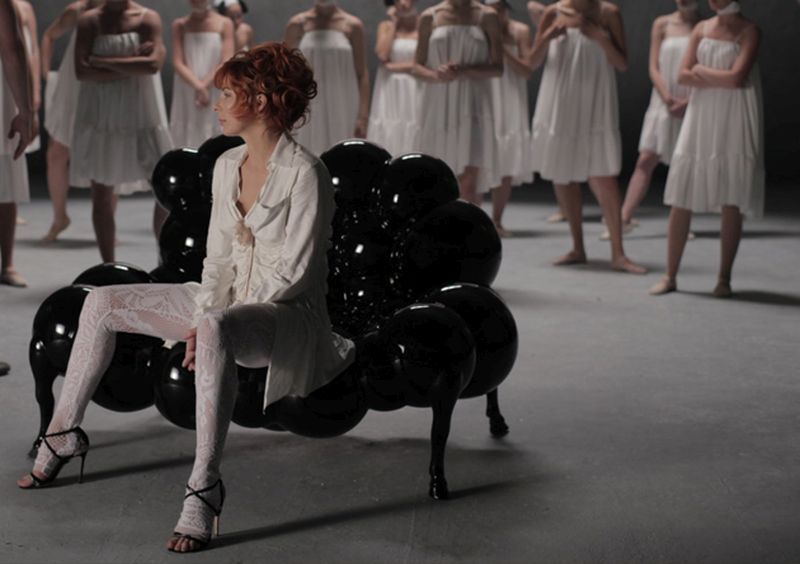 The Ball Modular
It consists of three large balls for seating and a small ball serving as backrest or armrest. All balls are are covered with 3D removable covers that are available in thirty six colors.