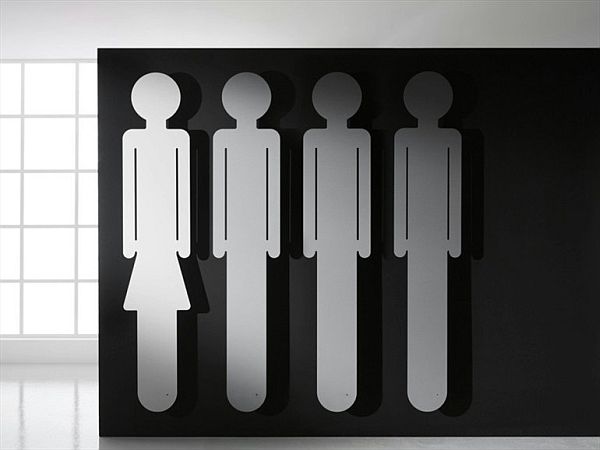 Steel is a kind of material that constantly inspires designers around the world to create unique things out of it. With the passion of designing in heart and love for steel, Andrea Crosetta designed steel decorative radiator named Oreste and Emma. These are iconographic steel radiators that can bring modernity as well as elegance to any home. As quite obvious the Oreste and Emma are meant to be used in the bathroom area. These radiators can therefore function as bathrobe warmers which make them a worthy bathroom assets.
The design features a plate of stainless steel which measures 34 cms in width and 172 cms in height. With the heat capacity of 400 watts one can get these steel radiators in water and electric options. Special editions of this design have been created with frosted gold and chrome finishes that targets modern and rich customers in Eastern and Arab markets.
Though, these decorative steel radiators that have been shaped in graphic designs of men and women having illustrational importance hence are good to be used in bathrooms in household as well as bars, restaurants, and other such places.