Infected by bike riding virus, but don't know where to store it when you get home? If you're not fortunate enough to have a garage, you may be leaving it in hallway or simply outside your home. Instead, have it organized with the coolest Dede gear closet. This minimalist gear closet is created by Belgium-based interior designers Van Staeyen for a couple and their two sons, all biking enthusiasts.
It is a huge wardrobe weighing more than 1000 kg and made from finely sawn oak planks (4 mm with grooves), however it gives illusion as if comprised of various boards. A metal is concealed within the cabinet for firm support and is anchored on the entire length of the living room wall.
Also Read: Bike Storage Ideas for Small Spaces
The closet can hold up to nine bikes and even includes drawers on the bottom to store all tools, components, helmets and bike equipment. This unique bike rack not only offers practical storage space for cycles, but also exemplifies as active symbol for any cycling addict.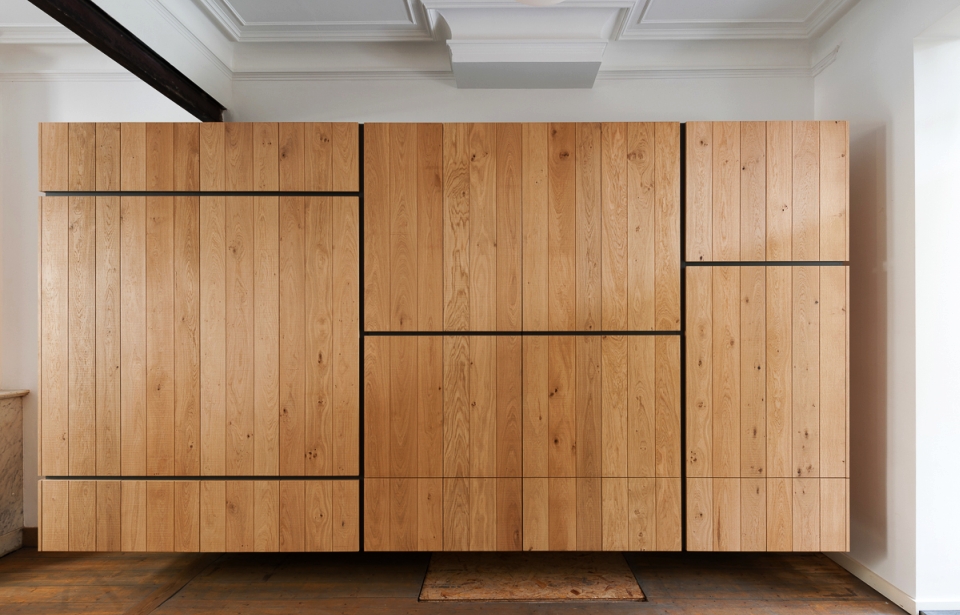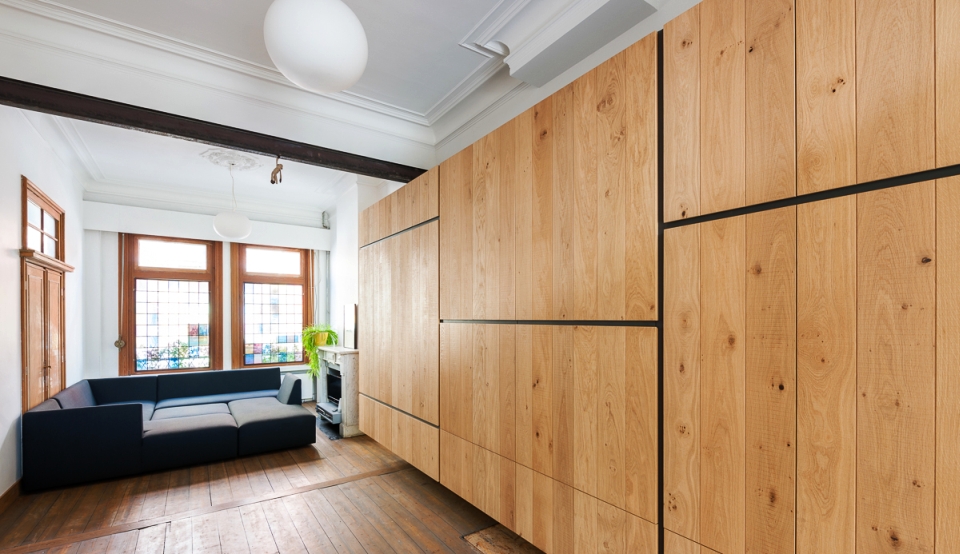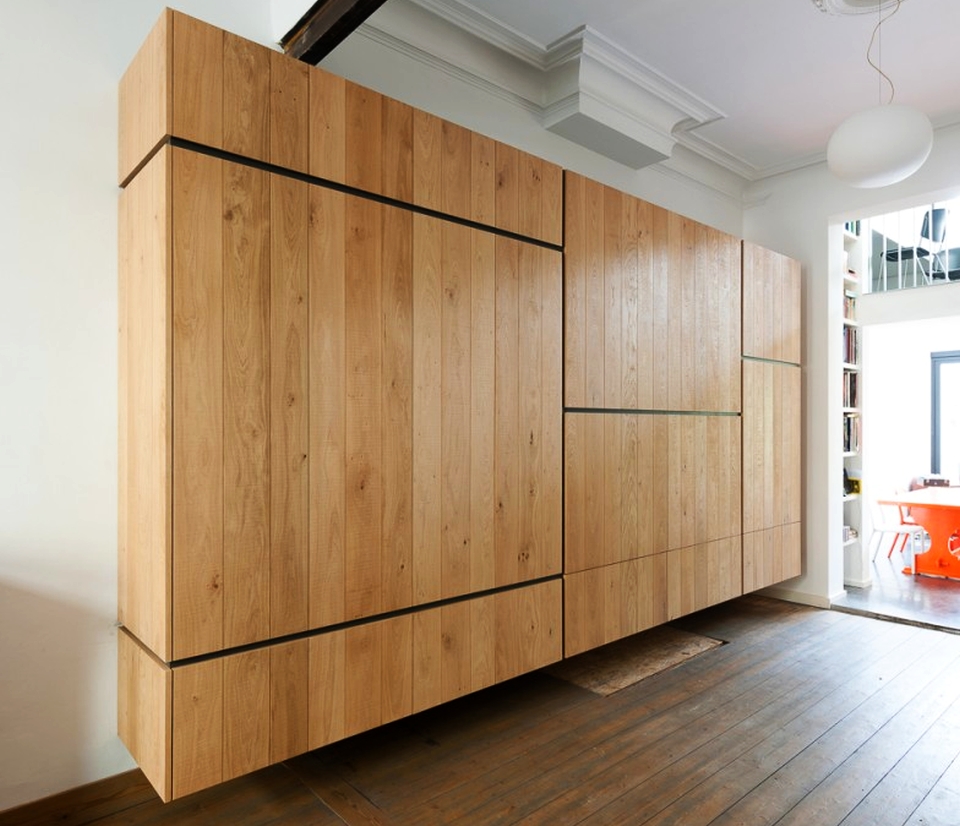 Image Courtesy: LucRoymans