Carbon fiber is a valuable commodity vastly used in aircraft interiors, automotive applications, and aerospace industry. The French company Utopic Design has come up with an innovative idea to utilize the innovative material in making consumer products for the kitchen. Recently, they have made a designer kitchen knife from U-carbon, a material made up of recycled carbon fiber from the aerospace industry.
Dubbed the Chef Knife, it is made in collaboration with French engraver Christophe Guérin, knife manufacturer Tarrerias Bonjean and recognized Chef Julien Duboué. One can expect it to hone the features of a perfect chef knife as it is made with the help of a professional chef and a cutlery maker.
Also Read: Knife Made of Suspension Cable from the Golden Gate Bridge
If you were longing for some exceptional cutlery, the Chef Knife by Julien DUBOUE is a good option for you. It can surely be a kitchen accessory you can always boast off on your dining table.
You can purchase it right away for approximately €160 ($180) at Utopic Design.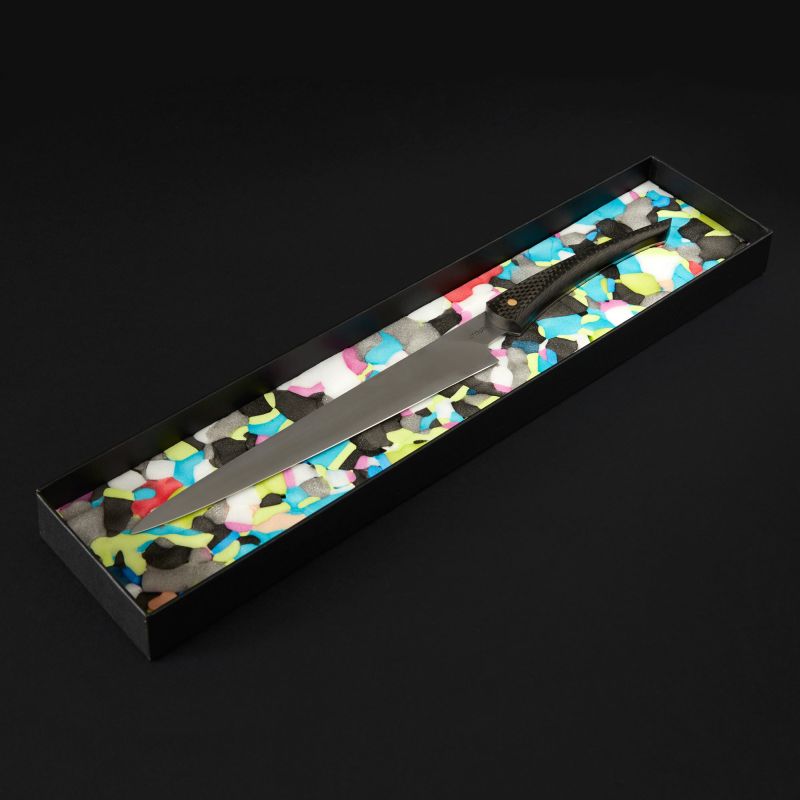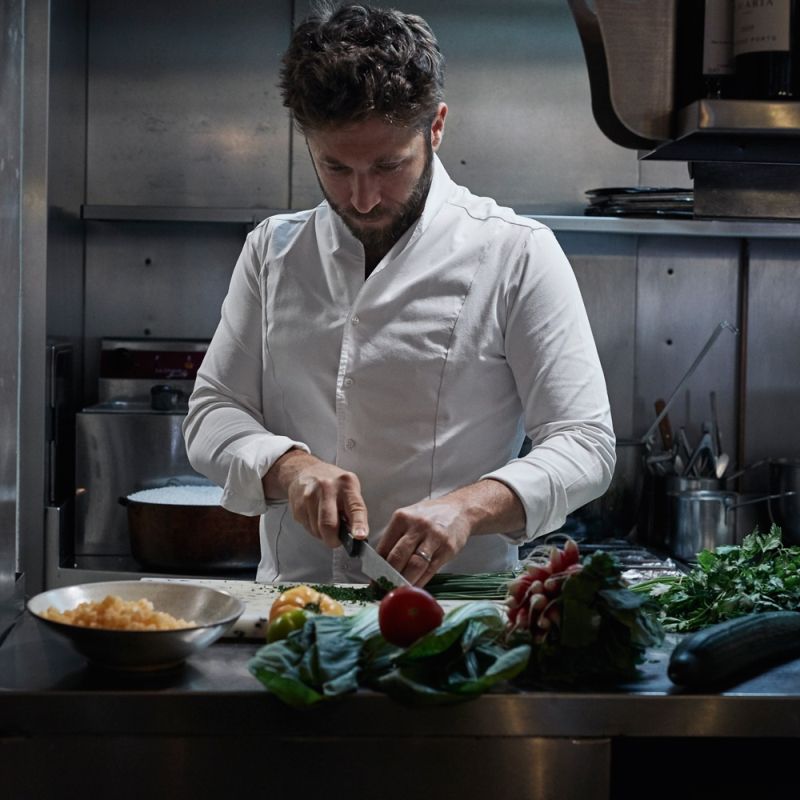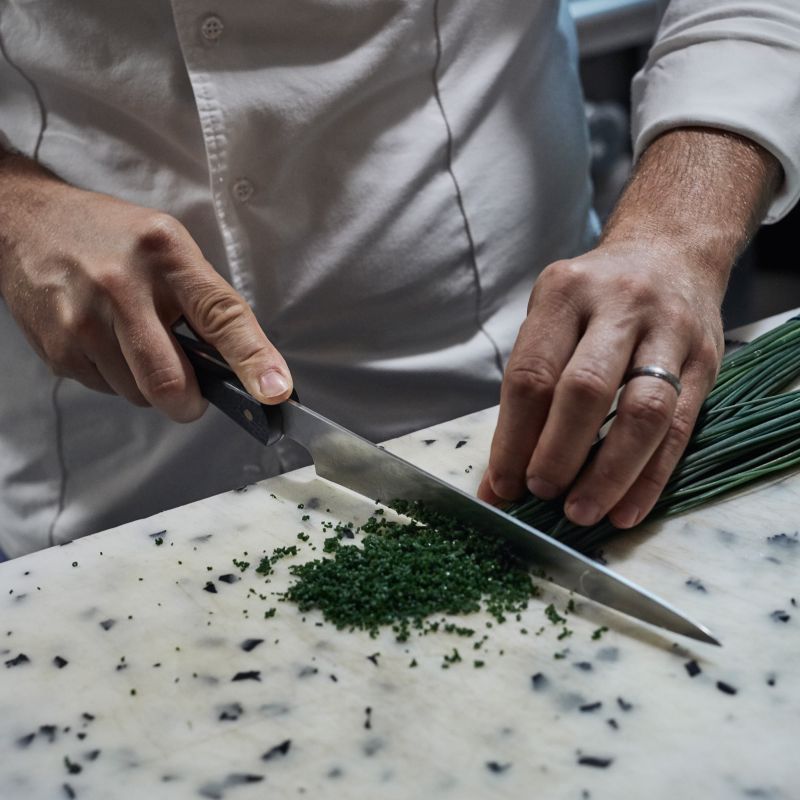 Via: Archiexpo