Revolving homes have always captured our imagination, and for good reason too. They are architecturally intriguing, take a lot of brainstorming to incept, and in the end turn out to be magnificent in every sense. UK-based design studio The D*Haus Company has taken forward their experimental architecture to the next level with a revolving house that is a dream home in true sense. Dubbed as Devon Haus, the rotating roof of the dwelling revolves according to the changing weather conditions, time of the day or particular seasons.
The dwelling is created by David Ben-Grünberg and Daniel Woolfson of The D*Haus Company, and it is the next improved iteration of Dynamic D*Haus revealed back in 2012. They commissioned this beautiful residence on demand of their client in Devon, England to suit their reduced mobility. It is worth mentioning that the revolving house derives inspiration from the historic military watchtowers that guarded the Devon coastline since ages.
Large windows of the house let in plenty of natural sunlight and the light colored interiors are inviting enough for anyone. Moreover, the interiors are dominated by minimalism, keeping focus on the design and look.
Although the house had an estimated budget of £3 million, but the client wanted it to be completed within £2 million. So the designers had to make some last minute changed to the initially finalized design. One they received planning permission in April 2017, they went on to make this stunning residence.
For the circular rotation of the second level of the house possible, there is a triangular-shaped volume sitting on a rotating platform (creating an anchor for swiveling top floor) which rotates the house. To make the maximum of 270-degree view of the valley, the master bedroom, lounge and dining room are located on the upper level.
According to D*Haus Team:
Our client dreamt of waking up in their bed with views across this landscape and then having the ability to rotate the living room and kitchen so that they could enjoy the same view throughout the day.
On the lower level, the house has equally stunning views honed by a guest bedroom, study room, cinema room, private water courtyard and garage.
Truly Devon Haus is a dream home that exudes contemporary design with modern living.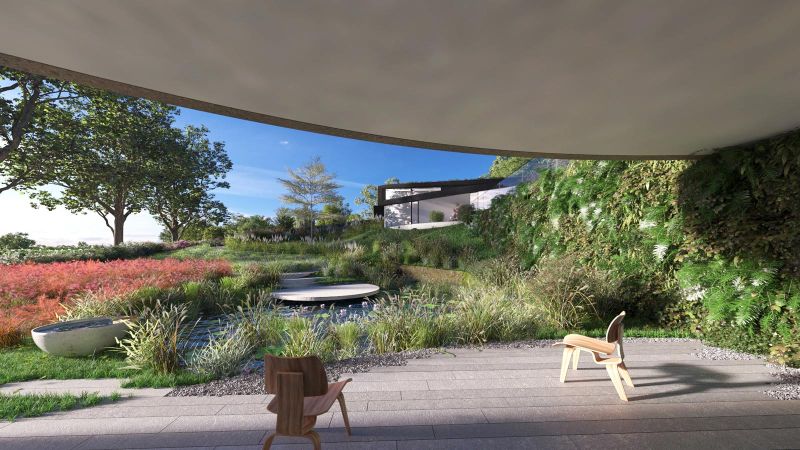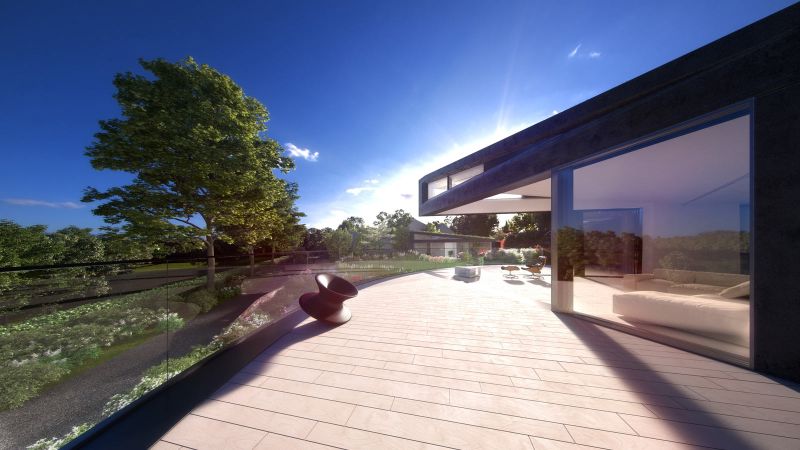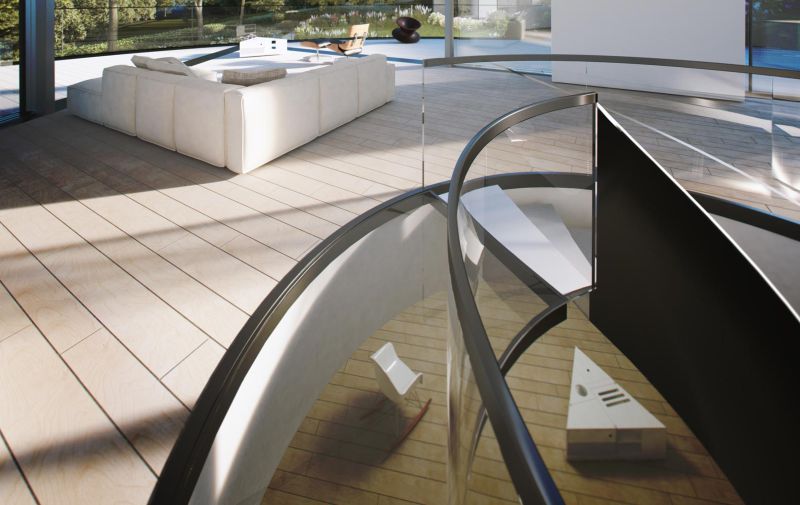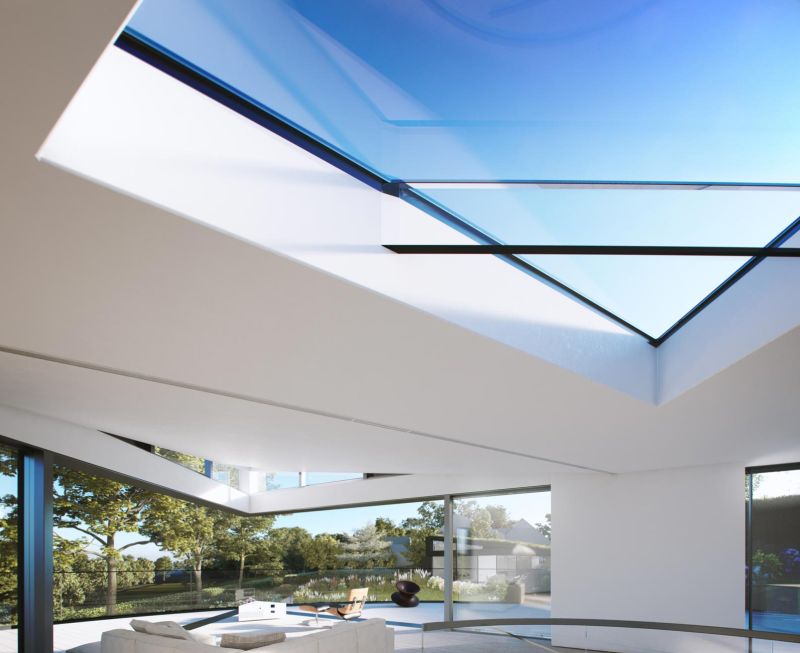 Credit: Dezeen