Europe-based contract furniture manufacturer Brunner Group has launched its new Mudra chair after three years of development. Designed by Munich-based Diez Office, it is defined as the next generation of a shell chair. This universal chair design puts a modern spin on the technical and ecological possibilities of shaped wood technology.
Impressed with Stefan Diez and his team's design excellence and depth, Dr. Marc Brunner, Managing Director of Brunner GmbH had contacted him directly for the project. They have generated a deep mutual understanding of substance-based, functional design during the initial discussions.
Diez Office said, "When we were developing mudra, Brunner allowed us to go on a journey with the whole team and extend our work over a long period. From the very beginning, when we're still at the internal development stage, Marc Brunner always had the imagination to stick with us and follow our train of thought."
The prototype of the Mudra chair was born after many rounds of development without any constraints or time limitations. The chair was developed over almost three years. The chair is made using a new 3D technology that allows to shape the thin layers of veneer more three-dimensionally and with greater elasticity. These molded wood parts give a rounded charm to the chair design.
The Mudra chair is stackable and has an open loop on the backrest that elegantly encloses the back without limiting it to one sitting position. It has cushioned seats to ensure comfort. Furthermore, the chair comprises interchangeable parts that can be taken apart for cleaning and replacement by the user. This way, it can be easily renewed and thus becomes a sustainable product with a long lifespan.
Also Read: 3D Printed From Yogurt Pots, This Affordable Chair can be Mass-Produced
The collaboration had understood their shared passion for innovative ways of working with materials, need for perfection, attention to detail and understanding of the functionality, and a willingness to push the boundaries. This resulted in a versatile chair that makes a clear design statement.
They envision Mudra as a universal chair that will function in different contexts, in cafeterias, restaurants, at home, or in the office. The company has plans to reveal the Mudra chair at international design festivals later this year.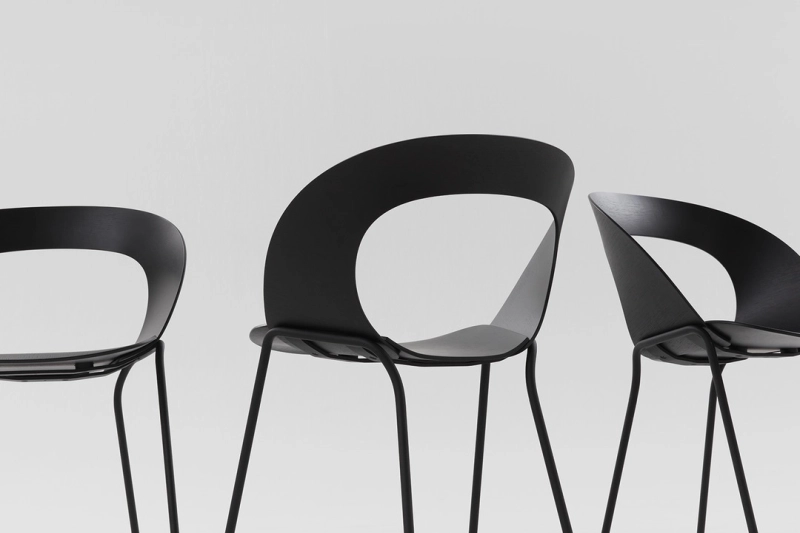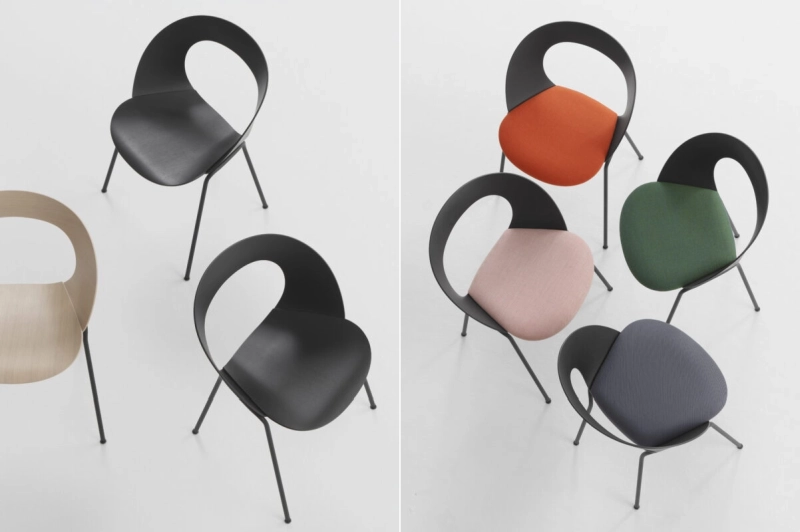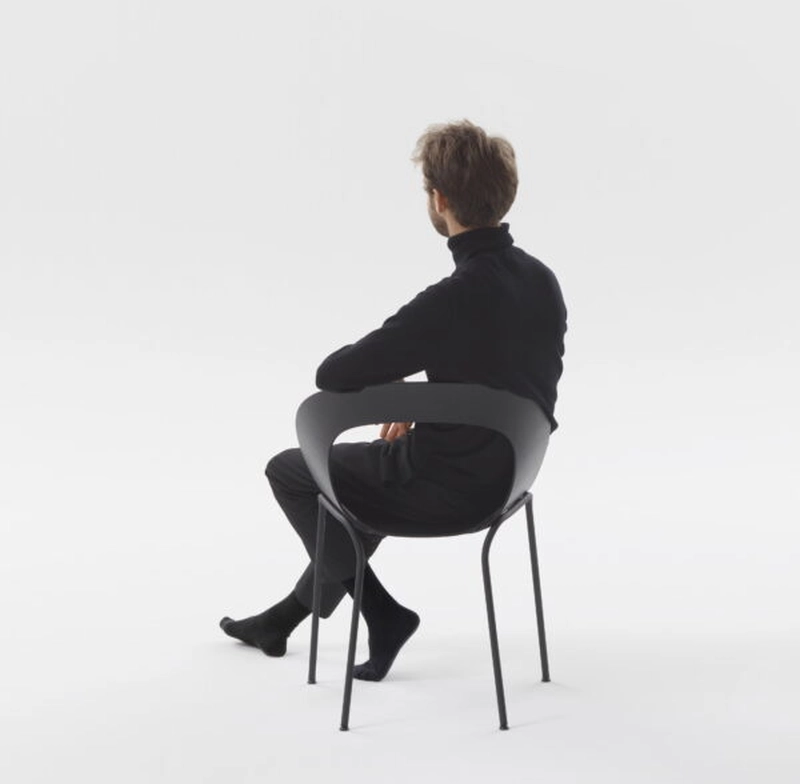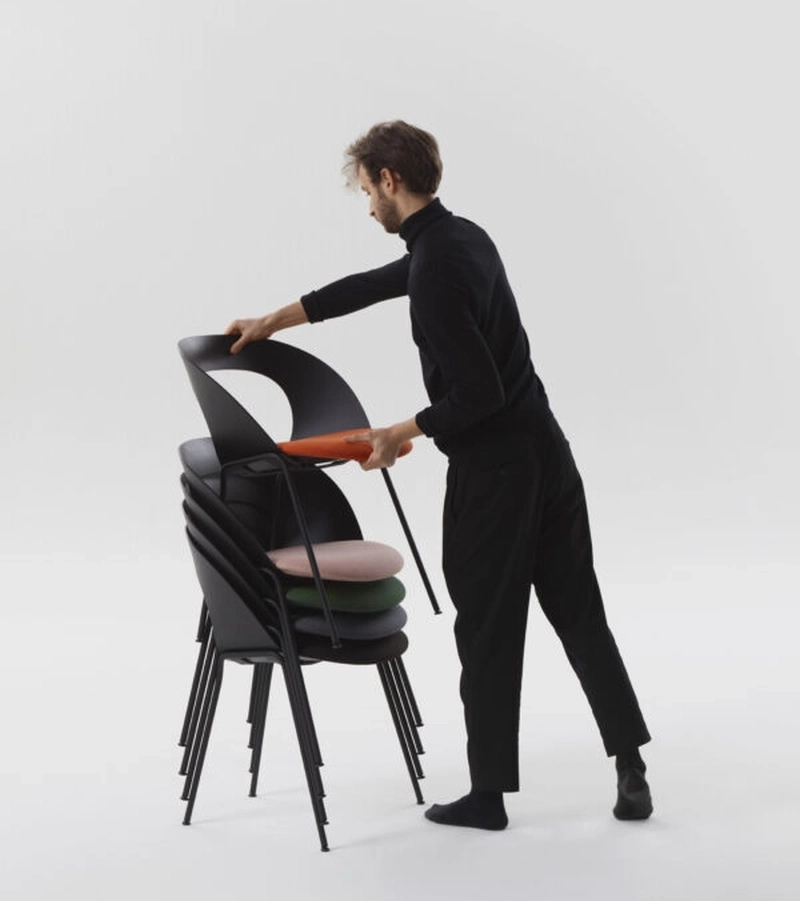 Via: BrunnerGroup