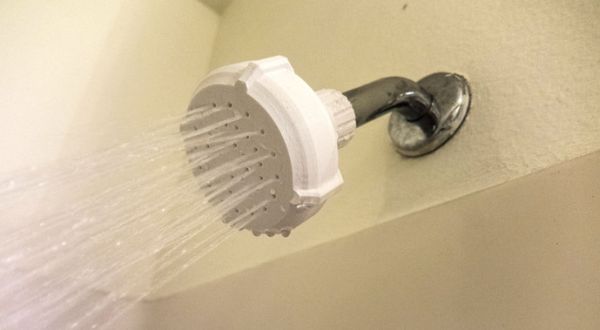 Additive manufacturing (or better known as 3D printing) has evolved in the recent years to pose as a cheap yet efficient method for various constructional and crafting processes. In fact, its efficacious advantages have even reached the scope of digital DIY designs. In this regard, we have come across the 3D printed showerhead 'MK1' by Thingiverse member ErikJDurwoodII. Exhibiting a simple plastic form, the conception was created from easily available materials that can be found in your local hardware store.
The process of crafting the design entailed the 3D printing of the showerhead form (in nozzles down position), by utilizing three shells of ABS plastic. The holes on the underside of the nozzle were excavated by using simple paper clips and needles. Coming to the fixing part, a half-inch faucet gasket was pressed to the inside of the threaded neck. The threads were further strengthened by Teflon piping tape. Finally, the showerhead was twisted and pushed into the connecting water pipe, up till the range of the aforementioned gasket.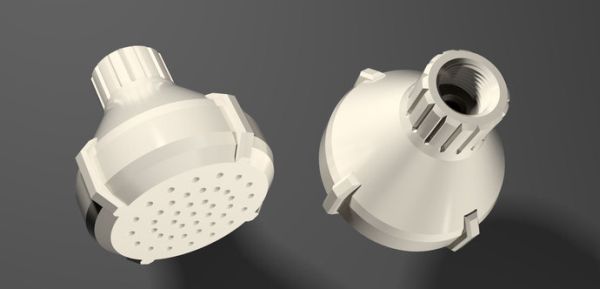 Now, as per the designer's instructions; two things should be kept in mind by the other digital DIY emulators . Firstly, the user should keep control of the water pressure, as the small diameter of the holes would still result in a steady jet of water. Secondly, and more importantly, one shouldn't tighten the head over the plastic's strength limit. This may result in stripping of the interior threads.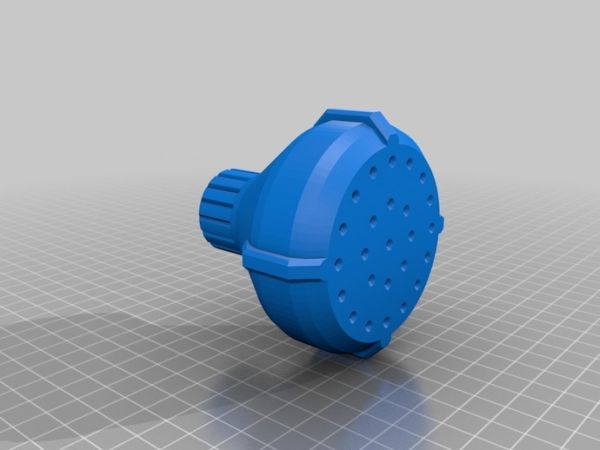 Via: Thingiverse