Let's be honest, every Star Wars fan has dreamed of experiencing space adventures in a galaxy far, far away. While there are many ways for a fan to live the life of a Jedi – be a member of the Resistance, or join the Dark side by becoming a Stormtrooper – nothing elated the lovers of George Lucas's epic space opera multimedia franchise like the opening of the Galactic Starcruiser, an immersive Star Wars-themed hotel.
Alas, not every fan could enjoy the spoils of this ridiculously overpriced hotel as a two-night stay in the Galactic Starcruiser would set you back $5,000. And now Disney's Star Wars hotel is set to close. First opened in March 2022, Disney's Galactic Starcruiser is modeled after the Halcyon Starcruiser from the space opera. The company merely described the move of shutting down the Galactic Starcruiser as "a business decision."
But one could argue about the hotel rooms being absurdly expensive is one of the reasons. With its final voyage taking place on September 28, hardcore fans of the franchise with a pot of gold still have a chance to stay at the Galactic Starcruiser.
Also Read: First Look at Star Wars-Themed Galactic Starcruiser Resort
Outfitted with a highly detailed interior, interactive events, themed dining, and live entertainment, the hotel had everyone excited and fervent to stay at the lavish hotel. The Galactic Starcruiser experience follows a narrative: guests enter a virtual transport pod, launch into hyperspace, and anchor to the Halcyon Starcruiser. Then they dress in Star Wars costumes, meet an interstellar cast of characters, and get lightsaber training.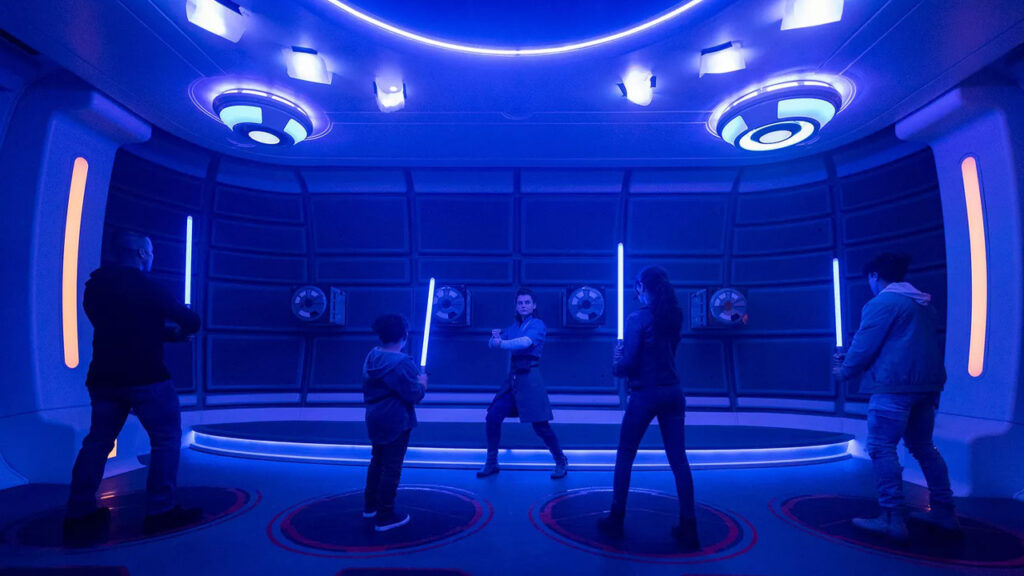 It does sound appealing but the hotel will only be operational till September 30. Well, since this space odyssey comes to an end, we eagerly await the next exciting adventure by Disney.
Via: Verge