Ever wondered how Captain Hook, Jafar, Scar, Madam Mim and other Disney villains would like to celebrate? Their favorite holiday is likely to be Halloween, the only time of the year when they take out their dancing shoes. So, all the popular antagonists will be happy to hear that California-based music director and Disney enthusiast Tom BetGeorge (aka Tracy) has lately organized the Disney villain-themed light show for them.
Using 70,000 energy-efficient Halloween-themed LED lights, BetGeorge has created scary but fun light show for trick-o-treaters. All LEDs are used for the incredible light show, which means the electric bill for the display would be around $100 a month.
He also collaborated with his local radio station to play the best of Disney villain anthems. Thus, makes it a perfect villainous Halloween party all decked up in horrific theme, and pumped up with some scariest tracks. What else these Disney villains would need for a ghoulish get-together?
Here's more from his YouTube page, how he managed to put up this spectacular light show.
Since 99% of the lights are LEDs, the electricity to run the show for the entire month is about $100. I sequenced the show using LOR, mixed the music/sound effects with Digital Performer, and edited the video in Final Cut Pro. This is now my third year decorating, but my first year doing Halloween. I built all the props using wood, metal, acrylic and corrugated plastic. I am a music director for Centerville Presbyterian Church in Fremont), hence the massive instruments! Although the beams are powerful up close, they are a small percentage of real searchlights and are so widely dispersed that by the time they are up in the sky, they don't interfere with aircraft etc.The guitar is 17′, the piano is 19′ and the drums are standard. About 14,000 channels of lights! Fair use for educational purposes. Happy Halloween everyone!
Watch the amusing light show in the video below.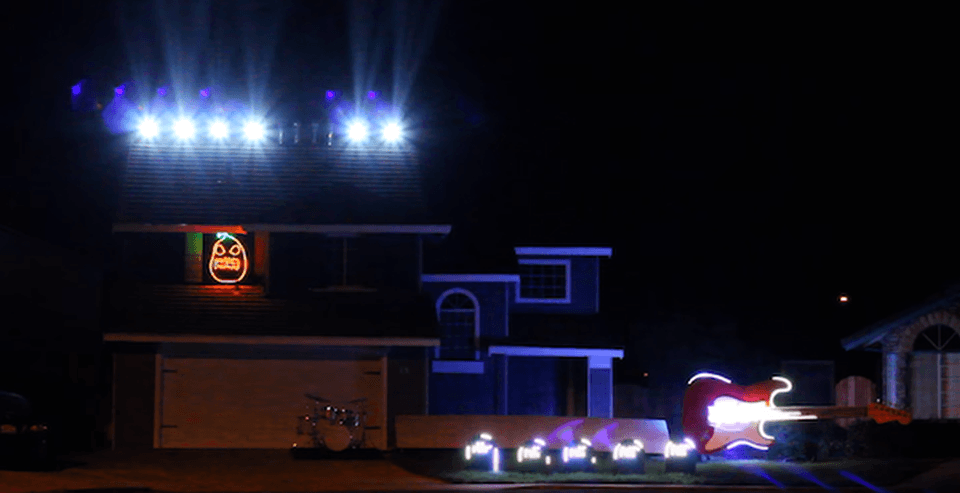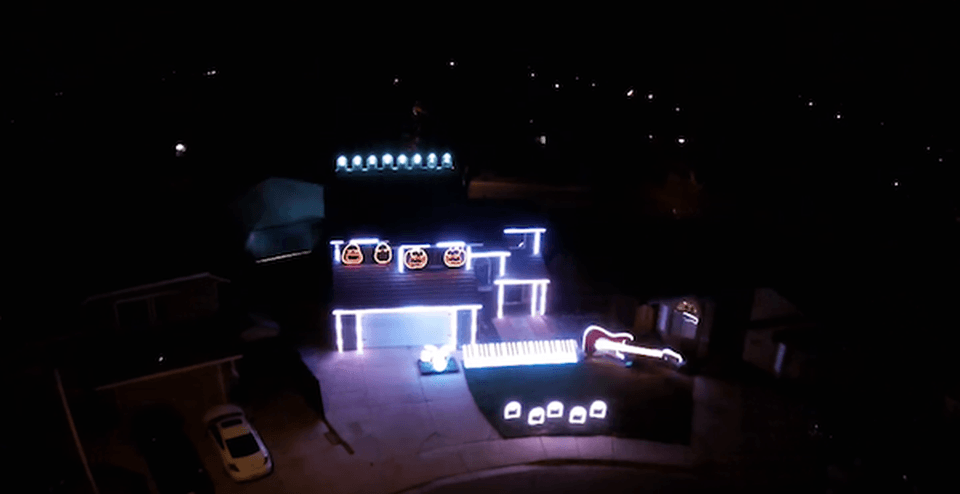 Via: DesignTaxi