Don't want to spend extra dollars on an expensive Christmas tree? How about a Christmas Tree that's made out of nothing but recycled wood pallet? Well, Xmas is just around the corner and here's a quick craft of the season for you.
Today, we're showing you how you can prepare a unique, unconventional wood pallet Christmas Tree at home with your kids. This easy upcycled holiday decor is made from an old white pallet, which is further wrapped in LED light strings to give it a festive glow.
A simple triangle has been formed using the pallet's battens that are fixed together with nails. Once the triangle is complete, the next step is to paint it in white using acrylate spray. After that let it air dry and then stick golden stars on its surface.
Also Read: DIY Christmas Tree Alternatives
Using LED Christmas lighting, the triangle is further embellished to spread soothing ambiance in the given environment. Even Christmas balls can be added to the triangle for perfect seasonal decoration. You can create this easy-to-make, quick DIY Christmas tree this season for minimal festive effect.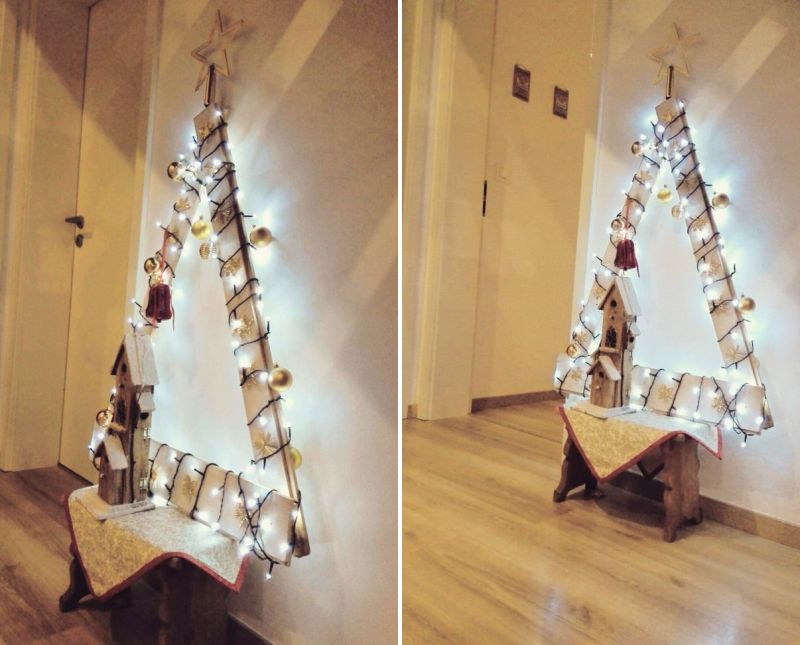 Via: Recylart