It is no secret that decorating your homes for Halloween can burn a hole in your wallet. However, there are ways around cutting costs by DIY-ing few decoration items at home. There are many DIY Halloween crafts that go beyond a pack of faux spider webs and carved pumpkins, but one item that has untapped potential is candle holders.
There are many fun and easy crafts that you can do with your family and give mundane-looking candle holders a spooky makeover. Here are 11 simple and easy DIY Halloween candle holders to save some money and add a uniquely spooky touch to your home.
These items are made of wine bottles, glasses, mason jars, etc. Let the crafts begin!
DIY Candle Holder Ideas for Halloween
These Glass Jar Candle Holders use candy and ribbons to add a charming vibe to your home. Full tutorial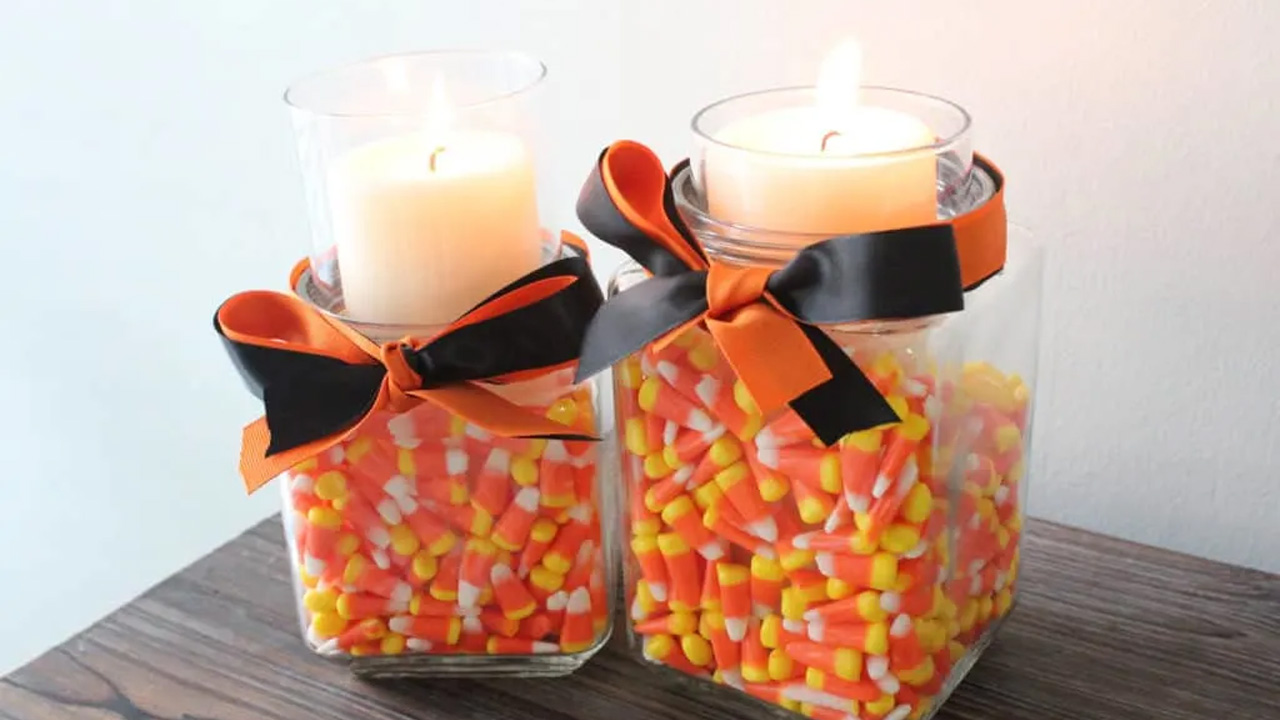 Upcycle small glass or plastic jars lying around in the house to make these candle holders. Full tutorial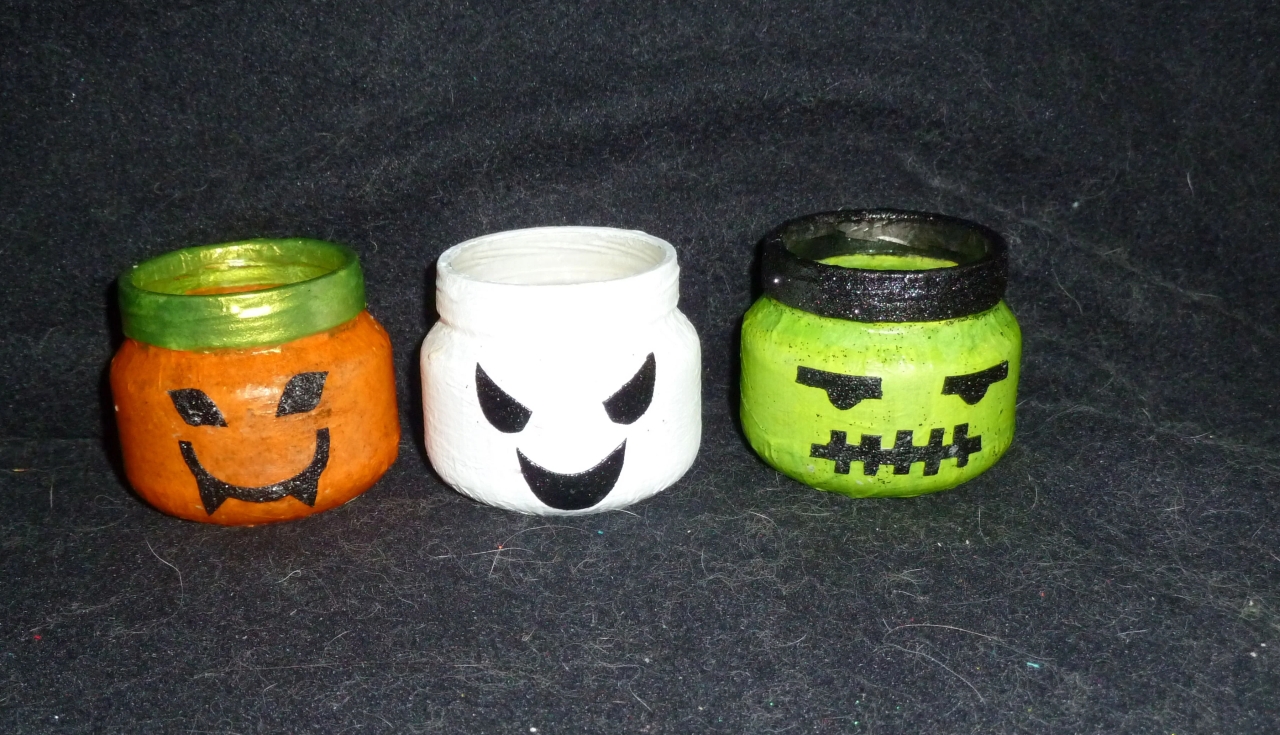 Make Halloween-themed candle holders from old furniture legs, glue and paint. Full tutorial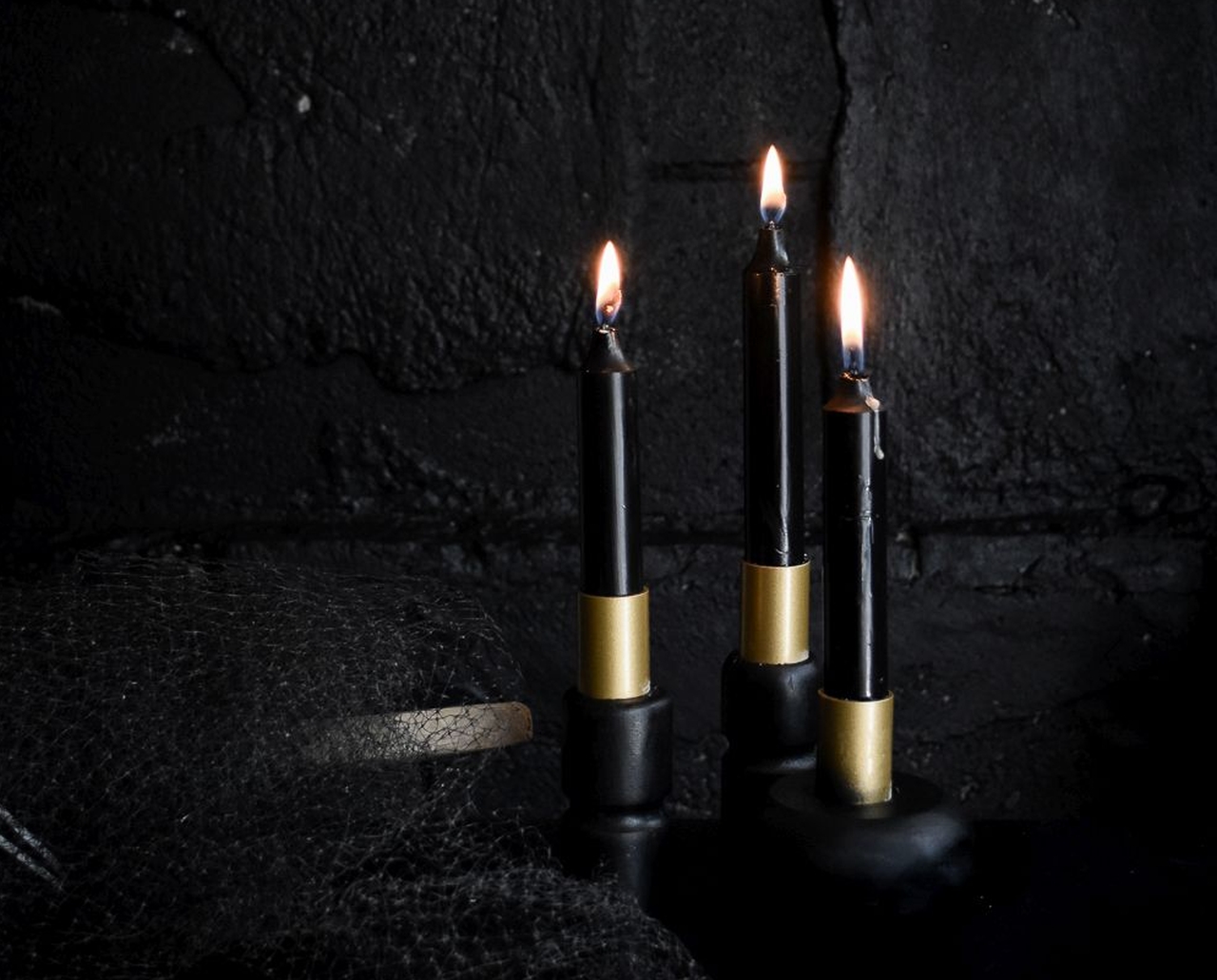 Give a second life to unused wine bottles and turn them into bloody candle holders. Full tutorial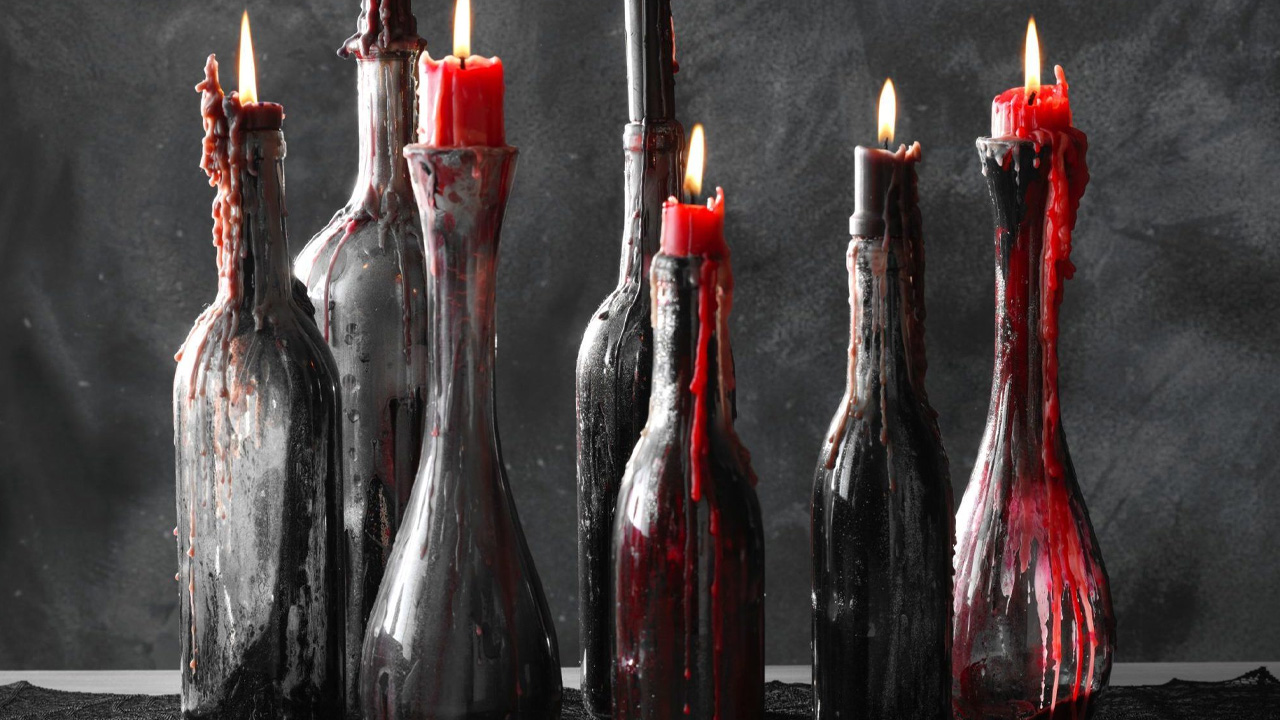 Get some spooky prints and wrap them around the glass lanterns for a spooky feel. Buy prints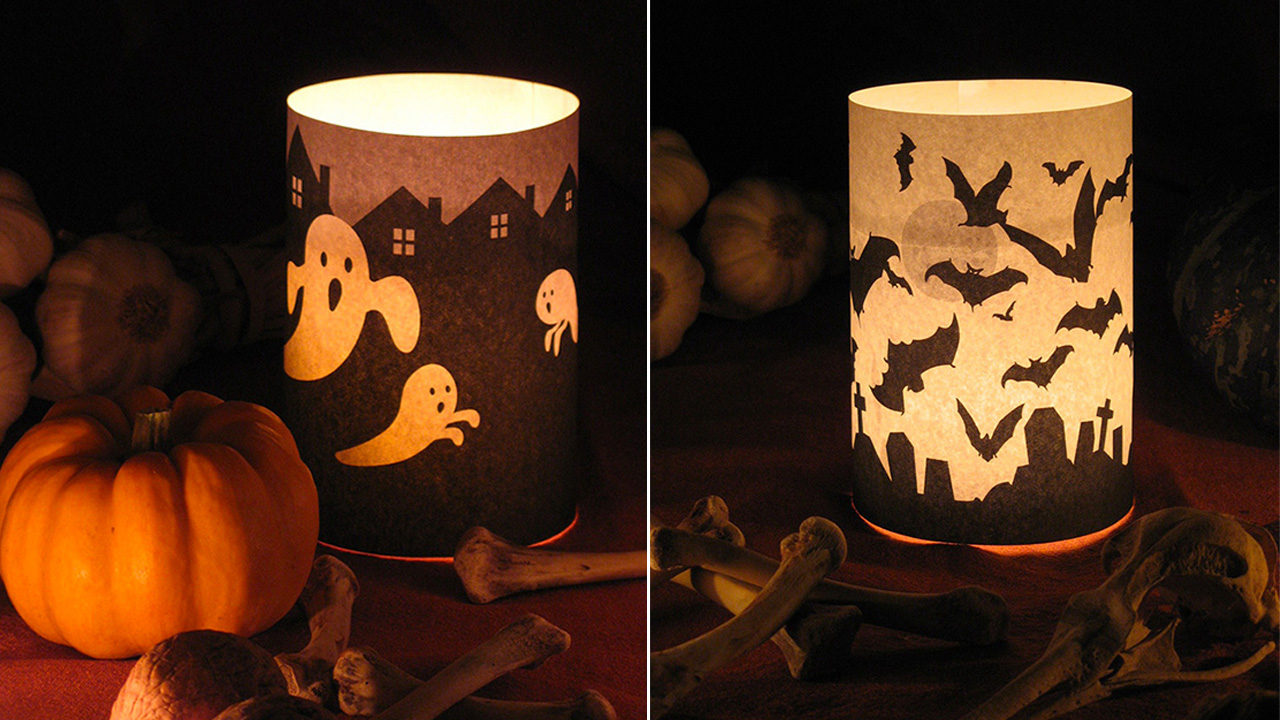 Wine glasses can be cute and spooky Halloween candle holders. Full tutorial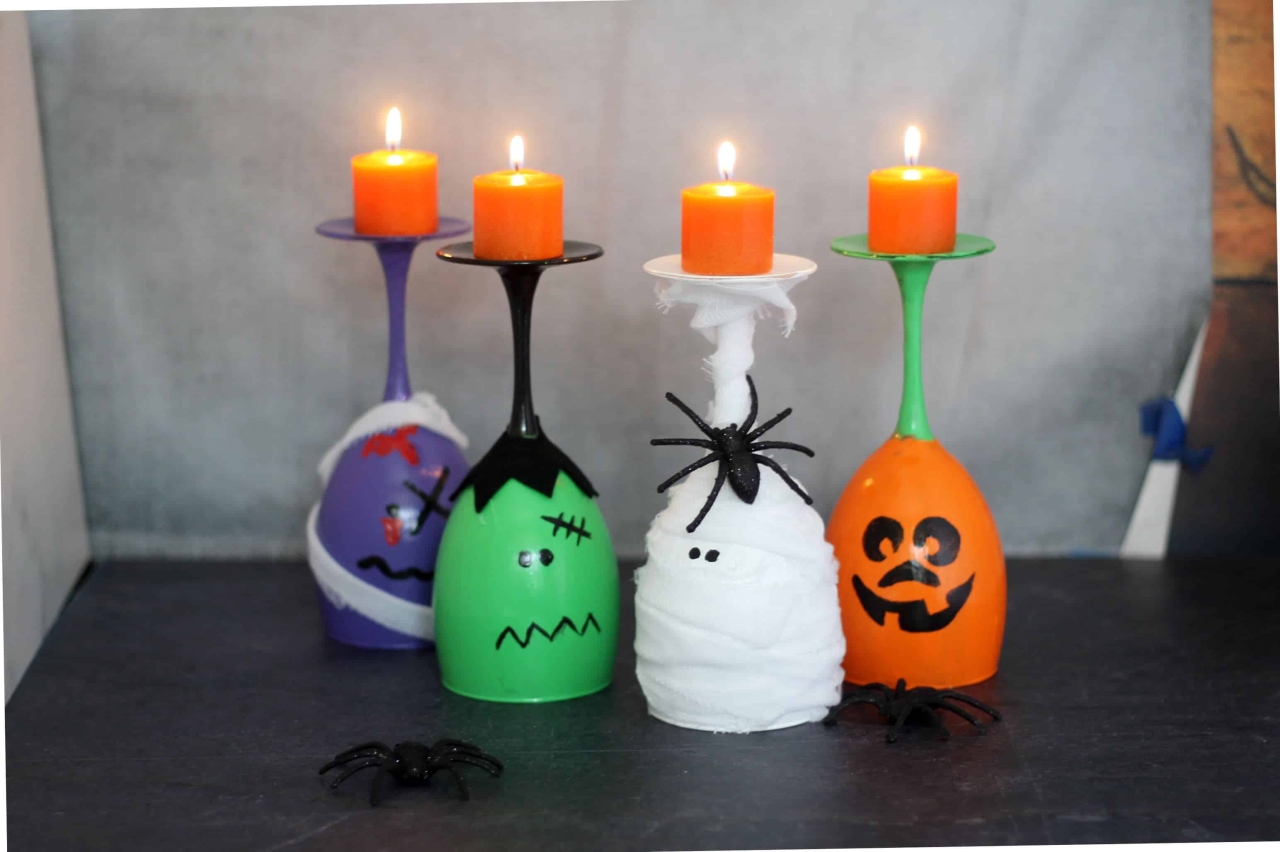 These Halloween candle holders are made from glass jars, painted with scary faces. Full tutorial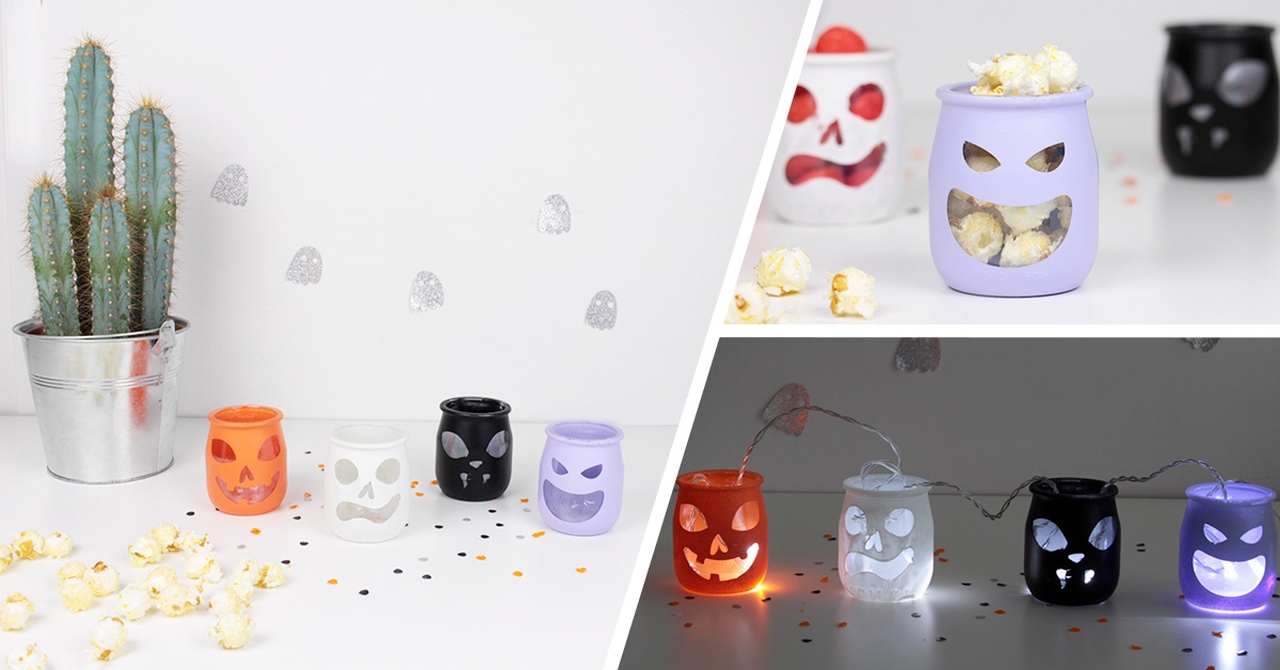 Rock your Halloween decor with mason jar jack-o'-lantern candle holders. Full tutorial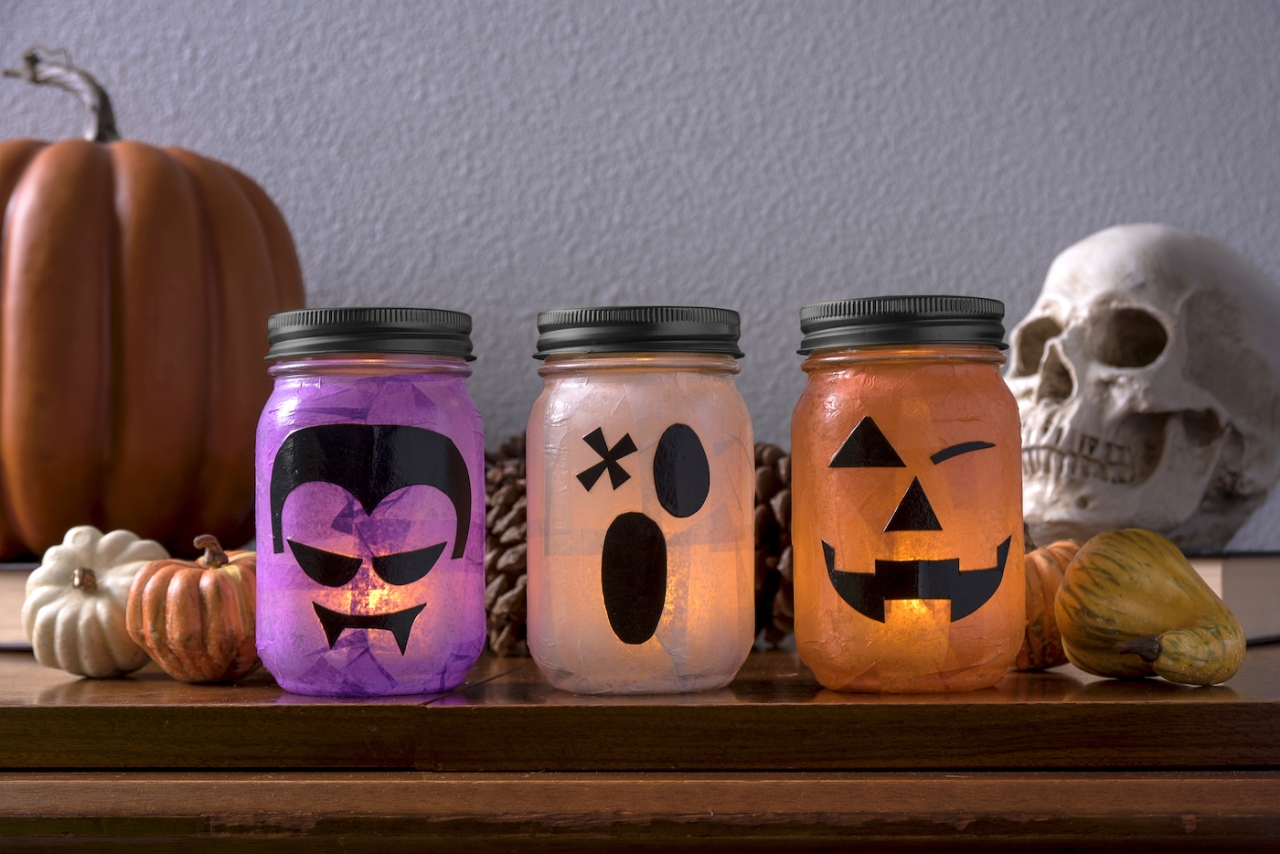 Glass jars and a hot glue gun are all you require to make these scary candle holders. Full tutorial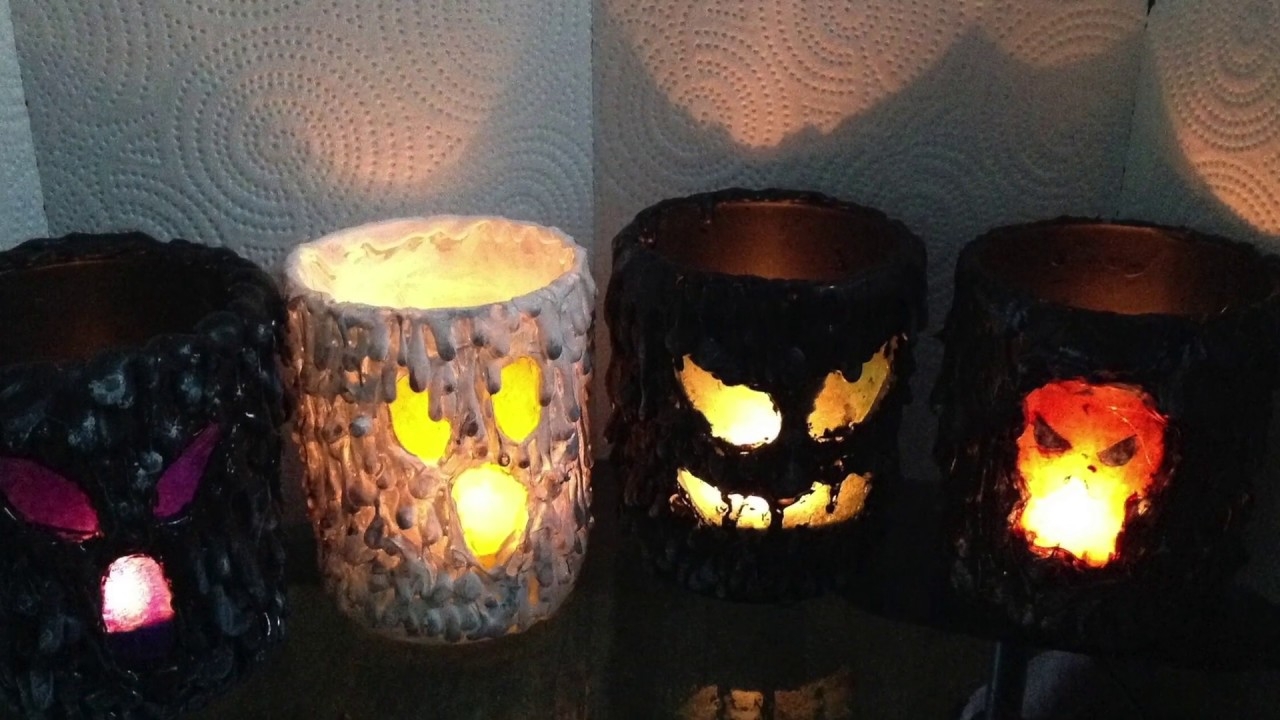 Wrap mason jar lights with lace fabric to evoke the spooky vibe of the holiday. Full tutorial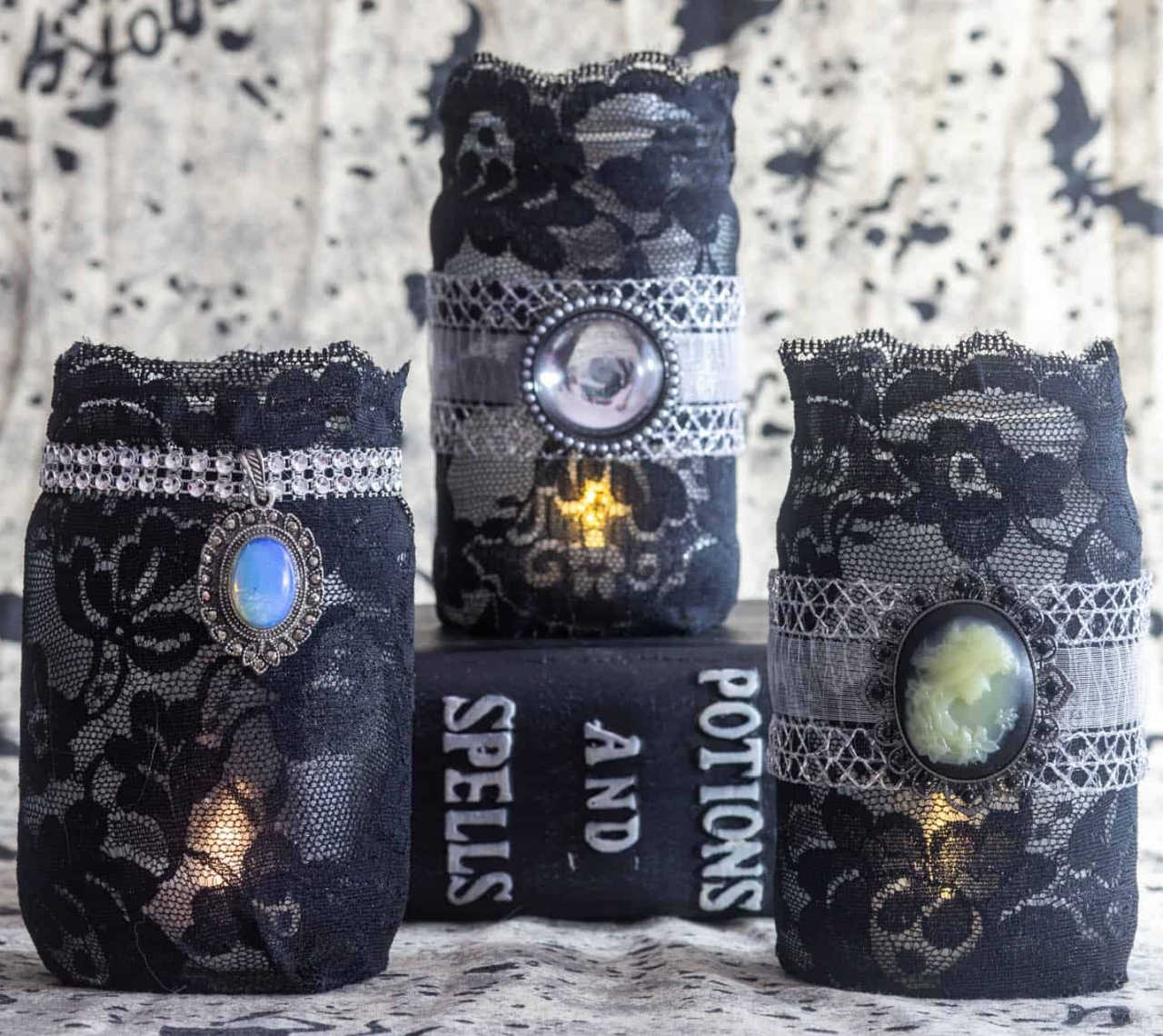 This DIY skull candle holder painted in golden color can hold three candle on the top. It will be a centerpiece for the fireplace mantel. Full tutorial