Lawns are an integral part of modern living, as many of us spend plenty of time manicuring lawns and performing other measures for garden care. It is a time-sucking job that asks for regular maintenance; so many folks consider it a least-liked chore. But if you are among those who take pride in maintaining the yard, then you might like this DIY lawnmower built by [Jeep2003], a user at Old Mini Bikes forum.
The DIYer has used a two-stroke engine snatched out of an old snow blower for the main body of this while its deck is made out of an old smoker grill. Dubbed 'Lil Scraper', it features a unique body shaped like vintage cars, complete with fenders and tail lights adding a cool vibe to the appearance.
Complete sanding of every part of the body ensures a smooth look. The mini push mower is decorated in classic Indian theme, which is being appreciated by OMB forum users, fondly dubbing it the 1951 Indian lawn mower. A painted plastic decal is placed at the front of the engine. After the deck portion is complete, a handle is added for easy handing in the yard. In addition, the blade is adapted to the shaft and muffler inside. As of the fuel tank, it is installed at the rear.
Also Read: Three-in-One Kobi Robot Works as Lawnmower, Snow Plough and Leaf Blower!
Despite being made at a home workshop, this DIY lawnmower looks pretty awesome and functional as well. It is a great example of creative metal fabrication and crafting skills. The DIYer has cleverly transformed unused things into a working lawn mower inspired by vintage cars.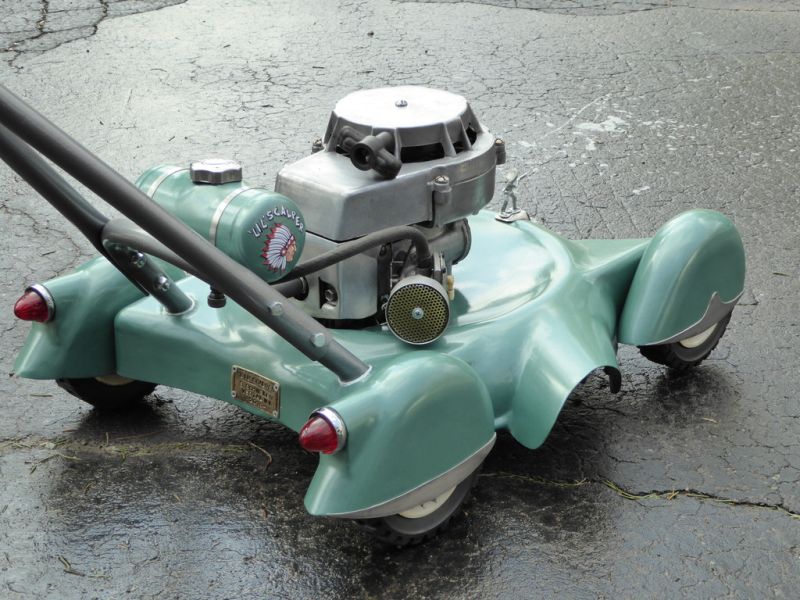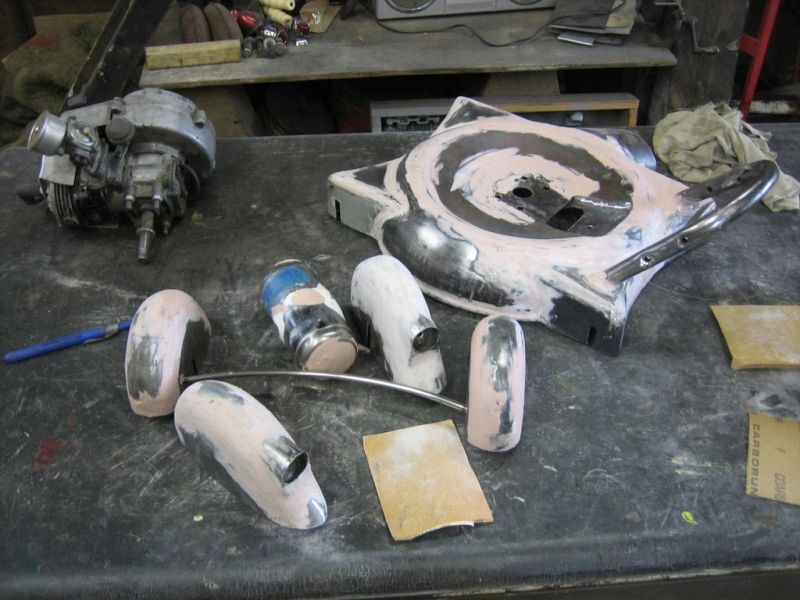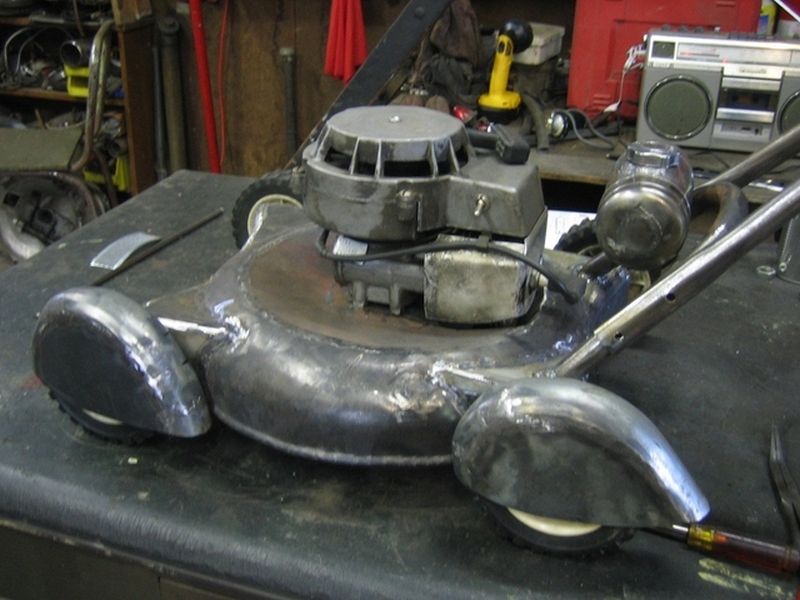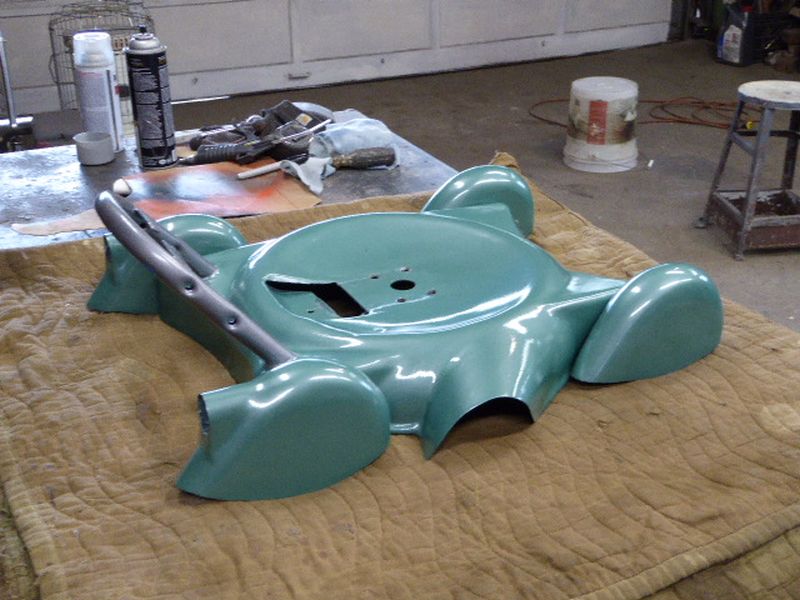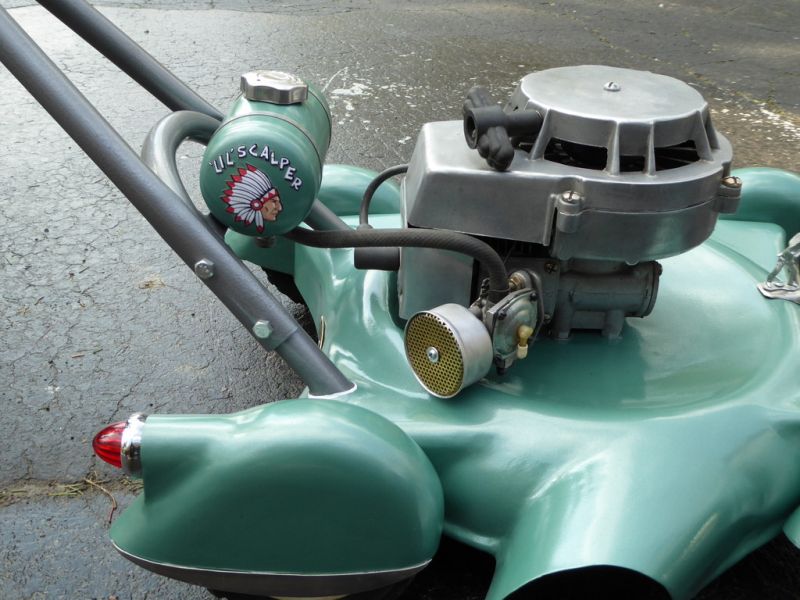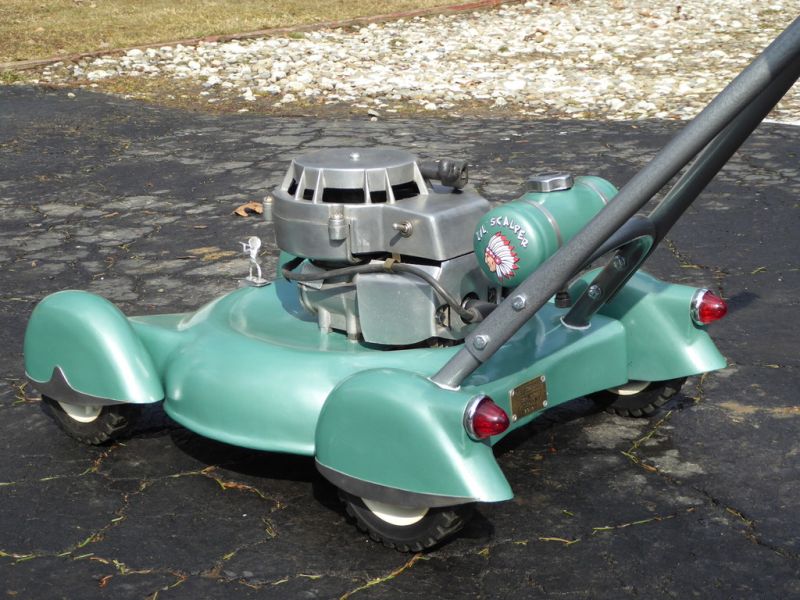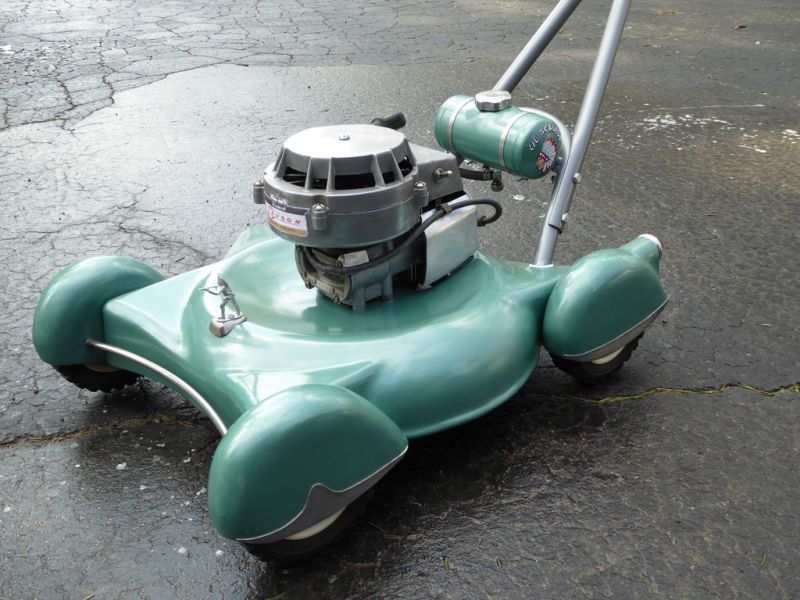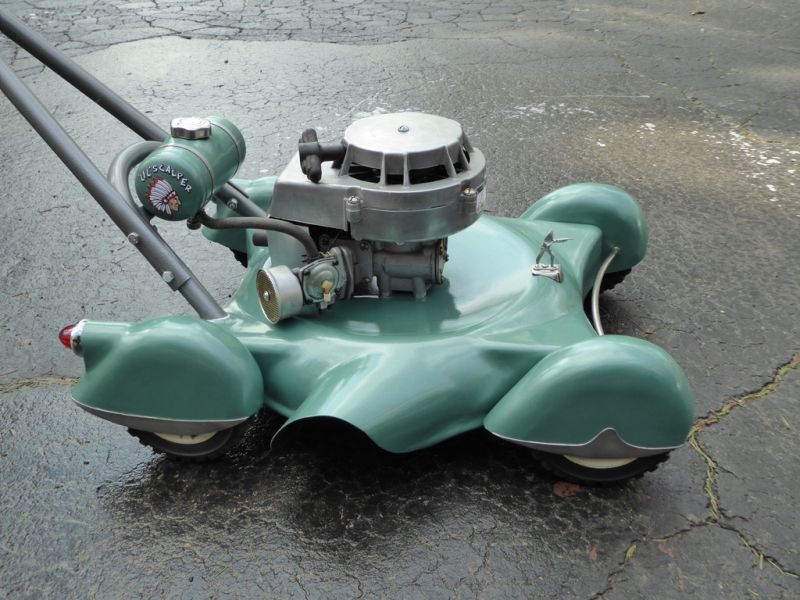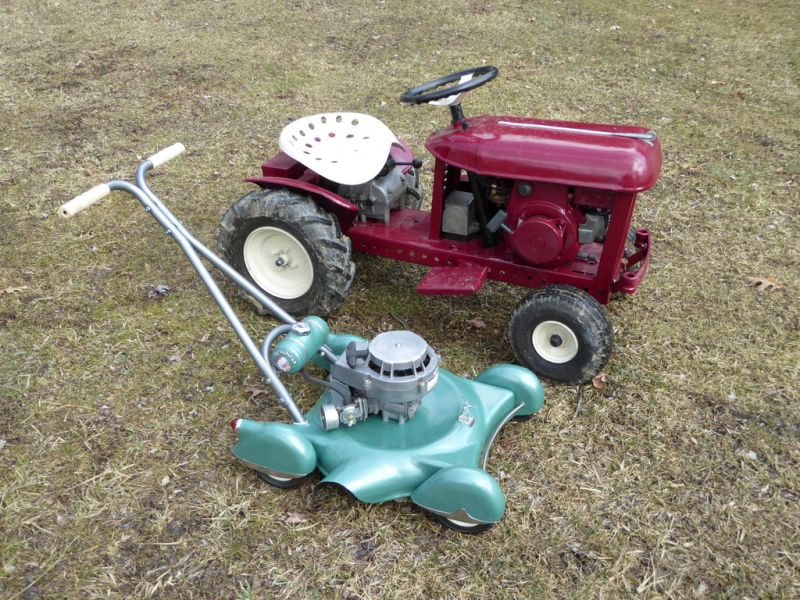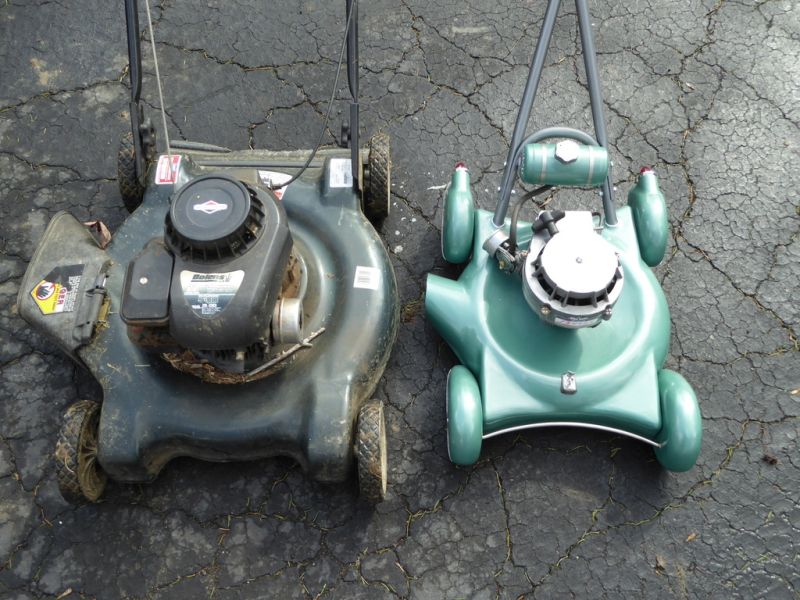 Via: Neatorama