Want to add something unique to the loft space of your home? DIY'er Caleb Kraft of Makezine has shared a nice video and tutorial to create a giant mechanical iris skylight that is going to be a perfect addition in your home. If you have a CNC router, you can try and make one by yourself. Caleb created it with the help of Nathan Skalsky, an expert from Washington-based machining manufacturer CNC Router Parts. He created it to fulfill his dream of installing something unique and useful at the top of a three-story spiral staircase in his home.
Most of the components are made of Baltic birch and MDF plywood, while PRO 60120 CNC router is used to cut them into proper-sized pieces. Other parts that open/close to cover the hole are cut out of an aluminum sheet. After cutting the required pieces, they added pivots to the metal petals with rivet nuts. Nema 23 stepper motor, basic Arduino code, and a switch are installed to configure the Iris Skylight to trigger on special events, such as on the base of weather data or when you receive an email or anything else. But if you need a simple mechanism for the project, hand-operated crank can also be used. Three plain shelf mounts are also used to attach it to the top of the staircase.
Also Read: Velux Cabrio Turns Skylight into a Balcony in Seconds
The assembly process is fairly simple; you just need to stack all the stuff, one by one. Start from laying down the face and then put up metal leaves and gear. Affix bolts to keep all things in place and finally add a piece at back and you're done.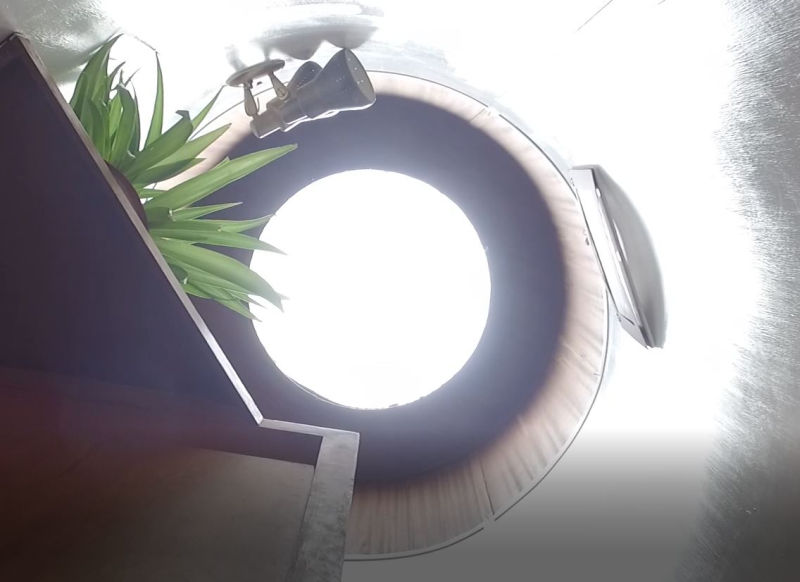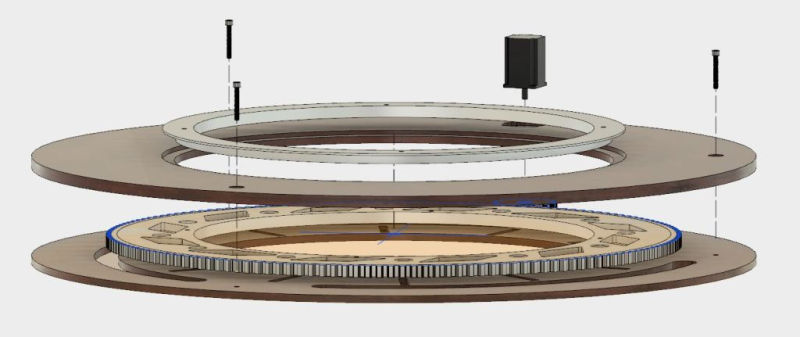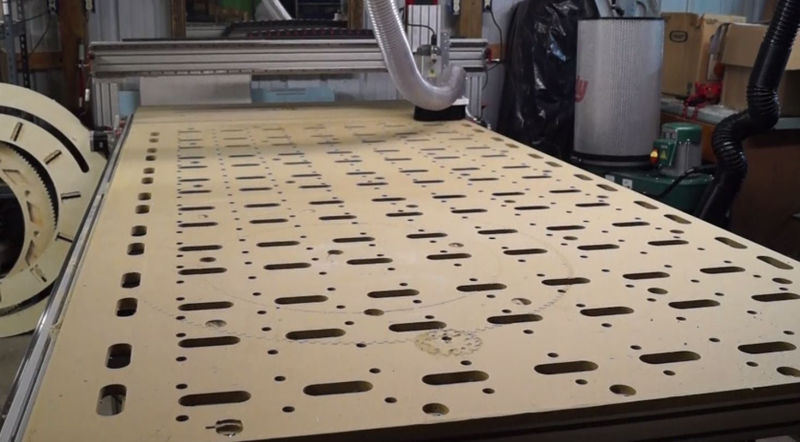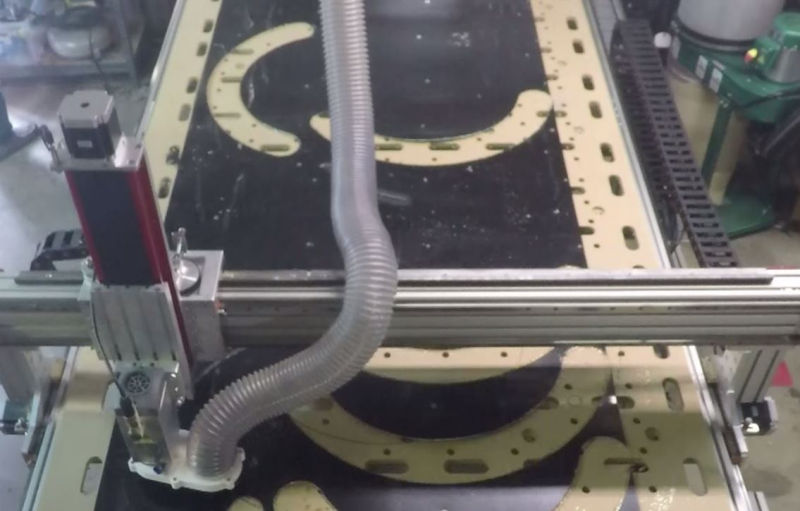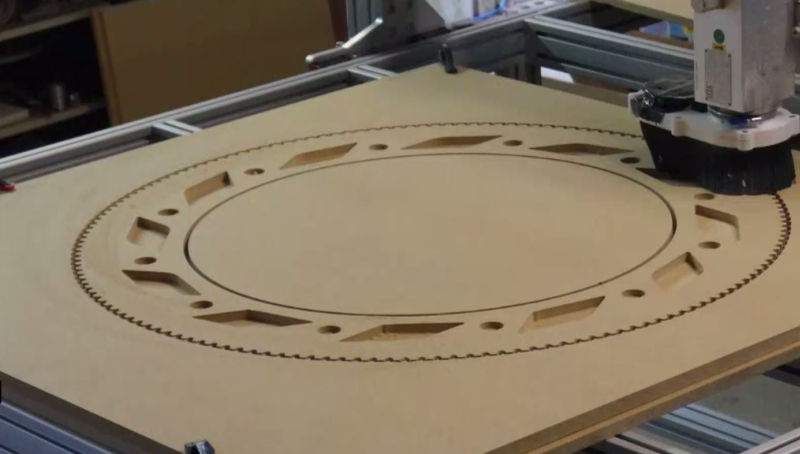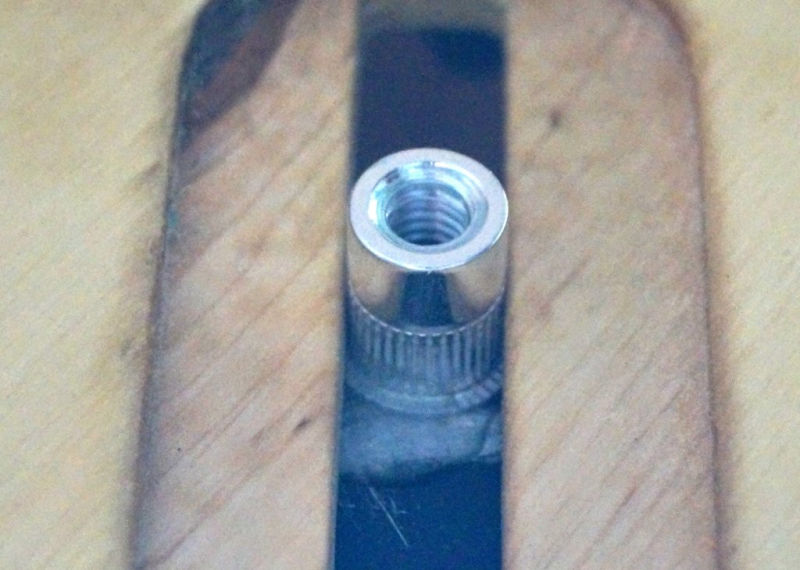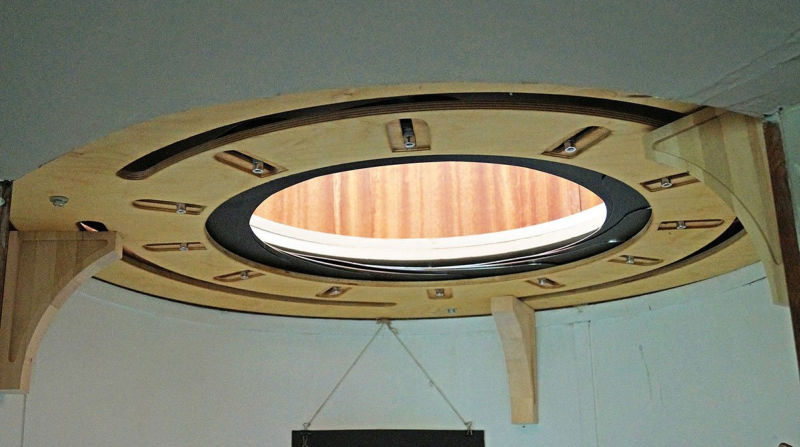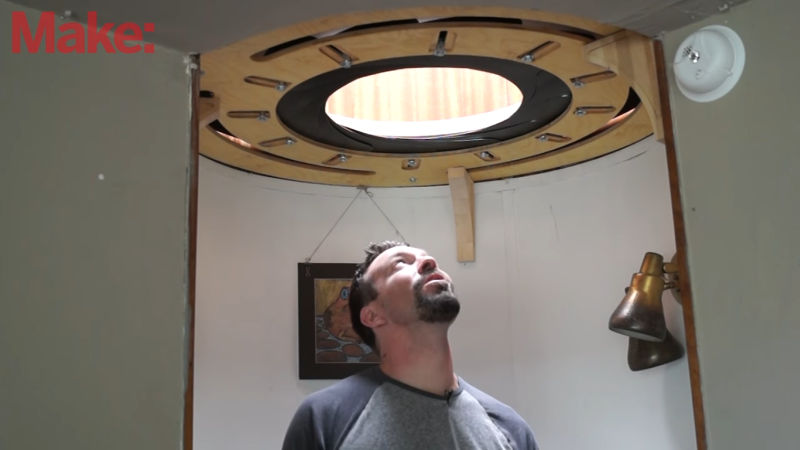 Via: Makezine