Anomalies intrigue us, and whenever we see or experience something out of the ordinary, we all go crazy. Just like we are used to seeing concrete structures built from the ground up, and when we see them flipped over, our eyes cannot believe it. Yes, I'm talking about the sweet home being flipped over upside down, to entice curiosity.
Of course, it is the magic of clever architecture combined with visual clues that make you believe your world is actually flipped upside down.
This time around we've got you a collection of upside-down houses which have become local attractions. So, let's have a look at them right away.
# China's upside-down house
Designed by the locals of China Folk Painting Village, this house is actually a tourist attraction with everything flipped over. The roof is the ground and ground is the roof, with everything placed in such a way that you actually feel dizzy. The three rooms of this upside-down house build at Fengjing Ancient Town, in Jinshan District, Shanghai has indeed become a tourist attraction.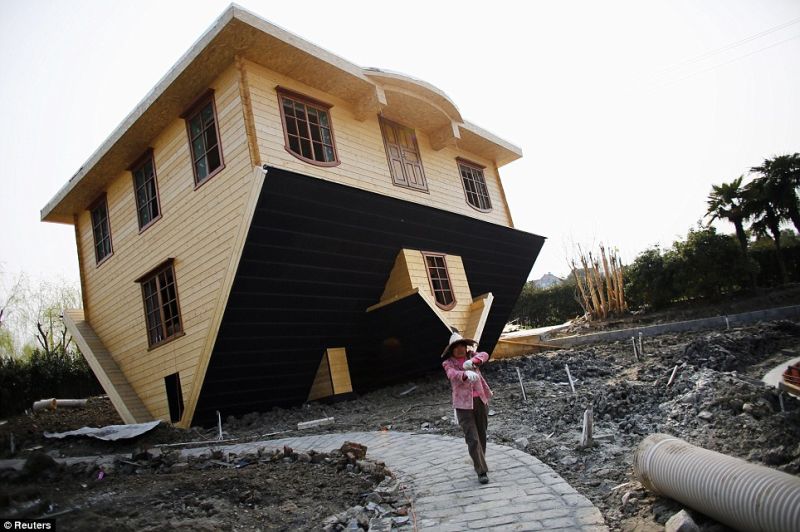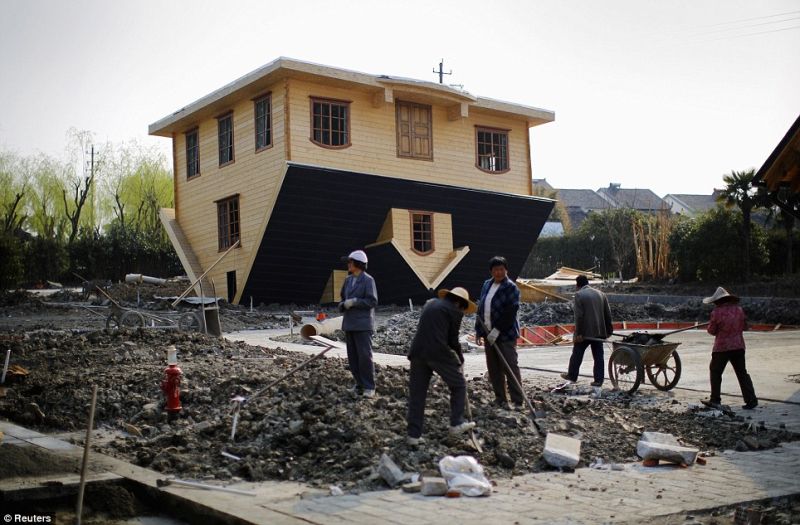 # Upside down house Malaysia
Another beautiful upside-down house located at the KL Tower in Kula Lumpur, Malaysia which is built to attract tourism. The flipped over house has each and every element placed in the opposite direction to create a visual parody and give the visitors a chance to relive the magic in their photographs.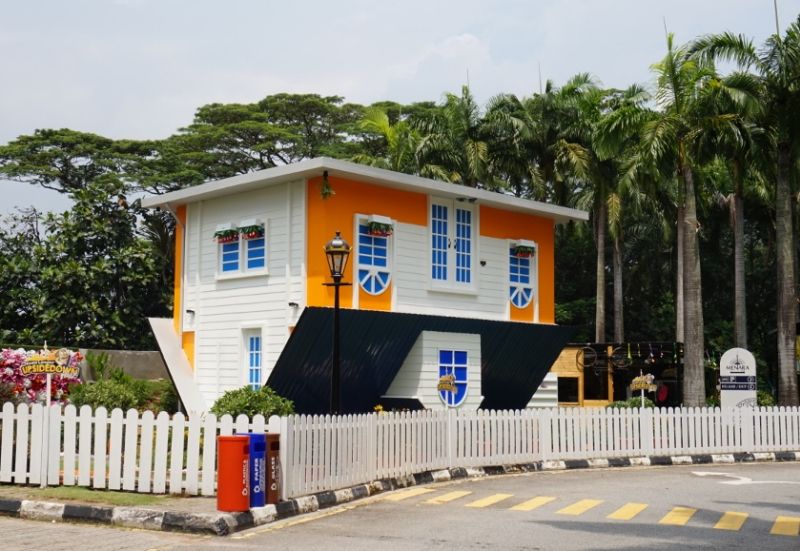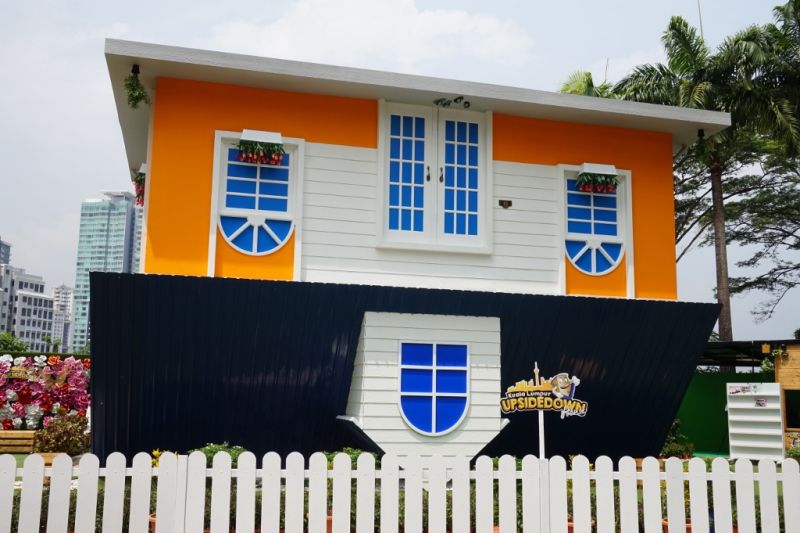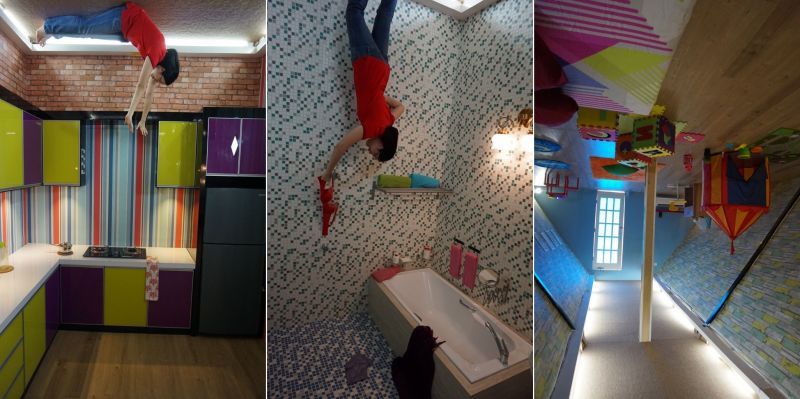 # Upside down house Germany
This upside-down house in Germany's biggest island Rügen has two floors for a complete experience of how your world would look if flipped over. On entering the house you won't trust your senses as everything is in the opposite direction. If it were not for gravity you would be lost in this magical environment. The flipped over house is a tourist attraction and anyone can take a tour for a few Euros.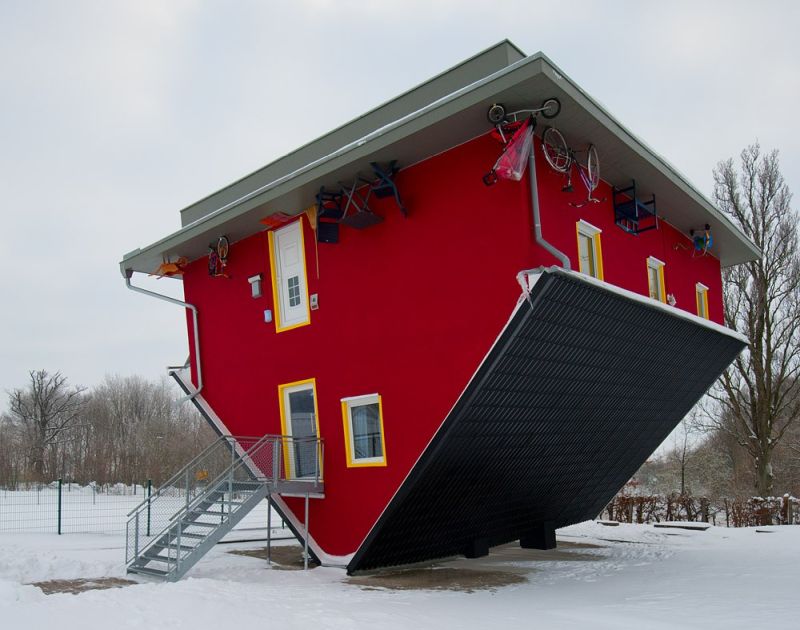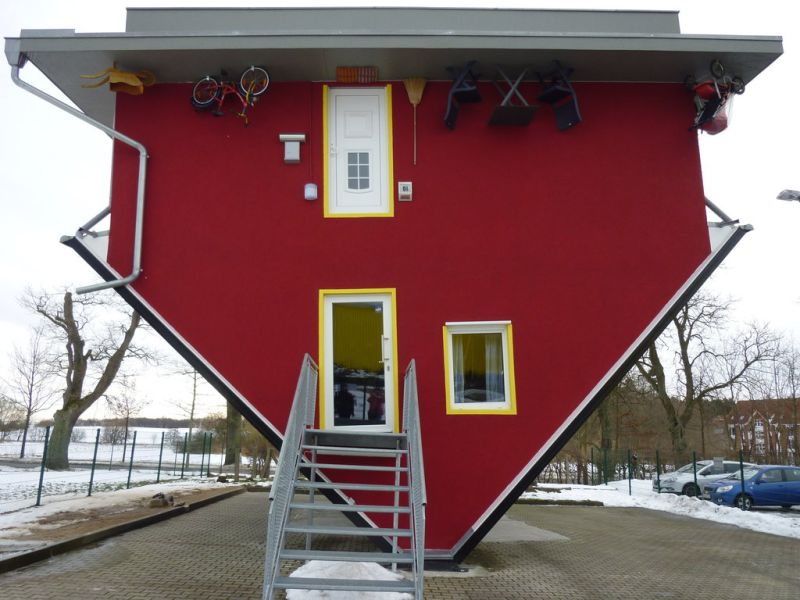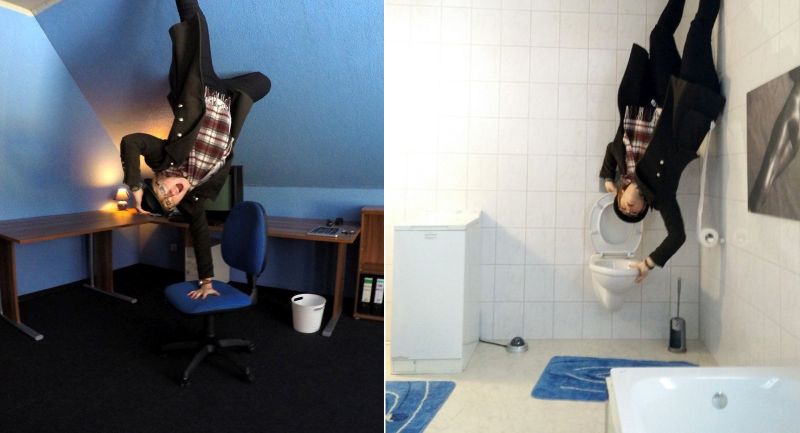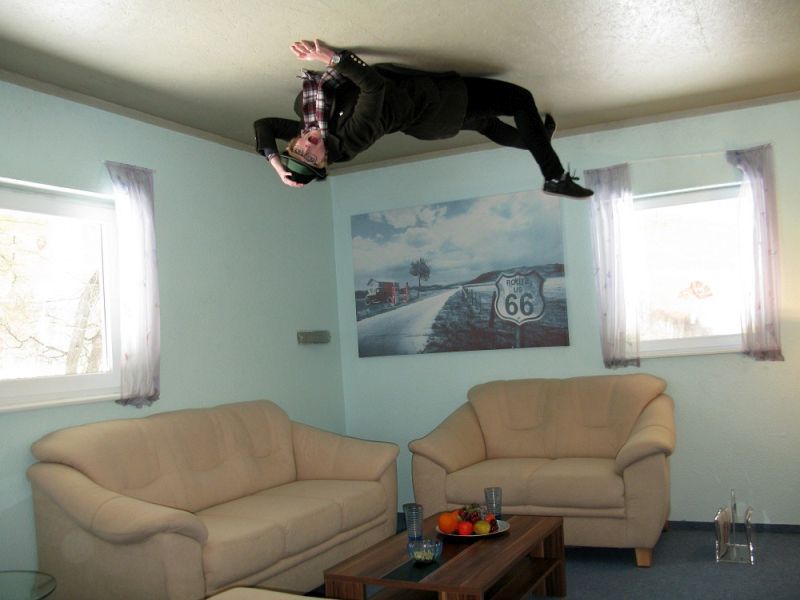 # Upside down house Moscow
Another upside house that defies imagination as everything right from the Mini Cooper parked outside to the small little elements inside are flipped over. This unusual house is built at the All-Russia Exhibition Center in Moscow. Nothing has been left to chance and even the half-full drink on the ceiling gives you vertigo.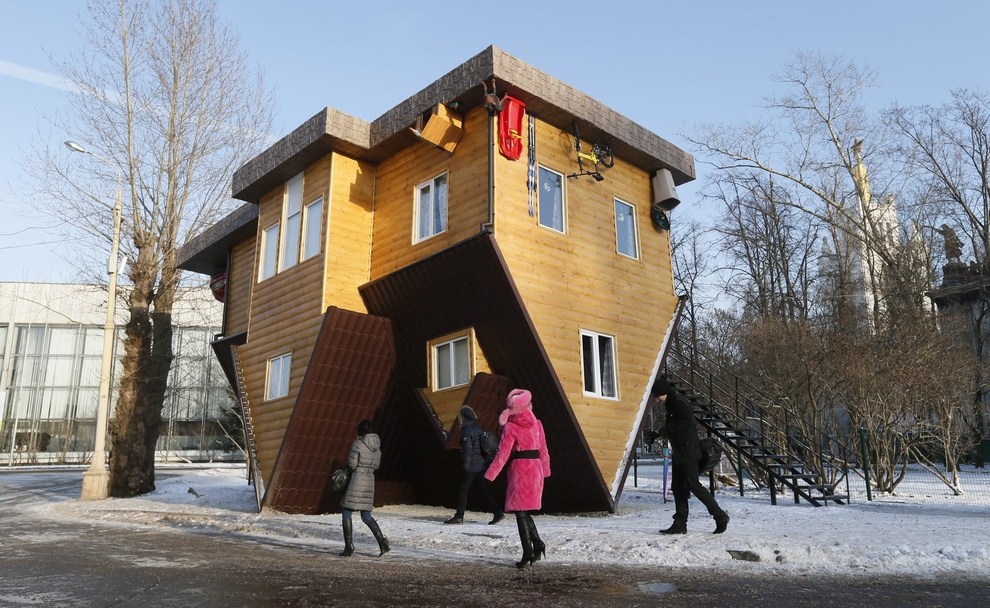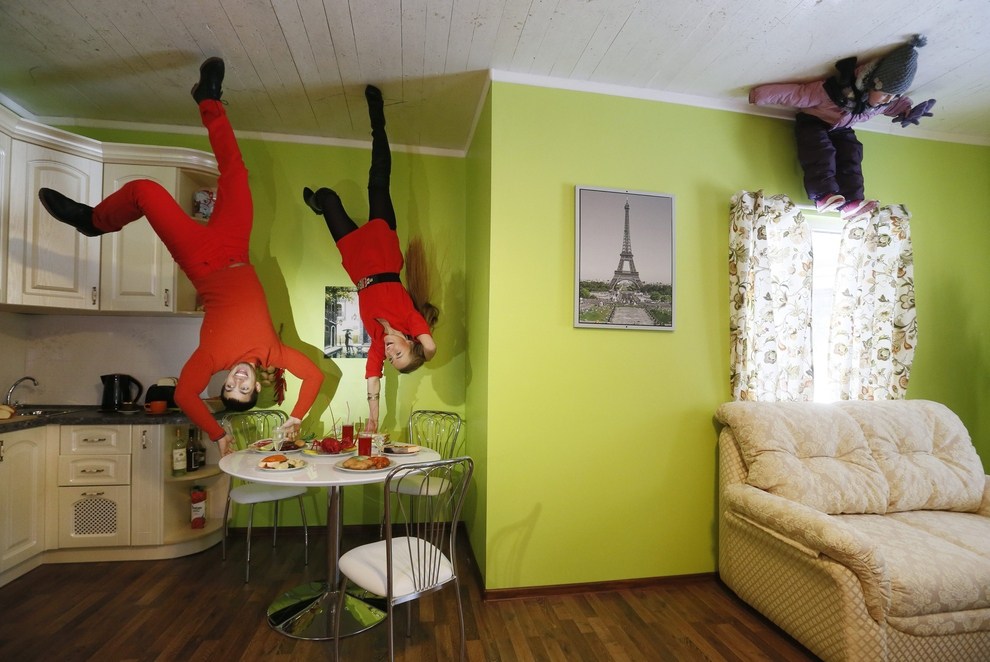 # Upside down house Austria
Just like the upside-down house in Moscow, this flipped over house in Austria attracts hordes of tourists for its sheer detailing. The only thing that makes it distinct from other upside-down houses from around the world is its look from the outside. It seems as if a hurricane has uprooted the house and flipped it over on the ground. The house is built by Polish architect Irek Glowacki and Marek Rozanski in the Western Austrian village of Terfens.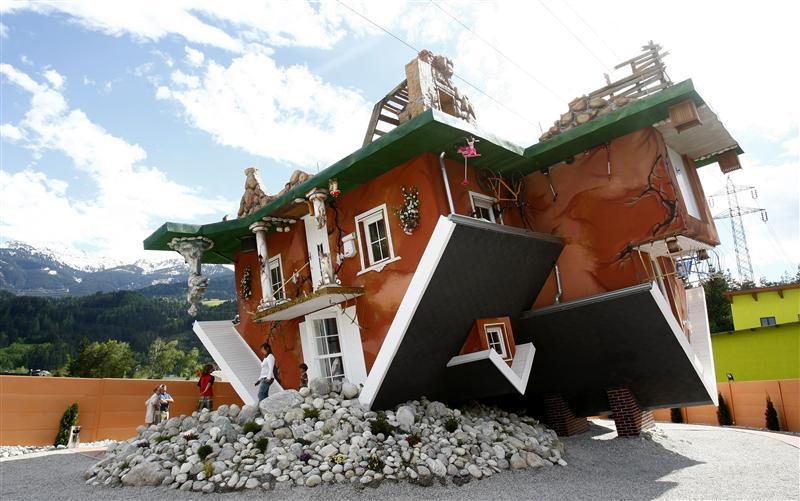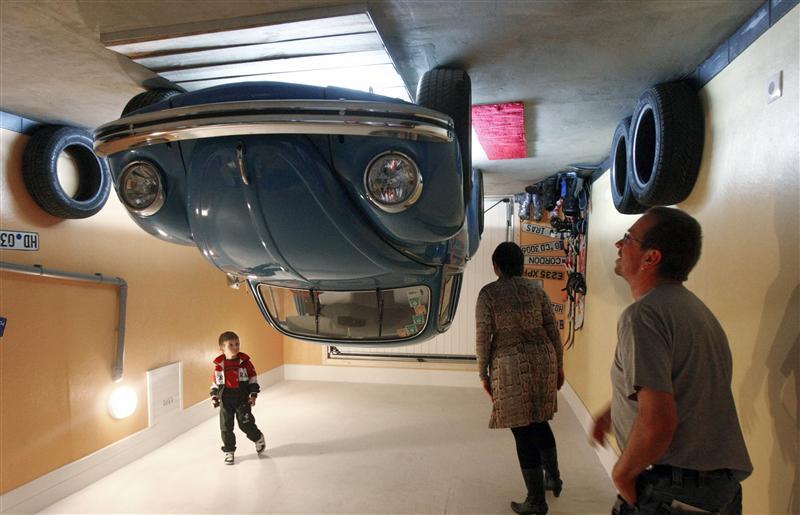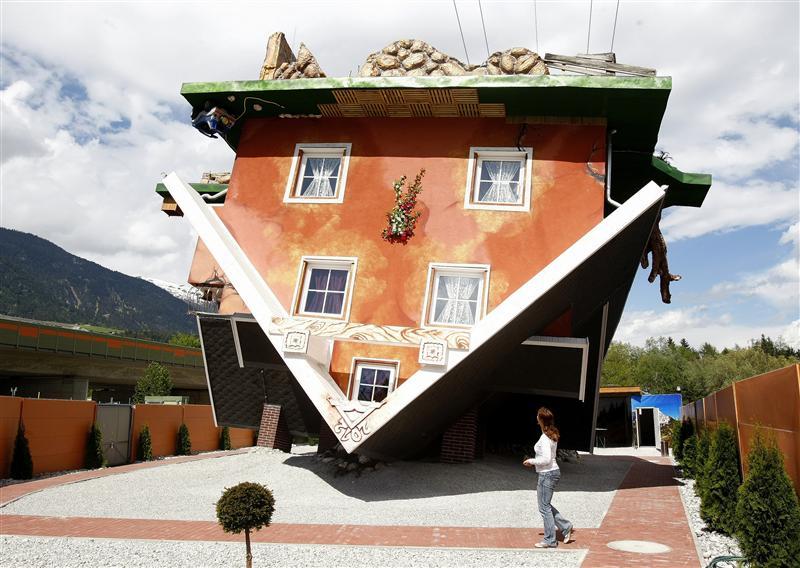 # Upside down house Poland
This toppled over house in Szymbark, North Poland is the work of businessman and philanthropist Daniel Czapiewski. The house took almost four months to complete, and to give it a topped look, the architects had to make it look a little disoriented to one side. No wonder this upside-down house is a local tourist attraction.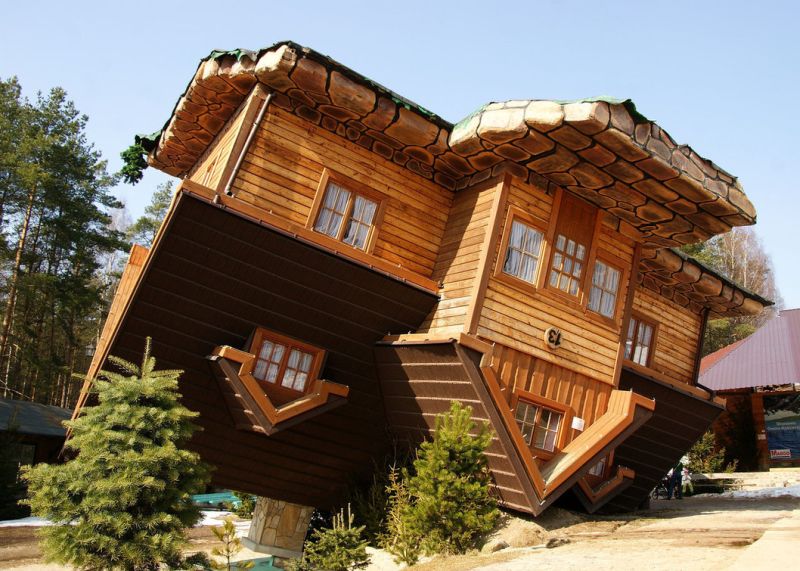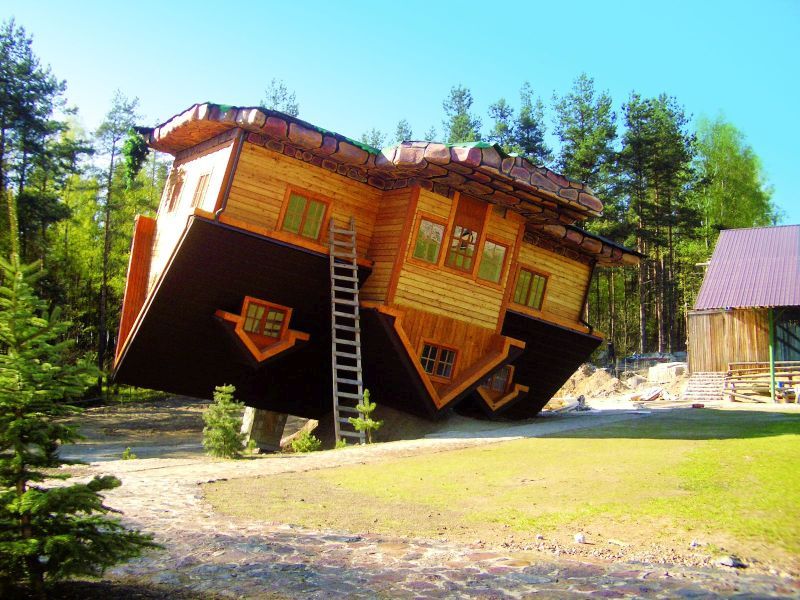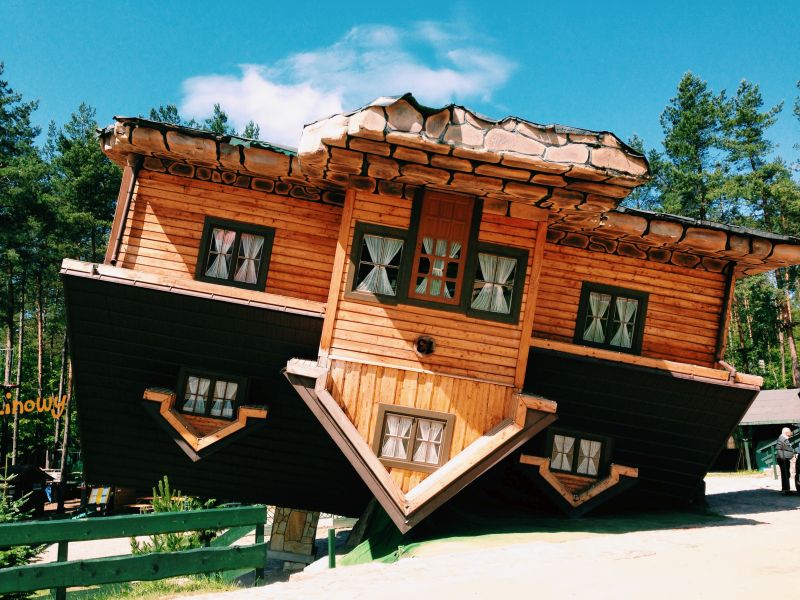 # Upside down house Taiwan
Another expansive upside-down house which attracts loads of tourists is the one in Huashan Creative Park, Taipei. This three-story house has a fully furnished bathroom, bedroom, living areas and a fireplace. The house has 300 square meters of floor space with everything flipped in the opposite direction.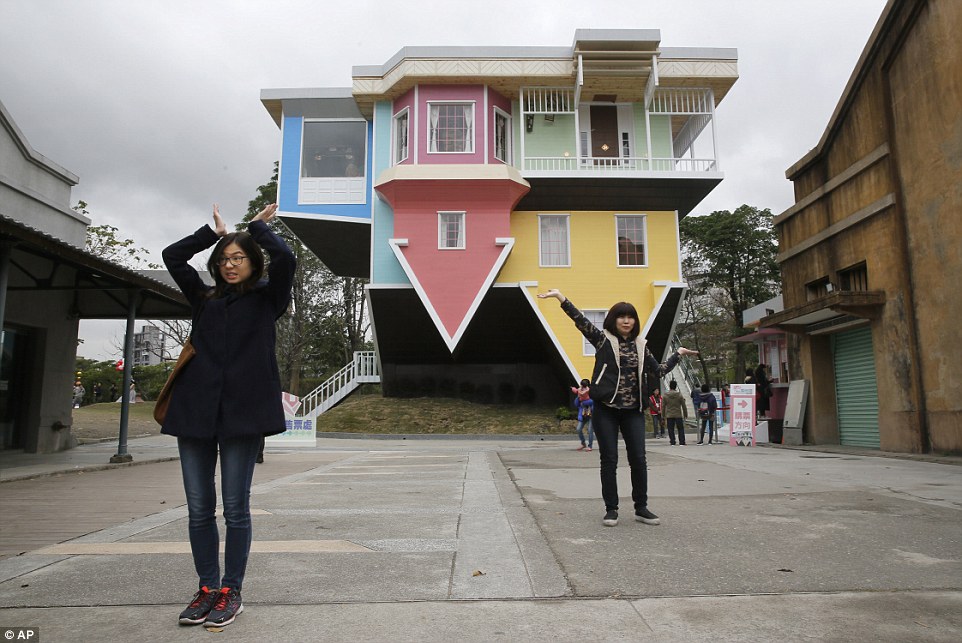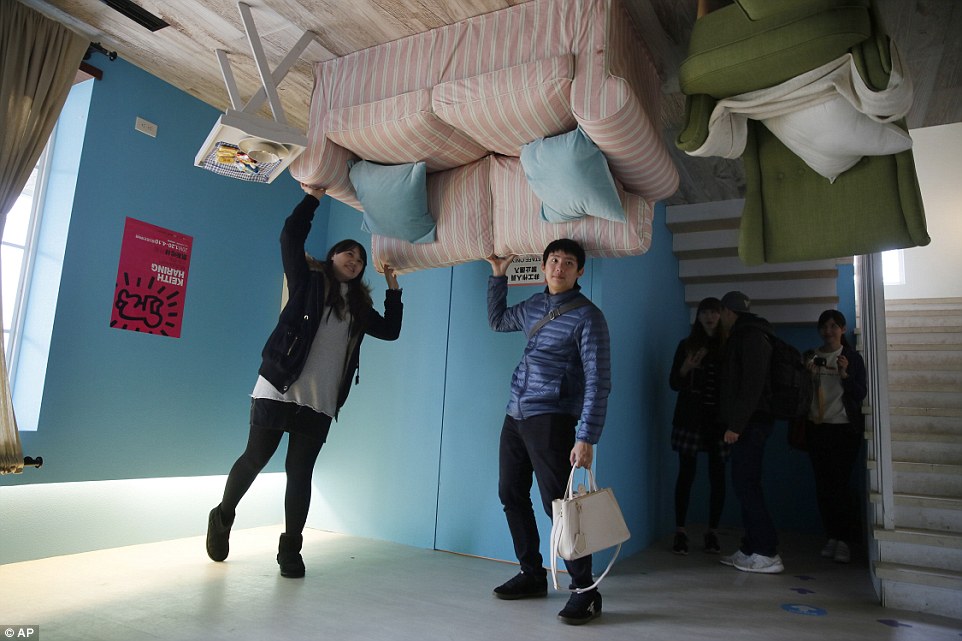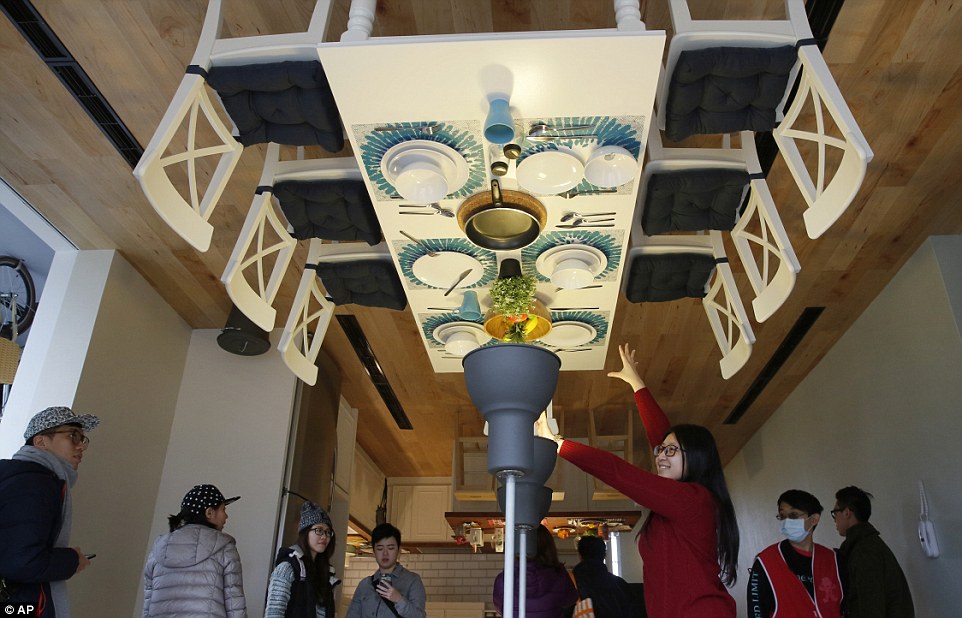 # Upside down house Morocco
French artist Jean-Francois Fourtou has designed an upside-down house with tipsy topsy-turvy interiors. Dubbed the Tombée du Ciel (Fallen from the Sky), the twisted house seen in the pictures is inspired by Jean's grandparents' home in France and is created (on his property in Morocco) to viewers perception with the roof twisted down on the ground.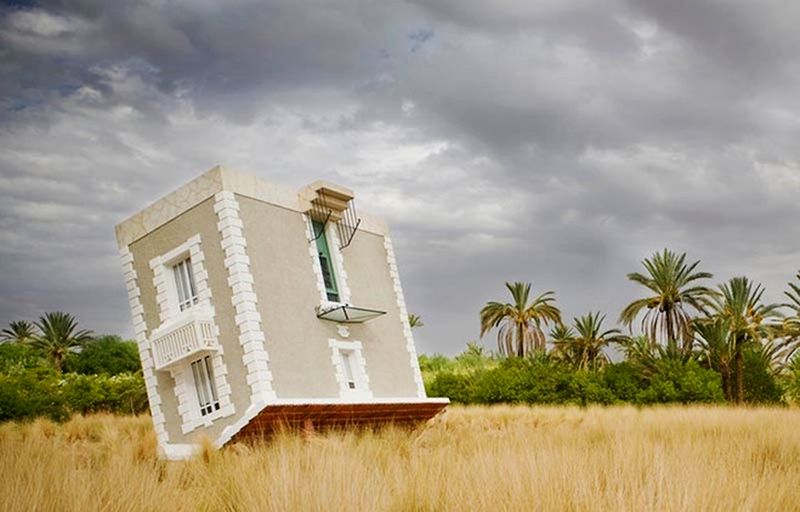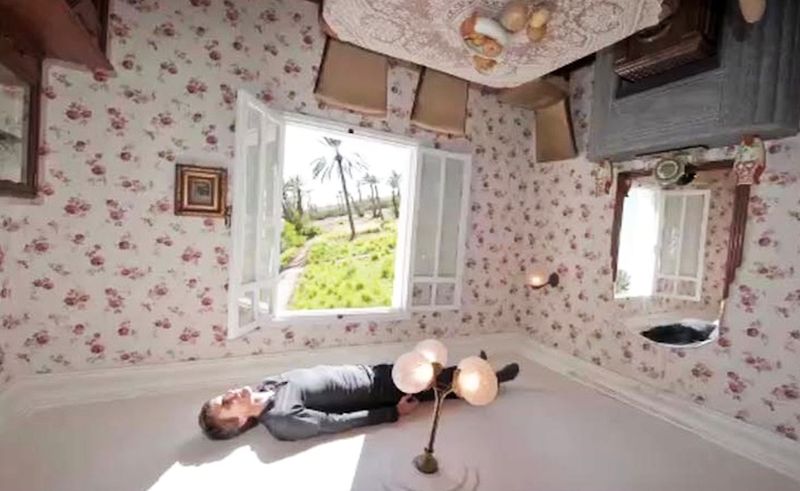 # Upside down house Brazil
A retired builder Valdevino Miguel da Silva in Sao Mateus, southeast Brazil has constructed an upside-down house, with its roof at the bottom and a garden at the top. Once you see it, you probably will be scratching your head and might even think that some superhero must have flipped it over, just for fun.