Oddity is one of the principal elements of news; I learned that back in my University days. Well, I never thought I would be writing on the matter years later. But, here I am with an article about a dog house that is being auctioned online. So, what happened that mandated me to write on it and term it an oddity, considering it's not the first dog house to be auctioned?
This dates back to April 2019, when a meteorite hit a dog house in Alajuela, Coast Rica. Meteorites hitting earth surface is a common phenomenon. However, a meteor striking a dog house may not be that common. But that's not the bizarre story we are focusing on today. What we bring to the discussion is a dog house hit by meteorite that may fetch over $200,000 in an online auction.
Yes, 'The Aguas Zarcas Doghouse' that was hit by a meteorite is up for auction and it is expected to fetch well over $200,000. The dog house is being auctioned by Christie's. The dog house is made of pressed wood with an oxidized tin roof that's now left pierced by a seven-inch hole created by the meteorite.
The auction would run till February 23 and is part of the auction series dubbed Deep Impact: Martian, Lunar and Other Rare Materials. The meteorite that hit the doghouse is going under the hammer as well. Strangely, the actual celestial object named Carbonaceous chondrite rock is expected to garner somewhere near $60,000 which is three times less than the dog house it hit.
For the delight of the pet lovers, when the celestial object hit the dog house, the German Shepherd named Roky was inside but it had a narrow escape. The meteorite went on to pierce the metal roofing of the dog house but caused no harm to the pet.
Also Read: Aussie DIYer Builds Hobbit-Style Dog House for Her Jack Russell Pups
With 59 bids already placed (at the time of writing), the current highest bid for the dog house stands at $32,000 with one day to go.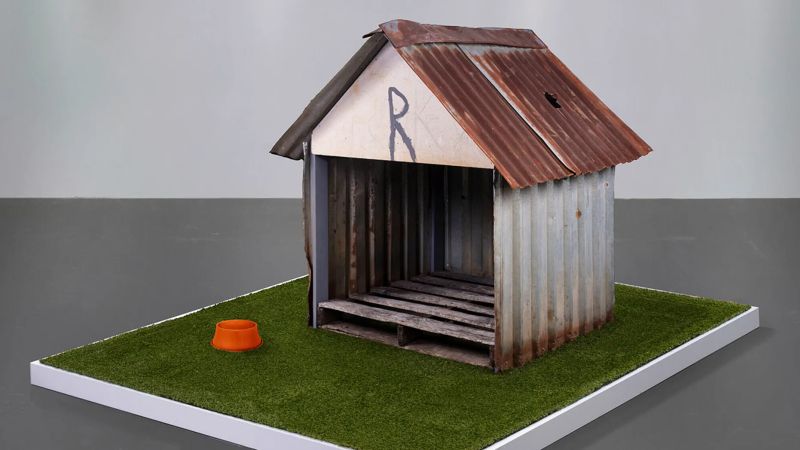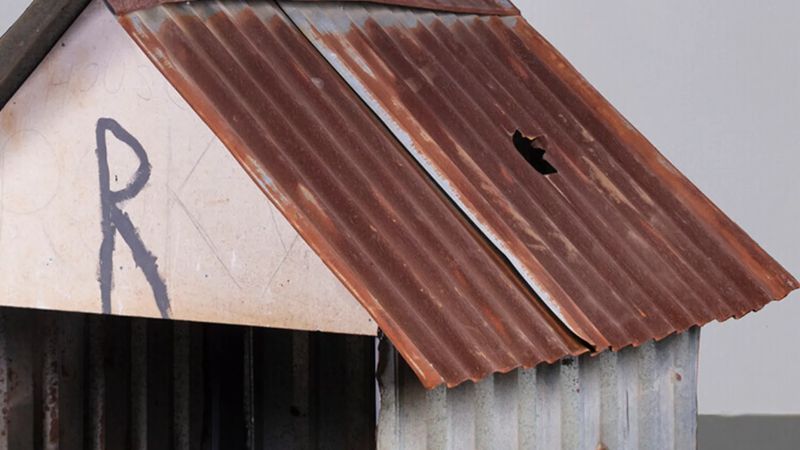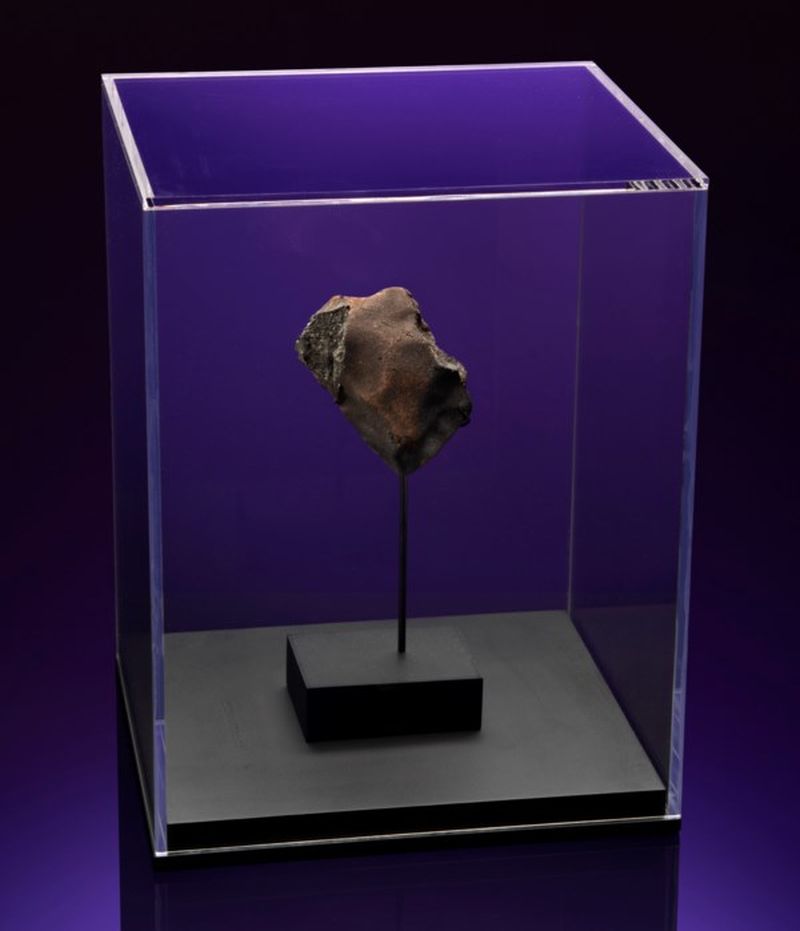 Via: Fox News