This 1,451-square-feet dome home in Madison, Wisconsin was designed and built by renowned architect James Dresser in 1952. Its current owners have maintained it for the last 15 years and made renovations to keep up its historic glory. With its rounded shape, shingled exterior and large triangle windows, it is aptly called the Sunflower.
This dome home has a large living room, two main-floor bedrooms, open kitchen with cork floors, two bathrooms, a 3-car garage, patio, and a secluded sunroom with awning windows overlooking a private yard. The 14-foot domed ceiling and crafted wood floors add style and value to the interior space.
Furthermore, there are newly built windows all around the house, and a vented dome skylight to bring in natural light. The curved, brick fireplace is also rebuilt to serve as a gathering point for friends and family. There are green trees around the house that not only provide shade but also add natural essence to the architecture.
Also Read: Water Tank Converted into Luxury Home in Gympie, Australia is up for Sale
The owners are now looking for a new owner to enjoy the dome. The property is on sale and the ones interested in vintage architecture can check it out at Mode Realty Network. It can be yours for $449,900.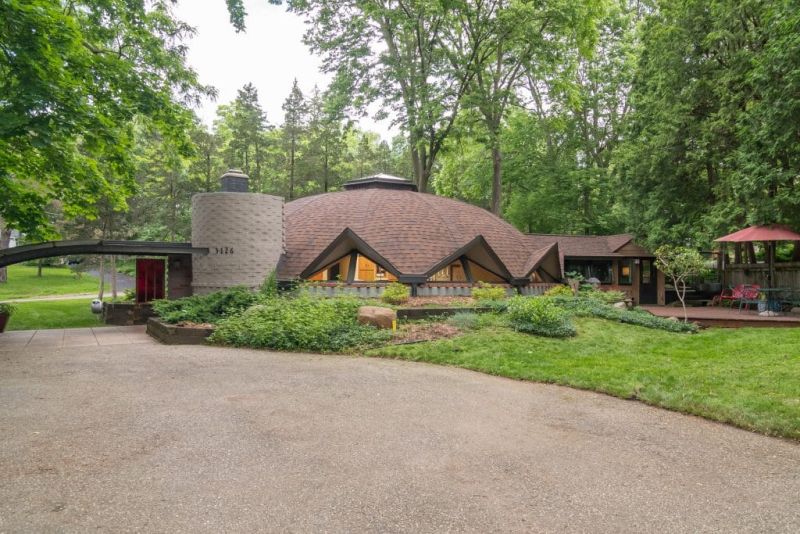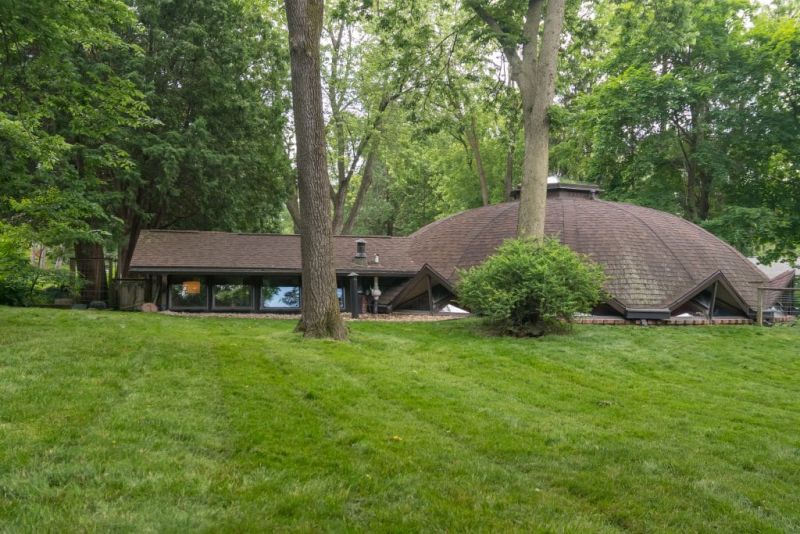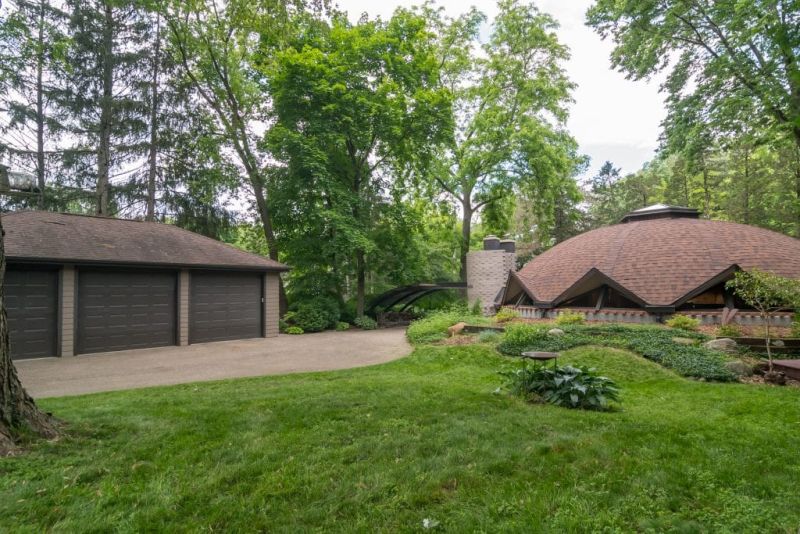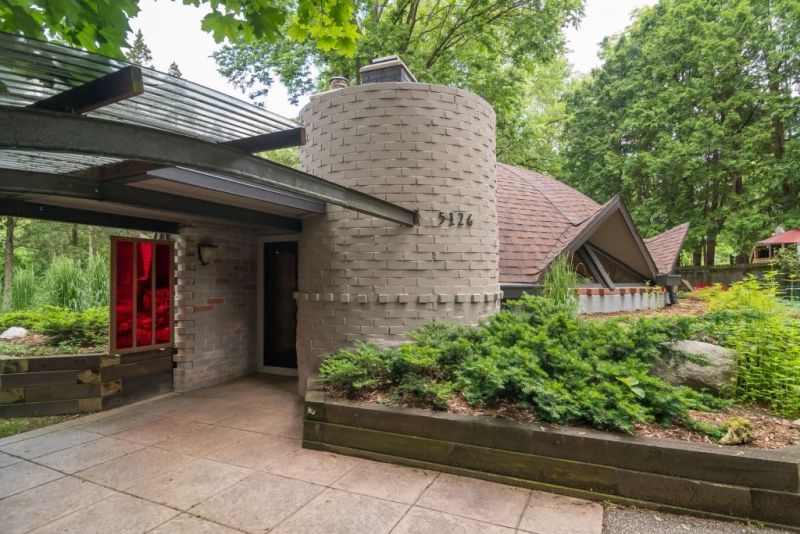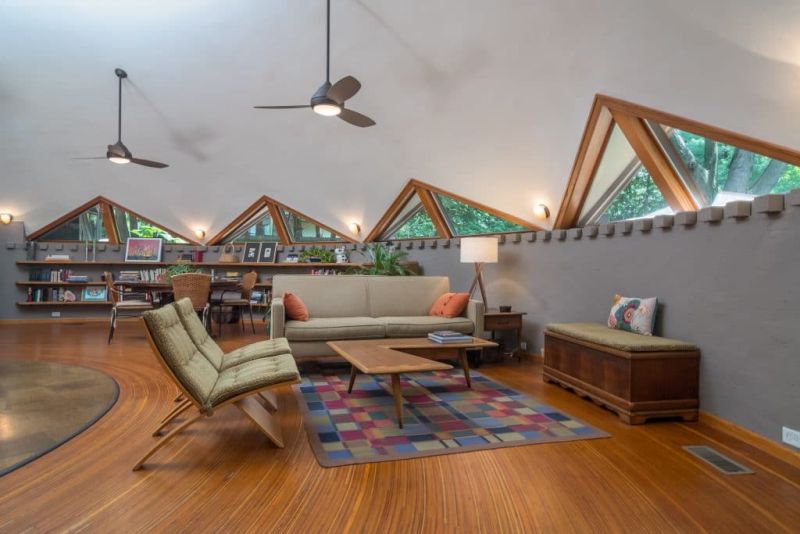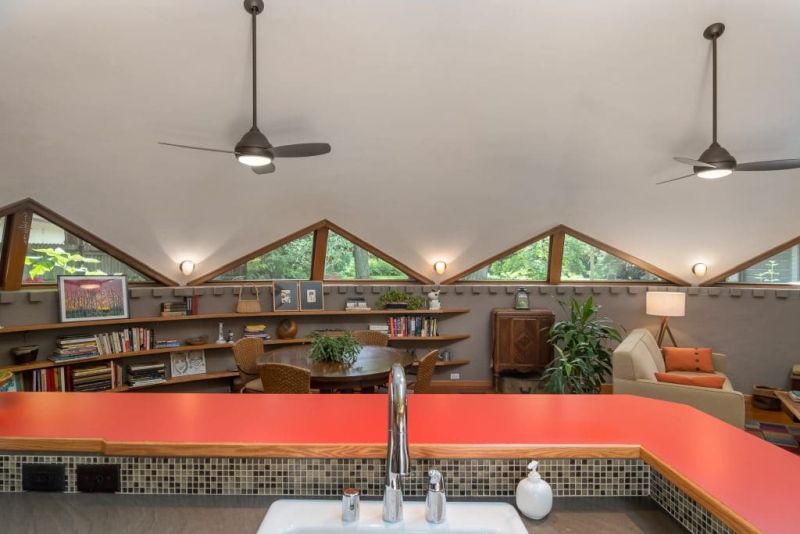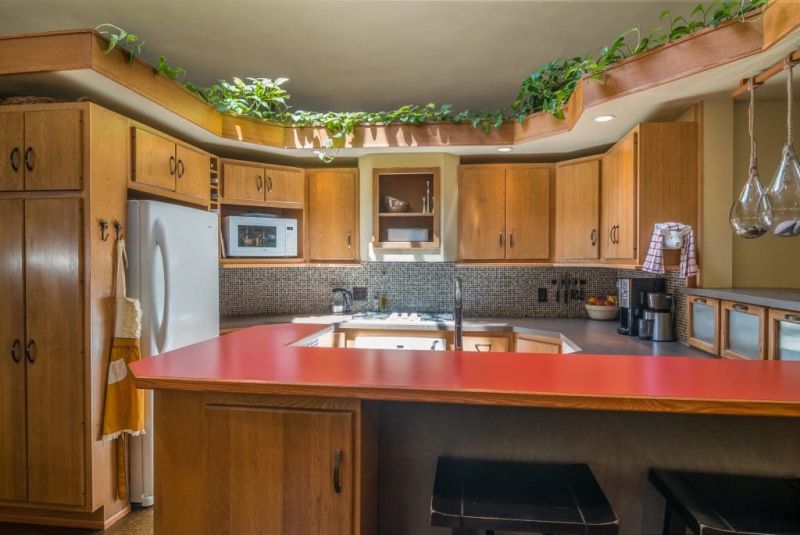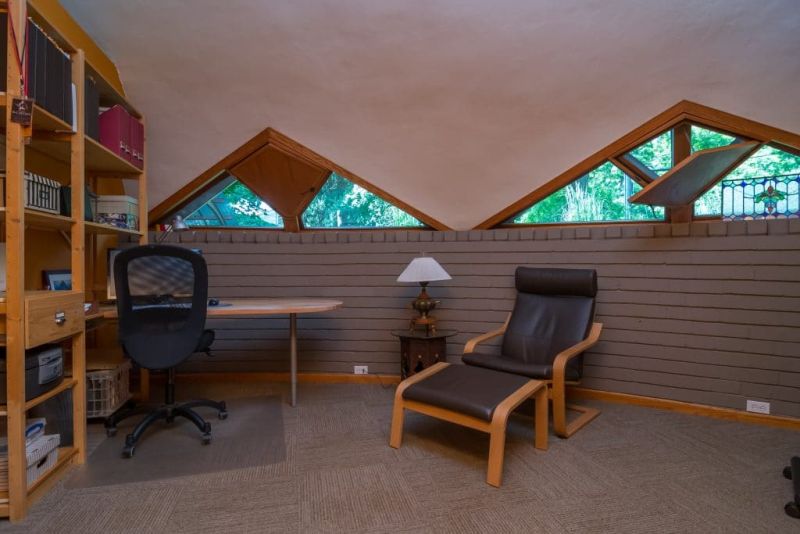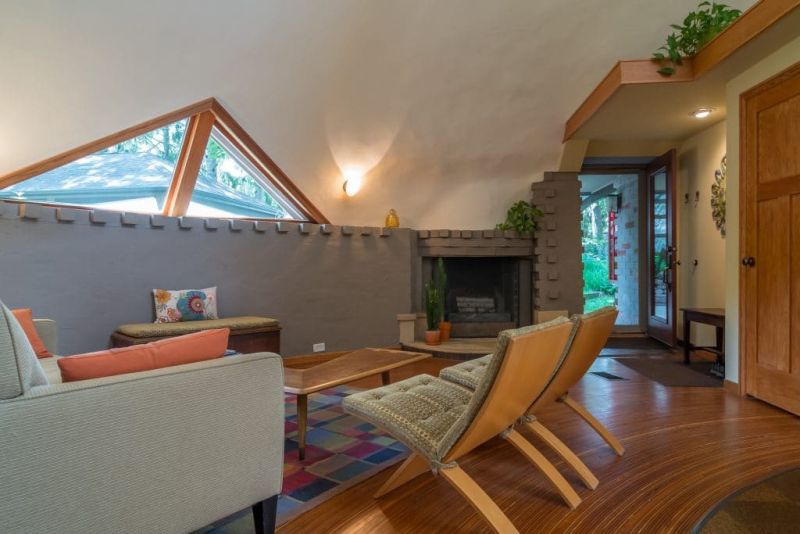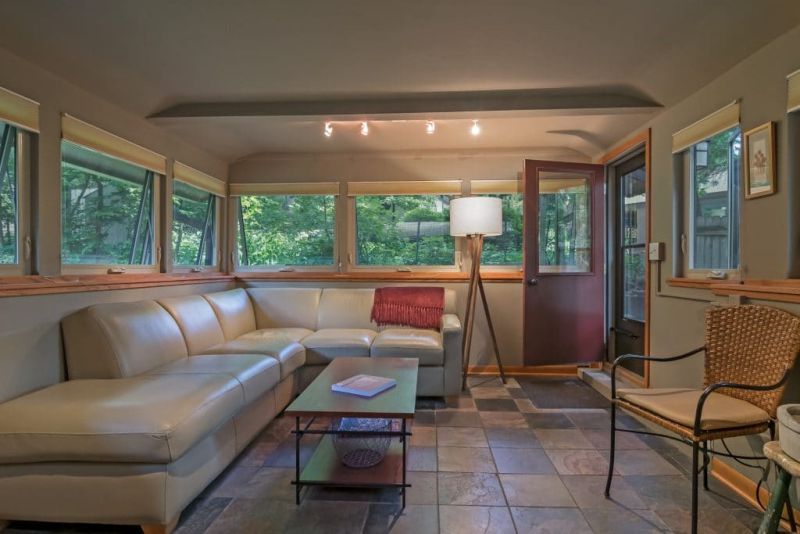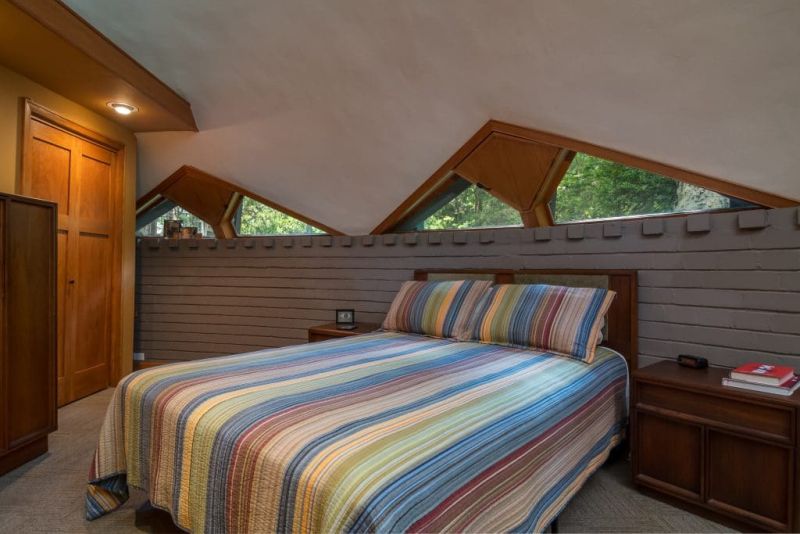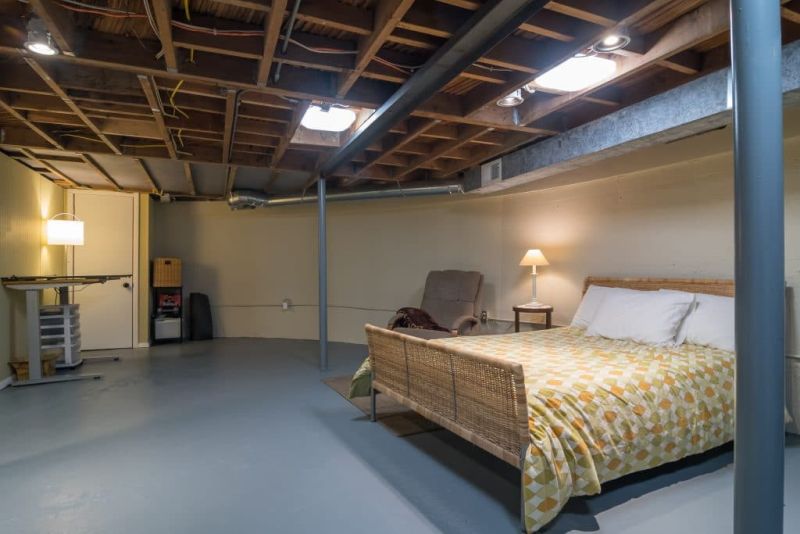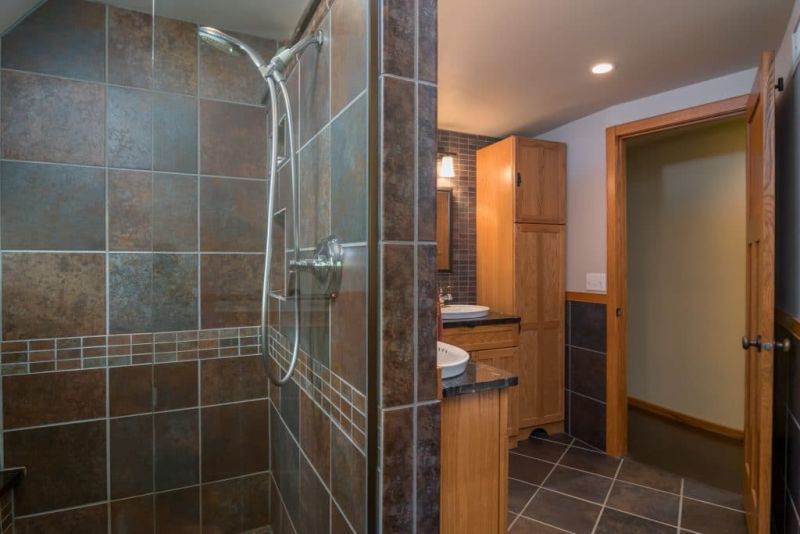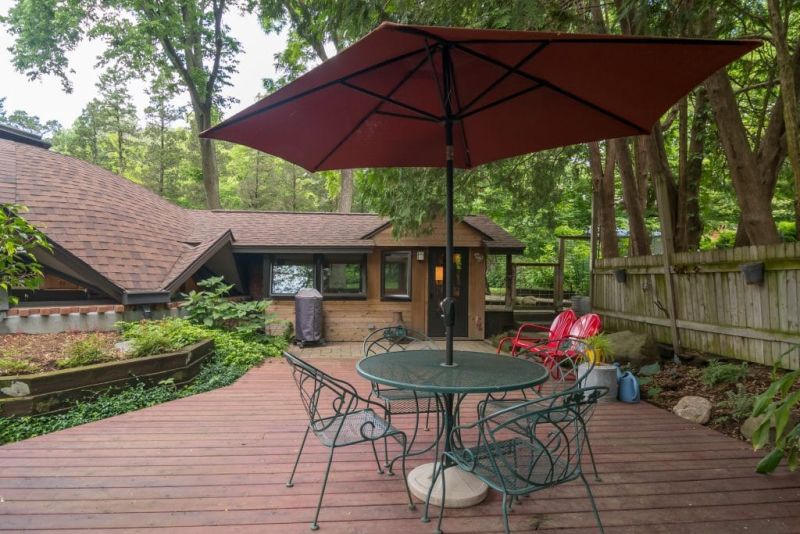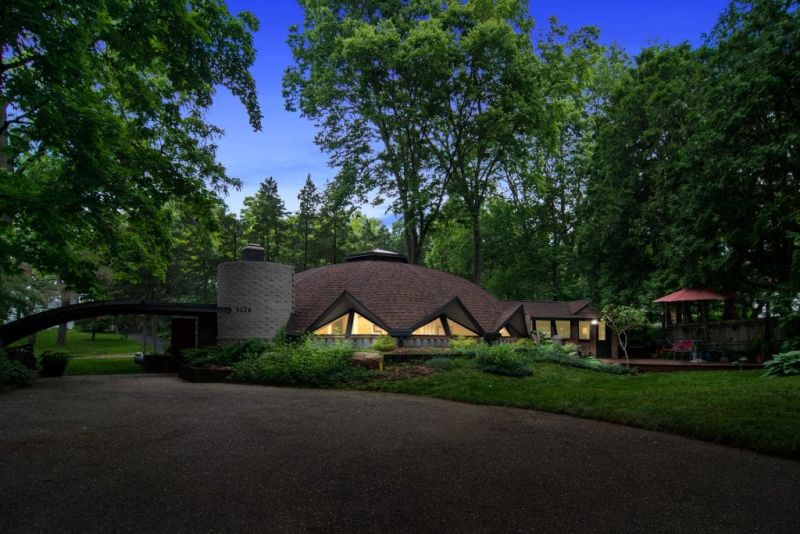 Via: TheSpaces