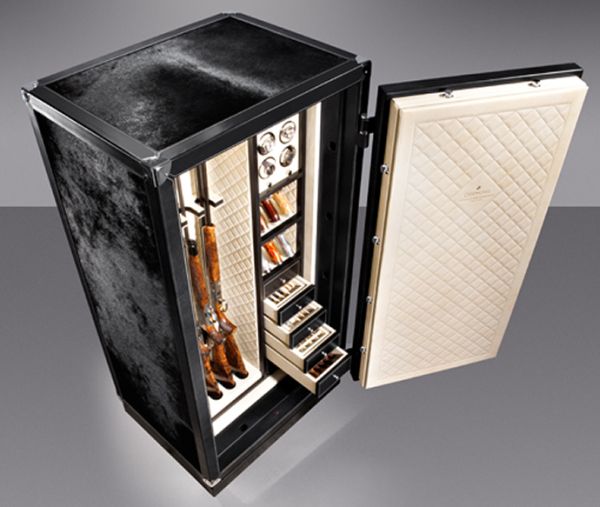 There are many luxury safes available in the market to separately store money, guns, watches, ammunition, jewelry and cigars. But none is constructed to store all these valuables together in one safe until now. Dottling, a German-based Company that manufactures antique and high security luxury safes, has now invented the latest Libery Gun Safe, a one of a kind safe to store all your luxury valuables. The company was inspired from its previous model- The Bel-Air safe to create this particular Liberty safe.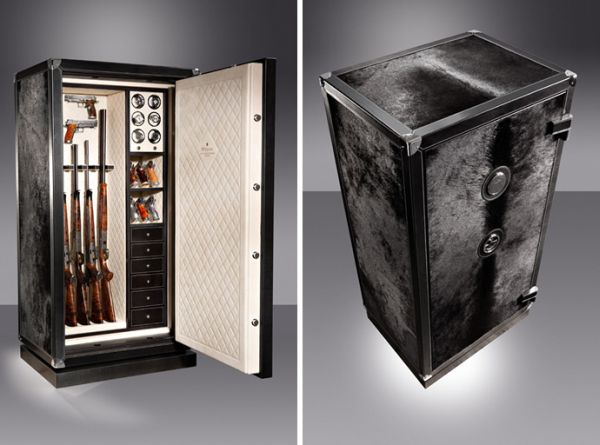 Just like The Bel-Air safe exterior of the Liberty Gun safe is also made of leather, traditional saddler's nails and nickel plated protective corners. Its outer cover surface is upholstered in the furry finest black cowhide, giving it a unique rustic appearance.
However, internally the safe is lined by calfskin all over and features six drawers to accommodate firearms, ammunition, watches, jewelry, guns, etc. It has a humidor which is made of Spanish cedar to safely store your finest cigars in the safe.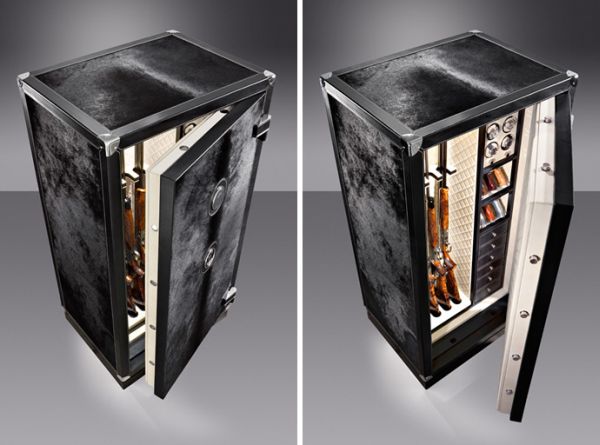 Libery Gun Safe also has six automatic precision watch winders to keep your expensive watches with care and other spaces to store guns and jewelry. Moreover, LED lights are also embedded inside to keep your valuables under under ambient lighting conditions.
Other than that, it can also be connected to home alarm system ensuring high safety of all the stuff placed inside. You can get this Liberty Gun Safe in both one-door or two-door versions by heading onto company's official website. The safe is truly the best combo of storage, style and safety that we have seen so far.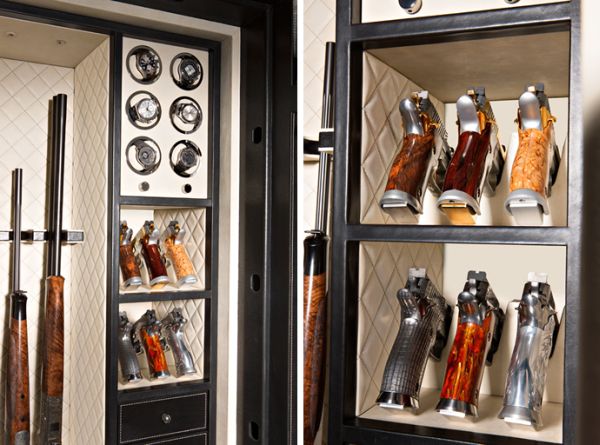 Via: Dottling