The concept of a glamping bus has become very popular over time. It allows you to enjoy your vacation in style while soaking up the beauty around. Take this 1964 Leyland Titan double decker bus conversion for instance, which is located at the Ceridwen Centre, an eco-friendly retreat in Carmarthenshire in Wales. The bus easily accommodates six people.
Perfect for couples, families, and friends, it is picture-perfect, modern glamping escape for people looking to embrace country living. You can stay at this beautiful glamping bus through Independent Cottages for £139 (approximately $179) per night, with a two-night minimum stay.
The ground floor comprises a kitchen, dining and living room. The kitchen features a gas stove, oven, fridge, sink, plenty of cooking utensils and equipment. The dining area has bench seating around a table that can be converted into a spacious double bed.
Also Read: Inspiring Bus Homes to Ignite Your Wanderlust
The upper floor of the bus has two bedrooms, each with a double bed. The access to the front bedroom is through a loft-style ladder that pulls down from the ceiling, while the entrance to the rear bedroom is via original bus stairs.
Besides a built-in wardrobe, there is under-bed storage as well. Both rooms have a wash closet, and showers are in a separate building called the Bus Stop on the farmland.
There is a deck next to the bus equipped with outdoor furniture, from where you can admire the beauty of Wales's landscape. Surrounded by 40 acres of organic farmland, this gorgeous double decker glamping bus is a great place for you to reconnect with nature.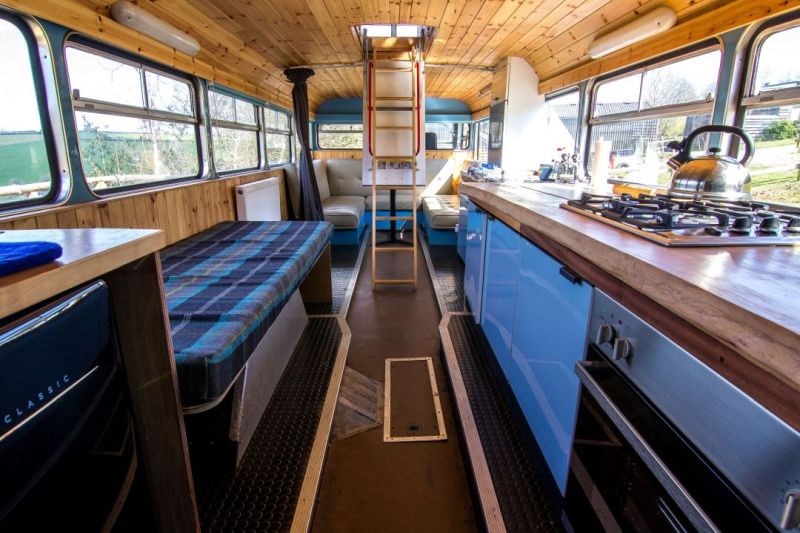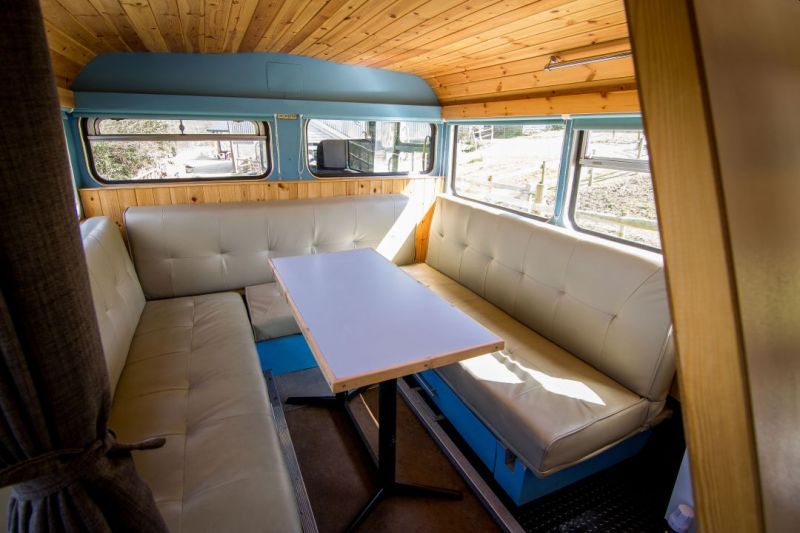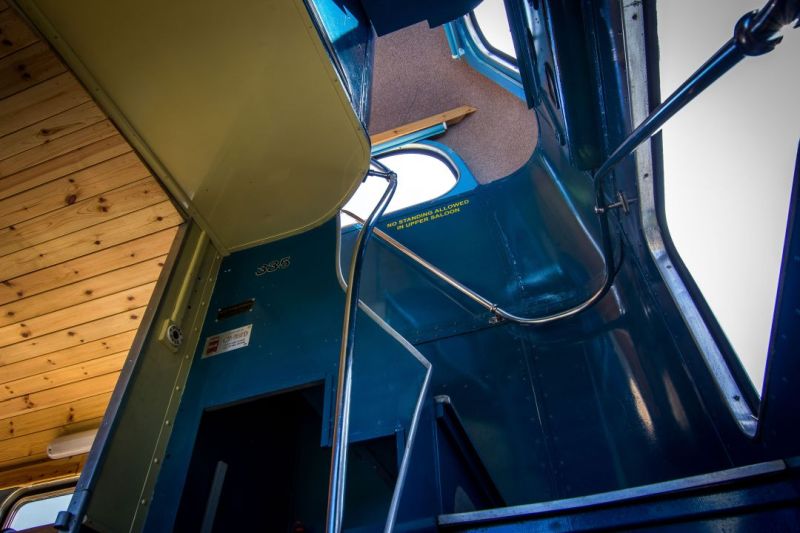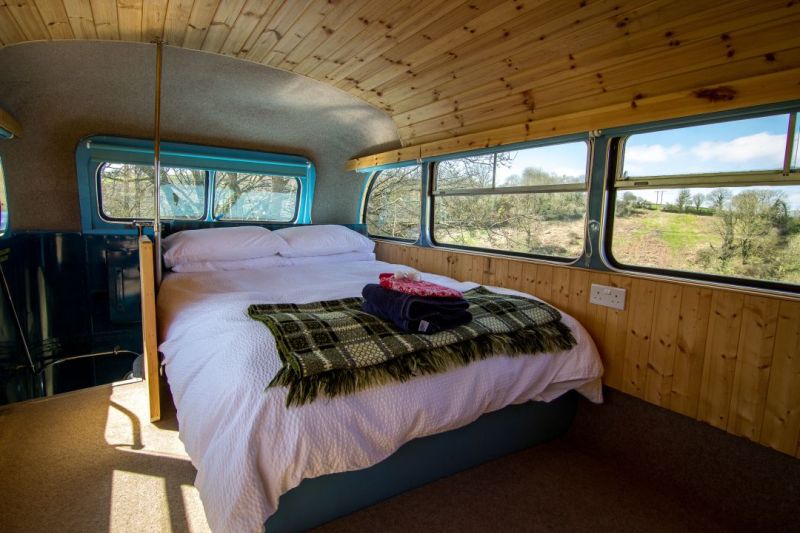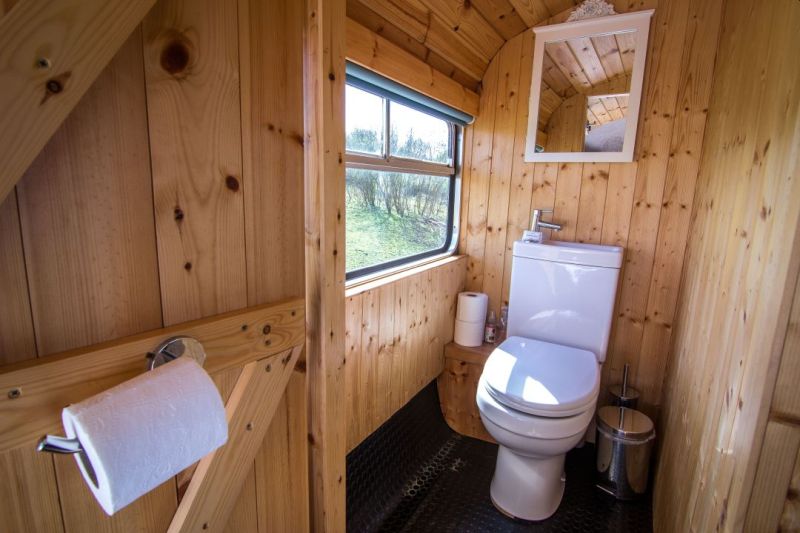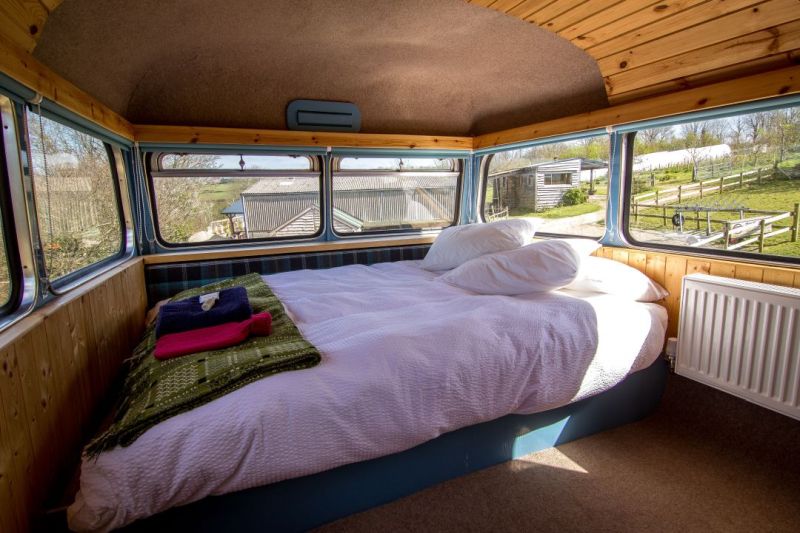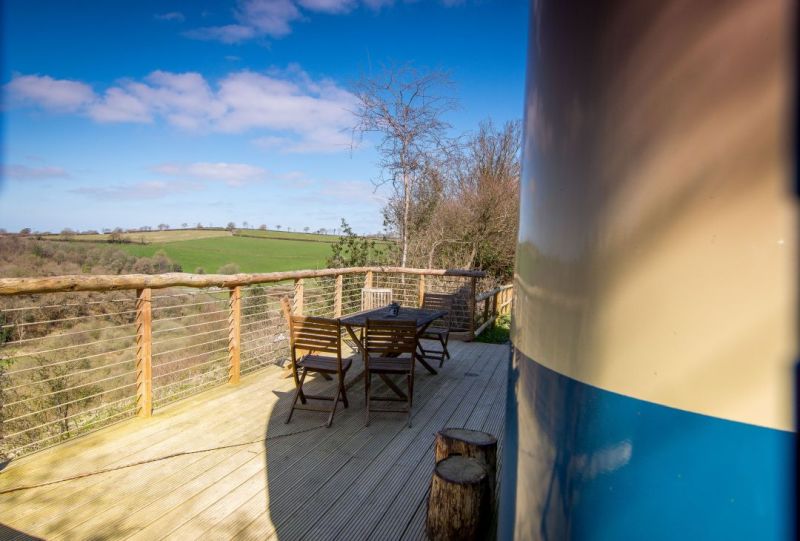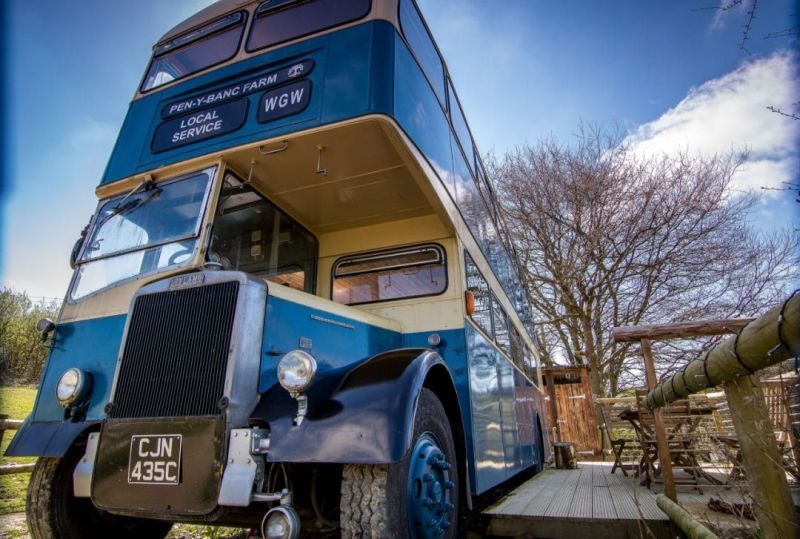 Via: inhabitat