One multimillionaire fan of Vincent van Gogh has spruced up his property in California with a dreamy swimming pool that mimics the famous 'The Starry Night' painting. The swimming pool in the backyard features a dazzling display of colored tiles, which are arranged in a mosaic to represent the swirling patterns of Van Gogh's artwork.
Van Gogh's The Starry Night is one of Western culture's most beloved works of art. It depicts a soothing blue sky that swirls around twinkling golden stars between a silhouetted Cyprus tree and a small French town below the rolling hill.
All these wonderful features from the painting are perfectly recreated on the pool tiling. However, it's hard to appreciate the true beauty of this underwater 'The Starry Night' recreation – it can be seen in its true form only from above. So, one must have a drone/private jet/helicopter to admire the swimming pool's artwork.
Someone who knows the contractor of the pool uploaded some images with a bird's-eye view of the watery artwork on Reddit. All the admirers of Van Gogh's painting can behold The Starry Night swimming pool in the images.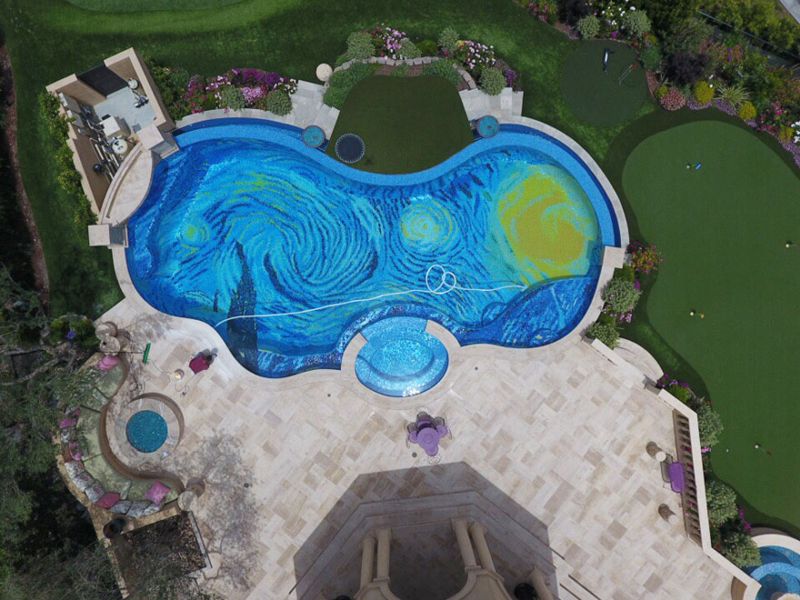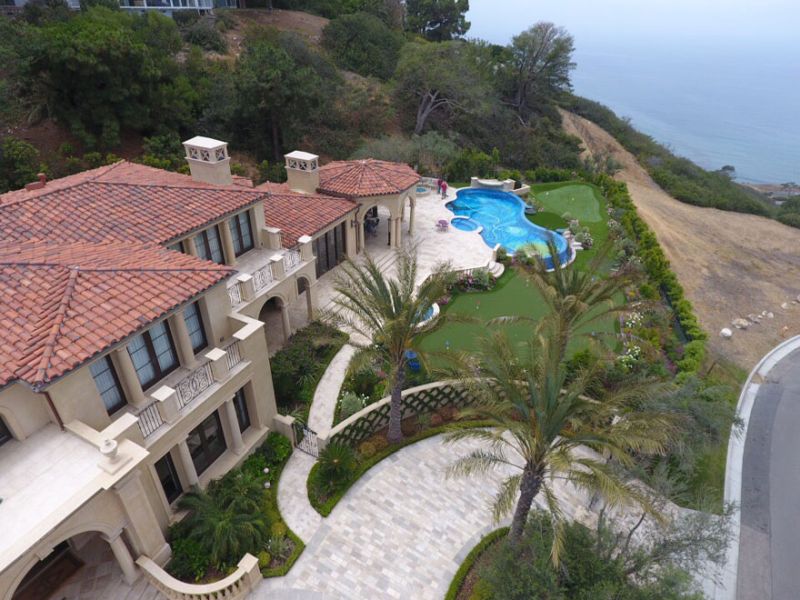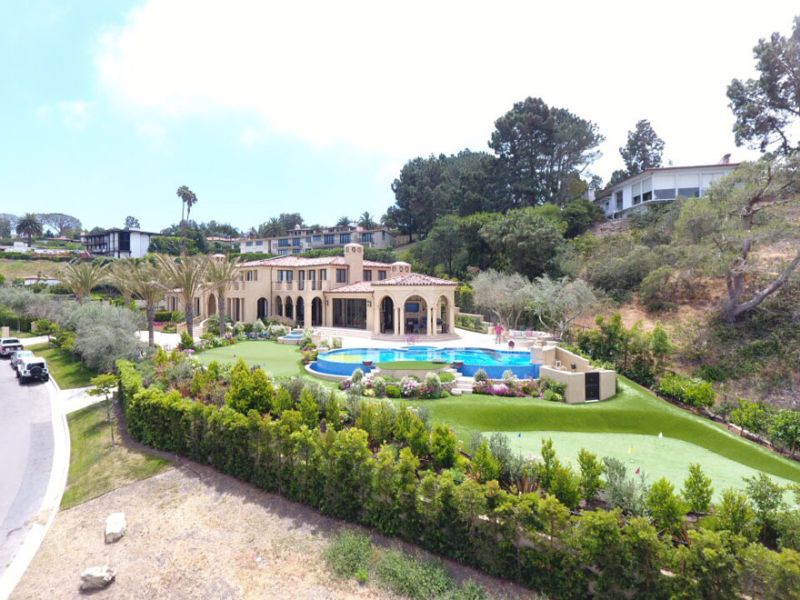 Via: MyModernMet