New York and Italy-based architectural design studio LOT/EK has designed Drivelines Studios, a residential community in Johannesburg, for the South African company Propertuity. Made using 140 upcycled shipping containers, it is a 75,000-square-foot residential building that offers affordable rental accommodations in the populated city.
The shipping container building is organized in V-shape, creating a triangular open yard with swimming pool and sundeck in the center. There are separate studio apartments, sizing 40 and 60-square-meters. Each unit consists of six containers and includes bathrooms in the center. Containers are diagonally braced to create efficient windows in the walls. There's also a private outdoor space along the walkways that look into the yard from all the floors.
All the containers were crafted on-site, which was helpful to ensure the cut-out material is reused for reinforcement. The façade of the shipping container building is designed as a billboard, with exterior walls left untouched to remind of their previous life.
Also Read: 30+ Shipping Container Homes that Promote Green Living
With its unusual construction, the Drivelines pays homage to the industrial nature of Jeppestown, while nicely embeds itself within the urban community with mixed-use and street interface.
We've have seen a variety of shipping container architecture before, but this project unanimously elaborates affordable way to redevelop urban areas.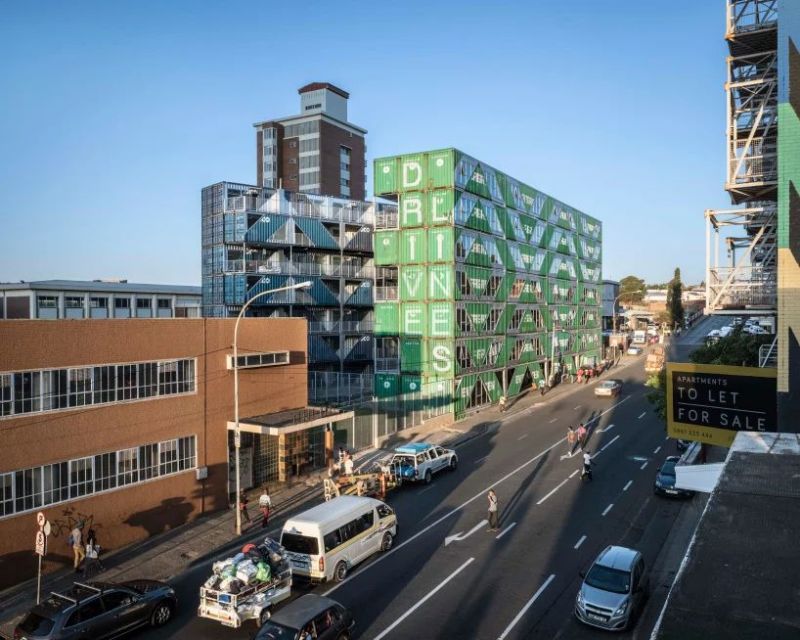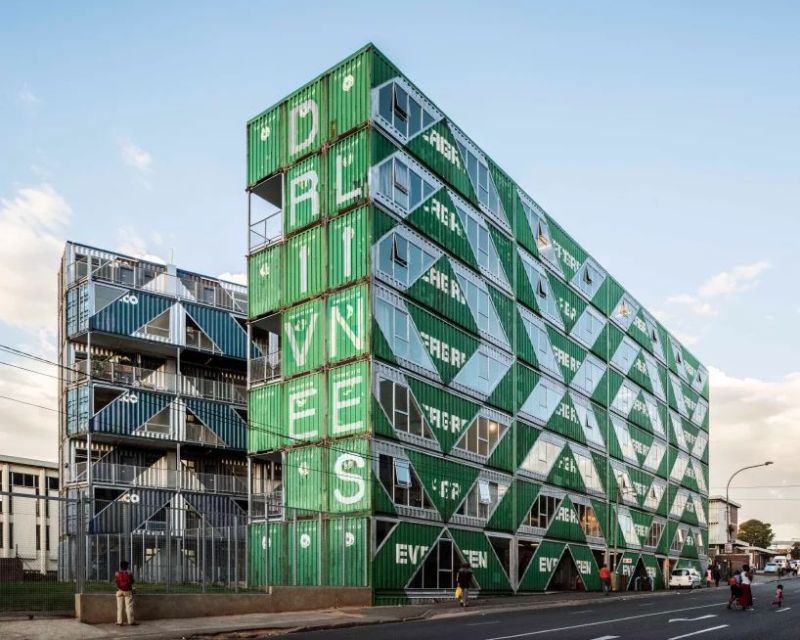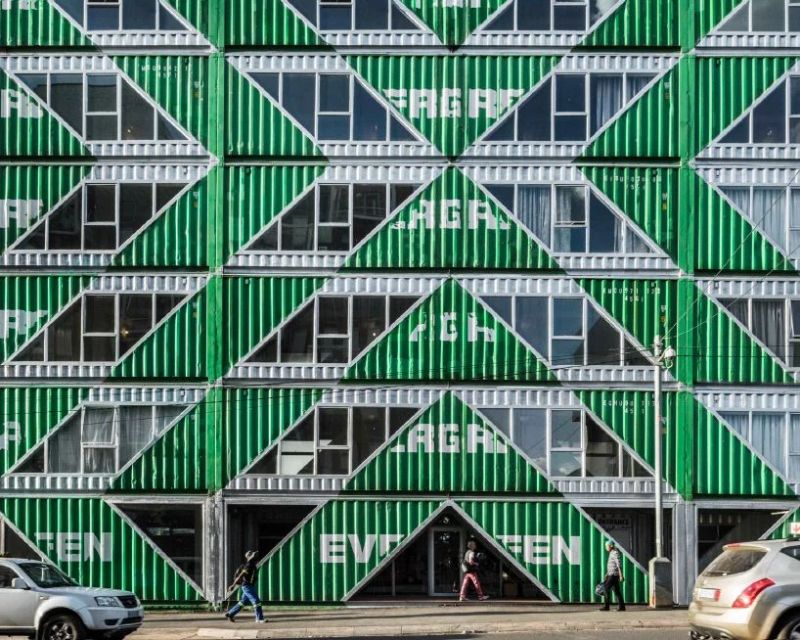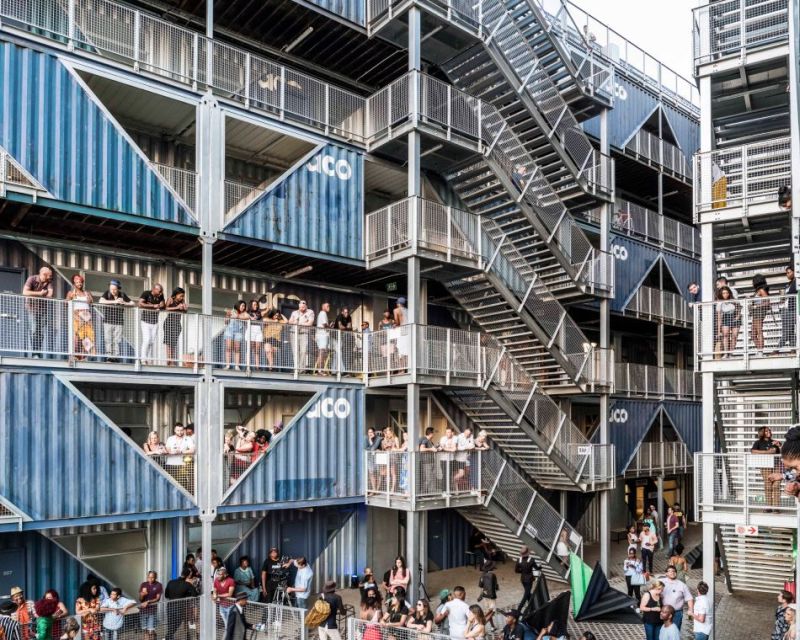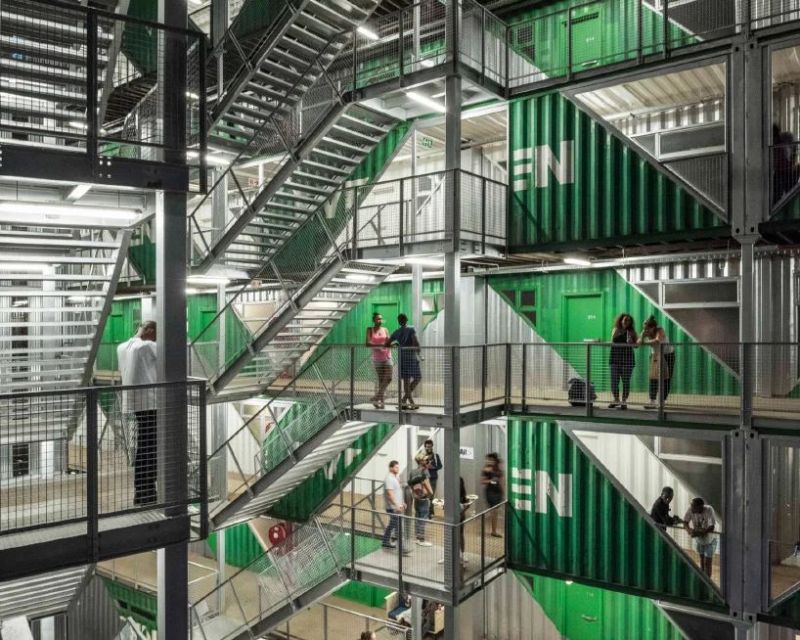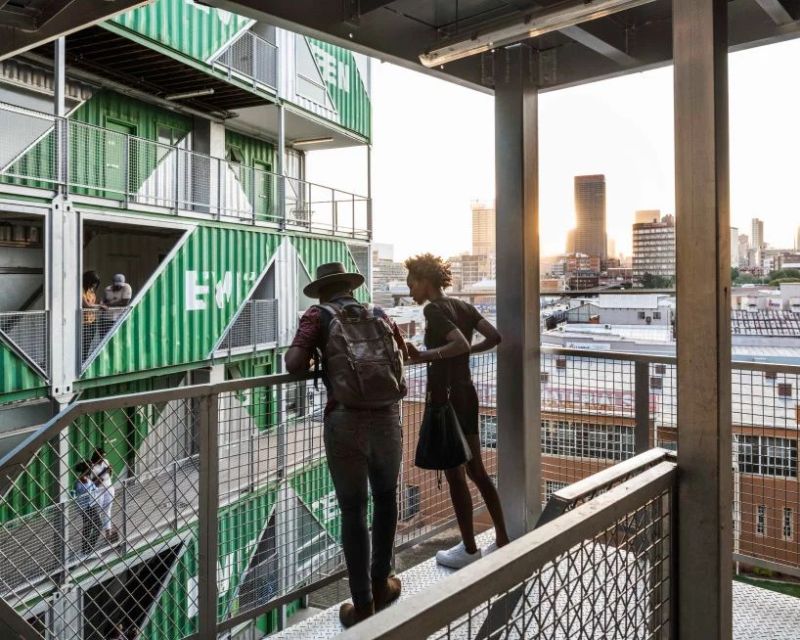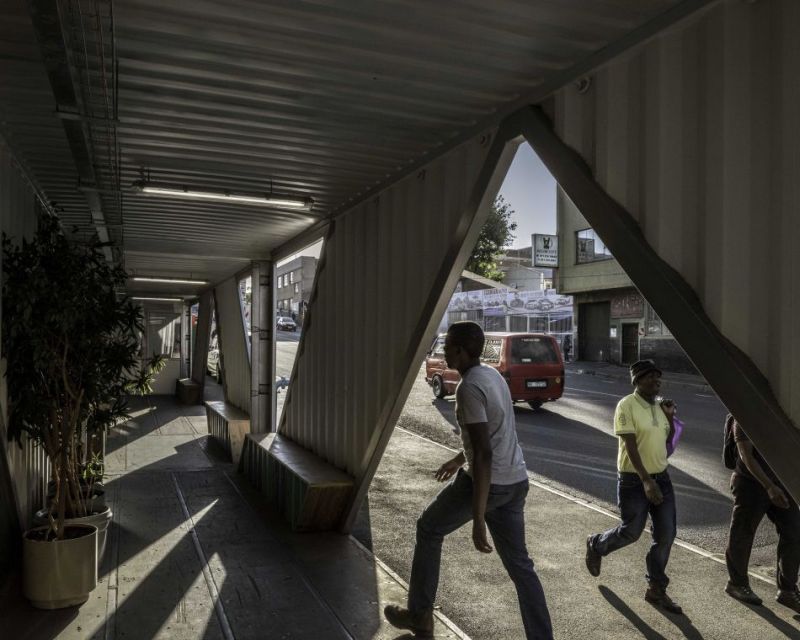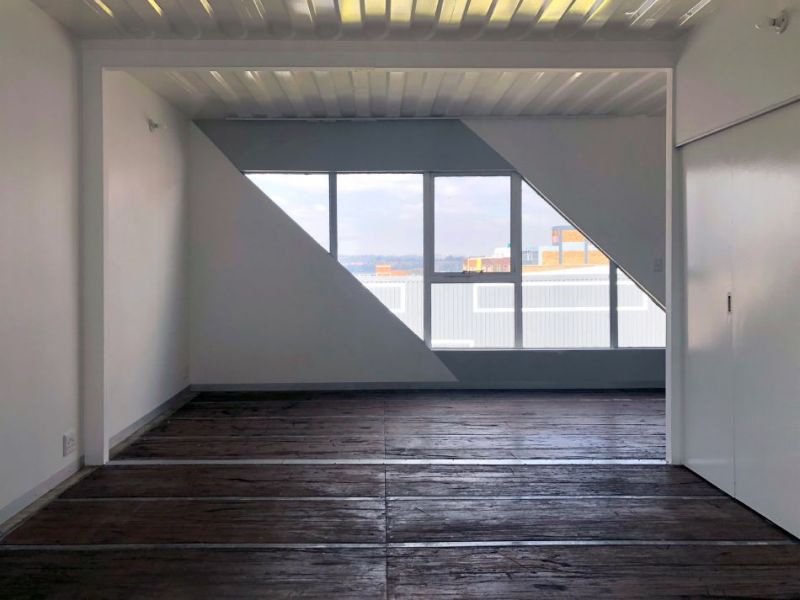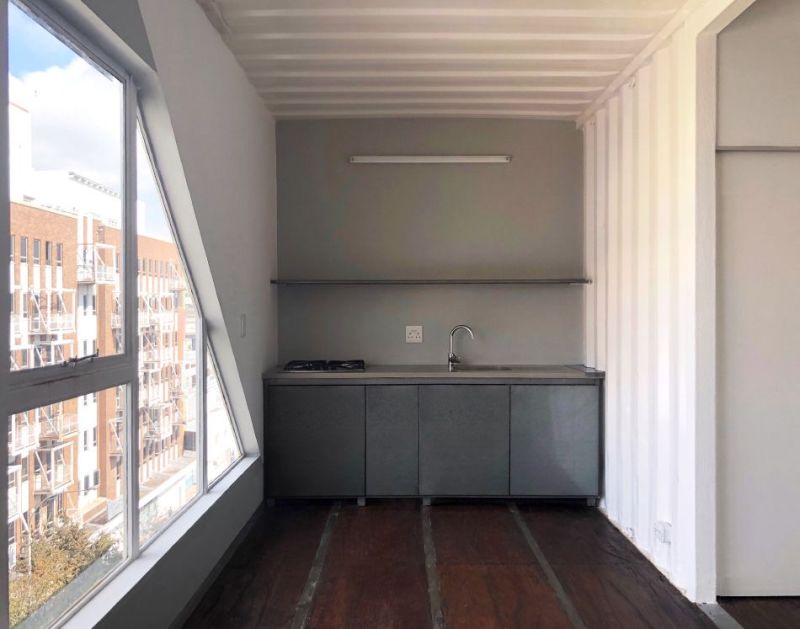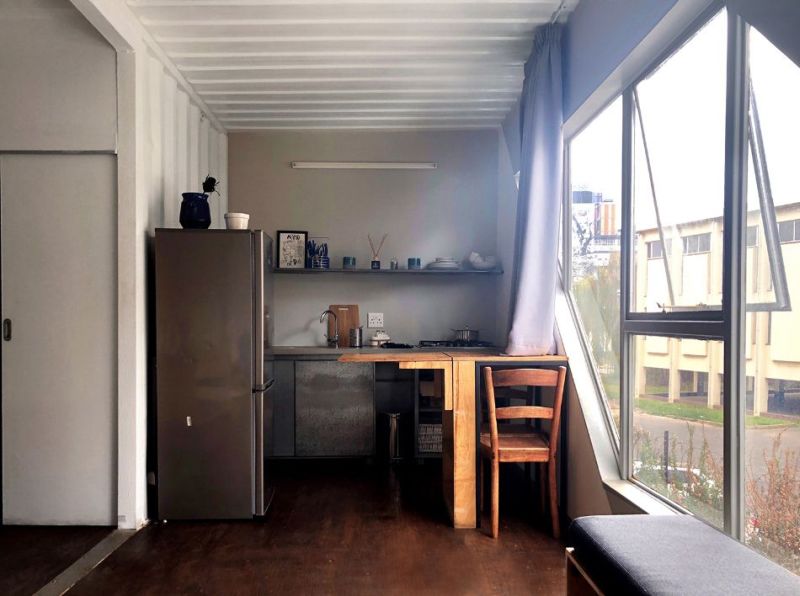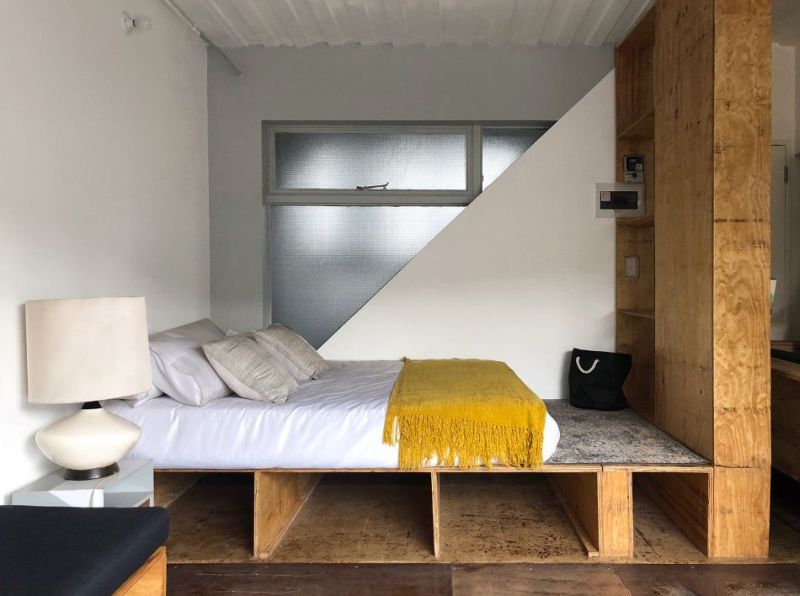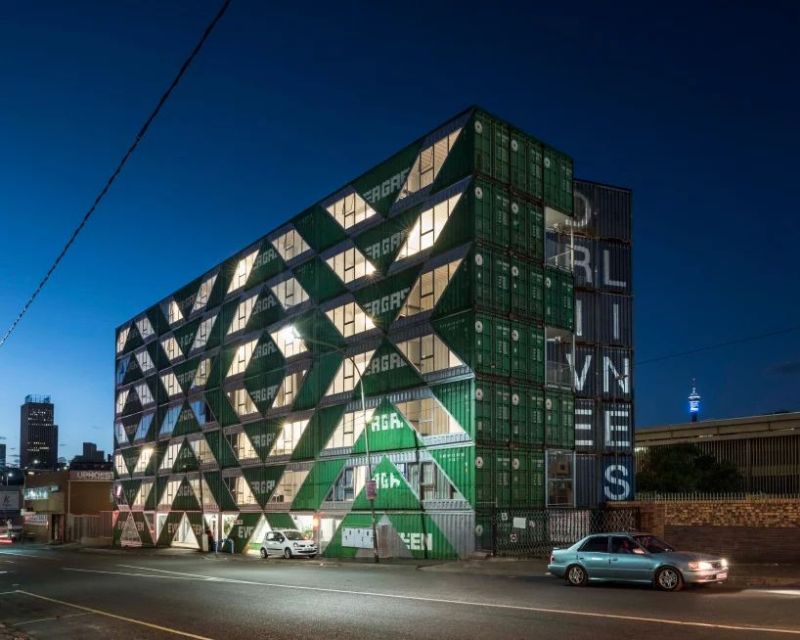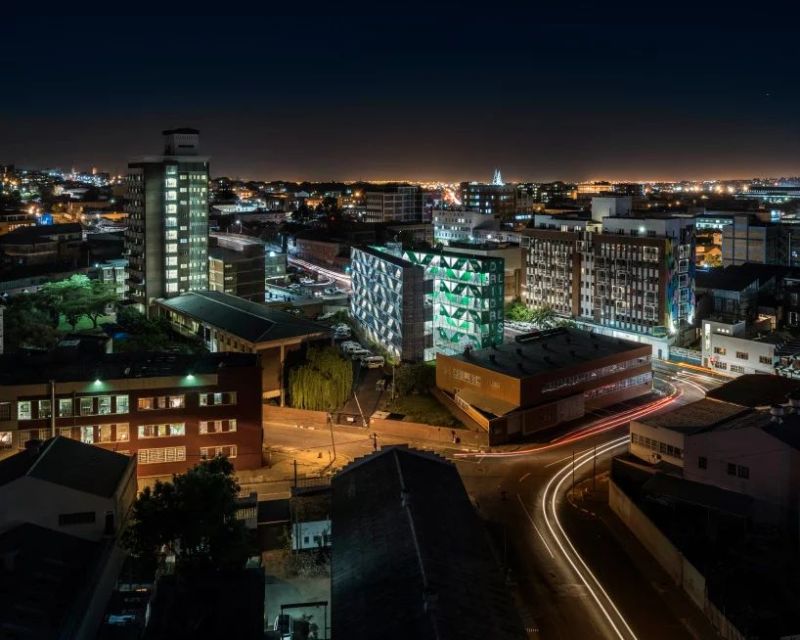 Via: Designboom/ArchitecturalRecord