Following the success of geological Abyss Dining Table and Atlantis Table, Duffy London has created another eye-catching ocean-inspired furniture piece, Abyss Horizon. Highlighting deep layers of the dramatic sea, the rounded coffee table is handmade out of sustainable materials in the capital of UK.
To be precise, the mesmerizing furniture piece is made out of sculpted glass, Pixel glass, and hard-grade wood. Together with different materials of glass and wood, designer Christopher Duffy has recreated vivid blue-hued topographical lines following down into the center. Just like the 3D representation of a geological map, the sinuous layers of colored glass are arranged on top on the wooden surface.
The deep blue color of the sea is achieved by assembling different sheets of glass. As the glass sheets start becoming thicker, the material also begins to darken – in the same way the sea does as it deepens. The colored glass sheets are carefully arranged atop each other in an undulating formation, creating a seemingly deep chasm on which users can rest their cups of coffee or tea. While enjoying the piping hot beverage, the users can have a glance of the realistic sea within their living room.
Furthermore, using wooden pieces, designer Duffy has also managed to replicate a real piece of the earth's crust. The wooden base of the table elegantly supports glass layers to represent topographical lines while highlighting the depth of the sea on the tabletop.
Blending both the earth's crust and the deep seabed, the East London studio has presented a true art piece. It's absolutely amazing to see how different pieces of glass and wood can be used to bring an entire ocean into a living space.
The Duffy London-designed Abyss Horizon Table will be limited to only 25 pieces. Prices will be made available on application for ownership. Furthermore, this statement piece will be on display at the PAD London Art and Design show in October. The New York Salon, Art and Design, Park Avenue Armory will showcase this sea-influence furniture in November, whereas, in December you can catch the gorgeous oceanic table at Art Basel in Miami Beach.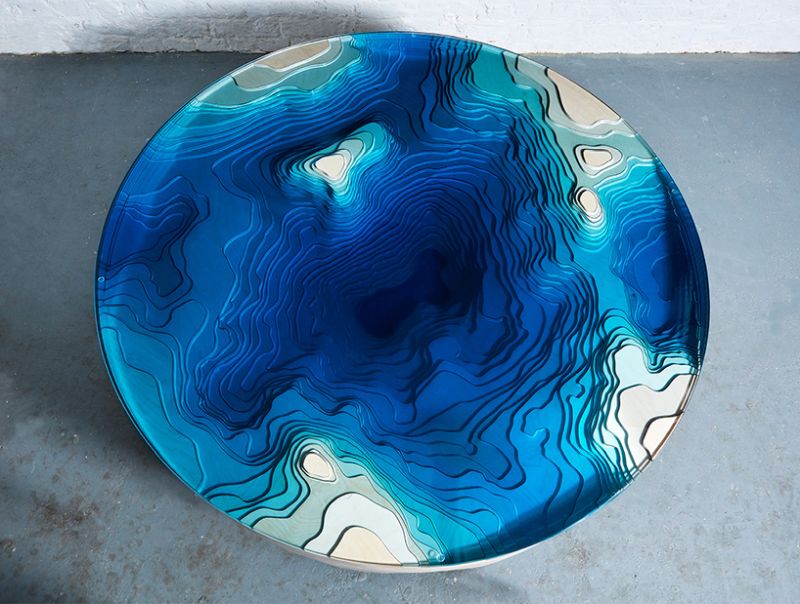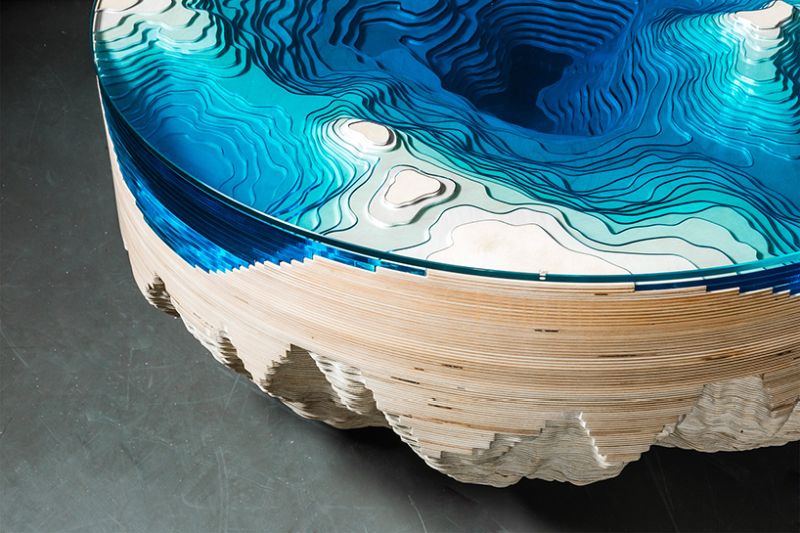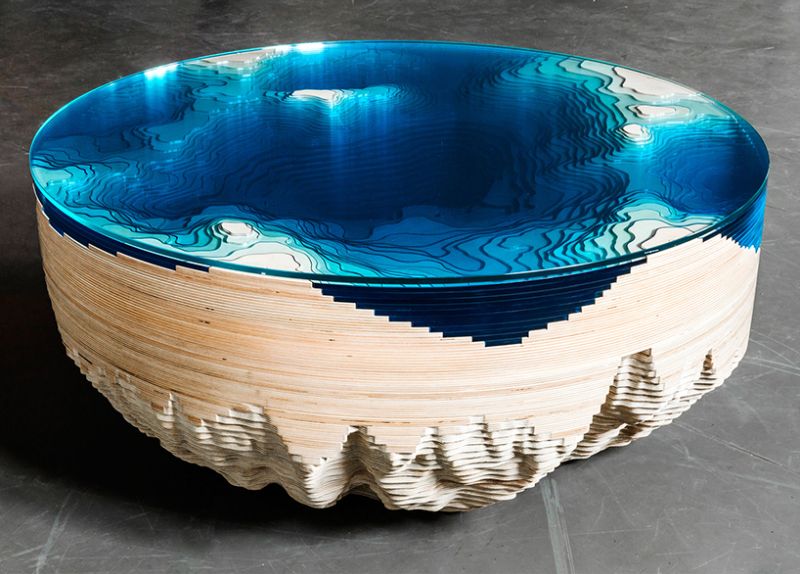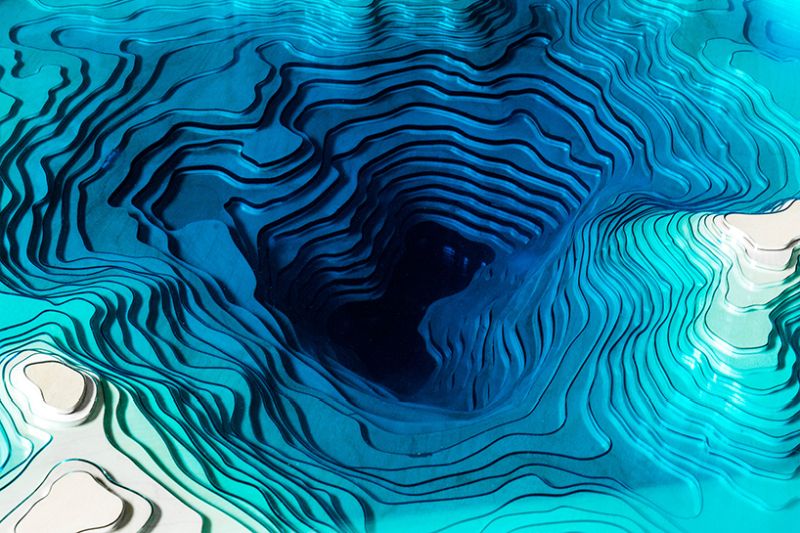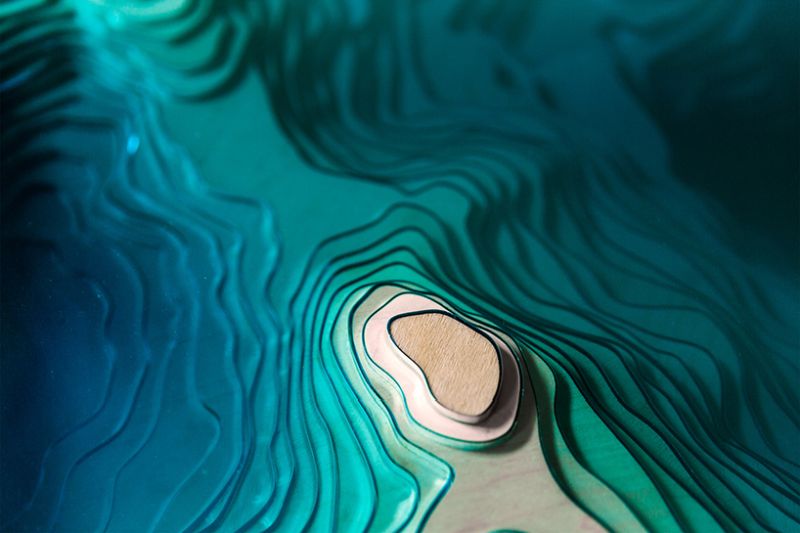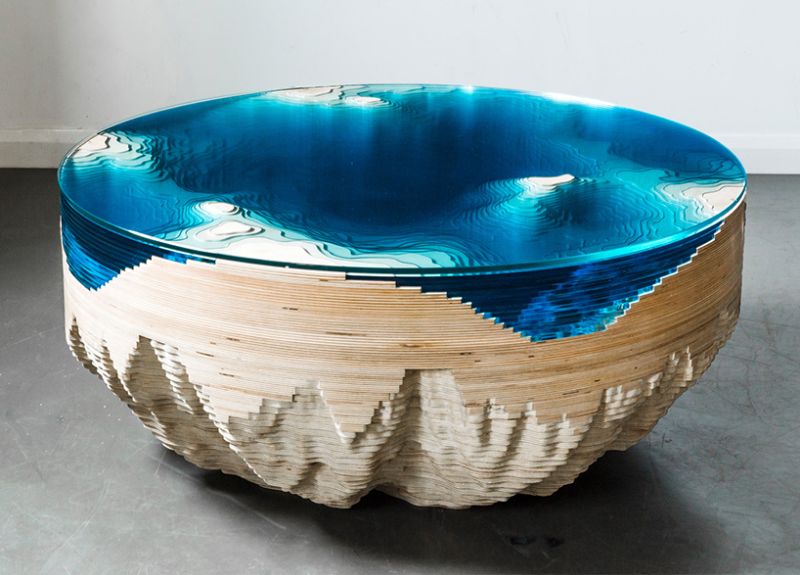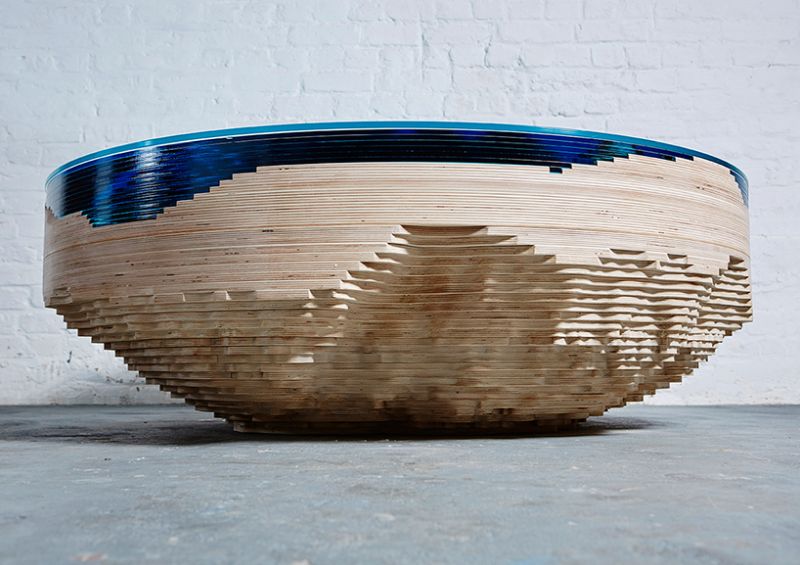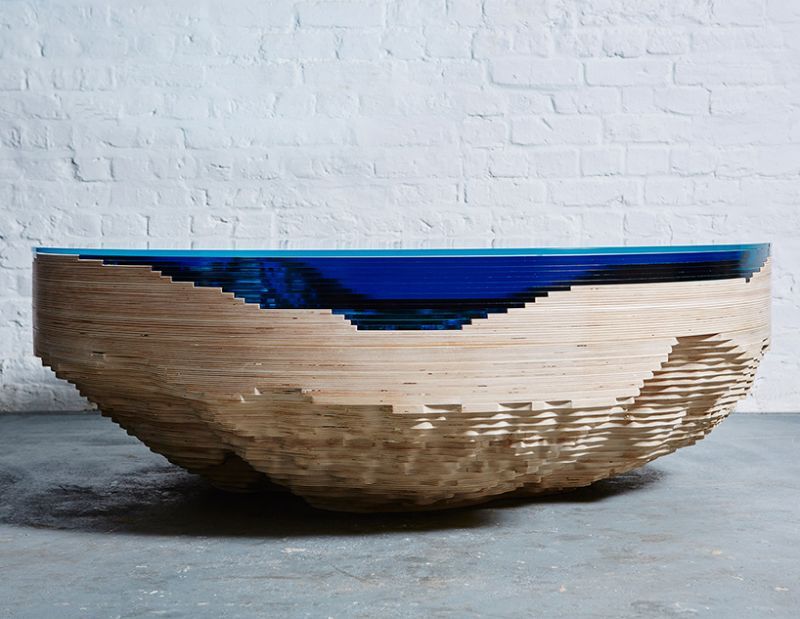 Source: DuffyLondon