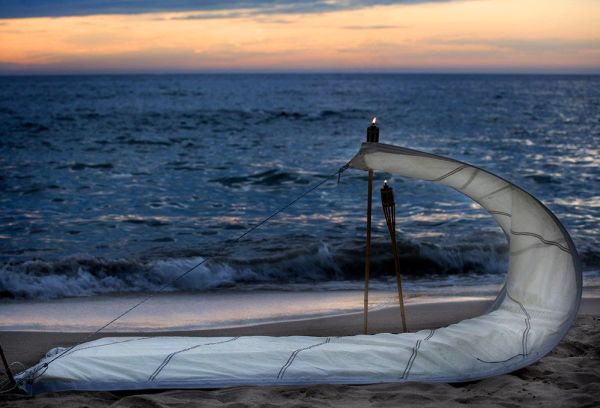 Spanish firm DVELAS has recently launched the Living Sails Lounge, which is made from retired sailcloth that would have otherwise been discarded. The recycled sailcloth is transformed into a beautiful outdoor accessory to relax by the side of a pool or on a sunny beach. This lounge seating is completely handcrafted and is constructed in a way somewhat similar to the look of a sailing boat.
The seating is made of soft cushioning material covered with a waterproof clothing, its base is also water resistant and allows you to float on water bodies like swimming pool or sea without getting wet. The head portion of this lounge has a rope attached to its corner which can be tied to its other end to form a curvy vertex over your head.
The curvy area acts as a support to the user's head and also provide protection from wind and avoid direct sunlight on your face. Another best thing about the Living Sails Lounge is that it can be folded into compact size after use thus, making it an easy to carry contemporary outdoor seating.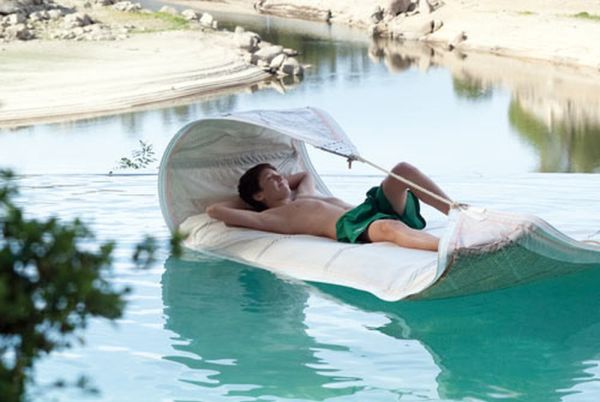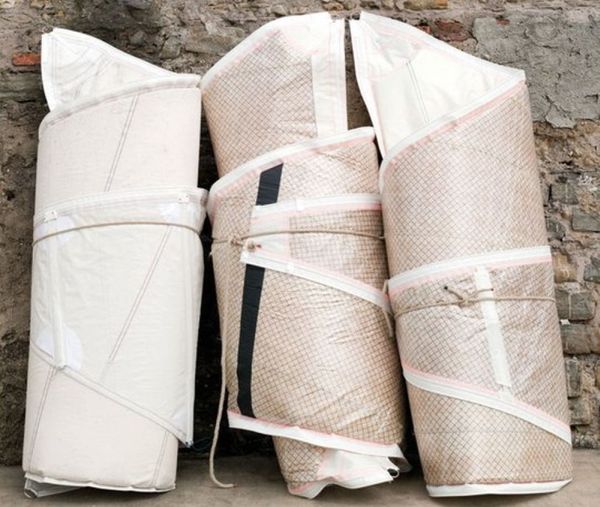 Via: Arq4Design