The COVID-19 pandemic has made people more aware of the air they breathe. Technology companies such as Dyson realize this and are thus working out ways to clean up the air indoors of all possible micro allergens. Consequently, Dyson has come up with its latest generation air purifier with new solid-state formaldehyde sensing technology.
The air purifier is specially designed to capture ultra-fine dust and allergens, even destroying potentially dangerous VOCs including formaldehyde. Packed with the all-new solid-state formaldehyde sensor and sealed HEPA 13 standard, the new Dyson Purifier ensures a cleaner home environment.
Unlike traditional gel-based formaldehyde sensors, the Dyson formaldehyde sensor uses an electrochemical cell that does not dry out over time. It works alongside Dyson's unique algorithm to precisely monitor formaldehyde levels – intelligently ignoring other gases which are detected by a dedicated VOC sensor.
Dyson engineers have also engineered the machine airflow pathways to achieve sealed HEPA 13 standard filtration. It not only ensures that no air bypasses the filter but also blocks any potential leak points through which dirty air might enter into the space again.
Dyson's Selective Catalytic Oxidization (SCO) filter continuously destroys formaldehyde at a molecular level. The catalytic filter has billions of atom-sized tunnels that are of optimal size and shape to trap and destroy formaldehyde. This new purifier is claimed to capture H1N1 and 99.95-percent of particles as small as 0.1 microns such as allergens, bacteria, pollen, and mold spores.
Also Read: IKEA FÖRNUFTIG Air Purifier Now Available in the USA for Only $55
Dyson Formaldehyde air purifier range is 20-percent quieter than previous versions and has an Auto Mode that enables the device to maintain a preferred room temperature and air quality levels. There are more features like control with the Dyson Link App and also by voice control.
If you are concerned about the continuous off-gassing of formaldehyde from living room furniture, Dyson's new Purifier Formaldehyde range is a viable solution for you. It is priced at $749.99/AU$999 and is expected to go on sale in Australia starting May 27.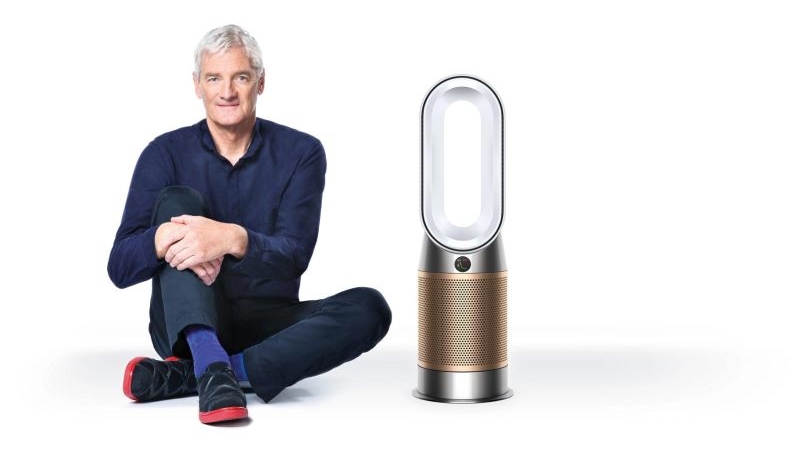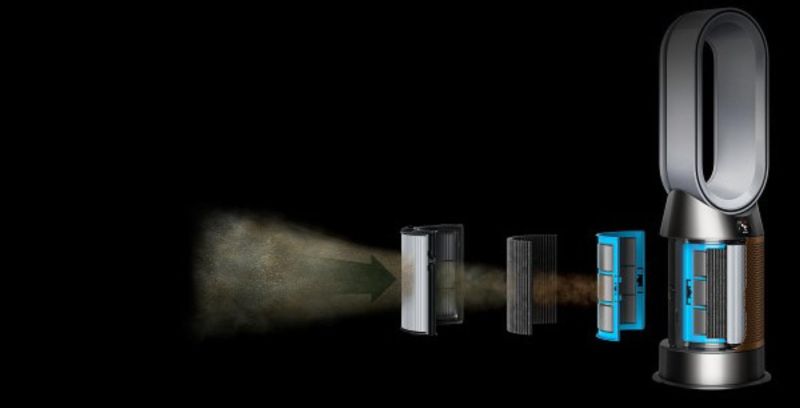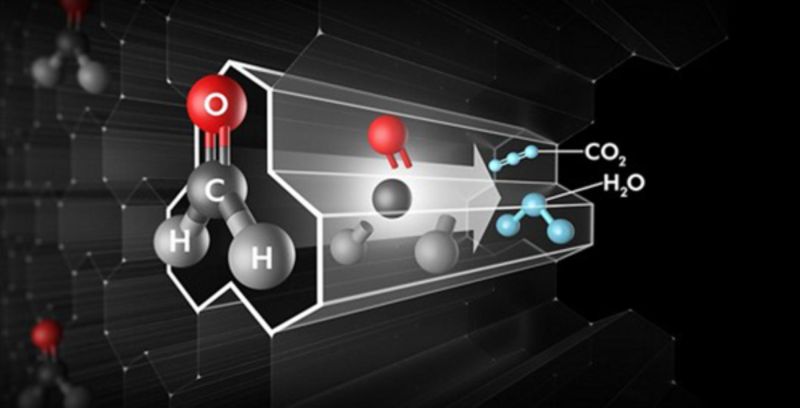 Via: Dyson