Dyson amassed fanfare with the launch of bladeless fan and air purifier combo a few years back. The company is back in the limelight with its plans for a wearable air purifier. Dyson has filed a patent for a pair of headphones that would clean the around the wearer.
The patent application published by the UK's Intellectual Property Office on 29 January, 2020, reveals that a new headphone with a built-in air purifier is among future plans of the company.
The patent filing counts air pollution as an increasing problem, which has a significant impact on the demand for a portable device that can filter out pollutants. Bloomberg reports the new headphone incorporates within a filter and a nozzle that provides purified air to the user.
According to the patent, the ear cups contain motors that spin at around 12,000 rpm and draw in approximately 1.4 liters of air per second through a filter for removing dust and bacteria. The filtered air then passes down the wearer's mouth through a nozzle.
Bloomberg first reported about the Dyson wearable air in 2018 and since then only been legal documents have been floated and nothing concrete is seen on the ground. The patent notes the headphones with air purifier will be completed by 2023 but we'll all have to wait and watch.
Also Read: Dyson's New Lightcycle Morph Lamp Adapts and Transforms with Your Day
Dyson isn't the first to reveal such a wearable air purifier, Ao Air debuted Atmos Faceware – a clear face mask with air filter, at CES 2020.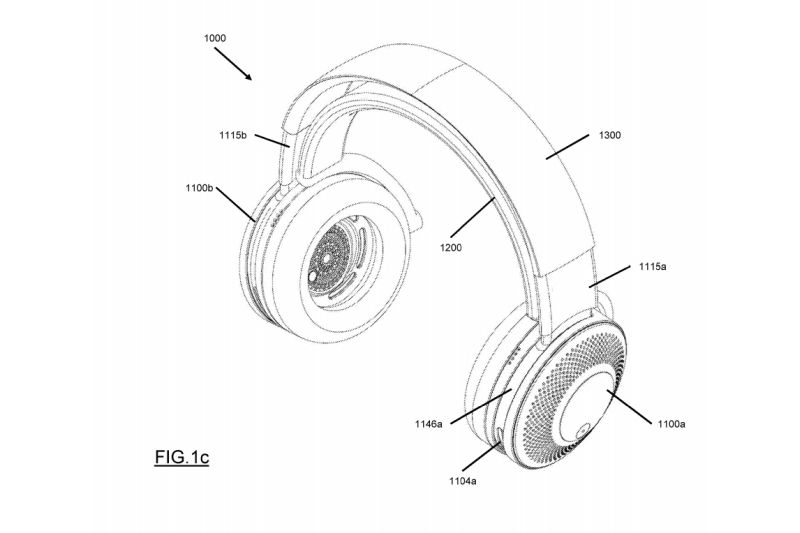 Via: TheVerge