Nestled on a greenish landscape in Kvivik village, Denmark, these igloo-shaped houses provide breathtaking views of the bay and mountains around the Faroe Islands. Named Kvivik Igloos, these tiny, prefabricated wooden dome homes were built by Danish engineer Ole Vanggaard and Faroese architect Kári Thomsen in 2000 as prototype of their geodesic architecture concept. Furthermore, the green roof adds visual interest to the building as well as helps it blend into the surrounding area.
The concept of igloo shaped house is realized using the basic polyhedra shape, the icosahedron, transforming it into wooden plates of hexagons and pentagons. Each dome home consists of 21 hexagon and pentagon-shaped plates in pinewood and Canadian Douglas plywood. There are also skylights and windows to bring in a lot of natural light to the interior. The geometrical shape gives it looks of a mysterious hobbit cottage.
The architects have come up with quick and easy assembled dome home kits that are mounted only with iron bolts, making it a sustainable housing solution. They have ventured to create a geodesic home using plain wooden plate structure, without using any special connectors.
Also Read: Build Your Own Dome Home Economically with EconOdome DIY Kits
Kvivik Igloos are also claimed earthquake and hurricane-resistant and usable in all climatic zones. They are currently produced by Easy Domes Ltd.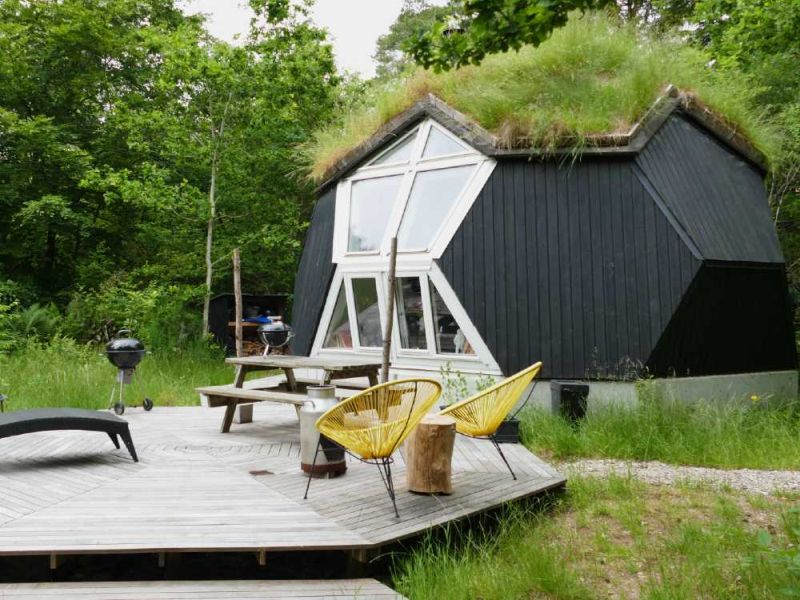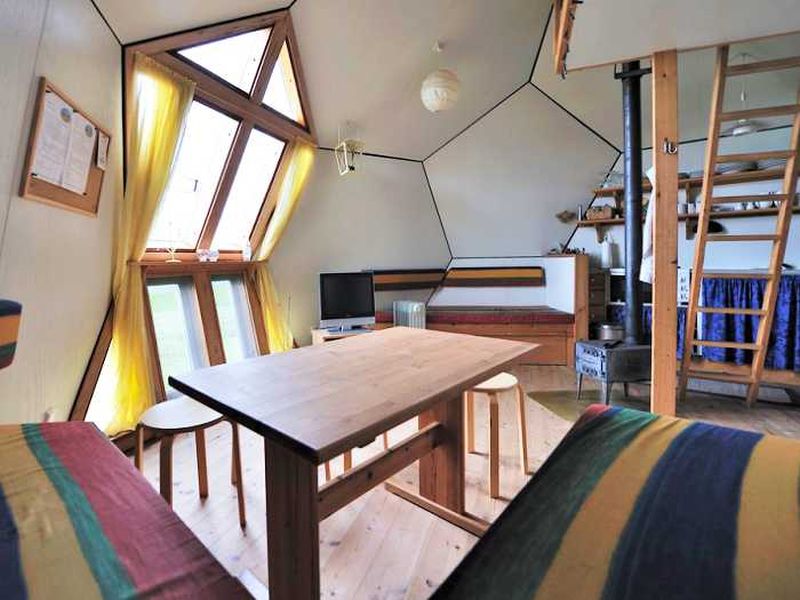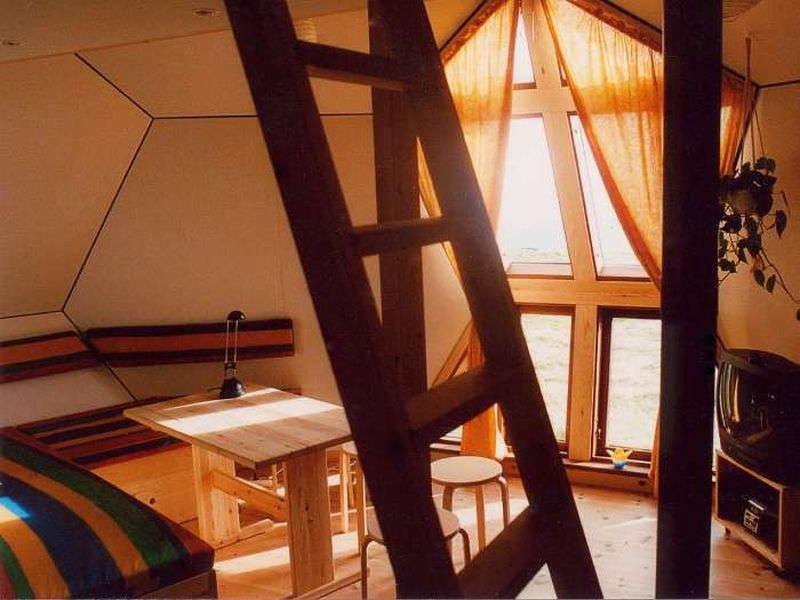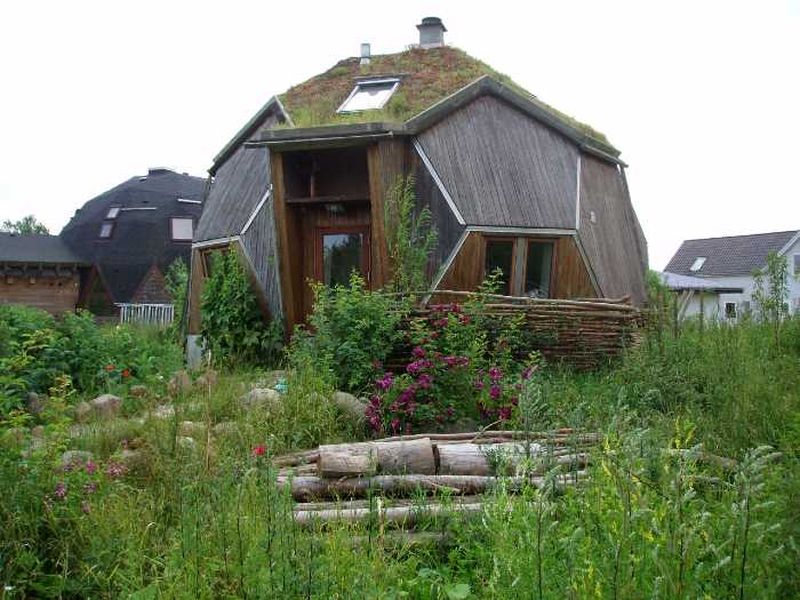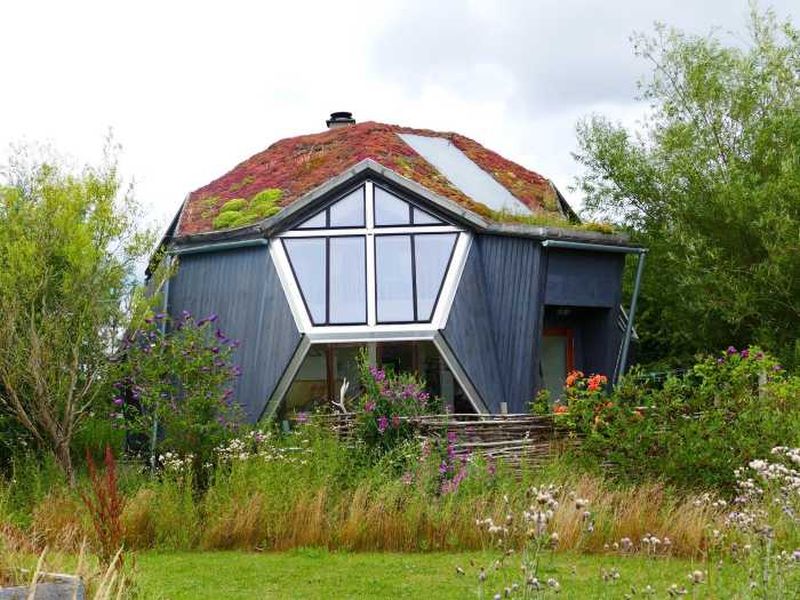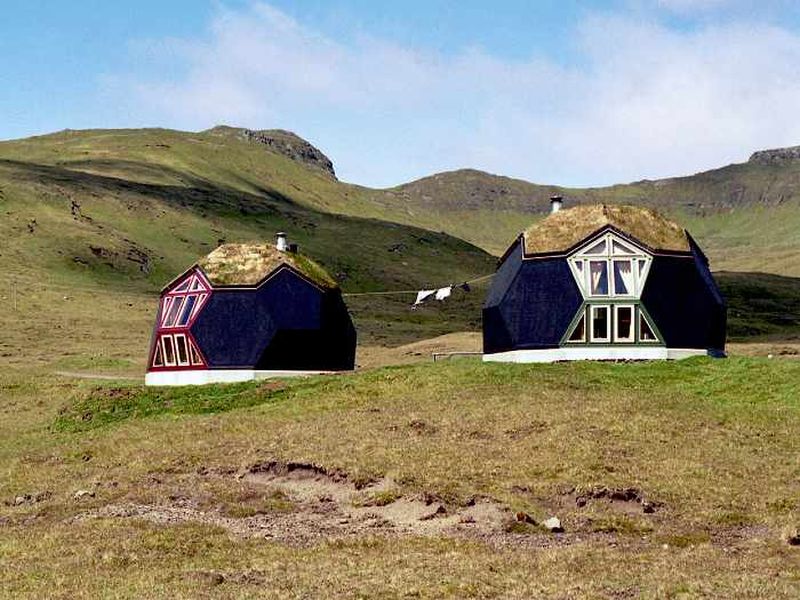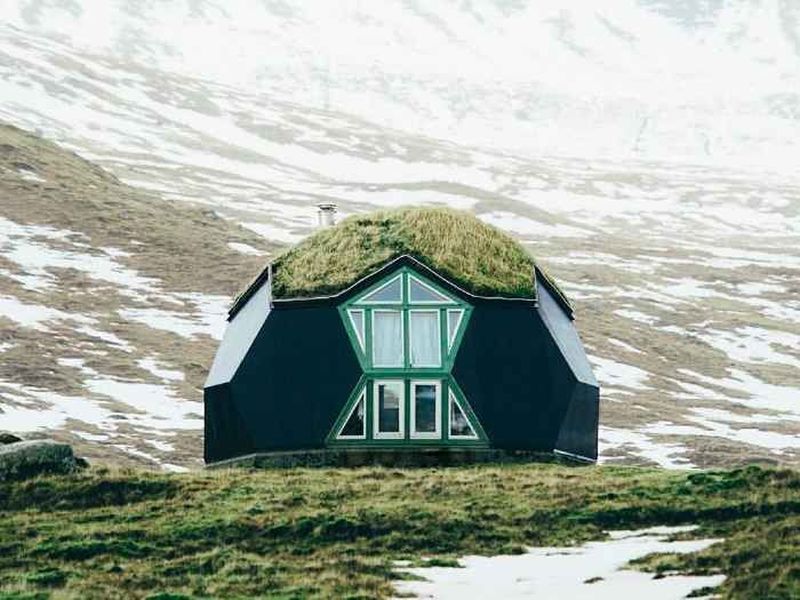 Source: A Design Award & Competition
Updated with information and photos on 4-27-2023