Walls are an essential part of any home, not only to provide structural strength but also to act as a canvas for bringing out your creativity to decorate your interiors. From painting and wood-paneling stone and tiles, there are many ways to beautify walls. But if you're looking for an alternative to decorate walls without pictures, you're at the right place.
Well, in that case, you can use your inner creativity to fill up the blank walls with vivid colors, textures and patterns. So, it is better to decorate your walls using recycled trash, isn't it? Using recycled materials, you can create various fun and artistic wall-hangings to spruce up your home interior. This way you'll not only be able to jazz up your surroundings but also contribute your bit for the environment.
Here are some easy and fantastic ways to decorate walls without pictures.
# Posters or wallpapers
Are you crazy about music, a particular music band/artist, or any sportsperson? If yes, then you don't have to think too much as to what should go on the walls of your room. You can break the monotony of the blank walls using posters of any of your favorite artist or band. However, if you want to give your walls a little more elegant touch, you may organize the posters systematically. On the other hand, you can also use certain DIY materials to create photo frame like outline around specific posters. This is a more chic way to dress up your walls without spending a hefty amount.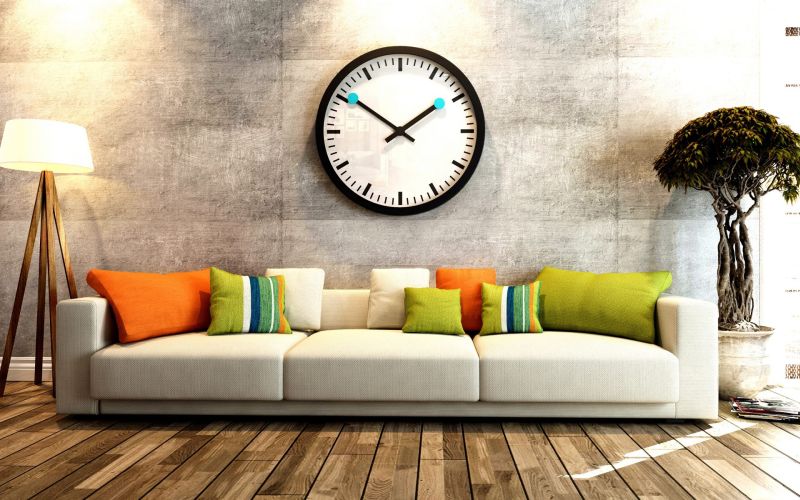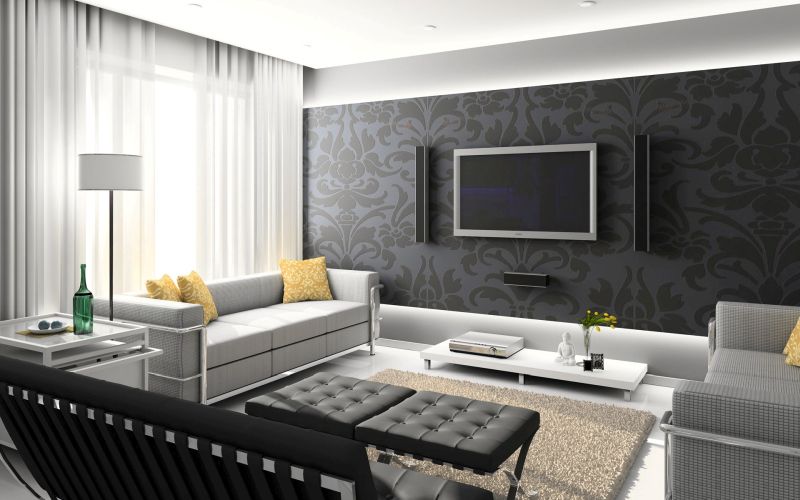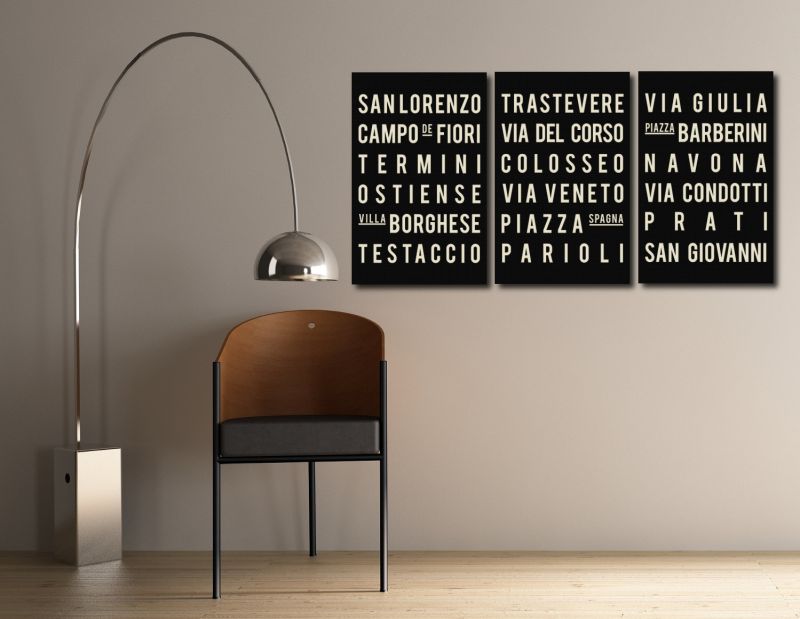 Also Read: How to Decorate Your Home with Flowers
# Wall decals
Wall decals are easily available at offline or online stores to decorate walls of any size. The good thing about these wall decals is that these are quite easy to apply and remove, without damaging wall paint. Plus, these are cost-effective alternatives to expensive wall paintings. Available in various shapes and sizes, wall decals also give you the freedom to experiment with your walls. If you're born with the creative nerve, then you can create DIY wall decals yourself using few chart papers and other recycled materials.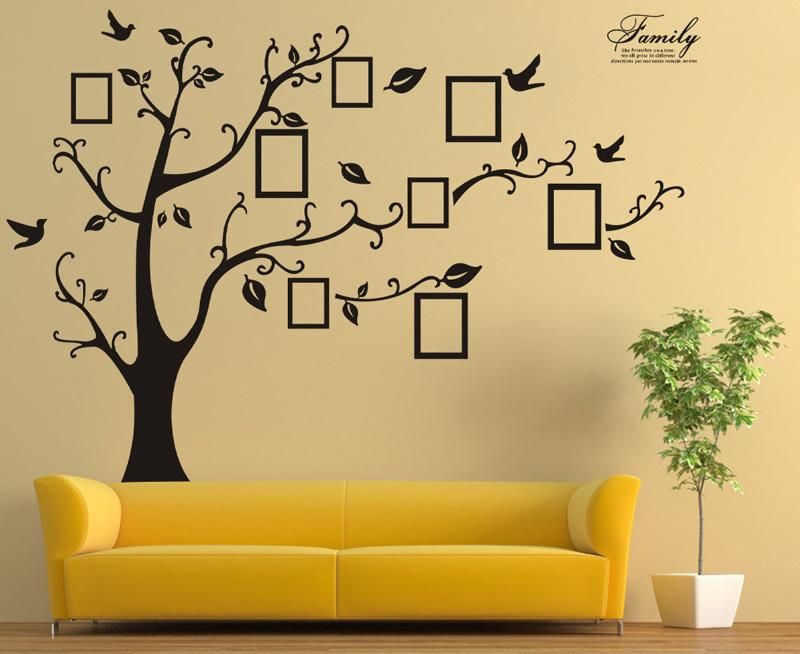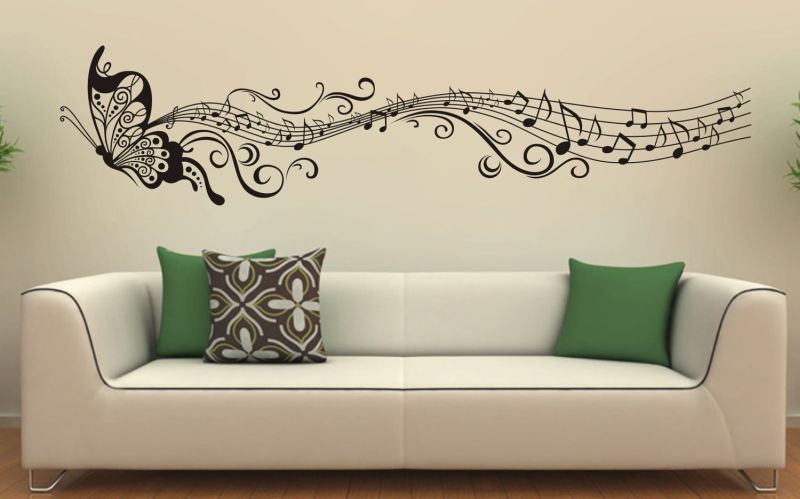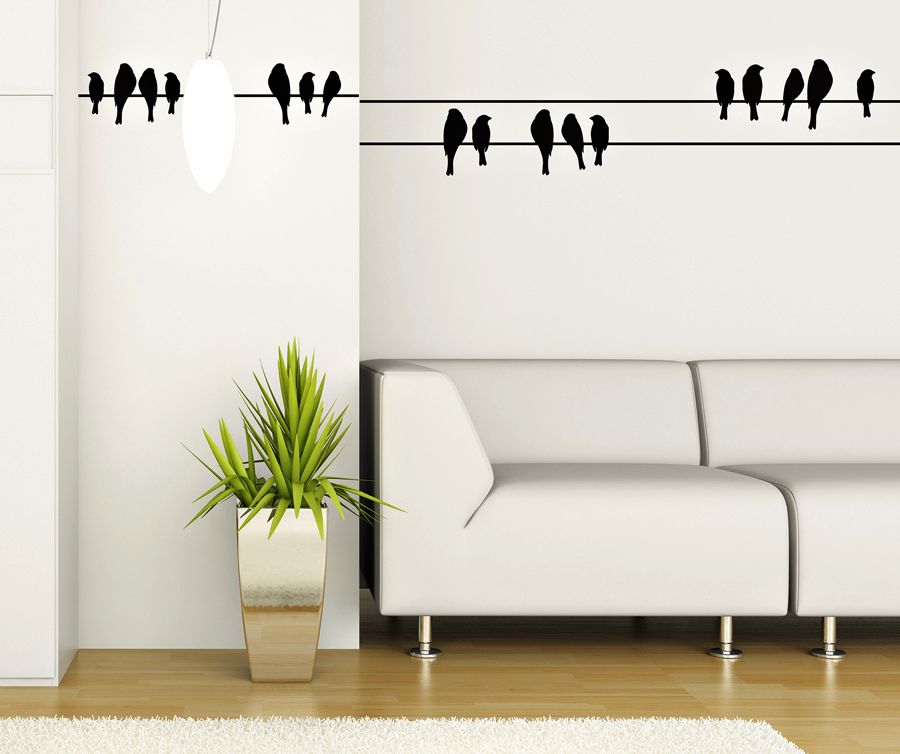 # Driftwood branches for wall decor
Tired of boring square or rectangular wall frames? Give a fun twist to wall hangings using found driftwood branches. For this minimalist project, all you need is collect branches of different lengths and shapes. Remove rough edges, buds, and unnecessary growths with the sander to give a smoother appeal. Use spray paint that goes well with your wall color and the strong twiggy tree branches are ready to be mounted on the wall using small metal brackets. Try to keep the size of brackets as small as possible so that they don't spoil the overall appeal of the wall and art.
The asymmetry in design is great for hanging photographs or other decor objects on it. If you don't want to overload the branches with picture frames or other objects, simple wrap LED lighting strip around them to bring that rustic appeal of the woods into your living room.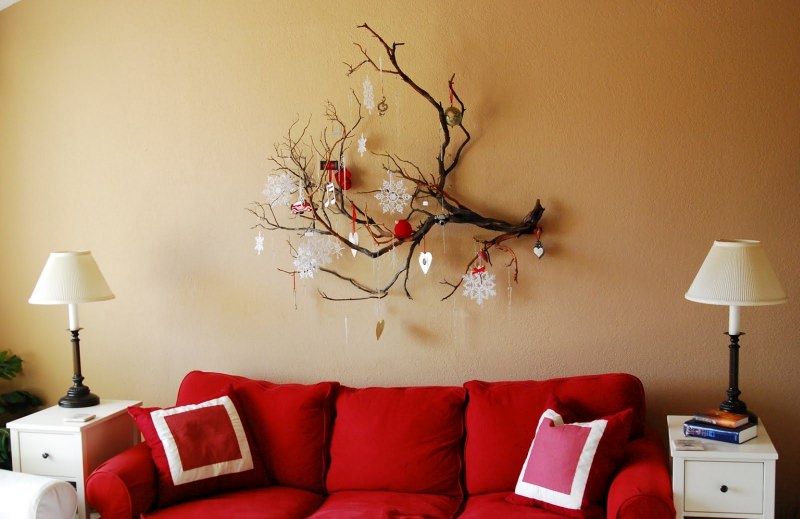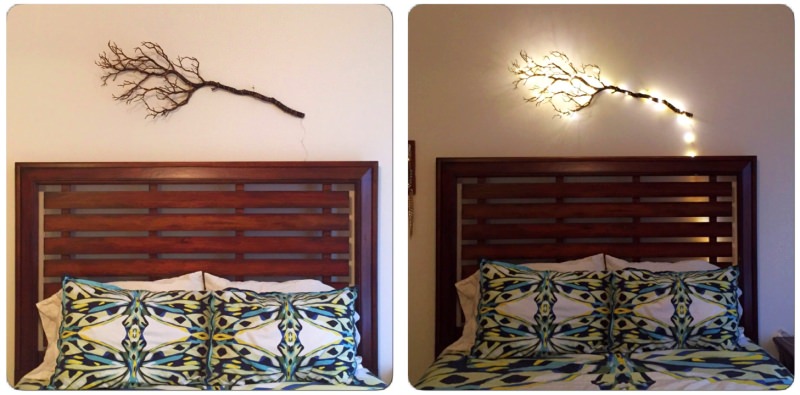 # Clipboards
Clipboards can be used to form an attractive gallery wall. These are extremely easy to find and give an industrial appeal to any place. You can paste your childhood photographs or other memorable photographs of your school, home or office on the clipboards. Afterwards, these can be fixed on the walls to create a wonder art gallery within any contemporary interior. It is a great décor idea for your office, home, or any place you like.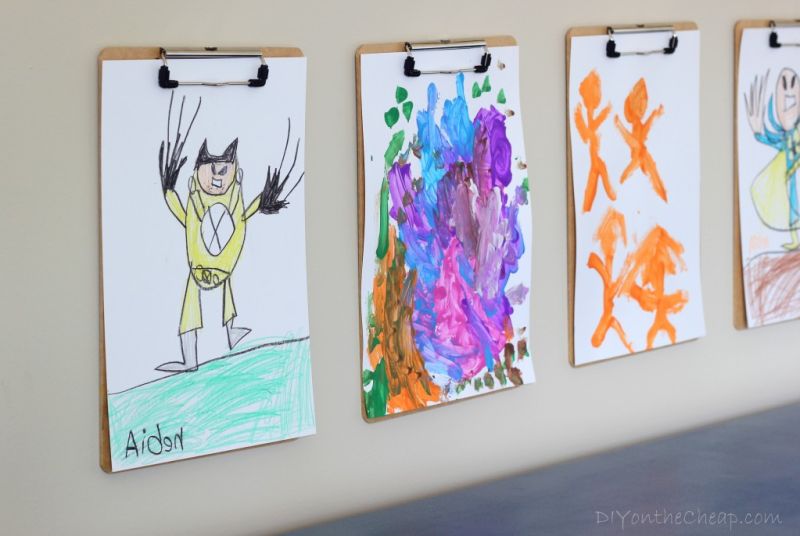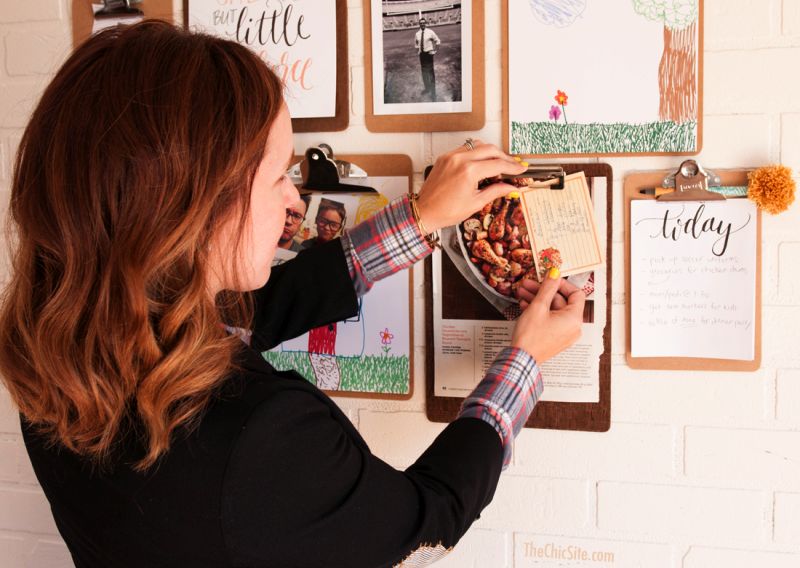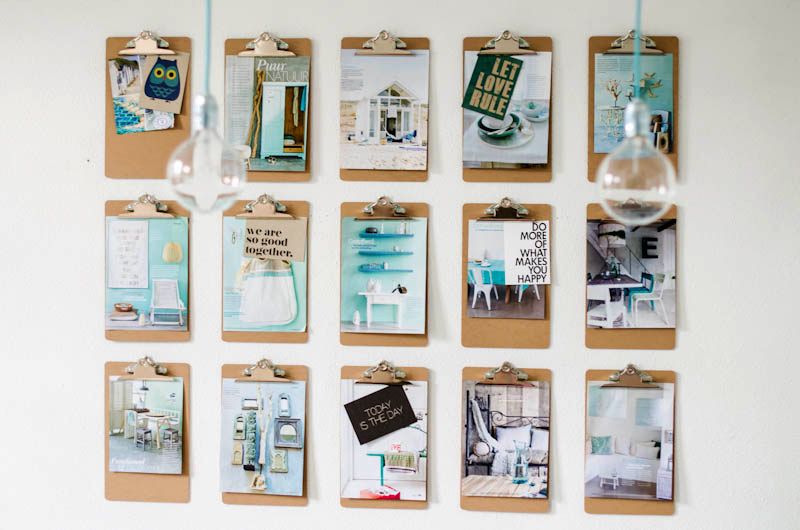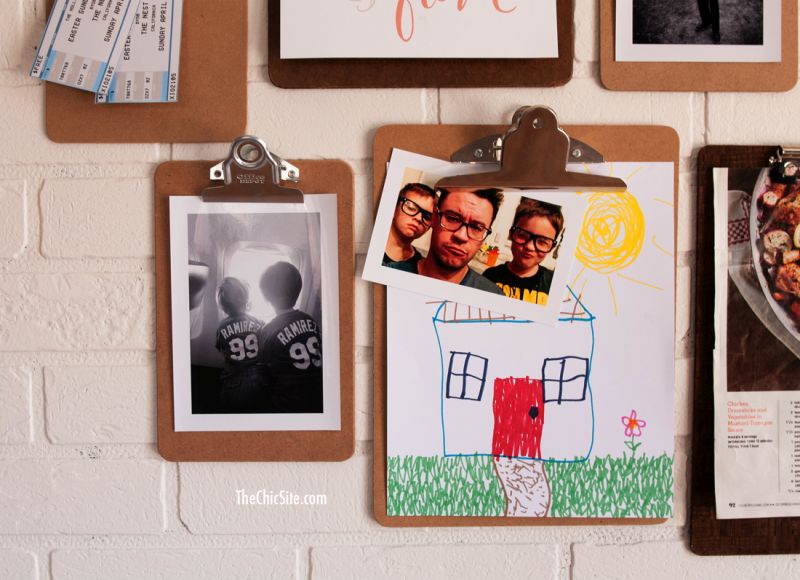 # Strings and clips
Another cool way to decorate your walls without frames is using Christmas strings. Well, this doesn't necessarily need to be done on a special occasion. The simple trick can be used to casually decorate walls of your living space. All you need to give your walls a festive makeover is attaching light strings in a zig-zag fashion using multiple nails or cello tape. Hang few photos through the string using paper clips or clothespins. The wall décor will look truly whimsical when you'll turn on the lights, giving you flashbacks of good old days.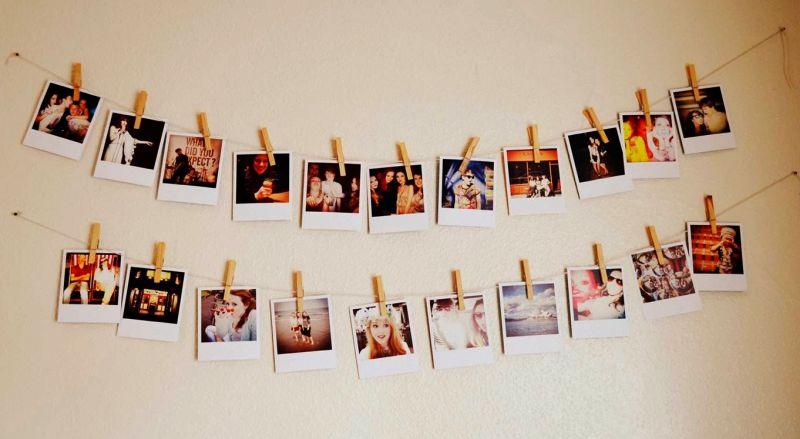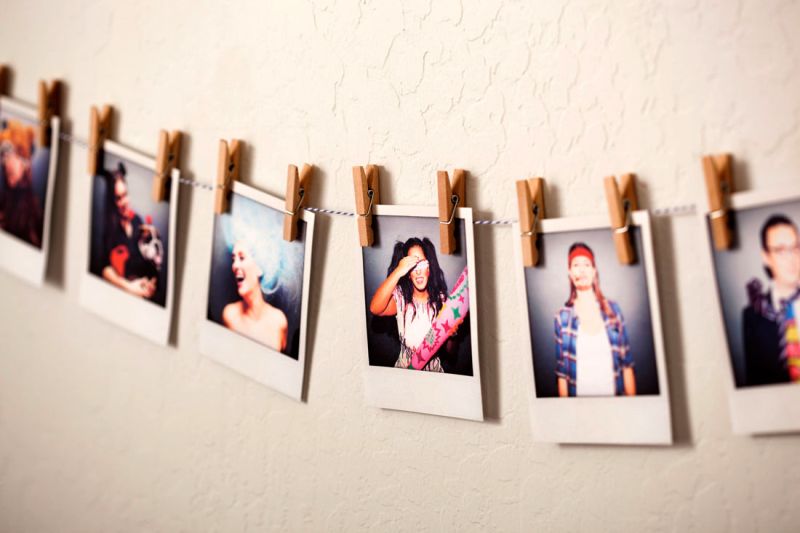 # Washi tape
A trending new way to decorate your walls creatively is using washi tape. Originated from Japan as a masking tape, it is made from Japanese rice paper. Thankfully, decorative washi tape can be used in a number of ways on walls if you have that creative bend of mind. You can make different patterns on walls, outlines for the picture to create picture frames or create wall decals. The best thing about this masking tape is that it can be easily removed from walls when needed.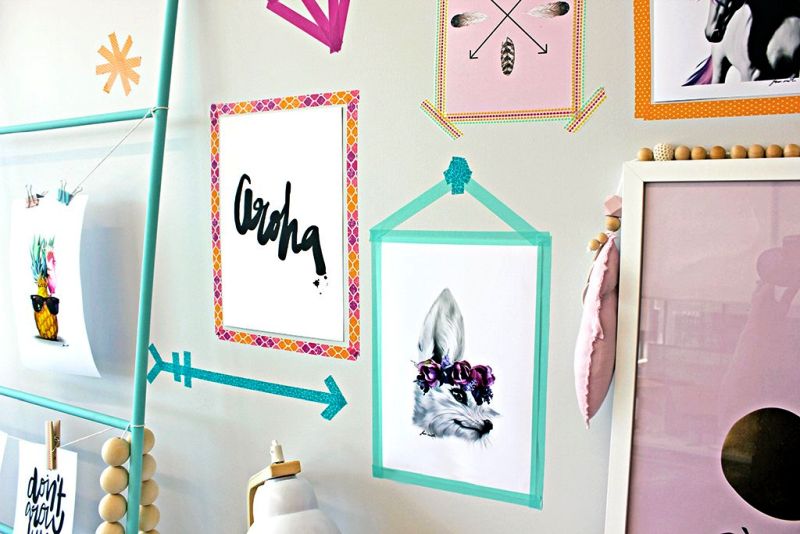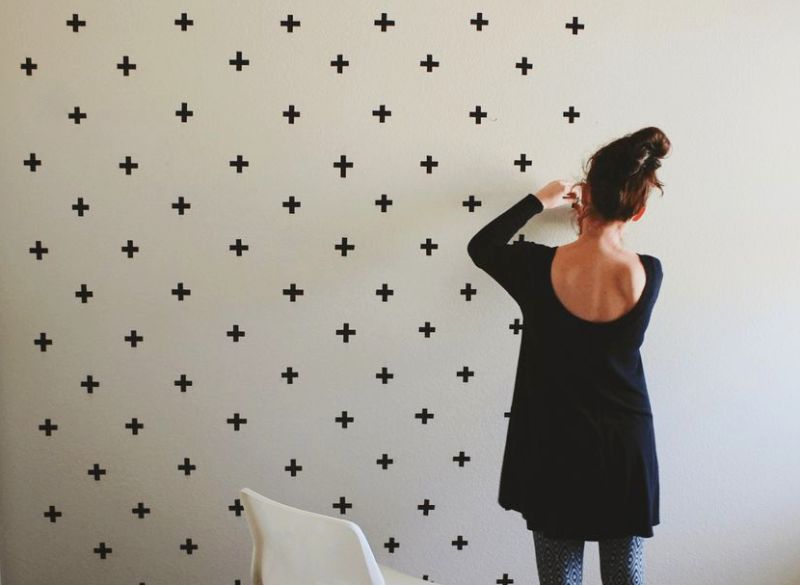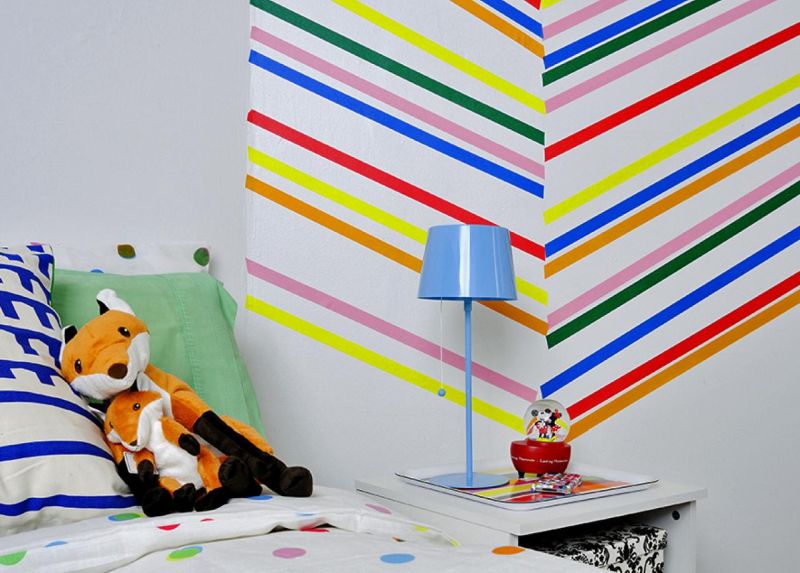 So, these are some of the simple-yet-fun ways to decorate your interior walls without the need for wooden or metal frames. You can try creating some of these affordable DIY projects at home.