There is nothing better than a day spent lazing around while eating all day. To add more fun to your eating habits, US-based industrial designer Seulbi Kim from Rhode Island School of Design has create the coolest cutlery that you can wear on your fingers. Kim has designed this striking fork and knife in an extraordinary jewelry design.
The fork and knife are made of thin brass sheet and beautifully crafted into ring-shaped design with a chain attached to a ring and can also be hanged within your closet when not in use. One can wear this exquisite cutlery on their both index fingers to enjoy eating small meals like fruits, tiny cakes, etc.
Although, it doesn't serve any functional purpose when you need to have heavy meals but surely provides an aesthetic appeal that no one can neglect. The designer's innovation has created something that is not only visually appealing but also useful to some extent. However, we are not sure about commercial availability and exact practical use of this wearable cutlery, but we surely loved its fascinating design.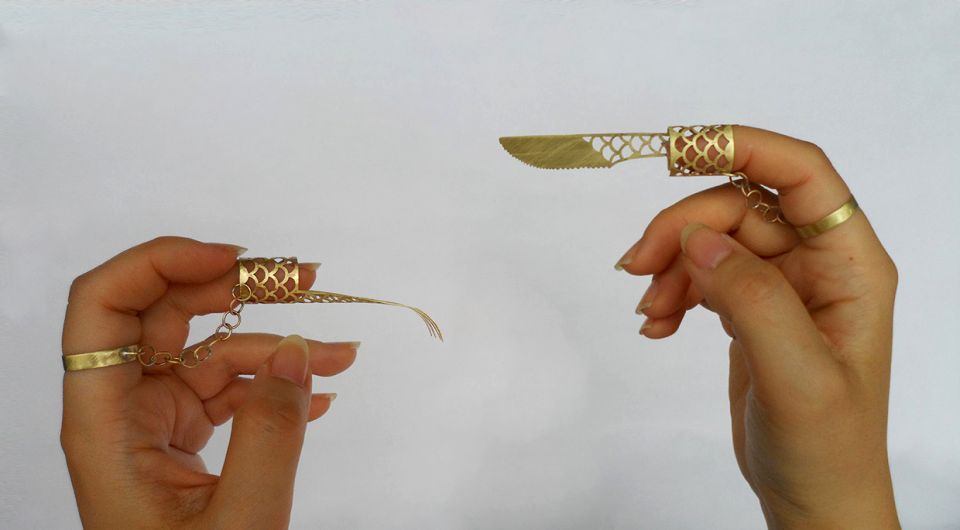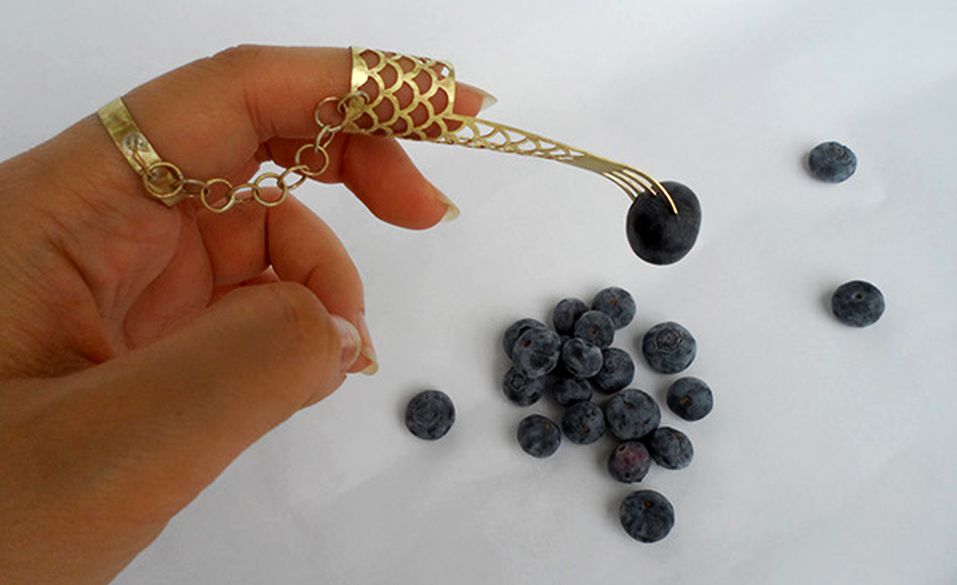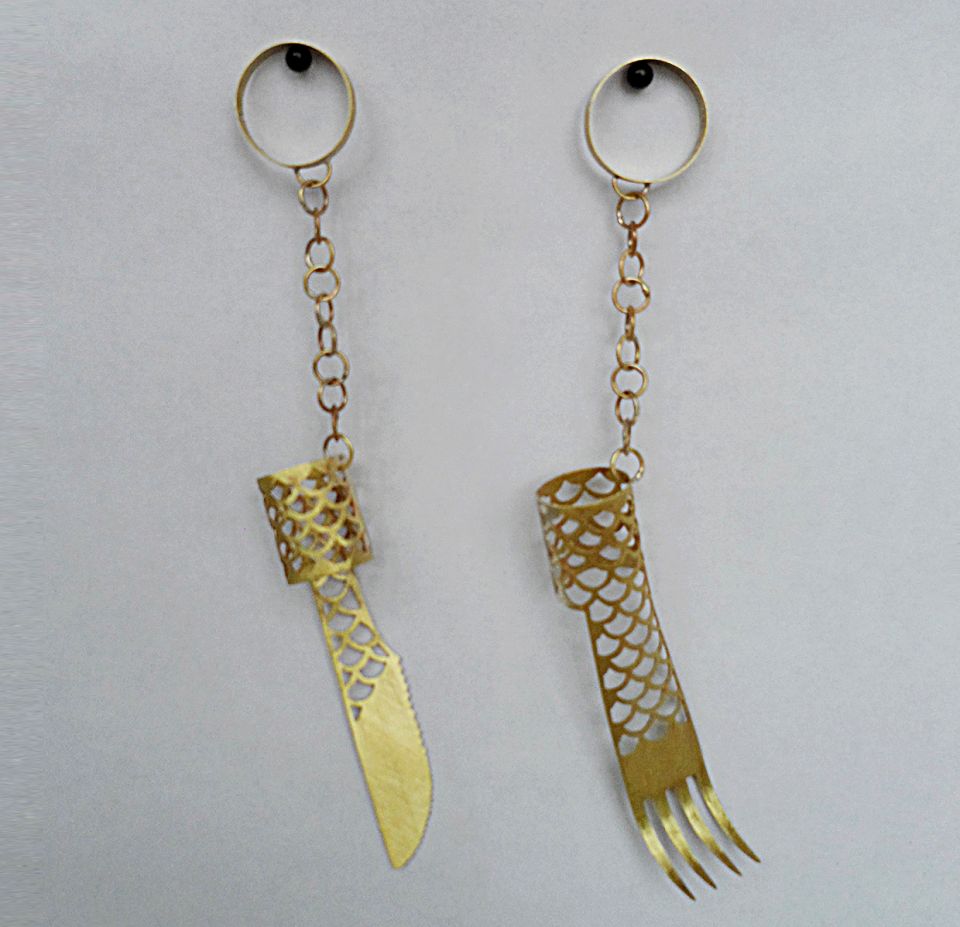 Credit: SeulbiKim