We've seen endless staircase designs but this one from Italian company B PIÙ s.r.l. has something immensely unique. Meet ECLETTICA, a folding spiral staircase that hides within storage space. Interestingly, each of its steps can be used as a storage compartment, bookcase, shoe rack or bottle holder – probably storage space for anything that you can stuff into this vertical stack of drawers.
ECLETTICA is crafted with full attention to details. At first, it looks like a large cabinet but can effortlessly unfold into a staircase with just a push of a button.
It is made of quality materials and comes in a variety of colors that make it a pleasing object for large as well as smaller rooms. It employs innovative technology that allows for maximum exploitation of the available space.
The drawers in the steps help in maximizing space vertically while the closed position of the stairs doesn't block much horizontal space. ECLETTICA folding staircase can be customized according to different ceiling heights.
Also Read: Australian Builder Integrates Wine Cellar into Wooden Staircase
From modern to traditional, the staircase can be designed in a variety of styles according to personal preference. There are even options to choose the style for doors or drawers, as well as include decorative and wood panels on the staircase.
ECLETTICA folding spiral staircase combines aesthetic design and functionality. Would you like to have a secret staircase to access the loft? Read more at the official website.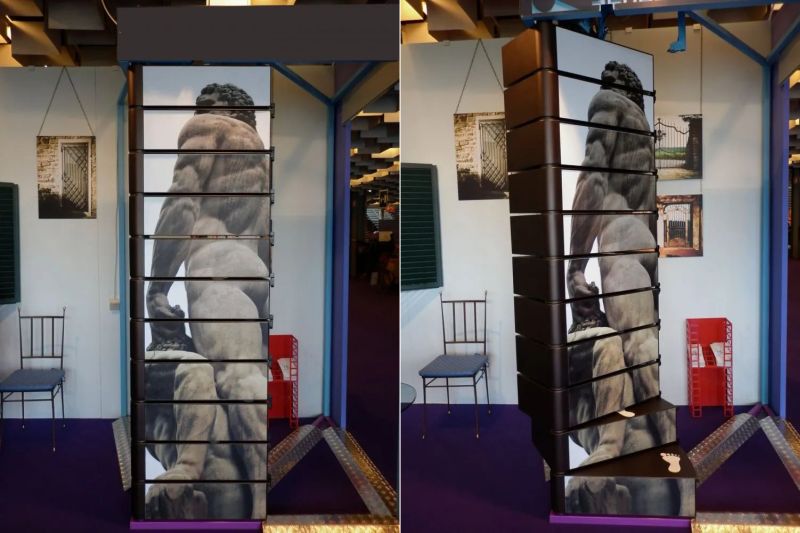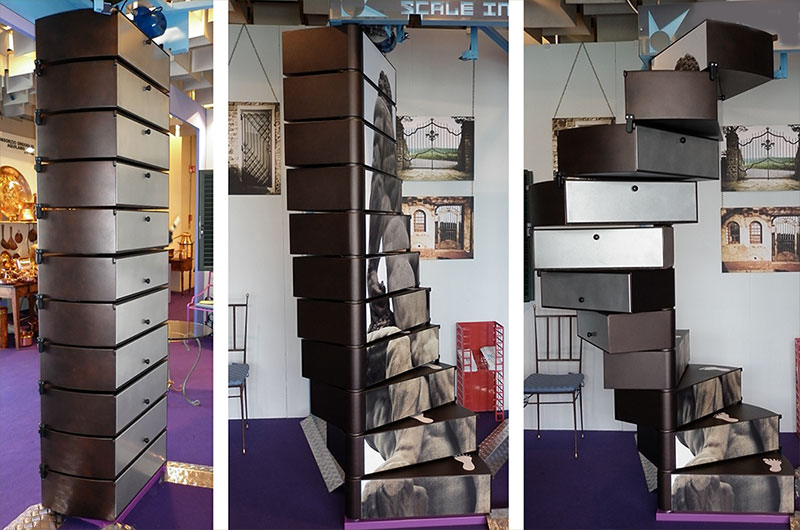 Via: Yahoo