The world is full of creative DIYers who visualize new home improvements and design ideas, but only a few create an impression in people's minds. Case in point, Australian builder Murray Berrill who has built a staircase that doubles as a wine cellar. This one is for the wine lovers who want a cellar but didn't know how to build one.
Mid-way renovating his house, Murry was struck with this brilliant idea and he instantly had it implement. To realize this nifty idea, he used drawers purchased from a hardware store, taking only a week and a half to have them installed in the staircase.
He has recently posted pictures of the staircase on his Facebook Page Murray Berrill Constructions and is receiving an overwhelming response. People are appreciating the clever use of space so much that some want to adopt the idea and some even are exploring new possibilities. Like this comment on Facebook that states; 'Good place to store your photos, in alphabetical order.'
The wooden staircase features integrated drawers with wine bottle inserts. It can store up to 156 wine bottles at a time. What makes it even more exciting is that not only does it store wine bottles, it ensures their temperature with built-in thermometer and insulation. Murry is also thinking of including a cooling system to keep the wines chilled.
Also Read: 15 Smart Ideas to Utilize Space Under Stairs
This wine cellar staircase is built to the tune of approximately 5,000 AUD (approximately $3,000). The idea of hiding drawers into a staircase is certainly a space utilizing option people can inculcate in small apartments and tiny houses.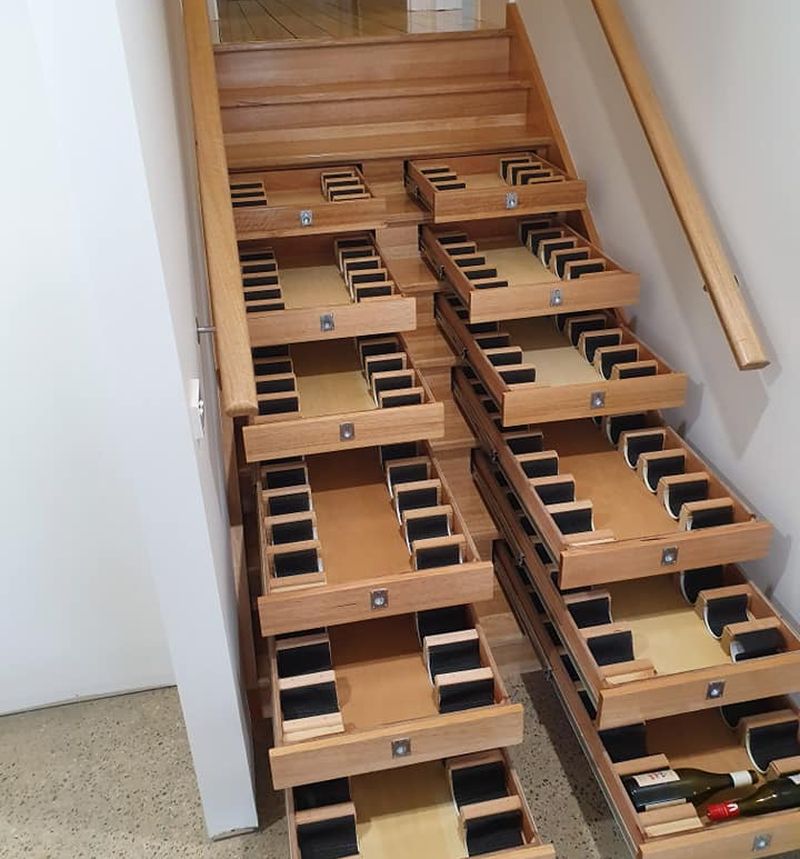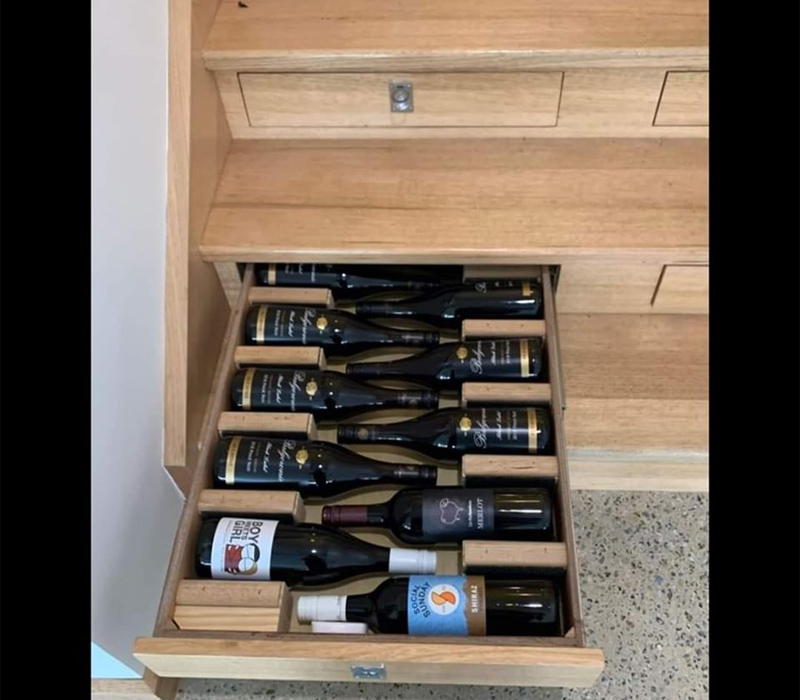 Via: MyModernMet