In a bid to encourage environmental conservation, T&V architects have created Eco-Nest observation cabins to make people more conscious of nature and its saviors. The cabins are visioned to take you closer to nature and help you contemplate and reflect upon the perils of environmental degradation.
Located in the Venetian Lagoon of Italy and shaped by a design team of Paola Tuosto, Lorenzo Vianello and Ada Musta, the cabins are a delight for nature lovers. Guests can spend quality time in these cabins in complete tranquility and a sublime environment surrounded by animals and birds.
Eco-Nest not only adds another feather to the cap of the architectural world but is also bliss to witness. Drawing its inspiration from nature, the Eco-Nest is made in three types of observation cabins. These are all designed from recycled ropes, which are constructed by robots and are stronger than the web of words we weave at Homecrux.
While building the structure, a fabrication process was followed, involving rigorous digital algorithms that mimicked a bird's approach to building a nest. The good part about the project is its maximum efficiency and no material wastage, just as birds would do when building their nest.
Also Read: Michael Jantzen's Sustainable, Prefab M-house is a Home for the Future
Visitors can behold the beauty of nature through discreet holes in the structure to preserve the tranquility of the habitat. The lowest cabin of the three configurations makes it possible for people to get close to animals to observe their habits.
The tower seems to be floating in the air and offers a full sensory experience to the visitors. The lattice structure protects you from the scorching heat of the sun and offers shade as you enjoy nature to its fullest.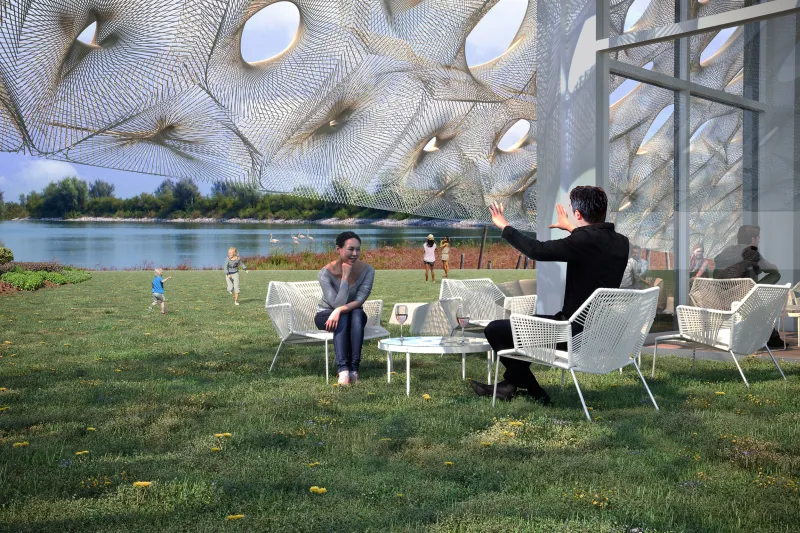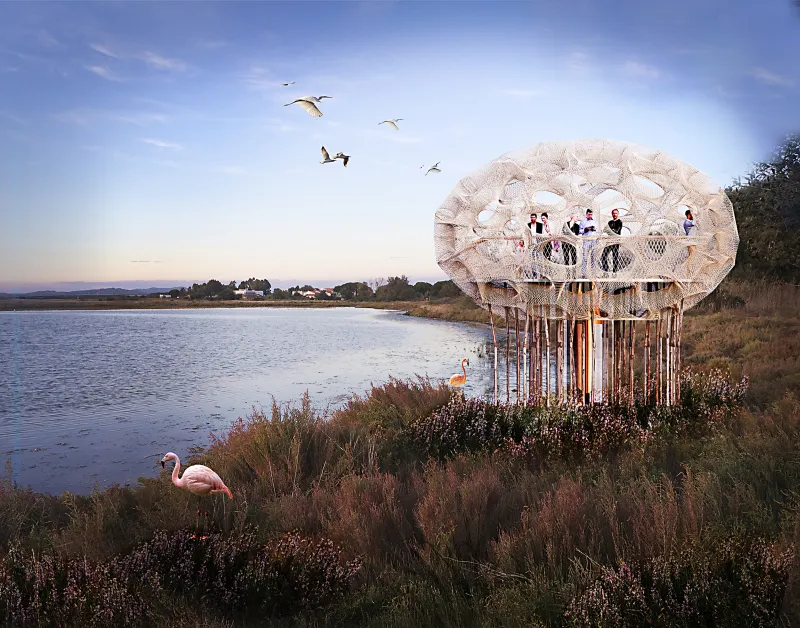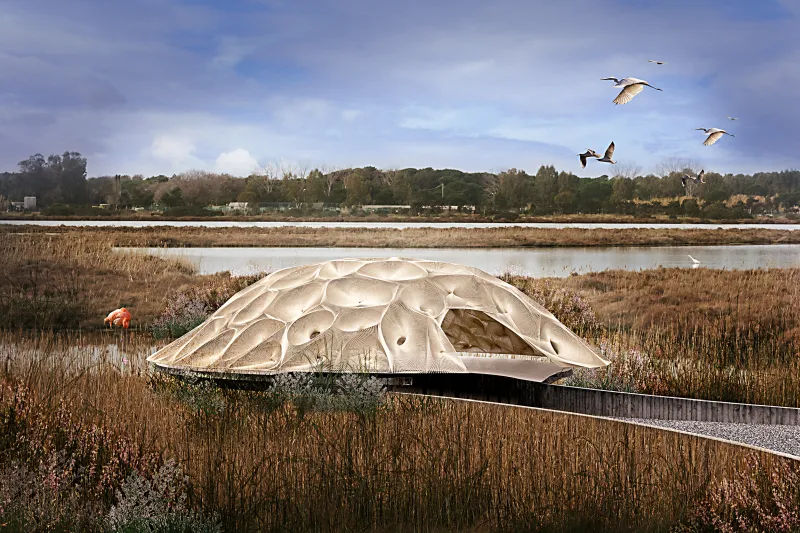 Via: designboom