Belgium-based graphic designer Stefaan De Croock, popularly known as 'the Strook' often creates interesting and distinctive street art murals by using redundant wood planks, paint and doors. Even this time he has come up with an exceptional street art called 'Elsewhere' for Gijs Vanhee's Mechelen Muurt.
This spectacular wallart is made from recycled wood and doors, showing effective use of waste materials. For Elsewhere, the artist has used discarded woods and planks; the whole project is done by retaining the original state of the material. The recycled planks, woods and furniture are preserved in their original state and shaped as per the final image.
According to Croock, making faces from discarded woods add new life and story to the tedious wall structures. As Elsewhere is placed on the sidewall of an old furniture factory in Mechelen, the factory which was near to the old destroyed house whose remnants are still visible.
The fragile and lagging pose of the figure on wall, beautifully expresses soothe and peace of being at home. Creating something without using paint and yet expressing so much is in itself an art. We have to admit that Croock's work highly elucidate and converse itself.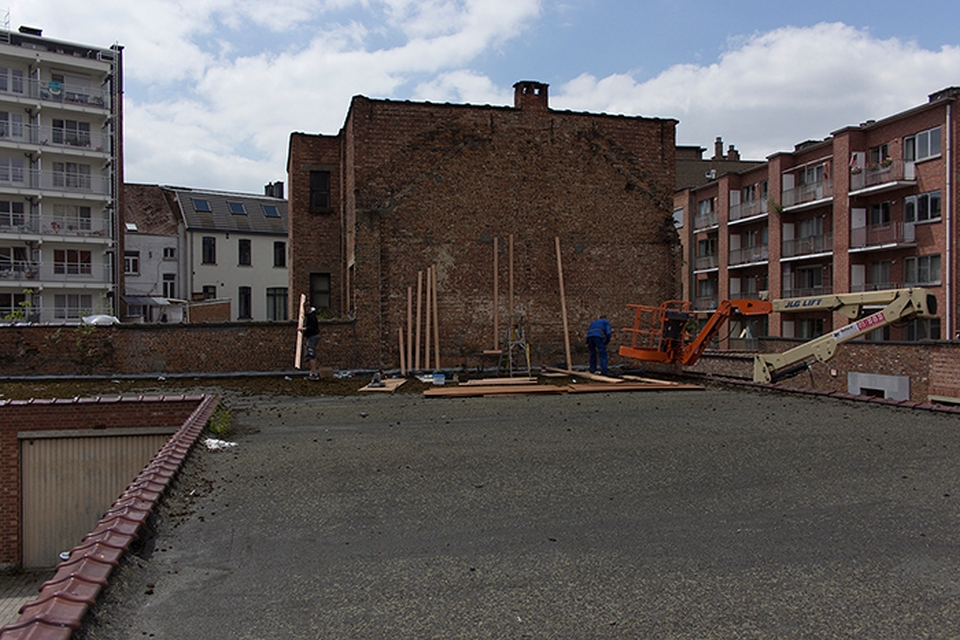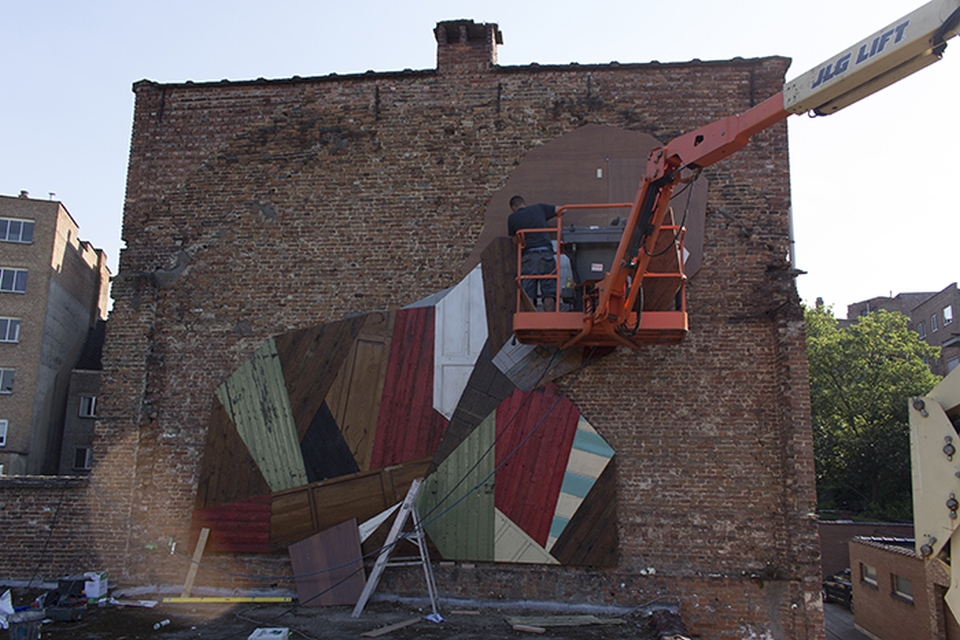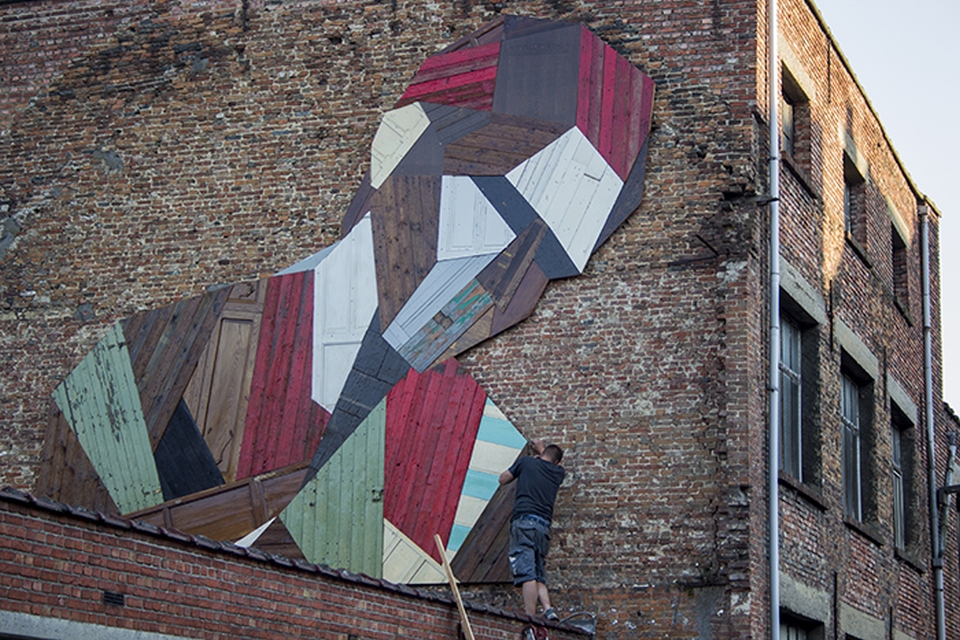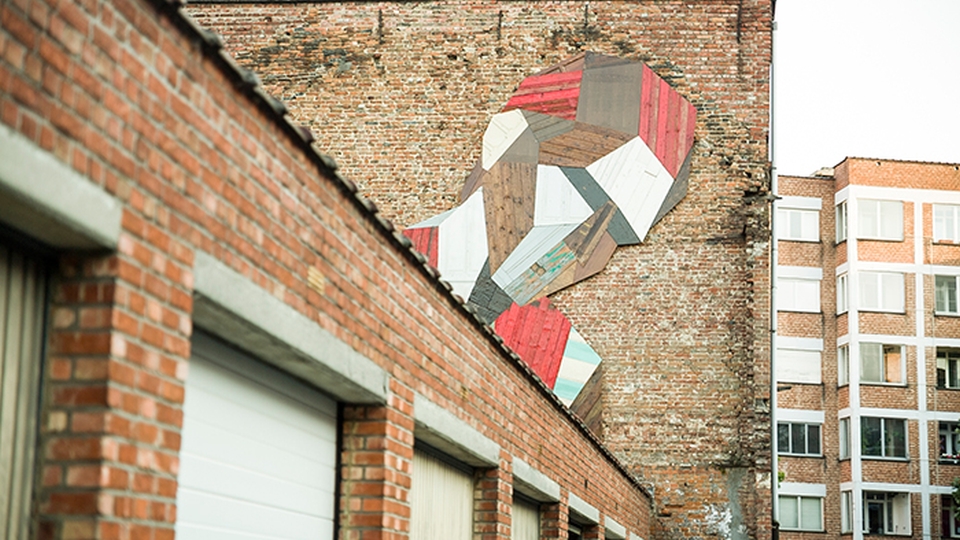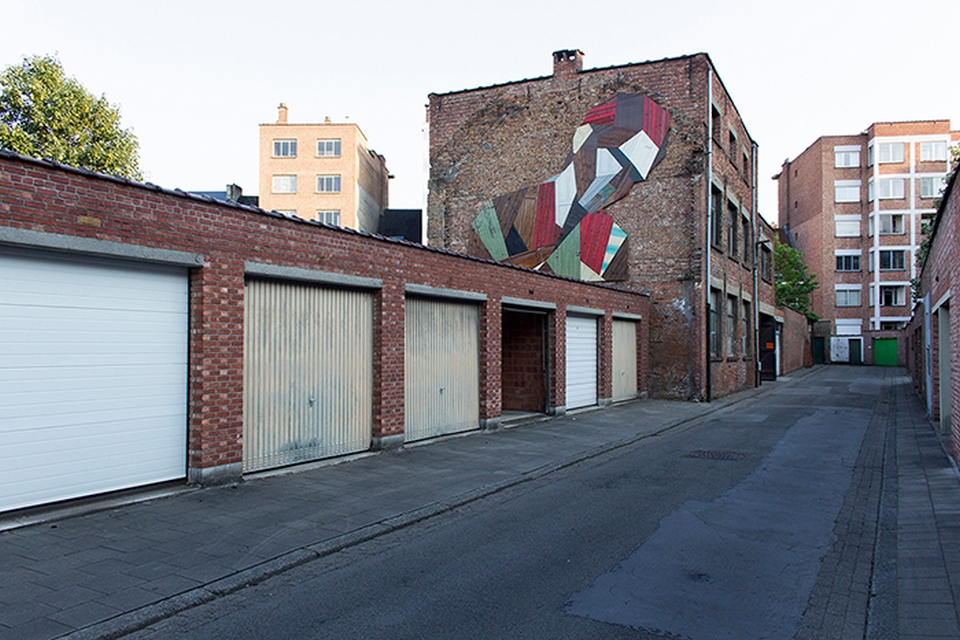 Via: MyModernMet