Your oral hygiene mostly depends on how well you brush your teeth. Encompass toothbrush promises a quicker and more comprehensive new way to brush, with a unique design that conveniently and rapidly cleans half of the mouth at once.
Designed and developed by a team of top dental industry professionals – including the former director of engineering at Sonicare – the innovative Encompass electric toothbrush has a bristle-lined, J-shaped mouthpiece. Its J-shape allows it to self-adjust to the shape of your jaw, even to any irregular teeth alignments. It applies the right pressure, intensity, and angle for efficient brushing in just 20 seconds.
All you need to do is to put the brush in your mouth and turn the power button on, it will automatically shut off when one side is cleaned. Then, repeat the process to the other side of your mouth.
Also Read: Amabrush automatic toothbrush cleans teeth in just 10 seconds
The brush covers both the upper and lower set of teeth in one go, as a silent inflated pump causes the bristles to vibrate against the teeth 100 strokes per second, reaching even the difficult spots. Encompass requires less physical efforts, making it perfect for people with limited dexterity, Parkinson's or tremors. You don't even have to worry about kids not brushing their teeth accurately.
The studies show that only one in 10 people brush their teeth properly. Seeking to revolutionize the oral care industry, Encompass will eliminate problems like user errors. With this toothbrush, 10 out of 10 people will brush correctly.
The Encompass toothbrush is raising funds via an Indiegogo campaign and would start shipping in May 2020. The estimated retail price for this game-changing toothbrush is $189, but early birds can get it for $99. So, hurry up and get this toothbrush for flawless and effortless brushing.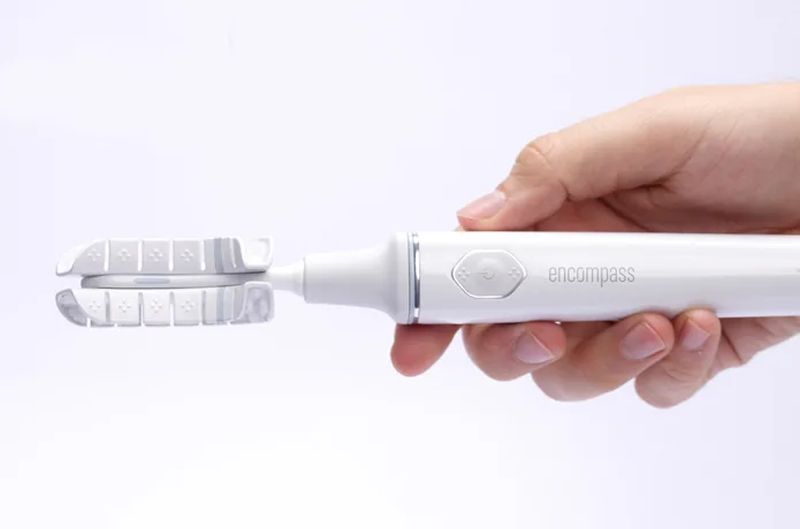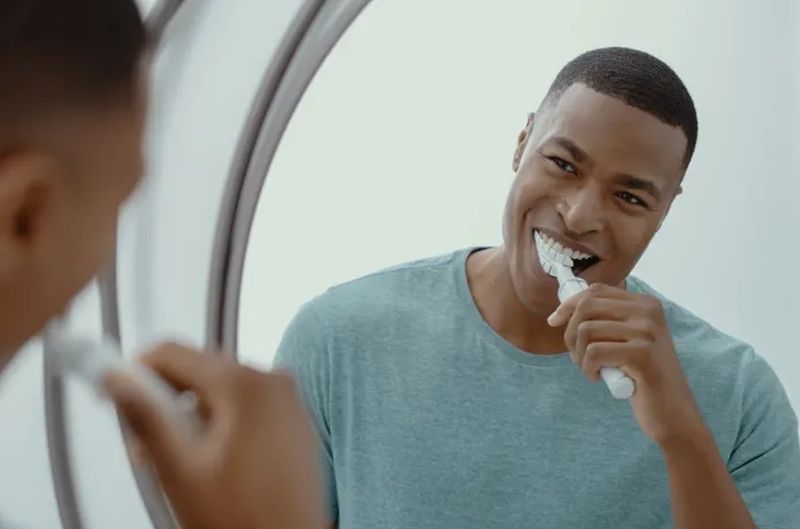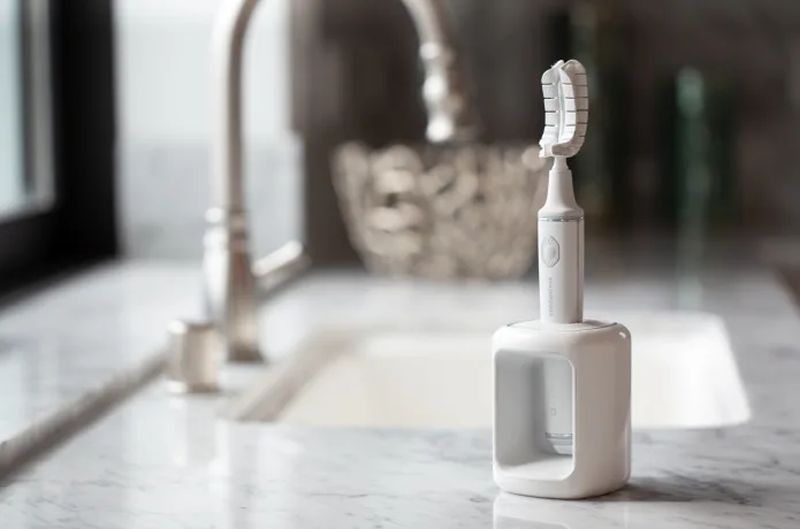 Via: designboom