Ethimo is no stranger to us. The Italian firm creates high-quality outdoor furniture with finesse. The brand has now added a new lounge bed designed by the famous French designer Patrick Norguet to its lavish line-up of Swing furniture.
Swing is a collection of lounge and dining furniture with a dual structure, an external metal layer with an internal layer made of teak slats. The combination of these two layers gives rise to the Swing collection. The highlight of the collection is the new alcove Swing lounge bed with curtains. Balancing alternation of lines and materials, the lounge bed is carefully designed to fit the requirements of an outdoor bed.
Finished in natural teak and pickled teak, the lounge bed is 230 cm and 182 cm in length and width, respectively. The fluttering curtains augment the beauty of the furniture. The sliding curtains and soft fabric that mark the ceiling of the lounge bed also offer shade and shelter from the blistering sun.
Not compromising quality and comfort, the lunge bed is poised on a stainless steel frame, which also marks the boundary and edges of the entire piece. The stainless steel frame is available in two color options: Sepia Black and Warmwhite. The Swing lounge bed is complemented by a soft mattress that offers the same support and ease as a bed, and has the option of adding decorative cushions to make it even more comfortable.
Also Read: Studiopepe Sling Chair For Ethimo is Inspired by Vintage Camping Seat
The furniture is meant for relaxation and created for a secluded outdoor setting. Enjoying the outdoors in the utmost comfort, the cocoon architecture of the Swing lounge bed evokes solidity and sturdiness, making it ideal for lounging at a beach or the poolside.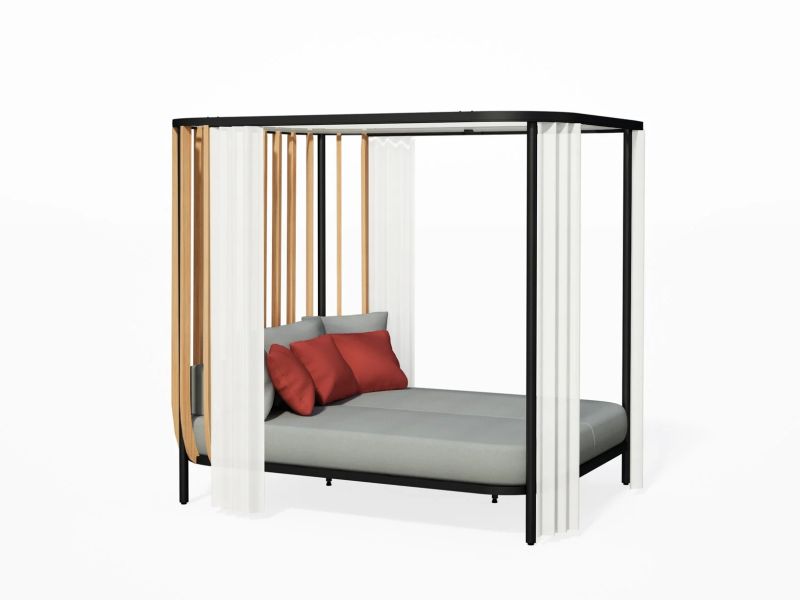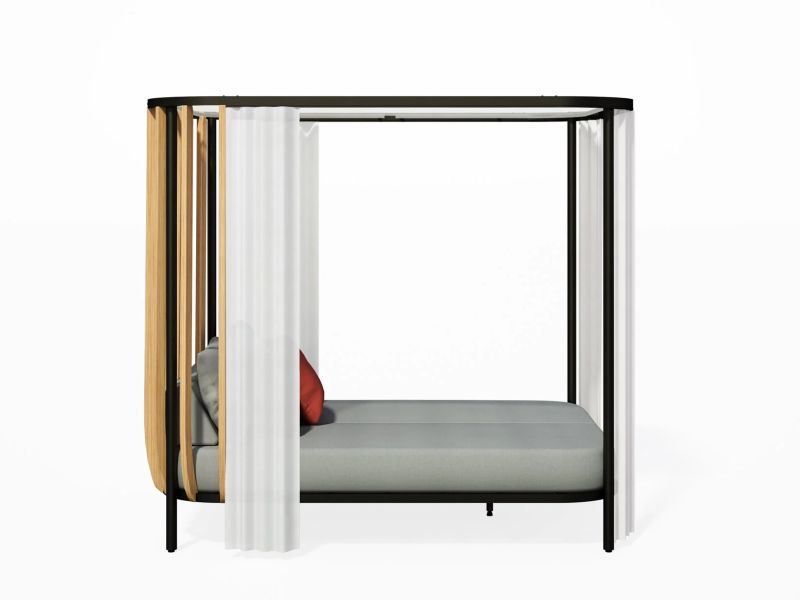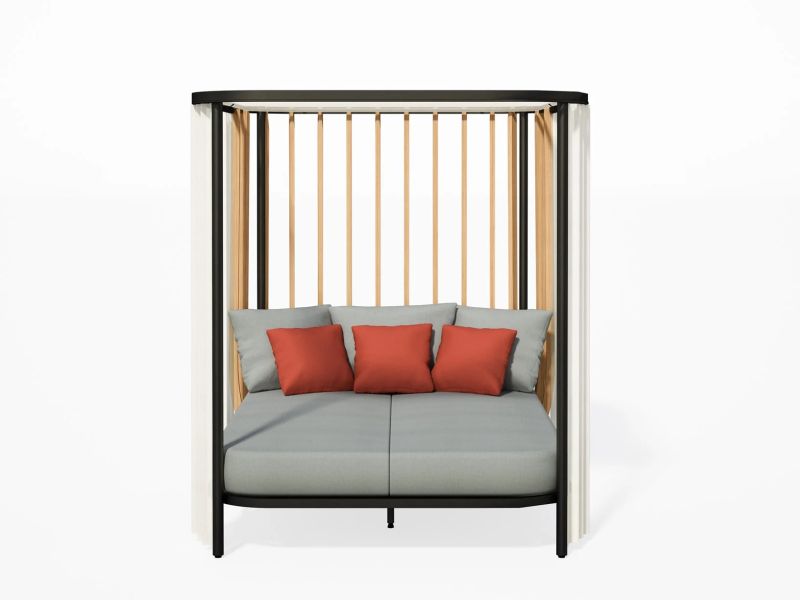 Via: archiproducts