When we get home after a tiresome day, all we crave is a hot cup of coffee and a warm chair to rest our back in. Studiopepe's inaugural design for Ethimo exactly offers us that. Studiopepe recently launched the 'Sling Chair' which is ideal for both indoor and outdoor seating. Not just this, it is also suitable for holiday and camping trips. The chair carries a vintage feel and is poised on four cross legs that hug each other in the bottom nub of the base.
Giving you a late 1970s feel, the chair features a comfortable canvas seat to spend your Sunday afternoon in. The chair is specifically designed for outdoor location but placing it at home won't be a bad option either. The chair was up for display at the Salone Del Mobile 2021 as part of Ethimo's new collection alongside a coffee table with a matching steel frame.
The chair is manufactured in Italy and is made of a curved stainless steel frame featuring an ergonomic canvas seat with a vintage-inspired diamond pattern. The tubular steel that provides strength and also adds lightness to it is available in four different colors. The comfortable free-hanging canvas seat is made with Elitis Lontano fabric, available in black and sand colors.
Also Read: Key Smart Intelligent Chair by Alegre Design Facilitates Optimal Body Posture
The designers of the chair, Arianna Lelli Mami and Chiara Di Pinto have visioned the ideal of the chair with the option to let people bring outdoor furniture inside. "We have this vision of a fluid place, changing with the seasons and the owner's mood and needs," they informed.
The makers of the sling chair claim to have designed it during lockdown when Ethimo sent the prototypes of the chair to Studiopepe's studio. Studiopepe is still burning the midnight oil to release a small cushion to go with the chair. They are also working on introducing new patterns and colors to the seat.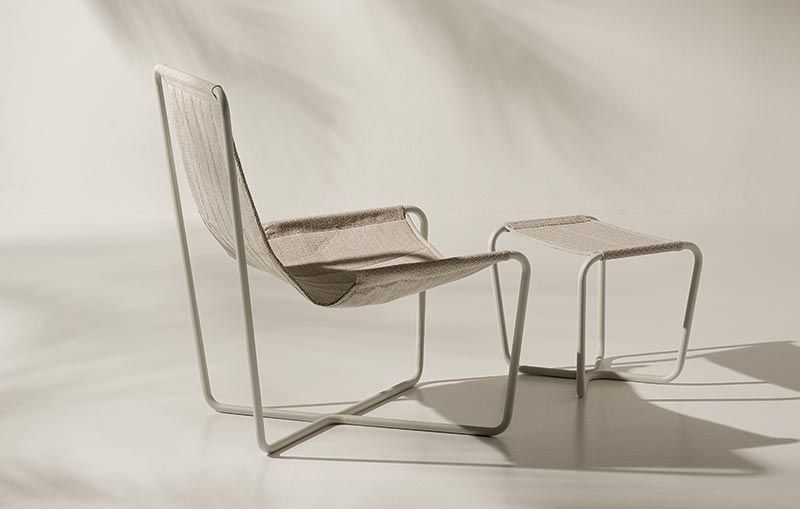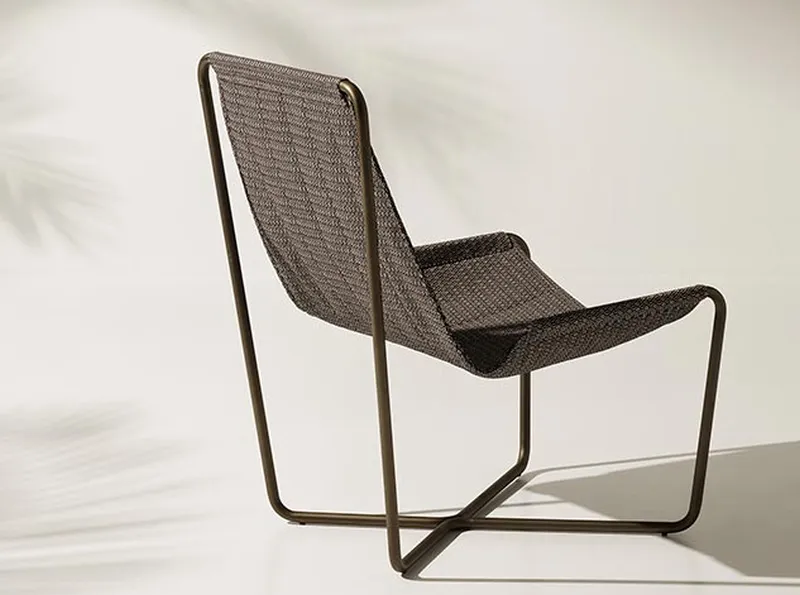 Via: Wallpaper