Bathroom is a place where we find ourselves more than once in a day to freshen up or unwind after hectic work schedule. Whether we stay there for hours or just five minutes, the bathroom has become basic necessity of today's life. May be this is the reason why homeowners prefer to focus more on interior of washroom, just like any other space of their home.
Living up to modernistic as well as practical day-to-day lifestyle, UK-based bathroom warehouse QS Supplies has created few exquisitely functional bathroom designs that serve up some amazing decorating ideas, while offer practical usage as well. These beautifully practical ideas can turn a basic bathroom fixture into a visual focal point. Head over hear to have a closer glimpse at few stunning bathroom designs by the aforementioned company:
# The Barrels

These are wash basin units, which are made out of old barrels collected from oil industry. At top, these units feature elegant wash basin and beneath the sink there is ample space to store all your bathroom accessories. On opening its door, you can see three separate sections to keep your bathroom-related stuff from towels to shaving creams.
# Chandelier Shower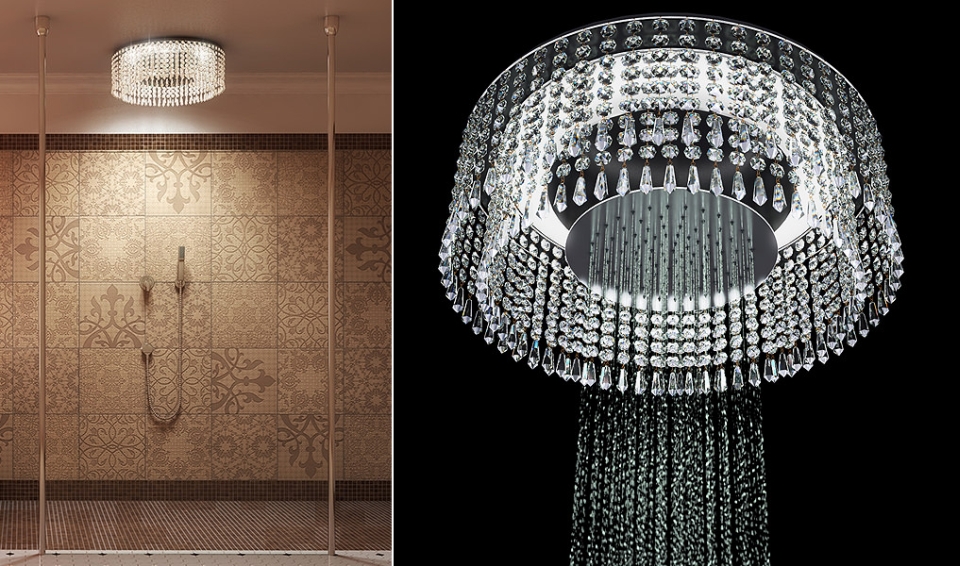 This is the most attractive design out of the entire collection. It is an eye-catching showerhead that comes in shape of a glass chandelier, bringing royal touch into your bathroom. The shower system blends medieval charm with modern technology to revamp your showering time. It would be a great addition to any bathroom with contemporary interior.
# Recycle Tyre Basin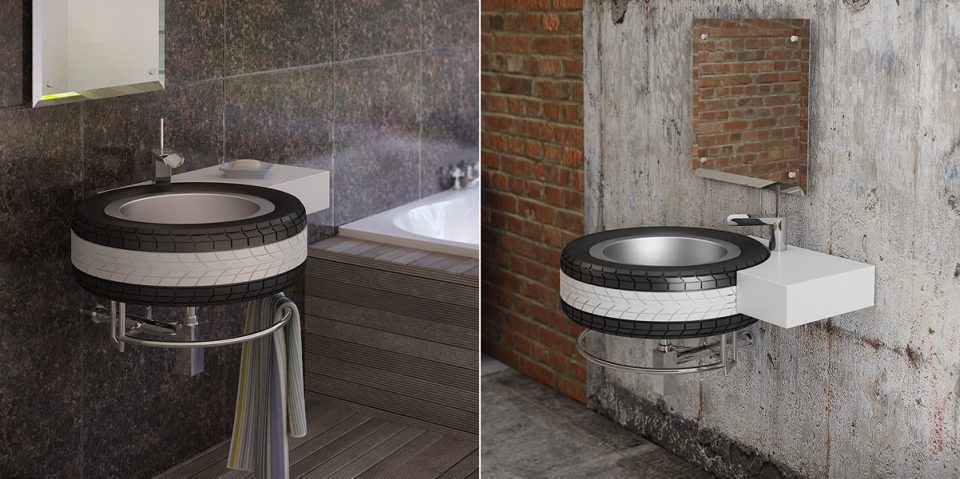 Who knew even recycled tyres can be used as wash basins? The designers have elegantly formed sink out of retired tyres. Inner area consists of stainless steel, whereas the exterior is covered with tyre that's further painted to enhance its appearance. Beneath the basin, there is a steel rod to hang a hand towel.
# Smartphone Tap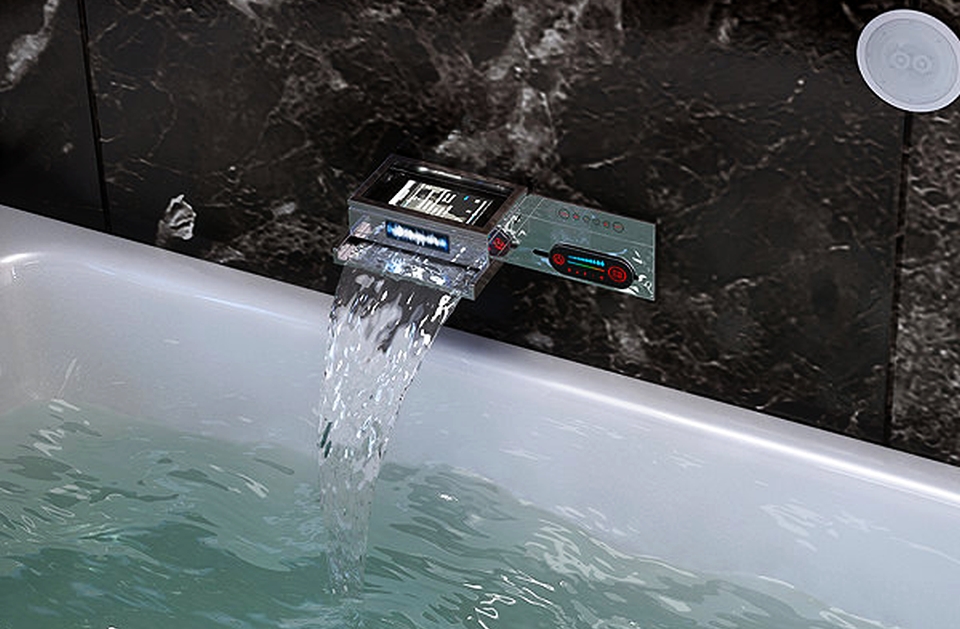 To enhance your bathing experience, the firm has added smart touch to your bathtub tap. The smartphone tap has a slot to place your smartphone and also has built-in speakers to let you enjoy your favorite music while bathing. Just place your phone into the slot, play your music list and relax in soothing water. The tap also has few controls to help you change the song and for increasing or decreasing the volume.
These were few designs that we liked from the entire 'innovative bathroom collection.' Such fixtures are must have for those, who look for style as well as utility even in their water closet. Do you like these ingenious bathroom designs by QS Supplies? Spare a though about these enticing bathroom fixtures. You may also visit their official website to see more designs.
Source: QSSupplies