After Star Wars-themed jack-o'-lanterns, here's another sci-fi pumpkin to inspire your Halloween envy. Being a Doctor Who fan, Evil Mad Scientist Laboratories' co-founder Windell Oskay has crafted this non-threatening Dalek Halloween pumpkin to "Exterminate" all trick-or-treaters.
Dalek-o'-lantern craft
To craft this fun pumpkin, Oskay took a regular pumpkin and designed Dalek pattern using a template. Furthermore, this automated pumpkin is wired to an RC system, and fitted with three motors – two for moving around and one to spin the head that makes it look like "real" Dalek.
The bottom of the pumpkin has been cut off and reattached at the top to form its rotating head. The fun part of the project is its round decals on Dalek's body. These decals are created by scooping out the center. Even a thermometer and a whisk as the weapons arms are featured on the jack-o'-lantern to guard front porch at All Hallows Eve.
A tea light can be added at the center for the glowing effect. This cool pumpkin craft offers a cool way to scare off your guests and keep all your Halloween candy for yourself. Check out the video given below to create similar Dalek-o'-lantern for your home.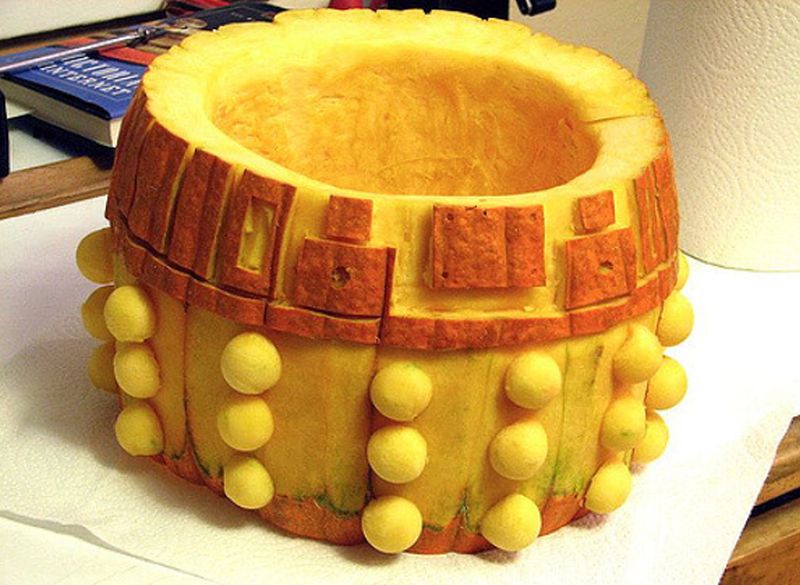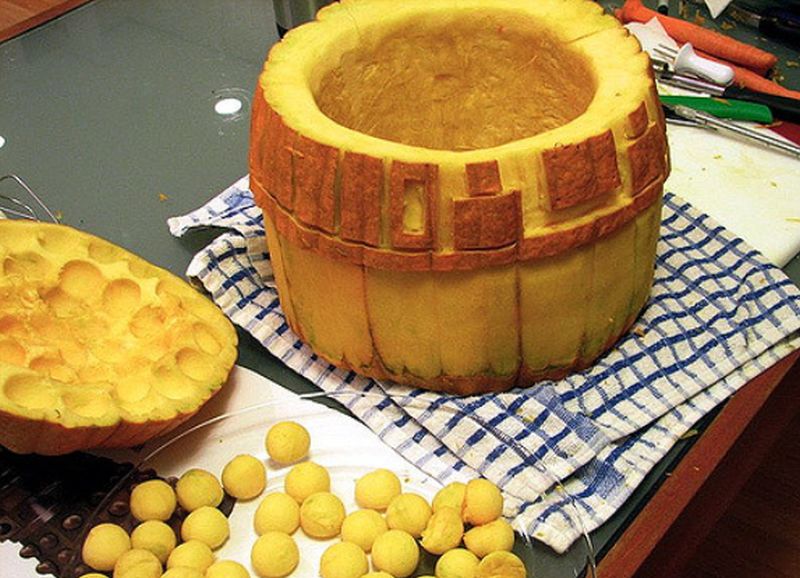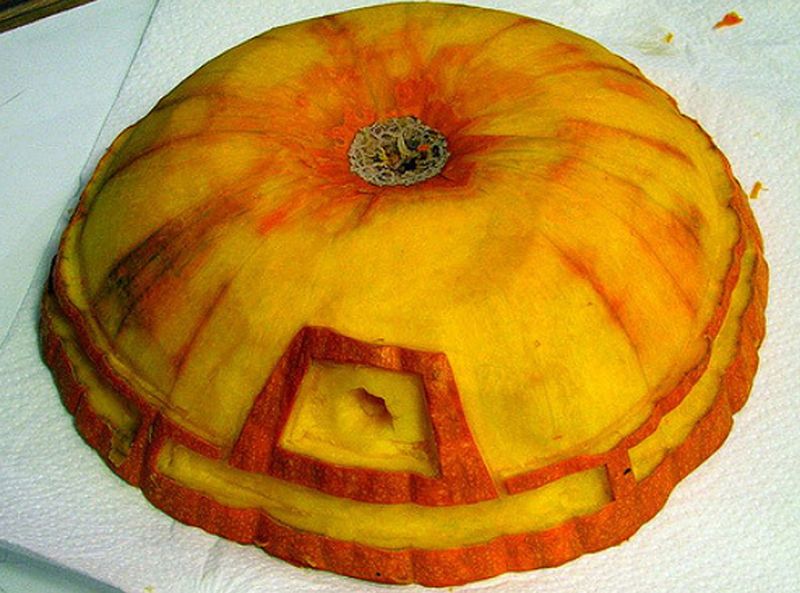 Via: Htxt