There are many people who like living in peace and privacy, so they make their residence away from the crowded cities. One example of this is Fahouse by Jean Verville. This A-frame house is located in deep hemlock forests of Canada, and appears like a fairy tale cottage. The architect has perfectly interrelated Fahouse's site, its residents and their lifestyle in his construction. By exploring the distinctions between opacity and light, Jean Verville has merged them in a dreamlike archetypal figure of the house which seems like two giant conifers rising up.
He has transformed it into two different but connected sections, adequate for a young couple and their two kids. In the design process, cooperation and interaction of family with architect has fully influenced the errorless finishing of the Fahouse. Architect has fully noticed relationship extent between the family members and included all their needs to design a perfect house that suits to their new lifestyle.
The house is designed in an attractive look, where its black exterior and simple shape further extends its beauty. This unique appearance of Fahouse mystically conjoins with its surroundings. The outside space has been utilized well, with glass doors merging the naturalistic outdoor space with its indoor components.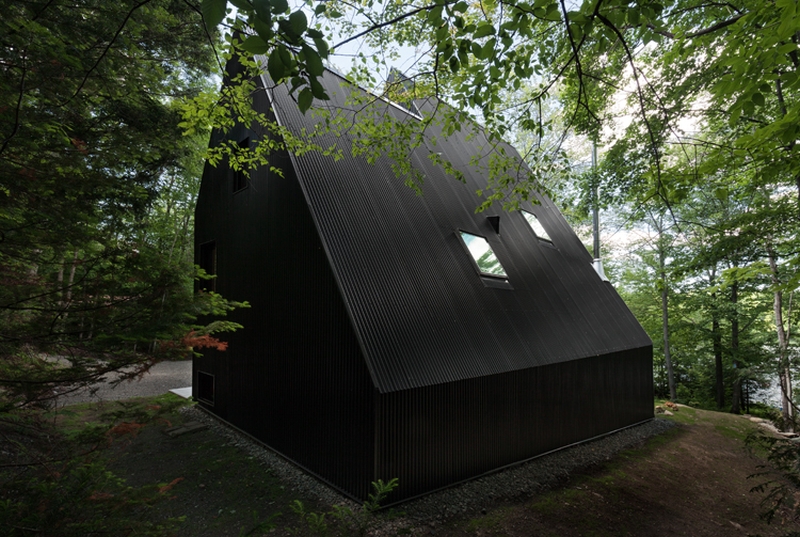 A promenade beside the blind wall of the first section of the house, a staircase in the outdoors, and the terrace covered by the cantilever are designed to validate its elongated shape and welcoming the entrants inside. The main entrance of the house leads to the spacious lobby amalgamates with the amazing landscape views. The living area is designed with glass walls that eliminates the boundaries between nature and its residents.
The first floor of the house contains two bunk beds for kids, with a staircase leading to the parent's bedrooms in second floor. The rooms look like they are nestled in the treetops. Both sections of the house allow natural environment to slip inside with an open architectural design. The real-time association of Fahouse with natural settings gives an opportunity to live in a fairy tale-like world.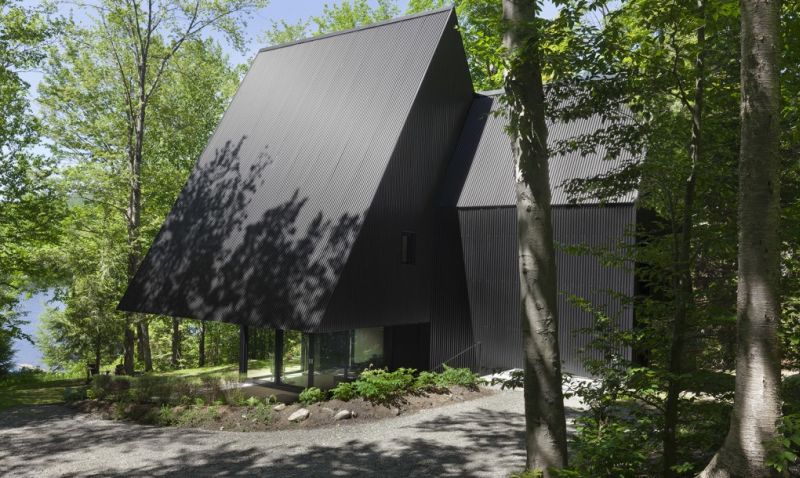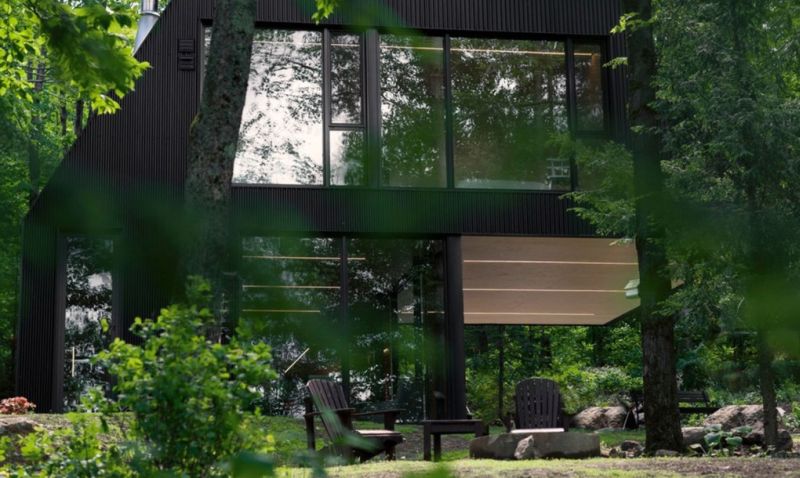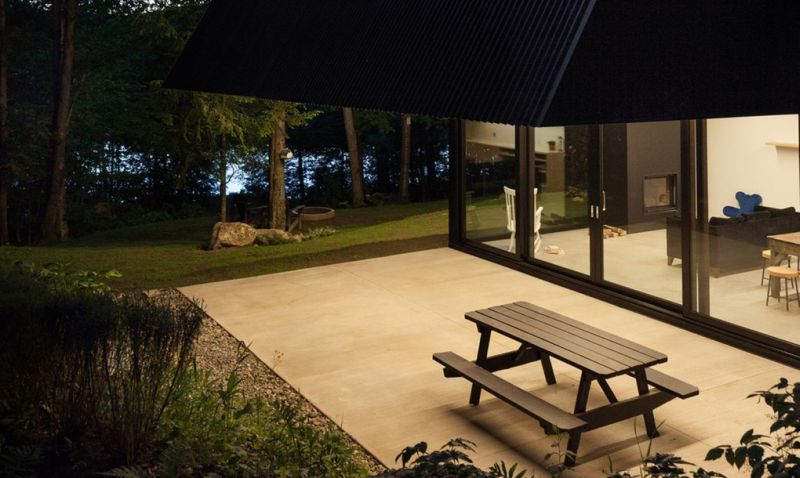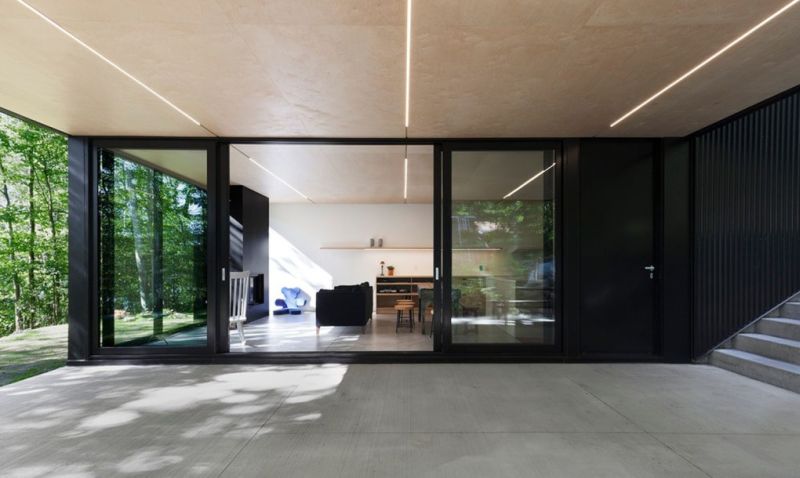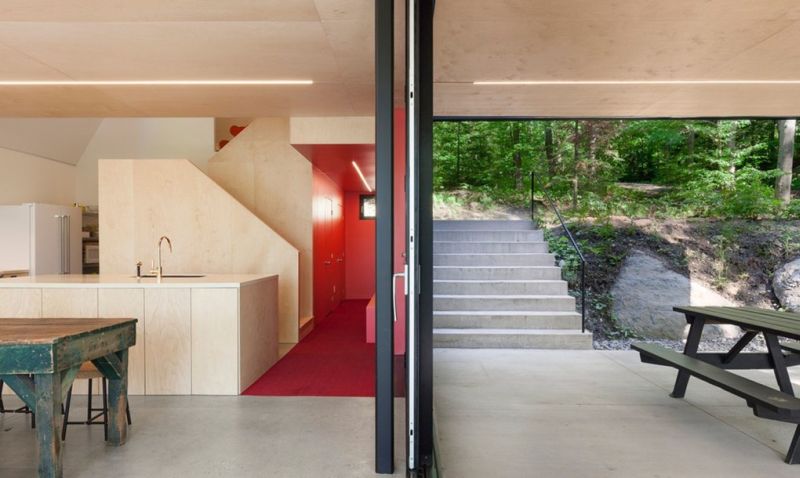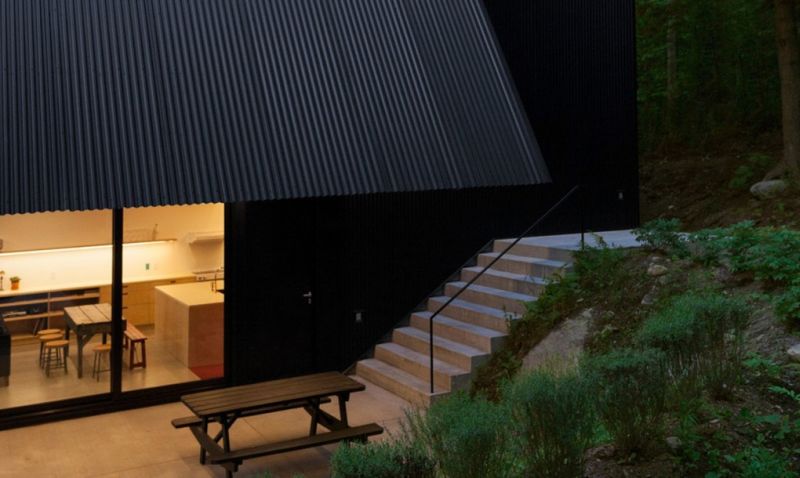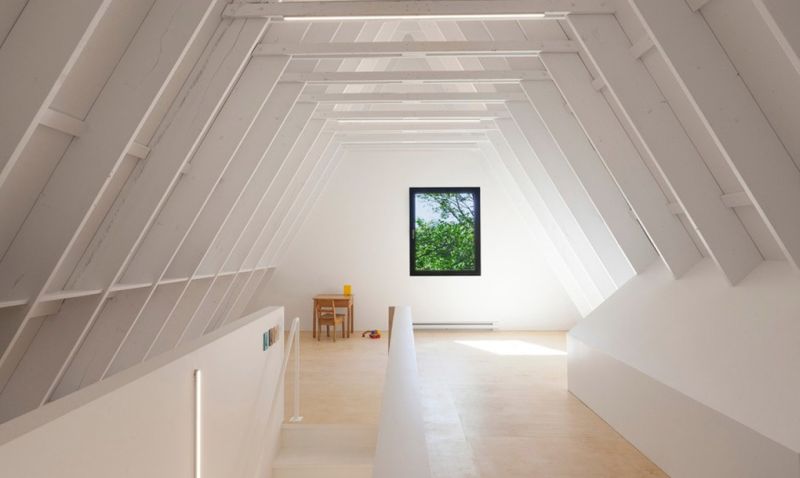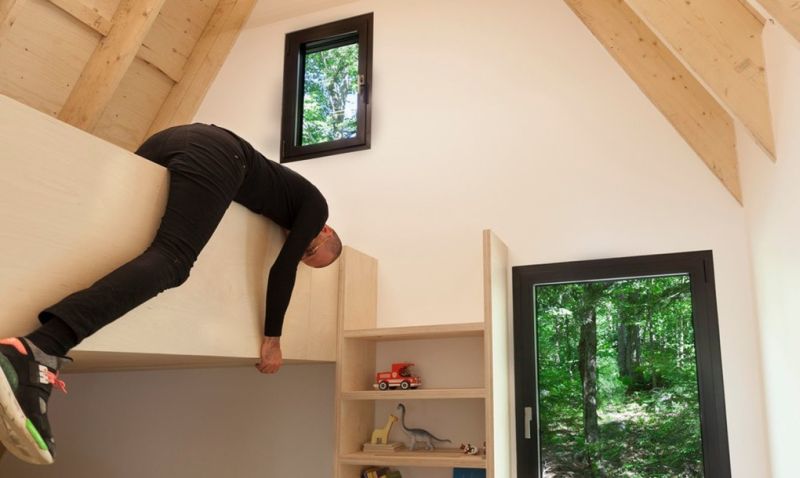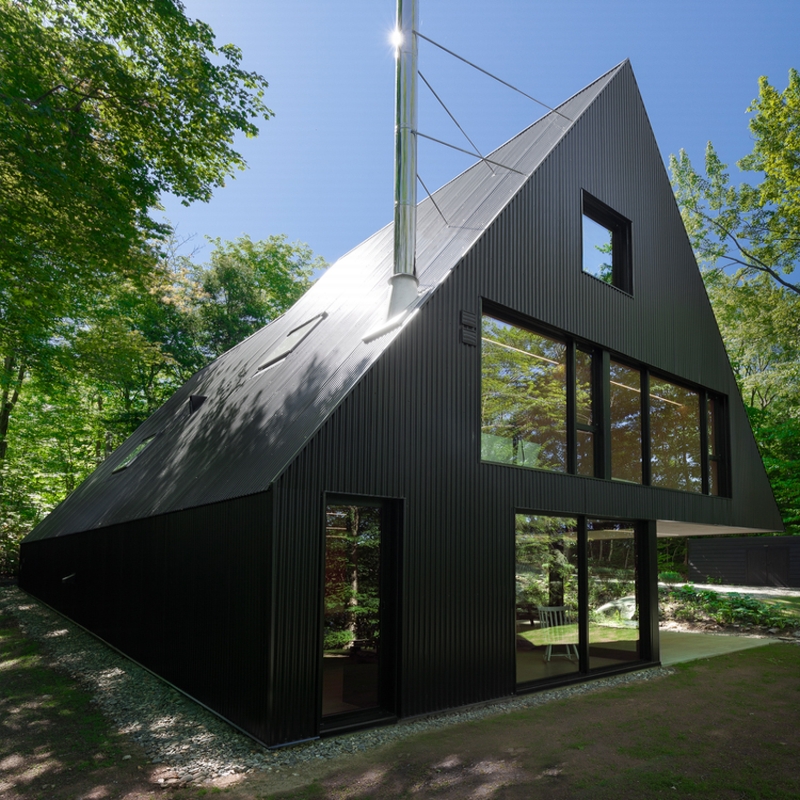 Via: Inhabitat