French designer Benjamin Graindorge has crafted a bench dubbed Fallen Tree for YMER & MALTA, a design studio working as a research laboratory for dialogue between designers and artisan.
The sculptural bench made from fallen oak tree highlights the true nature of wood, which is later carved to create a practical seating unit that reveals how a strong structure of a fallen tree can be utilized as attractive furniture unit.
The transmission of tree into a bench is beautifully preserved by keeping its natural form intact. It also showcases how natural raw material can be converted into a functional object without damaging its originality. To keep its beauty intact, Benjamin Graindorge has added borosilicate glass on one side of the bench, while another side of the bench is still resting on the branches of the tree.
Also Read: Bilbao Console Tree Branch Table by Sebastian Errazuriz
The 110 x 273 x 120 cm fallen tree is a limited edition bench that if placed in your living area will not only reveal the primal identity of the tree but will also add a rustic feel to your contemporary living.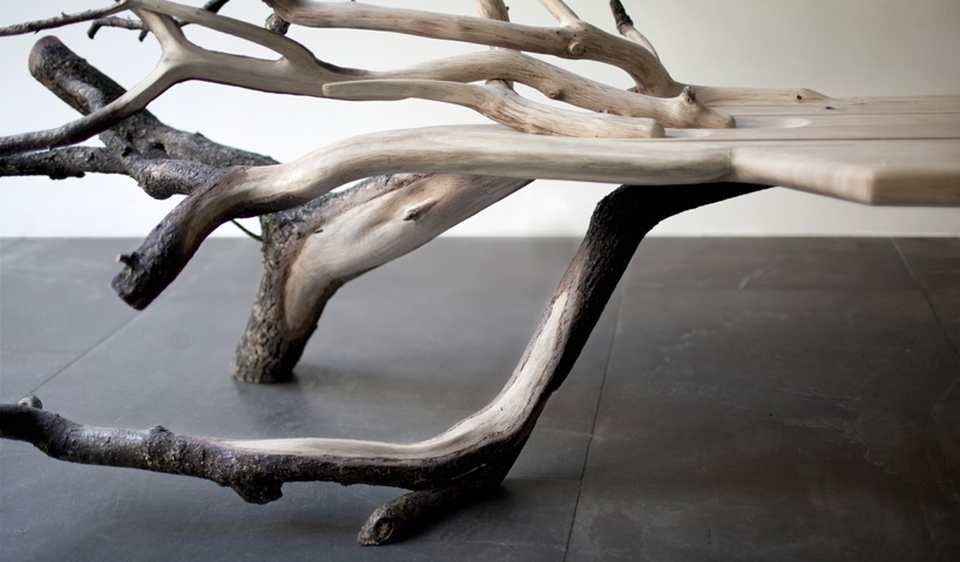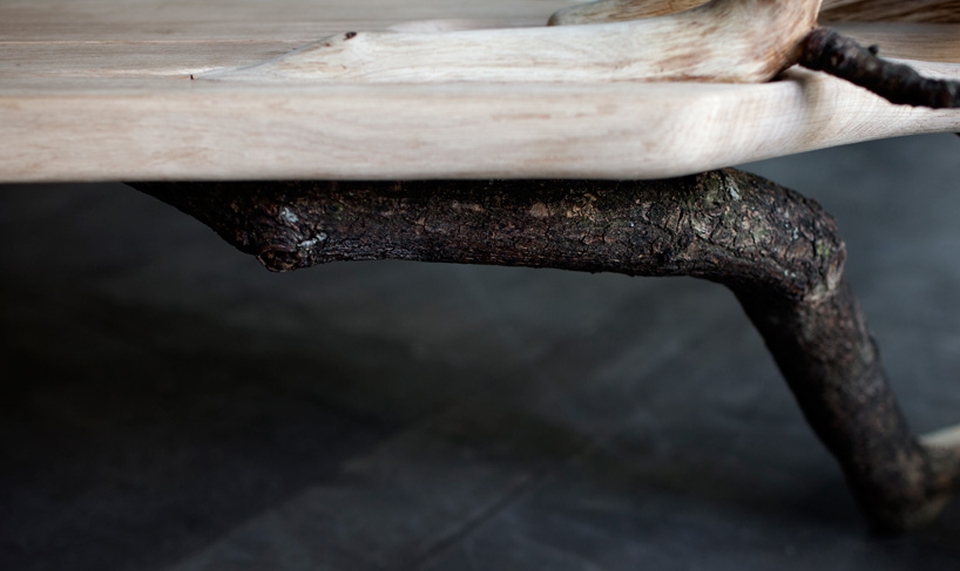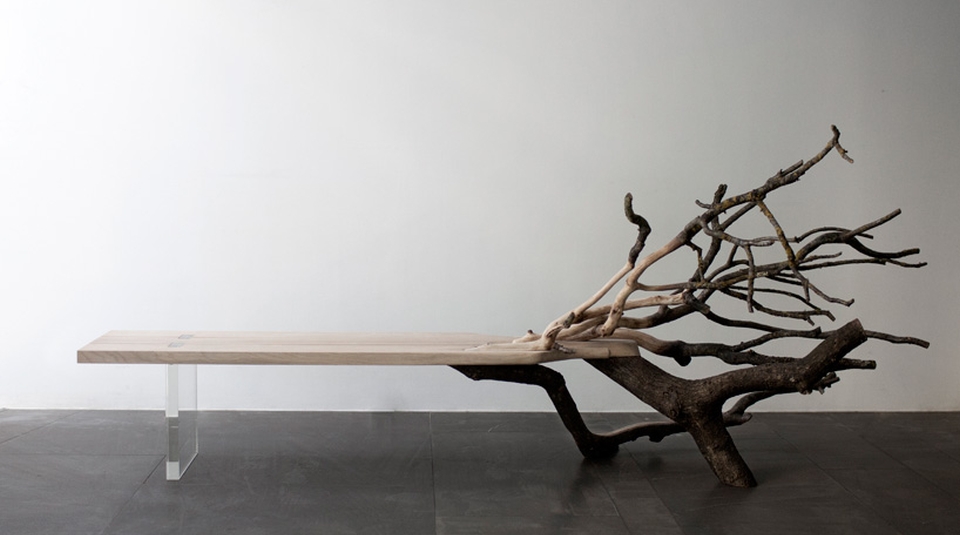 Via: DesignBoom