China is famous for its unusual tourist destinations, including the Great Wall of China, red beach and the terrifying glass walkway stretching across a cliff. The country adds another gem to its weird attractions with "The feast in the sea of clouds" held 2,200 meters, which is 7213 feet above the sea level, on a narrow pathway built across a cliff of Laojun Mountain in Henan Province.
The vertigo-inducing dining event was organized by the scenic spot as part of a two-month-long summer festival. All visitors enjoyed food and wine midair. They were served prawns, fruits and snacks free of cost. A huge dining table was installed to the side of the skywalk to let visitors enjoy lip-smacking delicacies and wine along with breathtaking views of the valley below.
Also Read: Mark These World's Most Unique Hotels on Your Bucket List
It was an unforgettable dining experience for all guests, visitors and staff members.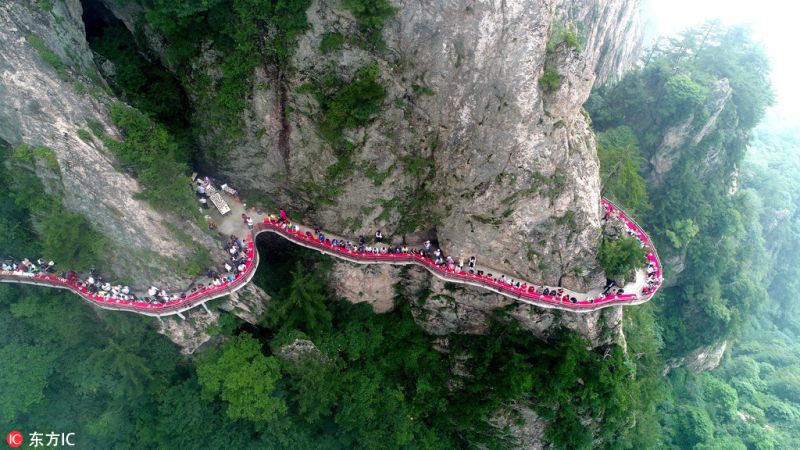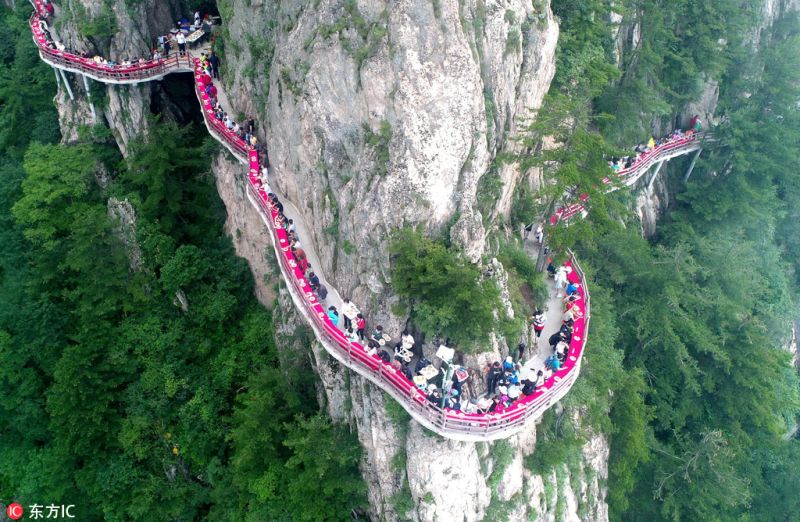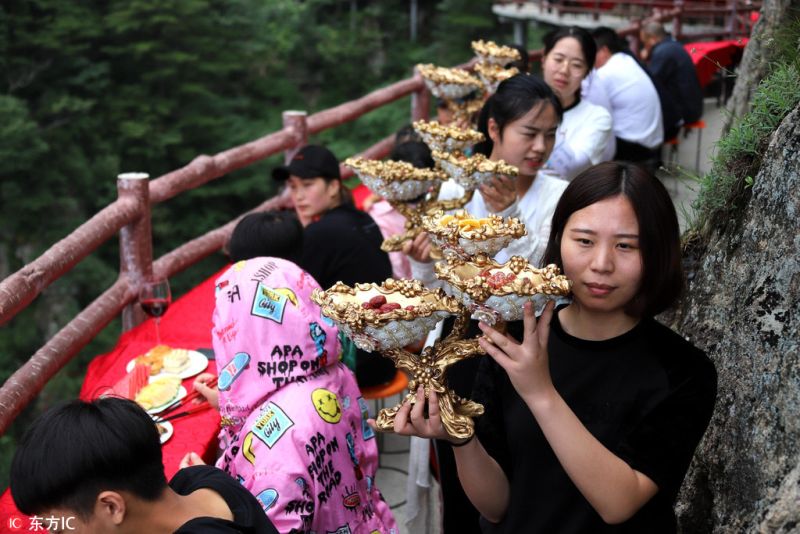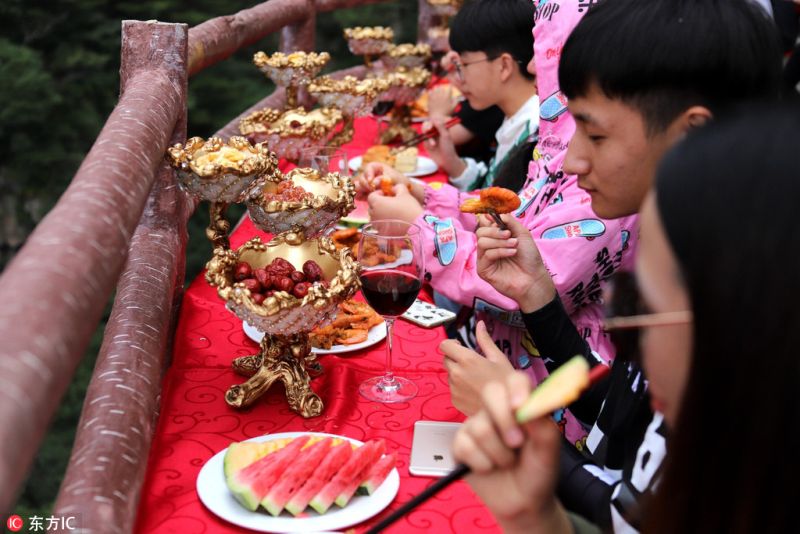 Via: ChinaDaily