How far can you go for styling up your bathroom interior? Well, some of you may spend money like water on bathroom styling, and others with creative edge make use of their skills for sprucing up their boring bathroom. Belonging to the latter category, Roza Khamitova, fashion designer for Shovava, has used her drawing and sketches for a magical bathroom makeover.
Over the years, the talented designer has created numerous drawings for Shovava scarves. As the pile of her sketches was increasing under her bed, one day she decided to put all of them to use. So, the only place where she could use her sketches was on the boring white walls and fittings of her bathroom.
Without much ado, she began sticking bits and pieces of her artwork on the bathroom walls. However, the hardest part was to deal with constantly bubbling paper and varnish that would smudge the ink. Therefore, she sealed all of her drawings to maintain the varnish, as well as ink on the sketches.
The result is a truly magical bathroom space, which is now filled with beautiful biophilic patterns. According to Khamitova, the bathroom makeover process was a joyful affair, and we can clearly see this in the images given below.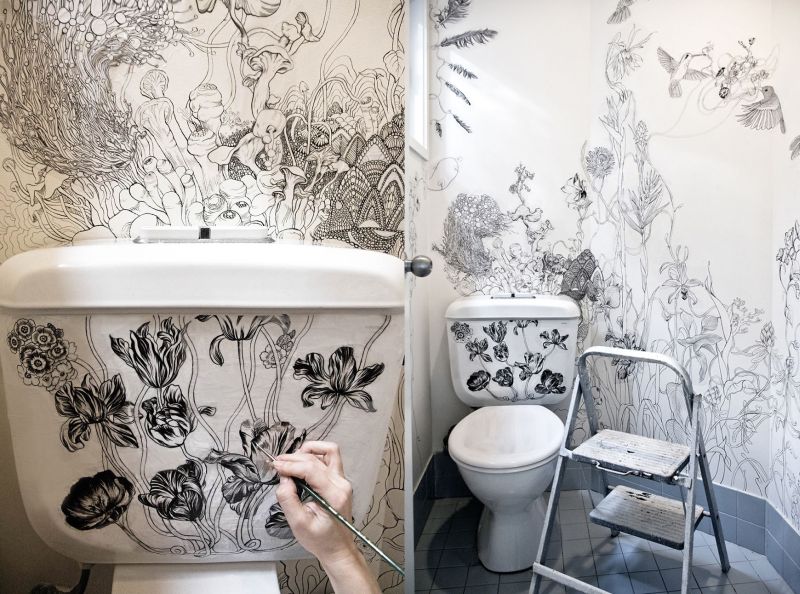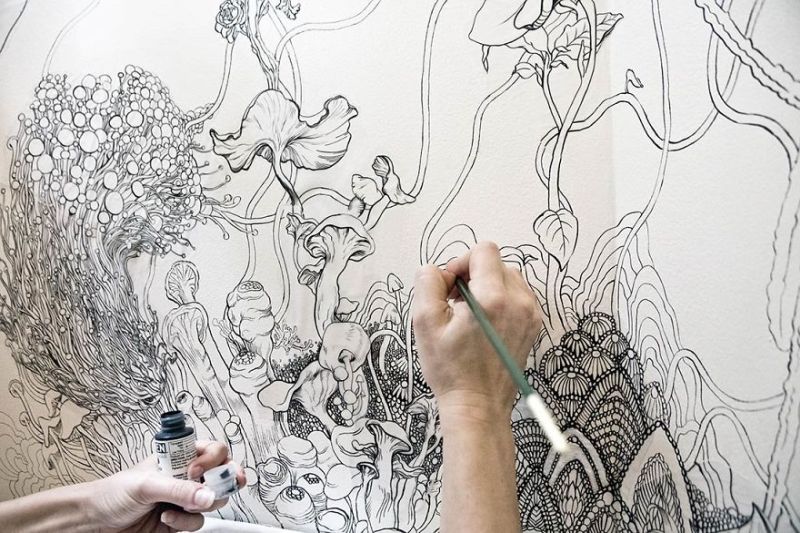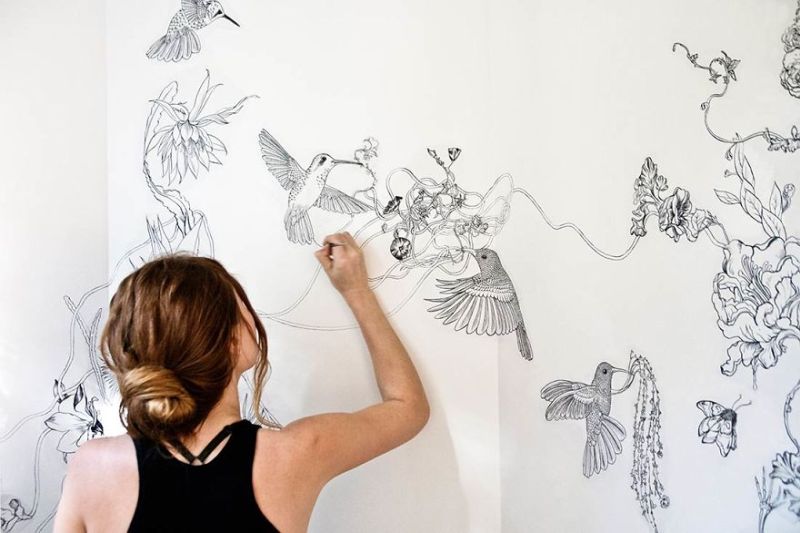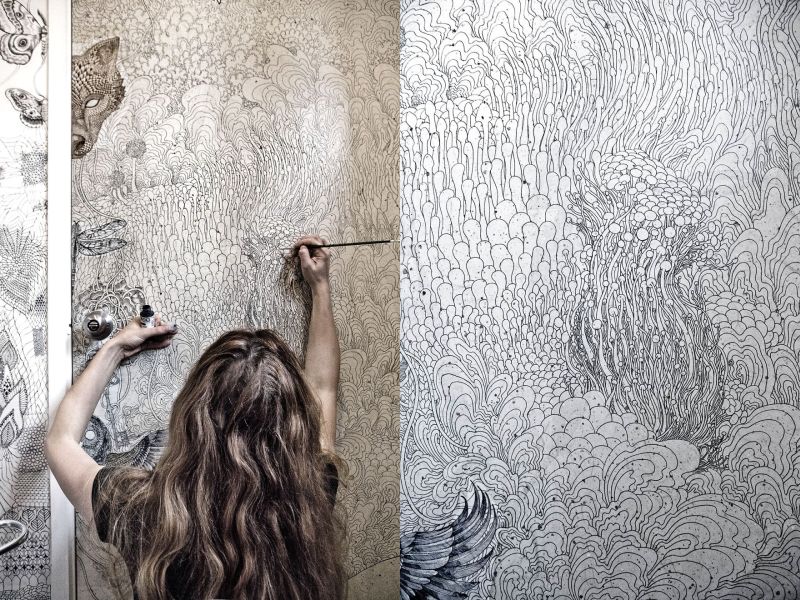 Via: BoredPanda