We all know how much men love their mean machines. Whether new or old, we all can see the spark in their eyes for their motors. The adrenaline rush not only motivates them, but sometimes make them do something unexpected and same has been done by 50-years-old Kevin Nicks, a gardener by profession.
Well, Nicks has spent years in transforming his old Volkswagen Passat into a movable shed car entitled as Fastest Shed. But wait, the story does not end here. He has also entered his mean machine into the Guinness World Record for driving at a speed of 70 mph in a converted garden shed. The fastest garden shed by Nicks was also displayed in the Unique Category of Shed of the Year 2015.
According to Nicks, it took him seven months to transform his car into a garden shed, using steel beams and timbers. The garden shed is a handmade shed built over his old car with 2.8-liter V6 engine, which has 200bhp and additional features like air con, remote control locking and electric windows. Nick wanted to break the previous record of 58.41 mph, which belongs to TV mechanic Edd China.
To attempt for the world record, Nicks brought his car to the 10th World Wheelie Championship at Elvington Airfield. By bringing out his car, he is hopeful to attract advertisers who would love to use his car for promotional purposes. The cute garden shed has cloaked an average of 70.8 mph over two 100-meters run during the day of record attempt. He is just far from submitting the record to get the detail on whether he has officially broke the previous record of 58.4mph.
The Fastest shed by Kevin Nicks is surely a unique and advanced shed, and we wish him luck for his efforts of entering into Guinness World Record.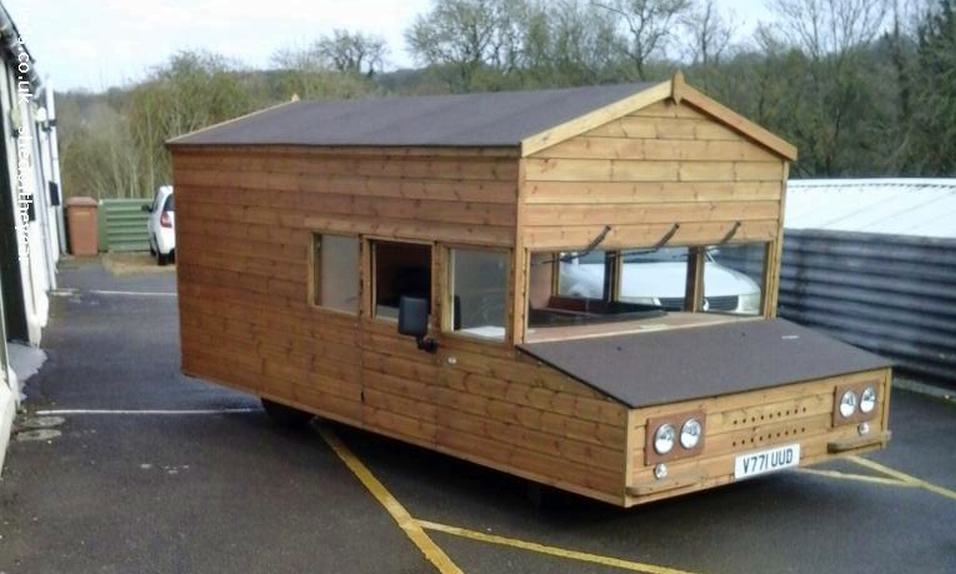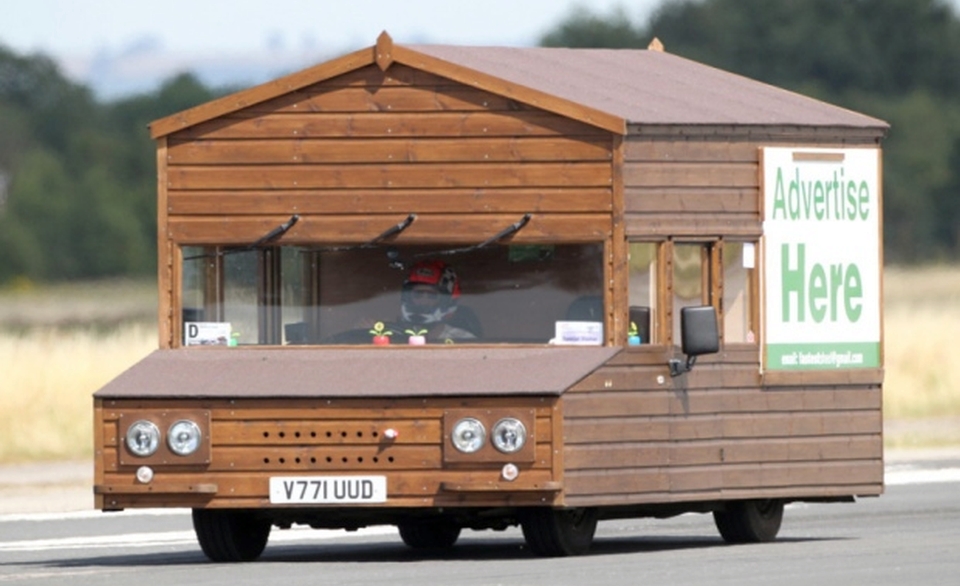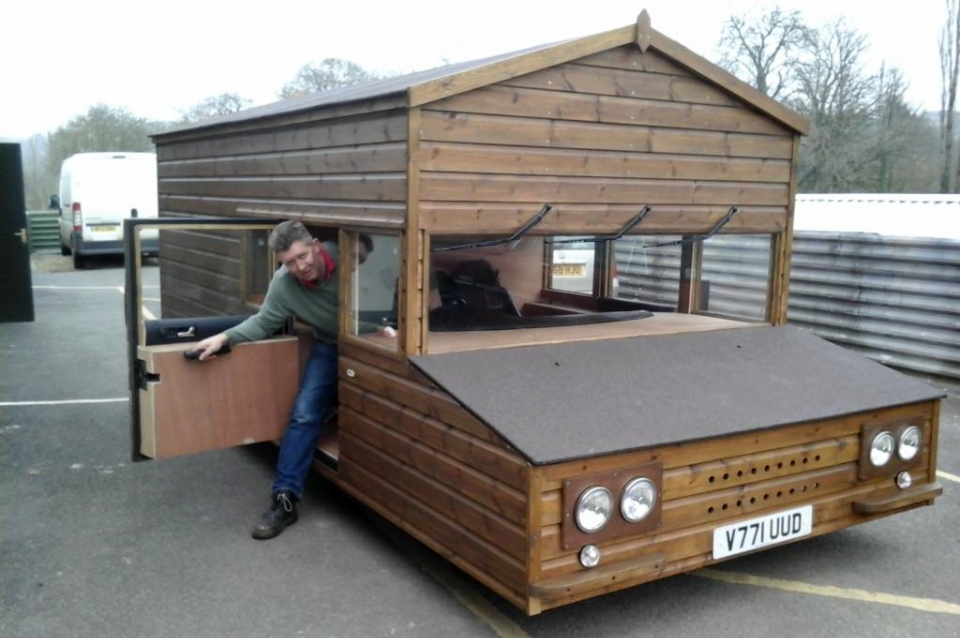 Via: BBC