Plant sensors are the cutting edge gardening accessories, providing the user with data right from leaf and stem surfaces, to root probes and everything needed to nourish the plants. They apprise us of what nutrition the plant needs and when it needs utmost care.
A planter sensor is very easy to use – you just need to slip it into the soil alongside the potted plant. Next, it automatically monitors moisture level, temperature, light intensity, and other parameters required to maintain proper plant health.
Powered by the latest technology, the modern plant sensors are able to alert you via smartphones, which further lets you keep a check on your plants remotely. With the increasing demand for smart gardening accessories, there are several options for plant sensors, and we've chosen the best ones for avid gardener.
Parrot's Flower Power Sensor
The Flower Power sensor by Paris-based company Parrot presents is ideal for all gardening enthusiasts. This wireless garden sensor consists of two prolonged sensors, which measure the light intensity, soil moisture, and fertilizer conditions in the soil after planting the sapling into the soil.
The user needs to download the 'Flower Power' app on his smartphone or tablet to get alerts about the plant's health. This sensor can even notify users after sensing some finding critical problems about the plants.
Parrot Flower Power Sensor can be bought from Amazon right away.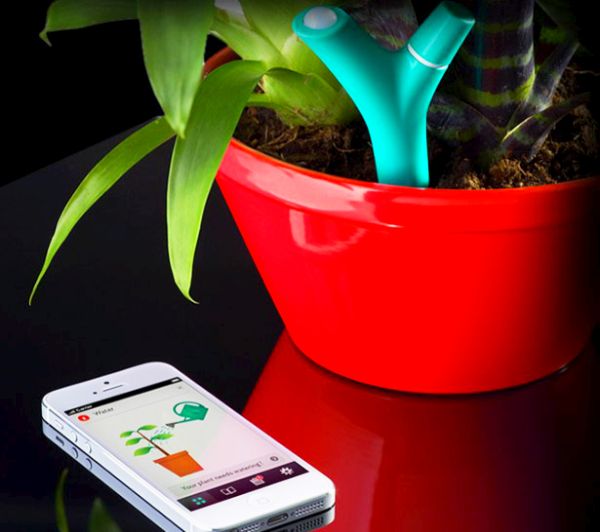 PlantLink garden sensor
Initially launched on Kickstarter, this cloud-based wireless plant sensor from PlantLink is a device that monitors soil moisture to help you irrigate your lawn or outdoor plants timely, even in your absence. The sensor communicates with other compatible gardening gadgets to keep a check on water need of your lawn or indoor plants. You can choose to get watering alerts via email, push notification or text messages.
PlantLink Plant sensor can be purchased online at Amazon right away.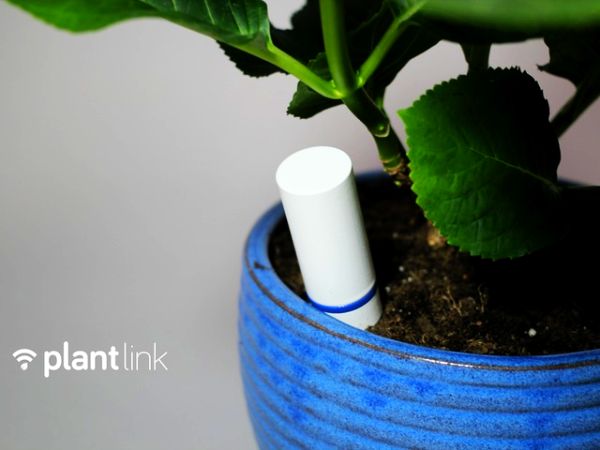 Edyn Garden Sensor
The Edyn garden sensor tracks light, humidity, temperature, soil nutrition, and moisture to provide you with the best analytics of your garden on your smartphone. It connects to your Wi-Fi network to discover which plants match the geographic conditions and climate of your area. Users also get tailored tips based on garden conditions and weather forecast.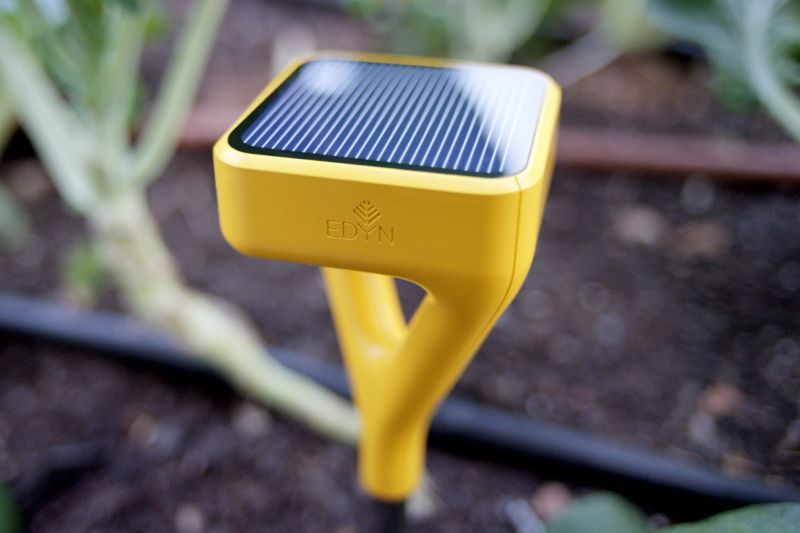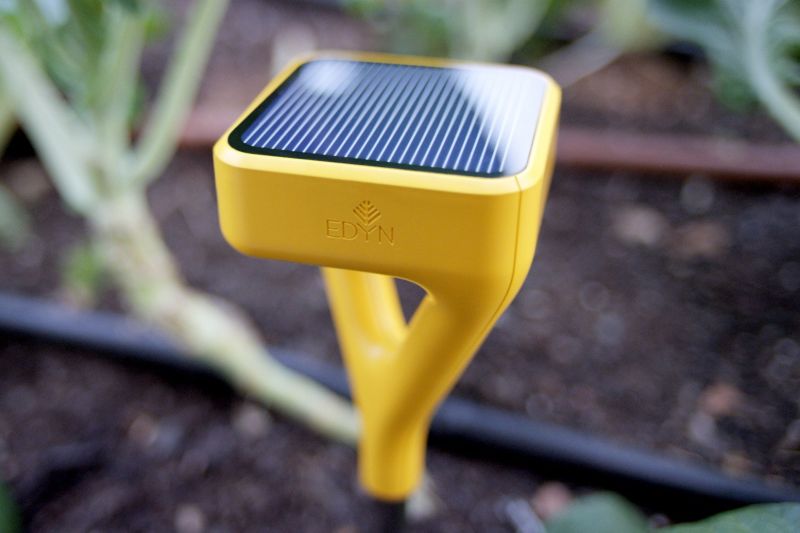 Koubachi Wi-Fi Plant Sensor
The Koubachi Wi-Fi plant sensor is a perfect gardening tool for those who love gardening but know very little about their plants. This six-inch Wi-Fi connected sensor keeps an accurate check on the requirements of the plant. It monitors water level, soil consistency, hu­mi­di­ty, temperature, and light.
Also Read: Smart Plant watering system depicts plants' health by smiling at you
Because of the built-in Plant Care Engine (PCE), this plant sensor also lets you know the requirement of your plants including water, fertilizer, humidity, etc. ensuring that your plant stays healthy. The best part is that you get real-time alerts about every facet of your plant's well-being on your smartphone.
Update: After being acquired by the Husqvarna Group, Koubachi is now part of the GARDENA smart system team.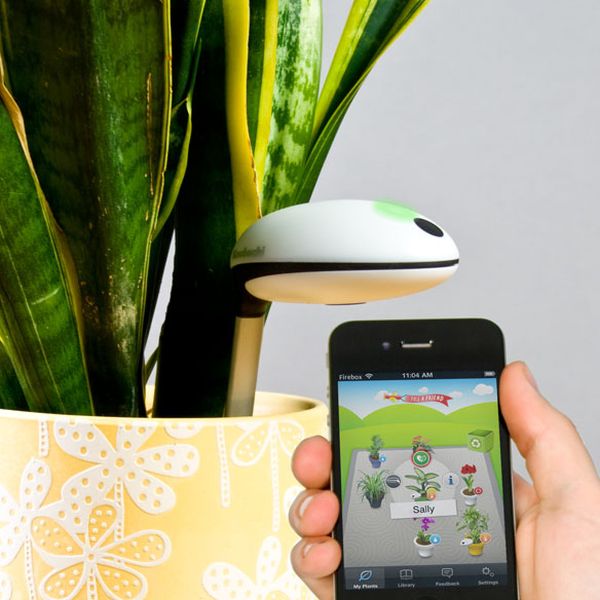 Motes Plant Sensor by Wimoto
The Motes plant sensor by Wimoto is a compact gadget that connects wirelessly over Bluetooth to your smartphones to provide an estimate of the environmental factors like temperature, light, humidity level, soil moisture, and temperature, along with the human movement.
Launched via an Indiegogo campaign, it is a cost-effective and integrated solution for adding remote monitoring capabilities to your garden.
You can place these weatherproof sensors anywhere you want to monitor the environmental conditions as well as alerts you on the smartphone for watering needs.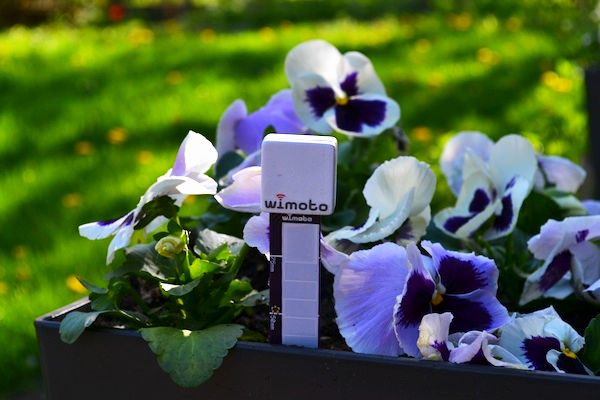 EasyBloom Plug-in Plant Sensor
The EasyBloom plant sensor looks like a flower but it can detect all plant-growing conditions like sunlight, temperature, humidity, soil moisture, and drainage. You can plug USB-end of this plant sensor into your computer, from where the collected data will be sent to the EasyBloom website for converting into recommendations, including a list of plants which will best flourish in those conditions.